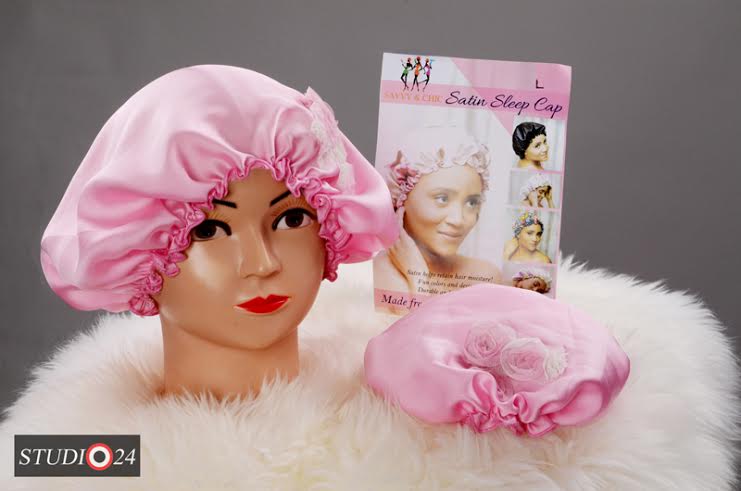 What's the best way to sleep? With a satin cap of course!
In support of the breast cancer awareness month, Hair & Beauty brand Savvy & Chic Hair & Beauty Hub has released a limited edition luxury satin /silk sleep cap that are made from pure silk and are in the Susan G Komen soft pink colour.
They are giving 2 of these caps to 2 lucky Bellanaija Beauty readers who can simply state the following;
– Why is satin/silk the better choice as a sleeping cap over regular hair nets?
Random winners will be selected and contacted. Please send your answers to [email protected] The close of this competition is on Friday 31st October 2014.
All proceeds from the sale of the caps go to the Lagos State Breast Cancer Screening and Awareness Programme.
To purchase these caps off their shop on Konga, please visit: http://www.konga.com/SAVVY-CHIC-HAIR-BEAUTY-HUB
Photo Credit: Studio 24
__________________________________________________________
Sponsored Content