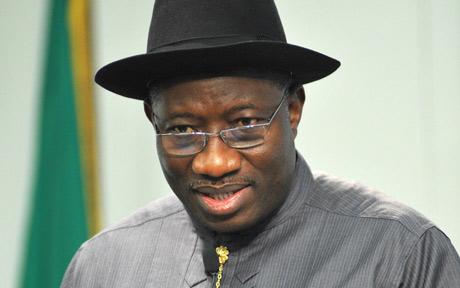 The House of Representatives on Wednesday towed the line of the Senate by approving President Goodluck Jonathan's request to borrow not more than one billion dollars to tackle the security challenges facing the country.
The Senate had, on September 25th, approved the request made by Jonathan to borrow the amount to tackle the national security challenges.
It, however, summoned the Minister of Finance, Ngozi Okonjo-Iweala, to appear before its committees on aids, loans, debt management and finance, and provide them with information regarding the terms and conditions of the loan.
The lawmakers also requested the National Security Adviser (NSA) to provide them with the breakdown of allocations that were appropriated to the Nigerian Air Force, Nigerian Army, Nigerian Navy, Department of State Service (DSS) and Nigeria Police Force (NPF).
The decisions were reached during the consideration of the report from Adeyinka Ajayi (APC- Osun)-led committees on aids, loans, debt management and finance, after recommendation by the joint committees' report.
The News Agency of Nigeria reports that the report was laid on the floor of the Green Chamber on October 21st.
It would be recalled that the Speaker, Aminu Tambuwal, had on penultimate Tuesday, issued a week ultimatum to the Committees on Aids, Loans, Debt Management and Finance to furnish the House with a report and recommendations on the President's loan request.
The house had referred the matter to the joint committee to investigate and advise it on the way forward.
Addressing the house on the matter, Chairman, Committee on Finance, Abdulmumin Jibrin (APC-Kano), said the joint committee was yet to conclude its assignment.
Jibrin, however, said that the committee had so far discovered that the loan would cost the nation N30 billion to service it in seven years.
He said that the joint committee had already engaged some stakeholders and was still expecting to hold talks with others before submitting its findings.
He said that in the course of the interface with stakeholders, the committee discovered that even the military was at a loss as to how the amount was going to be utilised.
He, thereafter, requested for additional two weeks to enable the committee to conclude work.
Tambuwal, in his ruling, said that he would only give the committee one week because the issue was urgent and needed to be treated as such.
It would be recalled that a public hearing by the committee on the loan on September 30th could not hold due to the absence of Okonjo-Iweala and Chief of Army Staff,  Kenneth Minimah.
Their absence forced the joint committee on finance and loans and debts to postpone the hearing.
The Senate on September 25th, approved the request.
This followed the report of the Senate Joint Committee on Finance, and Local and Foreign Debt, on the request.