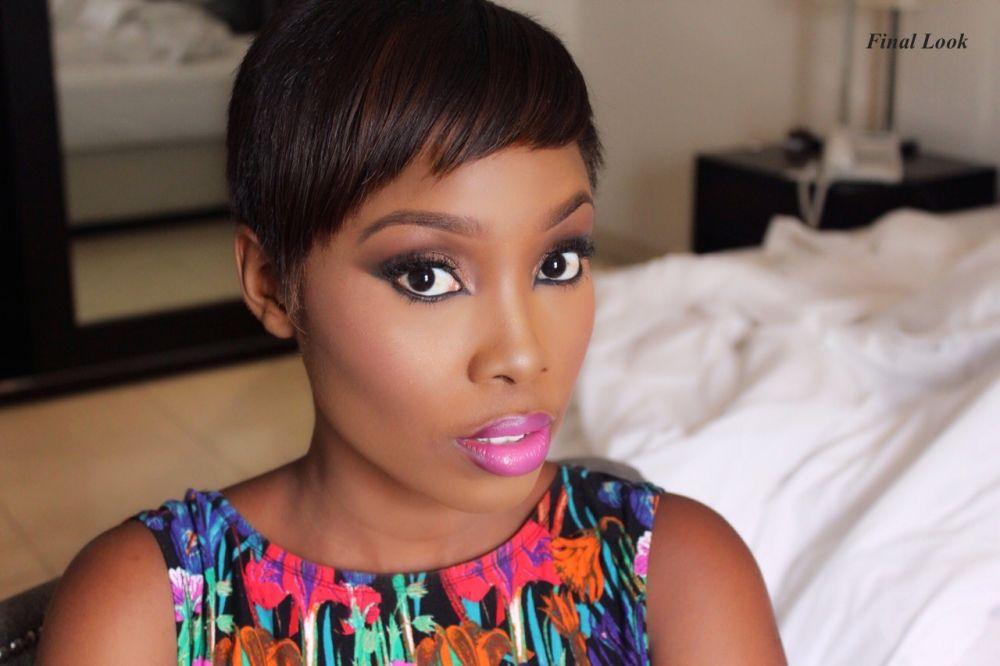 Hey beautiful people!
We must admit, sometimes the art of contouring and highlighting can be taken overboard. People can change their facial structure so much that they start to look nothing like themselves. Here's a simple way to avoid all that.
Today we get to learn how to get a natural looking contour & highlight from Nigerian makeup artist Dodos Uvieghara of DÁrtiste by Dodos. She has got a clientele that includes names like Efya, Rukky Sanda, Bubu Ogisi and more.
So sit back, grab a notepad and learn how to highlight & contour to give you a natural finish that leaves you feeling beautifully you.
Enjoy
***
Products Used
Mary Kay Foundation 607 & 507
Mac SPF 15 Foundation 9.5
Mac Pro Conceal and Corrector Palette/Medium deep
Ben Nye Banana Powder
Mac Mineralize Skin Finish (Dark)
Mac Currant Lip Liner
LA Girl Glazed Lip Paint in Babydoll
Sigma Kabuki Brush
Real Technique Flat Concealer Brush
Real Technique Blending Brush
Step 1
My face had already been primed using the MUD face primer, I also did my eyebrows and eye shadow.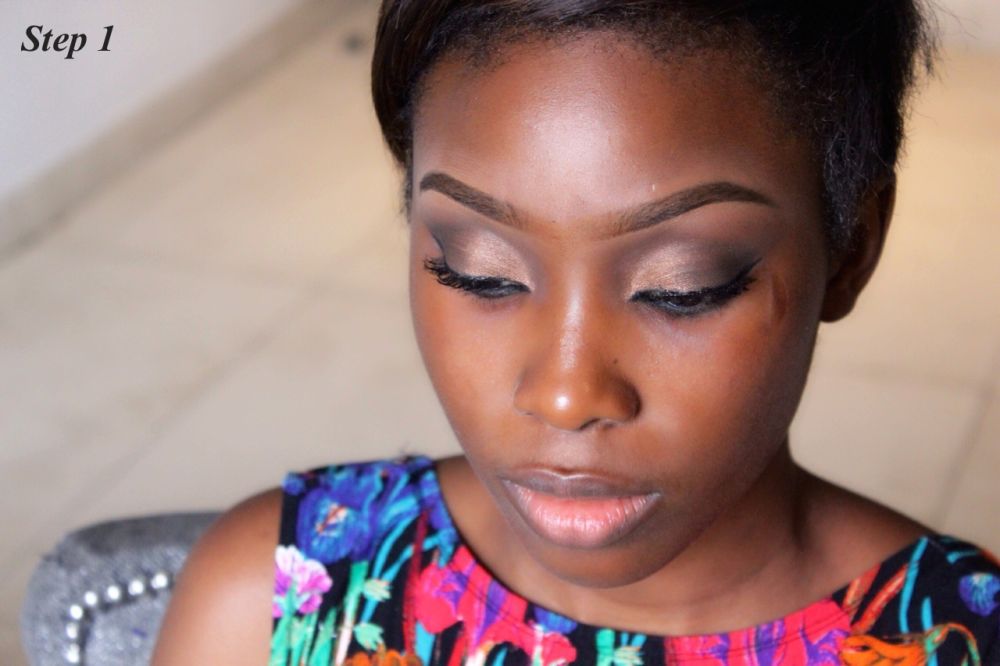 Step 2
I applied Mary Kay foundation using the flat Sigma kabuki brush.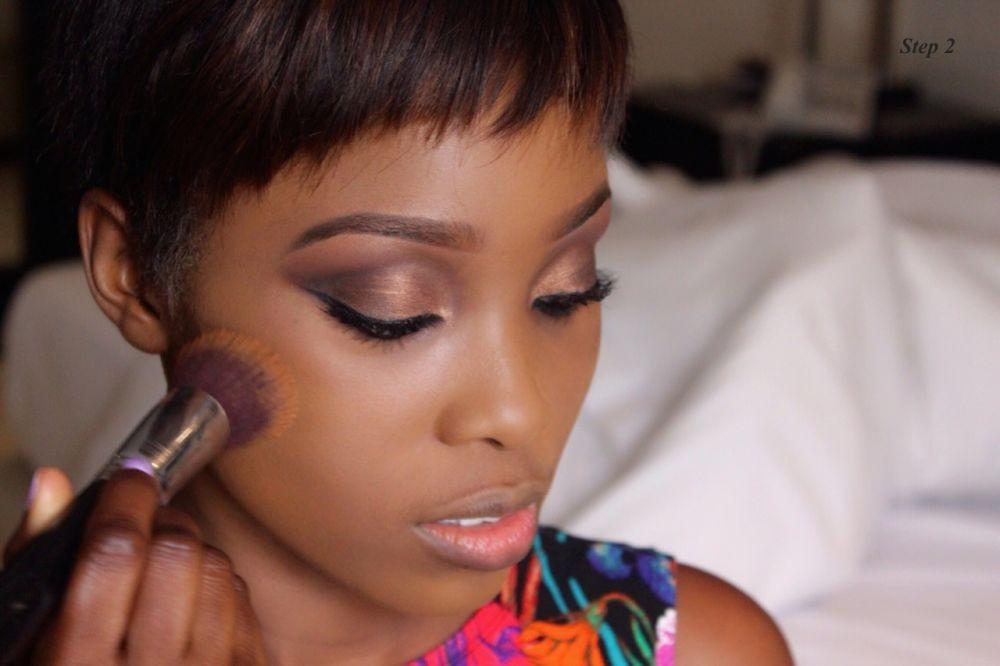 Step 3
I used a flat concealer brush to highlight using a concealer that is two shades lighter than my usual colour (depending on the look you are trying to achieve). I then applied the concealer under my eyes to the highest part of my cheekbones to define my cheeks, in between my eyebrows, and the bridge of my nose and chin.
Step 4
I used the blending brush to contour using a darker concealer (in my case I used a darker foundation – Mac 9.5) directly under my cheek bones, the sides of my nose bridge and one inch above my temple to add more depth to my face.
Step 5
I blended the areas that were highlighted and contoured using a flat kabuki brush.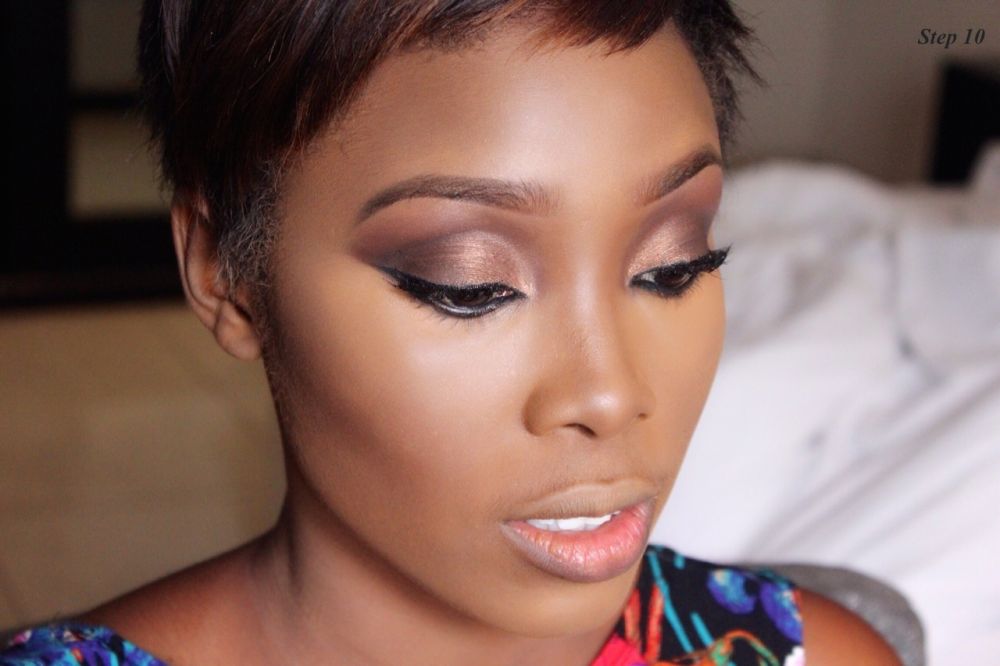 Step 6
I set the highlighted areas (under eyes, highest point of cheekbones, nose bridge and in between my brows) with Ben Nye Banana Powder using a beauty blender/wedge. Blend, blend, blend.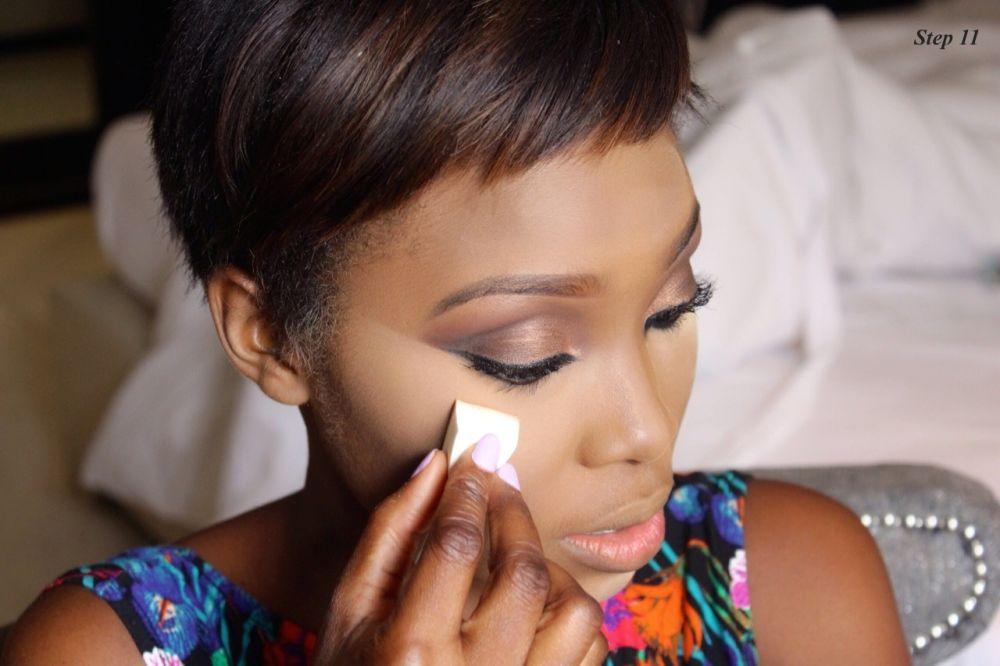 Step 7
I used a dark brown blush to emphasize areas I contoured earlier (under cheekbones, sides of my nose bridge). You can use the dark brown shade in any contour palette. Blend away!
Step 8
I applied pressed powder all over my face while carefully blending it in.
Step 9
I applied blush to the apples of my cheeks. The blush I used is highly pigmented and creates a bronzy effect so I just substituted it for a highlighter. If yours isn't as pigmented, you can add highlighter as well.
Step 10
I applied lip-liner and lip stain.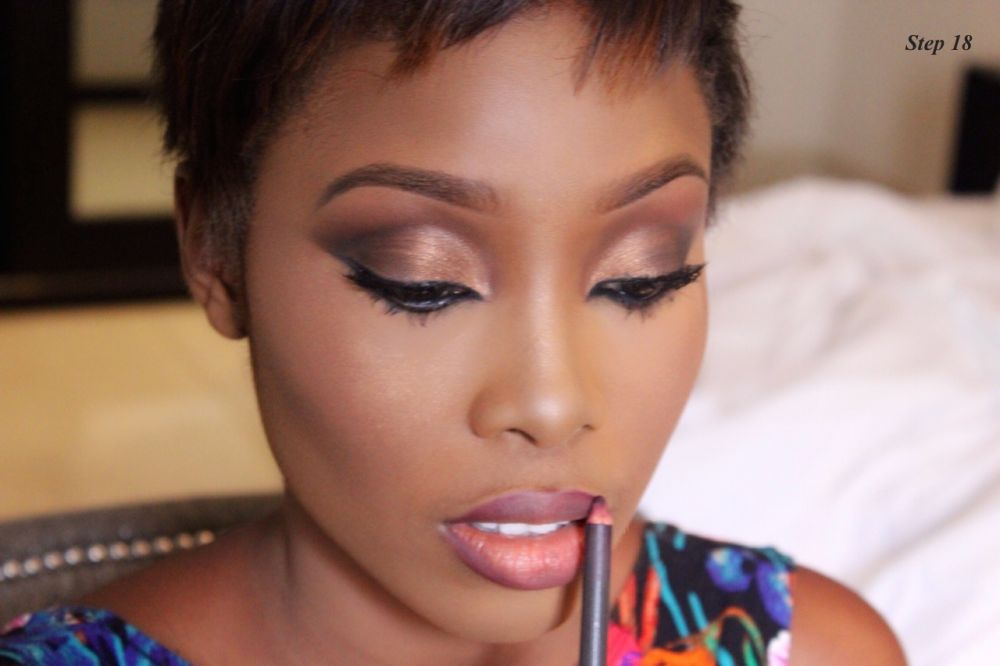 Here's the final look!
A huge thank you to Dodos for sharing her makeup expertise with us.
If you have special tricks that you would like to share, help a 'sista' out and comment below!
For more information on Dodos Uvieghara, Make-up Artist (D'Artiste by Dodos) you can call +2348139340801 | Send an e-mail to [email protected] | Visit her website: www.iamdodos.com | Follow her on Instagram: @iamdodos