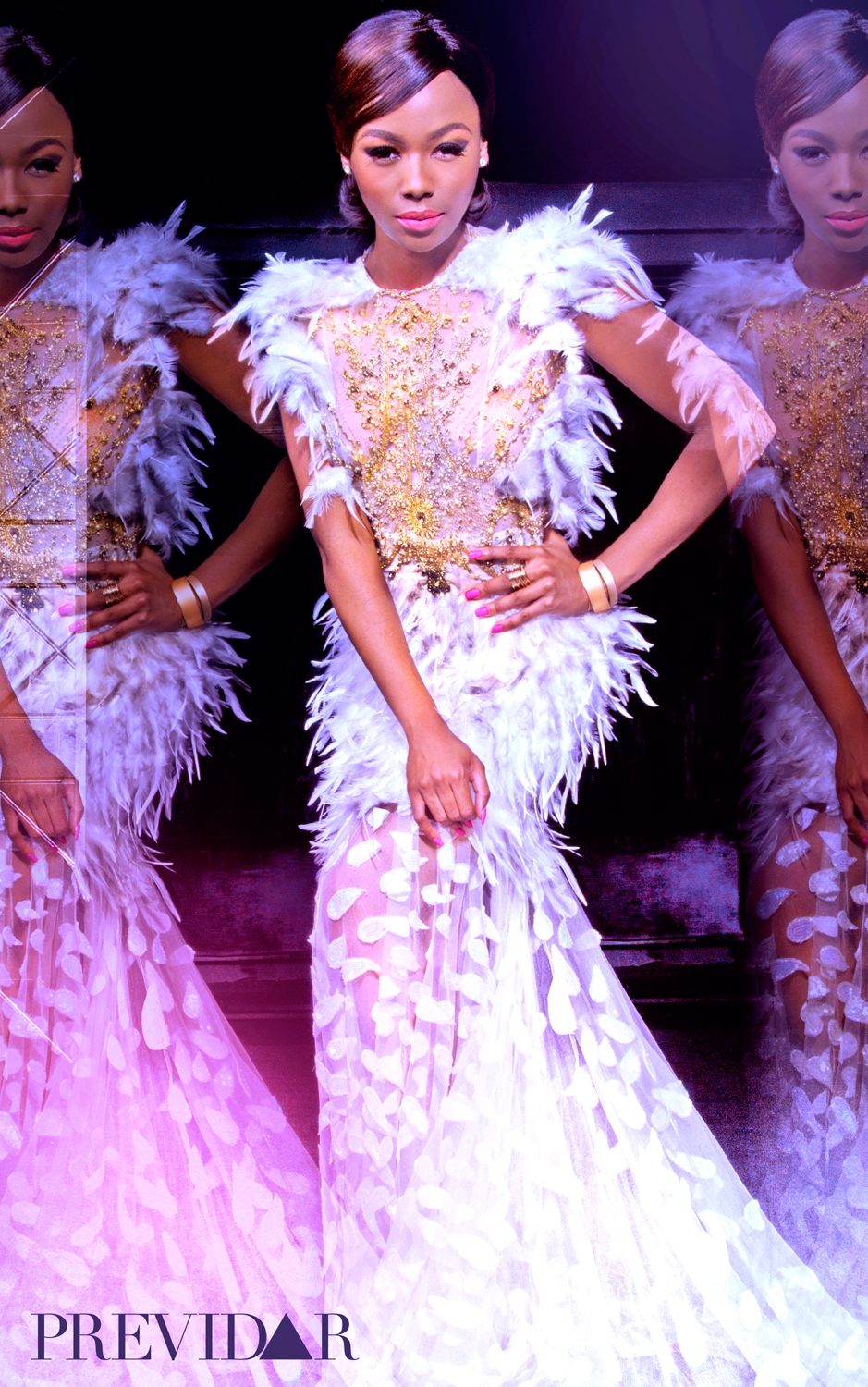 All hail the 'slayage' that South African Radio & TV Personality Bonang Matheba brings!
The diva, popularly called Queen B by adoring fans and followers, is the cover star for Previdar magazine's #TheBrutalIssue and talks about her latest ventures (like being a business woman, fashion icon, Ambassador for Revlon & Ciroc, popular TV & Radio host, model & designer isn't enough).
She also dishes on if she would ever have plastic surgery, her romantic side, her best moments from the 2014 European Music Awards, her style do's and don'ts, if she plans on going international & more.
Read excerpts below;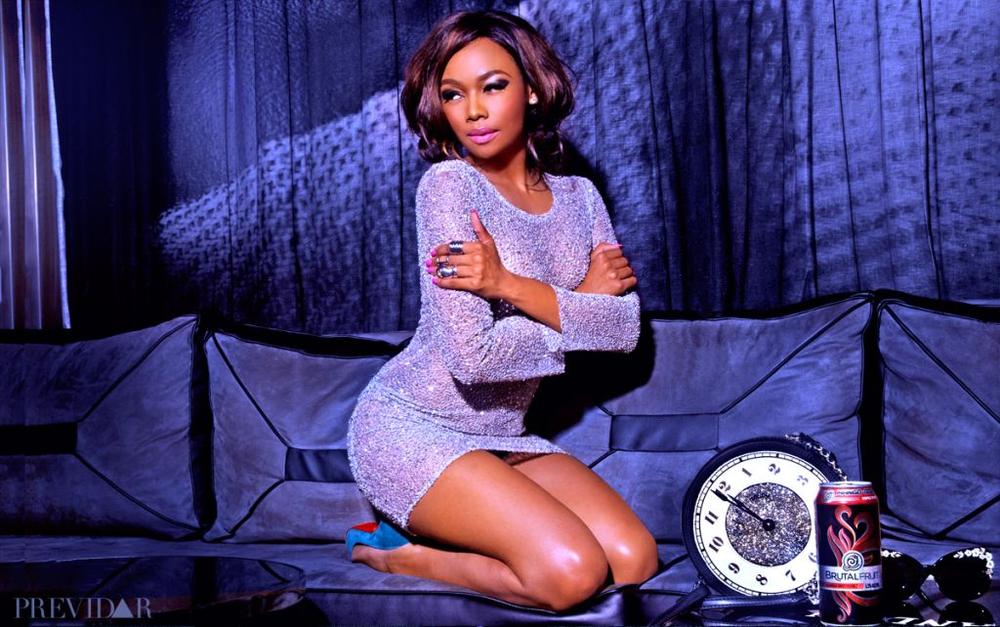 On plastic surgery
I believe that plastic surgery is done to enhance the appearance of an individual and I am extremely happy and content with my looks. At this stage in my life, there is absolutely nothing I want to change about myself. Unless I burn myself or something, maybe I can consider plastic surgery but right now I am set.
On going international
Going international has always been part of the plan. But there are still a lot of opportunities here in South Africa that need to be explored. As much as going international is a priority, I have two new shows launching in 2015, which are equally important. I am however currently putting together plans to get my global takeover in motion. Watch this space.
Hosting the SAMA's red carpet in 2014 and the whole EMA Red Carpet experience can only yield positive results. Being part of the American Award Season is a dream, you never know what might happen. Becoming the First Brand Ambassador for Revlon outside of the US is a dream come true for me. Being on Top Billing and hosting my very own show on Metro FM were once dreams too. So you never know, all I can say at this stage is stay tuned.
On if she's romantic
I would like to believe so. I have always been a nurturing person. From a young age, I always wanted to be a pre-school teacher, taking care of people, making sure those around me feel loved and taken care of at all times.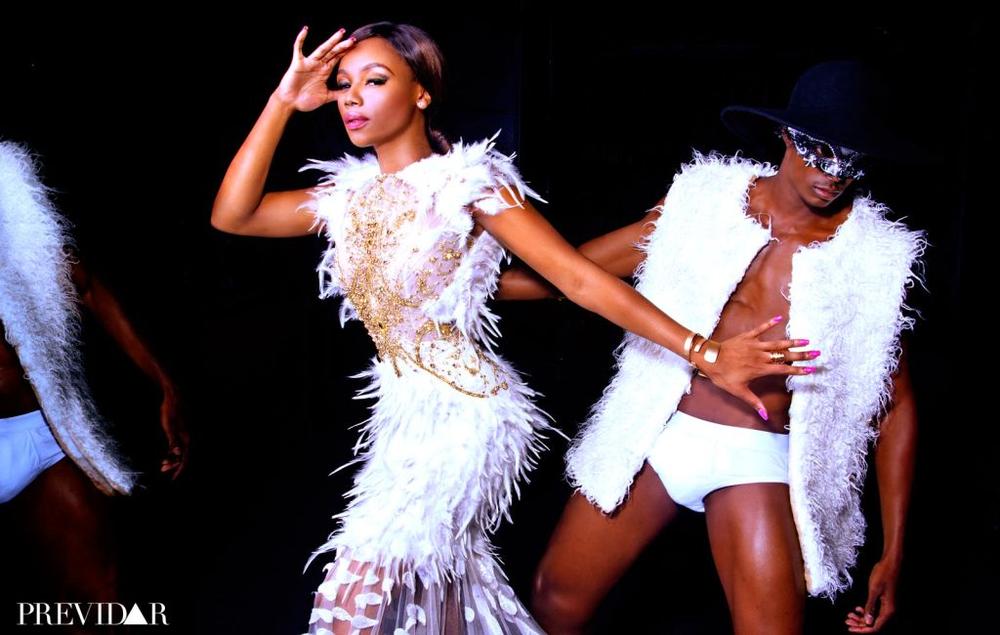 Her favourite moments from the 2014 EMAs
Just being in Scotland was a special time for me. From the time I landed, attending the pre-party hosted by MTV, where I got to meet the likes of Sway, whom I grew up watching on MTV. My best moment was definitely being on the red carpet where I interviewed stars from David Hasselhoff, Emeli Sandé and Sharon Osbourne. The fact that I was placed next to E! Entertaintment just added to the moment. The whole experience was simply amazing.
On if there are jobs she will never do
Yes, there are some jobs and brands I do not engage with. Particularly because they do not compliment my brand and personality. I have really worked hard to build myself and my name as a brand. With that said, you always want to bring an authentic connection in whatever you do. Everything has to be sincere and people have to feel that.
Her style do's and don'ts
My number 1 rule in Fashion is "There Are No Rules". With all my looks, I always make sure comfort is key, and that I wear my clothes and not the other way round.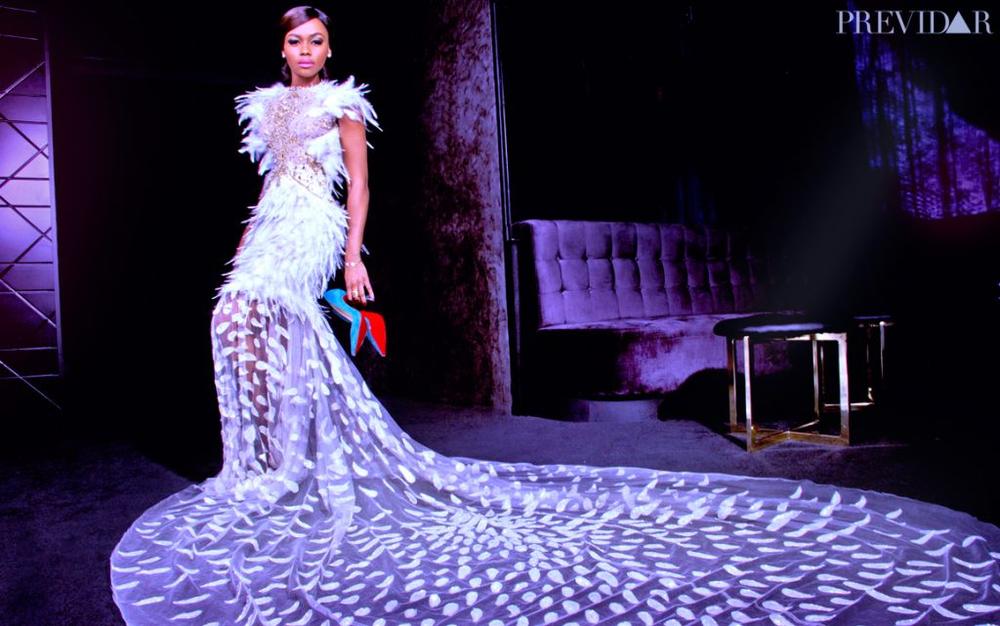 For more on her interview with Previdar, click HERE
Photography & Direction: Lawrence Manyapelo