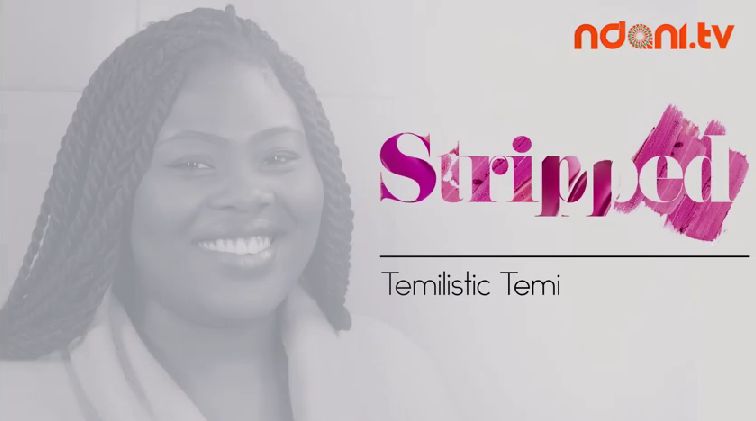 We love getting and giving beauty advice here on BN Beauty, especially when it comes from one of our own.
For Ndani TV's "Stripped", they go to radio personality – Taymi B also known as Temilistic Temi for some of her beauty advice, and trust her to do it unconventionally.
Temi has great looking skin and has a regimen that is easy, straight to the point and adds a fun twist to sharing them that we love.
Watch!