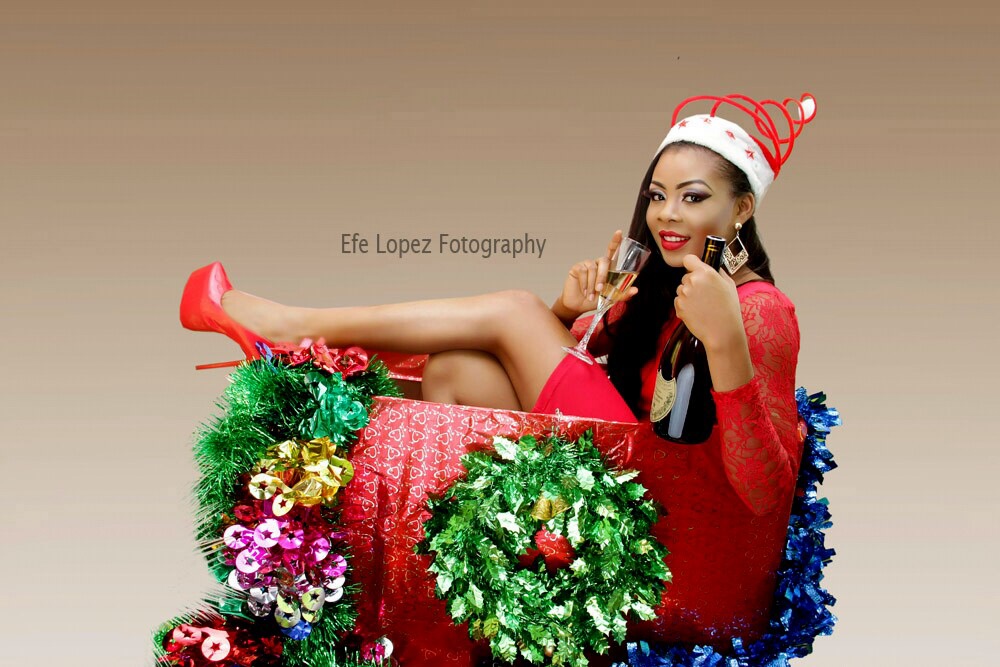 Everyone's favourite holiday – Christmas is just around the corner. And it is very obvious from the random decorations you come across on the streets, the sudden choice of red and green outfits and just a relaxing vibe.
Miss Tourism Nigeria 2014 Queen Collete Nwadike is out with Christmas photos. According to her rep, the images will be placed on billboards across Anambra state and a few other states.
Nwadike will also be hosting a special christmas party in collaboration with the office of the commissioner of Children affairs in Awka.