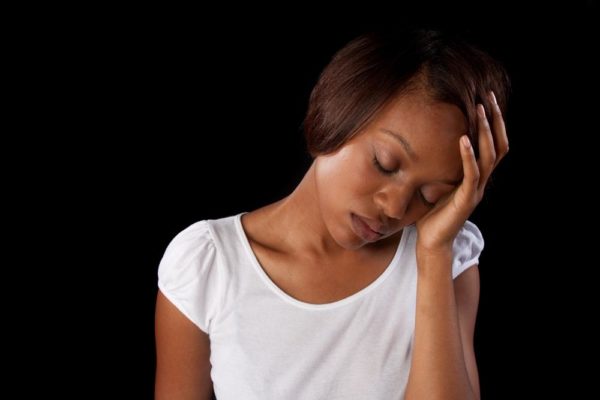 Aunty Bella is our agony aunt column on BellaNaija. We launched this column in the early days of BN and periodically feature issues sent in by BN readers. We hope the BN family can offer insightful advice as well.
***
I am a lady presently in a committed relationship with a man whom I believe loves me. I also have an ex who never seems to let go.
My ex was my first major boyfriend after school and I began working. We separated over a couple of times but somehow kept coming back. One of the issues prompting our separation borders on the opposite sex. He has too much affiliation and close relationship with the opposite sex that you do not know exactly what goes on between them. But he always calls them 'just friends' or work colleagues. Then he seemed not to want the relationship made open, except among a few close friends. In his own words. That was how he wanted his relationship to be! As a result, our public outings were very limited. It wasn't the case initially so my thought was, he might have had other relationships he is hiding, coupled with issue of other girls always lurking around somewhere. At a point one just begins to wonder if the relationship was leading anywhere.
But, he always seems to want to come back after each separation, not caring if I dated someone during that period. He understands me perfectly, and I will say we are very compatible.
For my present relationship, I see all the seriousness in him without having to doubt. We do almost everything together and go almost everywhere together. He is selfless and has got his own very good sides. We both know for sure where the relationship is heading. We already are making plans of settling as a couple, following our engagement. But here is the issue. The guy is highly doubtful, suspicious and hardly trusts even when there is no cause to be. Constantly asking about my movement and sometimes all hell is let loose if some calls are missed or not made at a particular time: like where you were, why you missed his call, why you didn't call at a certain time (whew). He makes a fuss out of small stuff and is constantly asking of assurance of where I stand with him in the relationship.
He is always questioning my loyalty, my love, my stand with him, as in literally. He always brings up money spent each time there is an argument or a misunderstanding on the relationship. He hardly allows me go for outings if he is not going to be there with me. No matter how much we talked about the trust issue, it never seems to go away. He is very committed to the relationship, and we both try as much to make the needed adjustments, but I just sometimes worry about our future together. Is he the one for me? What if we get married and the trust and doubt thingy doesn't get any better? Will I find myself having to defend my moves every now and then even when I know I am not doing anything wrong?
Could it be that the other one who loves me unconditionally is the one? If I have to make a decision and go settle with my ex, what kind of person will I be looked upon as? Will I ever be forgiven? I know I really hate to say this and maybe I shouldn't care what people say or think, but REALLY I am concerned at what people will say. I feel that whatever decision I make now will go a long way to determine my future happiness.
Is there anyone that has been in such situation? Please help a sister out. Your suggestions and experiences just might be of great help.
Photo Credit: Dreamstime |  Bryan Creely