Tinsel actress, Matilda Obaseki welcomed her second child, a cute boy, on the first of January, 2015 and now she is sharing his picture with her fans on Instagram.
She says her son, Chiwetel Aart Mozia, was the fastest delivery ever.
She captioned one picture 'The new man in my life… Chiwetel Aart Mozia!born on the 1st day of january 2015!i am so far beyond blessed!Matilda Obaseki Mozia!Daughter of God,Mother of two,Wife to one!in my world…this is all that really matters!#whowouldhavethunkit?'
…and captioned the other '#greatful #fastestdeliveryever! #thankGod #cantstopsmiling #helloworld'
Congratulations to the new mum! Here's a photo of the actress with her husband and older son.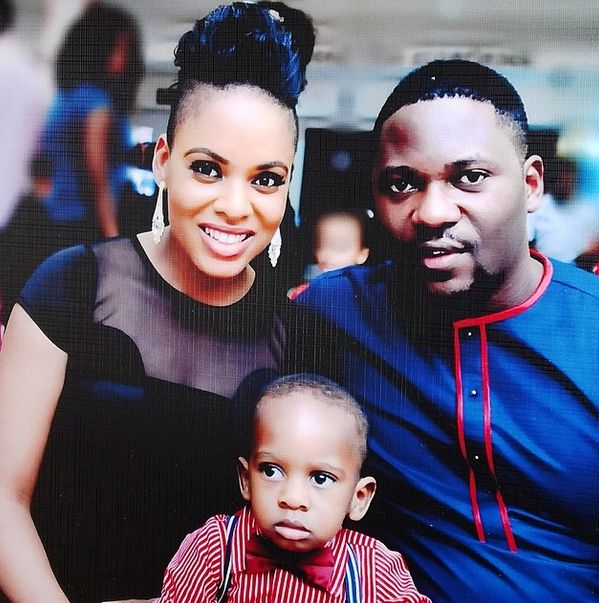 Photo Credit: Instagram/Matilda Obaseki