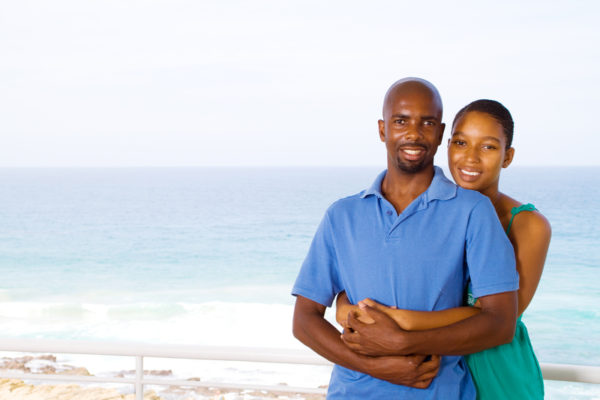 **Photo is for Illustrative purposes only
In an unexpected twist, an 18-year-old girl has revealed that she has been dating her long-lost father for the past two years and in addition to losing her virginity to him, she plans to marry him and have his children.
In an interview with Science of Us, the unnamed teen revealed details about their relationship – including the fact that she and her dad were estranged for 12 years but met up again when she was 17 and started having sex the week they were reunited.
She revealed that they are currently planning their wedding and after getting hitched they will be moving to New Jersey to raise their children.
In New Jersey adult incest is legal.
Read excerpts from her exclusive interview with Science of Us below!
On growing up: My parents had me when they were 18 — they met in high school and I was conceived on prom night. They were serious for about six months but broke up while my mom was still pregnant with me. My dad wasn't there when I was born. I think my mom's psychological problems meant the relationship never really worked out. She has bipolar disorder and some other mental health issues. They just weren't happy and didn't really keep in contact after I was born. She wanted to do it alone. When she's manic it's hard to know what she's going to say. After I was born she had a nervous breakdown and couldn't take care of me, so I lived with her grandparents until I was about 2. I think that's part of the reason we've never been close: We didn't bond when I was a baby.
On meeting her dad: When I was about 15 he emailed my mom saying he'd like to see me. I vividly remember the moment she told me. I said I missed him and wouldn't mind seeing him. She asked me how I could miss someone I hadn't been with for such a long time. But what I missed was a fatherly figure. My mom's always picked the wrong guy out of the crowd and she's had a couple of divorces. I'm still not really close with my current stepfather even though they've been together for ten years. For whatever reason, my father and I didn't end up meeting for two more years, so there was no contact for 12 years — we were reunited when I was 17. It was so weird and confusing. I was seeing my dad for the first time in forever but it was also like, He's so good-looking! And then I was like, What the hell are you thinking? What is wrong with you? I saw him as my dad but then also part of me was like, I'm meeting this guy who I have been talking to over the internet and really connecting with and I find him attractive.
On losing her virginity: He was living with his girlfriend. On the first night he slept on the couch and I slept on the floor, just to make sure that I was okay. Sleeping in new places makes me very anxious so I asked him to stay with me in case I had one of the terrible nightmares I usually experience. The second night I had him sleep on the couch again and then the third night I fell asleep with him on the floor lying on his chest, in his arms. The fourth night rolled around and we ended up on the floor again. This time we actually cuddled. When he woke up, we were spooning. I didn't know this at the time but later, after we admitted our feelings, he told me he had had "morning wood" and had gone to fix it. He didn't want me to see that he had an erection. Later that day, we went shopping because I had grown out of all my shorts, so I asked him if he could buy me some new ones. I was trying them on and asked him how I looked and he said I looked good and I felt like I was picking up on something more, but I pushed it out of my head. That night we were play-wrestling in the room I was going to sleep in and I bit him. He was wearing a pair of basketball shorts and a tank top and after I bit him I could see goose bumps pop up from his toes to his shoulders. Then he pinched my inner thigh and I got goose bumps. We stopped and said that we didn't know what was going on but admitted that we had strong feelings for each other. We discussed whether it was wrong and then we kissed. And then we made out, and then we made love for the first time. That was when I lost my virginity. I told him I wanted him to be the first person I made love to. We talked about how it could be awkward if it didn't end up working out. He also said that if I didn't feel comfortable at any point I should tell him.
You can read up her full interview with Science of Us here.
Photo Credit: Michaeljung | Dreamstime.com