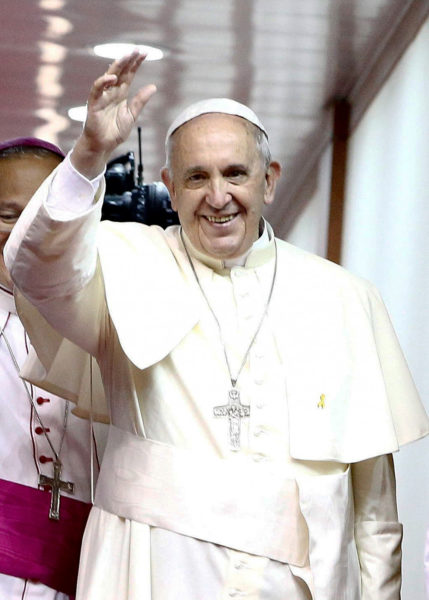 Pope Francis is known for giving his frank perspective on societal issues.
And this time, he is sharing his thoughts on exercising freedom of expression wisely.
He stated that while killing in the name of religion is wrong, it is equally unfair to insult other people's faith, CNN reports.
"One cannot make war (or) kill in the name of one's own religion…to kill in the name of God is an aberration. One cannot provoke, one cannot insult other people's faith, one cannot make fun of faith," he said.
He also expressed that the gift of free speech is to help the common good.
According to reports, he made these remarks while he was en route to the Philippines.
Many are speculating that his statements may be in response to the recent Charlie Hebdo terror attacks. However, the Pope did not explicitly state this.
Photo Credit: Getty Images