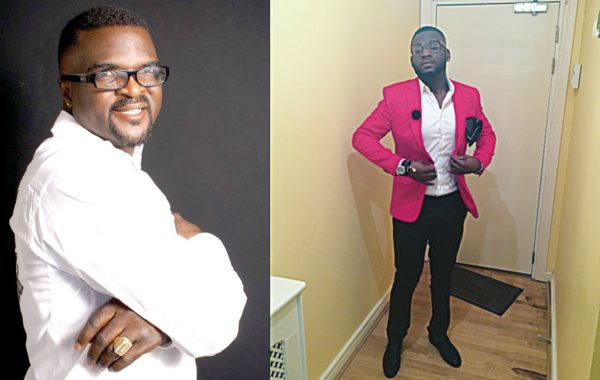 Nigerian Fuji star, Abass Akande Obesere, was arrested last year March for allegedly raping a 29-year old female in Okota, Lagos (click here if you missed it) and he was later released on bail.
The music artist spoke out about the allegations (click here if you missed it) and now his son, Lekan Akande, is also speaking out about it.
In an interview with Punch newspaper's Saturday Beats, the aspiring musician talks about the effects of the allegations on their family and more.
According to him, his whole family did not believe the allegations and they were solidly behind his father.
Read excerpts from the interview below:
On the allegations: I did not believe the story. My whole family did not believe it and we were solidly behind my father. It did not affect our family. I know my father well and I know that he does not womanise. And then again, he has been vindicated by the police. Even before that, we knew that he was innocent. I understand the entertainment industry and know that such things are bound to happen because there would be detractors trying to tarnish his image. The industry is filled with blackmailers that are out to ruin people's reputation. My relationship with my father has not changed. I envy the feat he has attained in his career and I hope to surpass him.
On being different from his father: I want to carve my own image; I don't want to follow in my father's footstep. I don't want to be under his shadow. I want to do things my own way. Doing things this way would make me feel happy and comfortable. I don't want to venture into a terrain that I am not familiar with and in the end, I would get confused.
On telling his father about his interest in music: The first time I told my father, he began to laugh because he thought I was joking. When he saw that I was serious, he asked if I could handle it and I told him that I could. I also told him about my plans of coming to Nigeria and he agreed. When he came to Dublin last year, I sat him down and played some of my artistes' songs for him to listen and he was impressed. He told me that it made more sense to come to Nigeria because in Dublin, we seem to be producing the same kind of music. We wanted to be out of the box and go global, so we decided to come to Nigeria.
You can read up the rest of his interview here.
Photo Credit: Punch Newspaper