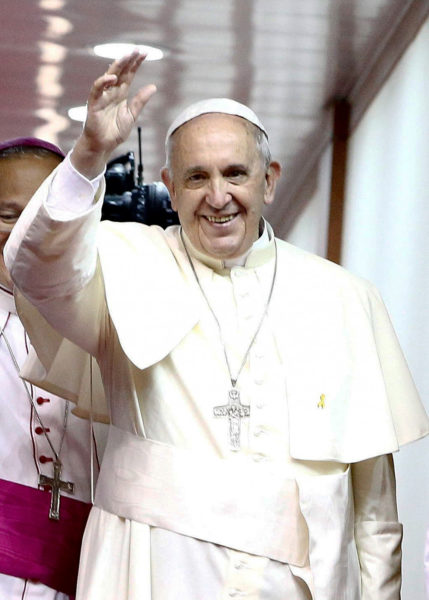 The Philippine police authorities have warned its officers lining the route never to turn around to watch Pope Francis' procession during his visit.
Chief Superintendent Asher Dolina, said on Thursday in Manila, that any of the 9,000 policemen assigned to secure Tacloban City, during the pontiff visits on Saturday, who erred would face disciplinary action.
He said in addition all 25,000 police officers on duty during the five-day visit are also prohibited from taking photos.
The chief superintendent warned that they would face administrative charges if they are caught violating the ban.
Dolina said during the procession, that officers are ordered to face the crowd to prevent incidents and stop people from crossing or breaking the barricade.
He said the officers are only allowed to turn their heads if necessary, but the objective was for them to concentrate on the job assigned to them.
Dolina said during a test-run on Wednesday, several police officers were caught turning their heads to look at the convoy.
He said some also started talking to one another, but they were ordered to do push-ups as punishment.
Some police officials who spoke under the condition of anonymity, said that it would be a great torture for them not to seize the opportunity to get a glimpse of Pope Francis.
They said it was a big punishment because most of the officers lining the route are Roman Catholics.
Photo Credit: Getty Images