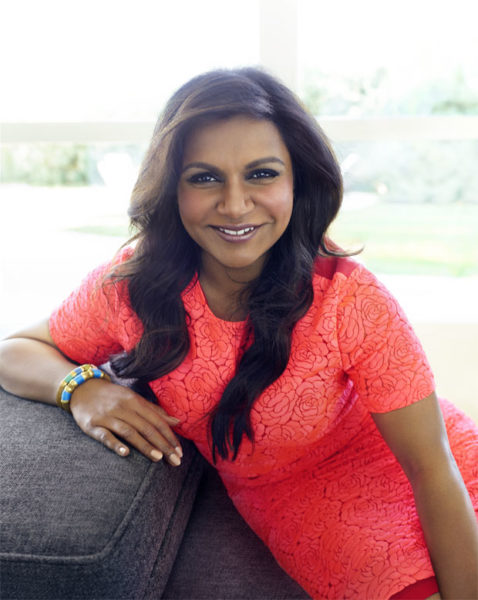 Actress and writer Mindy Kaling is the cover star for Good Housekeeping magazine and in the magazine's latest issue the 35-year-old star talks about love, marriage, her mom dying from cancer and so much more.
Read excerpts from her interview below:
On her 'Mindy' character and herself: I love that she's fearless. No matter who questions her, she can summon a confidence that's like Well, I don't care. They both speak their minds and have very strong opinions.
On her mum inspiring the 'Mindy' character: She was very busy, and she did not suffer fools. Her no-nonsense attitude is the single best thing I got from her. We're hungry, ambitious people. It's a family trait.
On her mum having Stage IV pancreatic cancer: I love talking about my mom, but I may cry. We all thought we would have a couple of years with her. Eight months later, she was gone. So fast. My mom was my soul mate.
On looking for love: I'm dating. If I could relive the first three months of courtship over and over for the rest of my life, I would. Especially in winter, who doesn't like a nice heavy seven-course meal with lots of alcohol, then making out when you're a little tipsy and taking a cab home to fall asleep in the clothes you wore on the date? Wait. Actually that was, like, my whole 20s. And it was very fun. When I was younger, I wanted so badly to be married and have kids in a rush. I loved my parents' relationship. The way my father was with my mother when she was dying was so moving. It was such devotion. I don't know that that will happen for me, but I like it. I don't need marriage. I don't need anyone to take care of all my needs and desires. I can take care of them myself now.
On her body: I think it's important to talk about. I'm not an enormous person. I don't think of myself as overweight. I definitely get hurt when people say mean things about my body. But it's not the most important thing in my life.
You can read up the rest of her interview with Good Housekeeping here.
Photo Credit: Good Housekeeping