Yes, you read that right. "No Pants Subway Ride" is a special day set aside in a number of cities across the world. On that day, people are free to walk around with no pants on.
This year, the day was celebrated on Sunday, January 11th. Some of the cities that participated in the celebrations include San Francisco, Prague, London, and New York, My San Antonio reports.
The tradition began first started as a prank a few years ago, but has since become "a global celebration of bare thighs," CBC News reports.
Check out some pics from the celebrations.
Prague: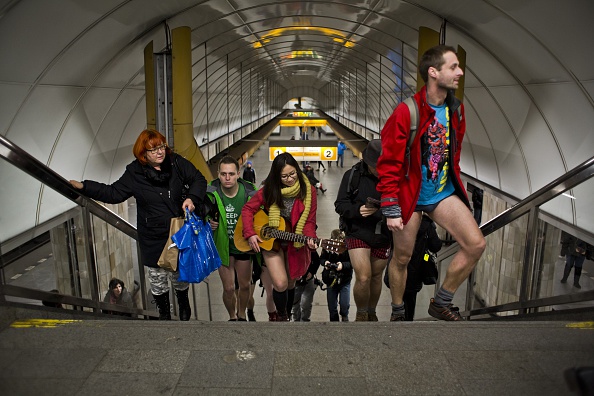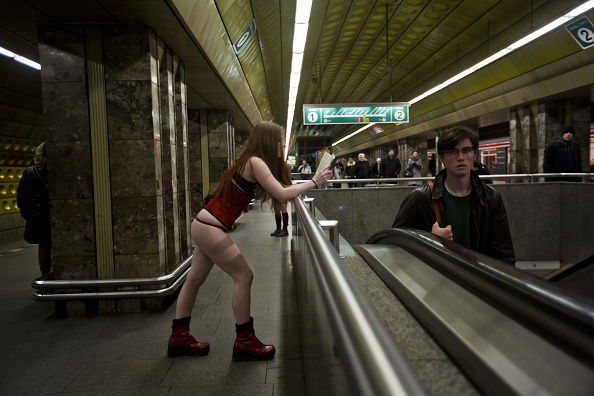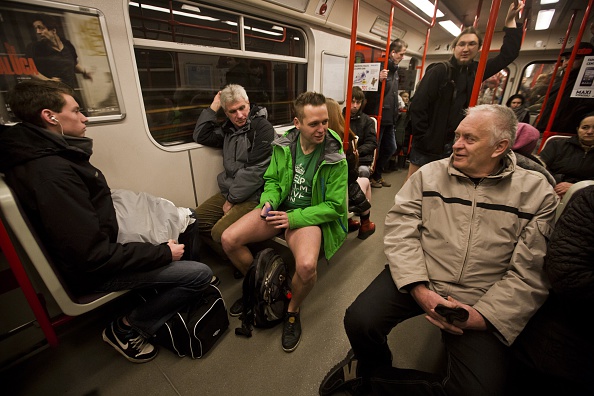 San Francisco: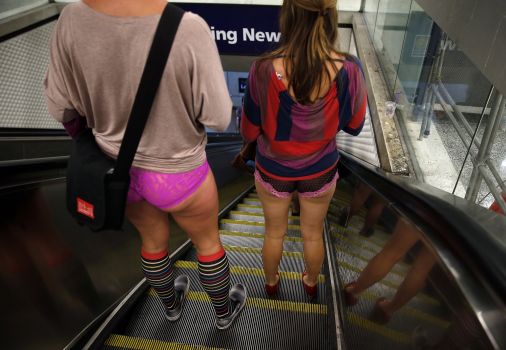 London:
New York:
***
Hey BellaNaijarians! Could this work in your city? 🙂
Photo Credit: Getty Images/Matej Divizna/ Scott Strazzante/The Chronicle/AFP/Leon Neal