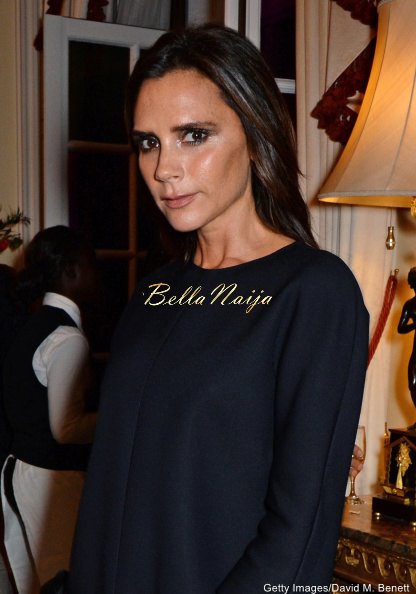 A while ago Kim Kardashian revealed why she hardly smiles in pictures (click here if you missed it) and now former pop singer turned style icon Victoria Beckham answered a number of questions for Vogue – including why she doesn't smile.
In a recent feature for Vogue's 73 Questions project, designer Victoria Beckham answers some unusual quips for the magazine's faceless interviewer.
If you ever wanted to know what is Victoria's favorite color (it's sunset orange) or a secret talent she has (she used to know how to juggle) or even why she does not smile, then see it below.
As to why she does not smile, she says that she is smiling on the inside and sees it as a responsibility to the fashion community to keep her face smile-free.
Check on it!
Photo Credit: Getty Images/David M. Benett