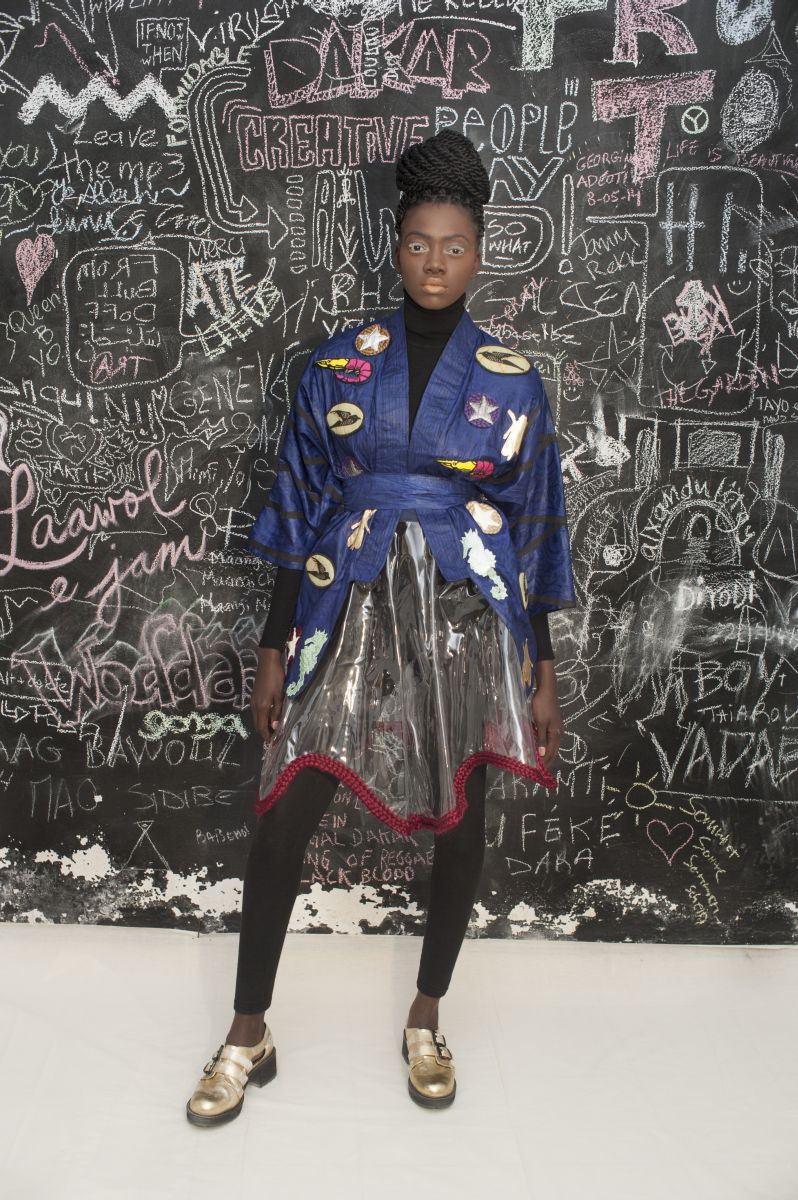 Every now and then there is that one collection that goes beyond the regular aesthetics and repetition of fashion, and grows outside the box.
The Fall/Winter 2015 collection from Senegalese designer Selly Raby Kane titled "Dakar City of Birds" is an eclectic mix of inspirations that tug on the senses and power of imagination. Sourcing inspiration from birds, sea creatures, wool, basin, androgyny, colour and more, the collection is aimed at being joyful, and expressing inner experimentation, curiosity and diversity.
The kimonos are embellished with classic quilted wax prints, with shrimps and parrots while the sweaters are patched in a Senegalese 'bayefall' style.
Created in 2008, the design label embodies a mix of urban, Afro and pop while catering to the fashion forward individual with their signature mix of modern, traditional and contemporary fabrics.
See the collection;
Photo Credit
Photographer: Jean-Baptiste Joire
Styling: Selly Raby Kane
Makeup: Khady Niang
Model: Aida
For more information on Selly Raby Kane, visit their website: www.sellyrabykane.com