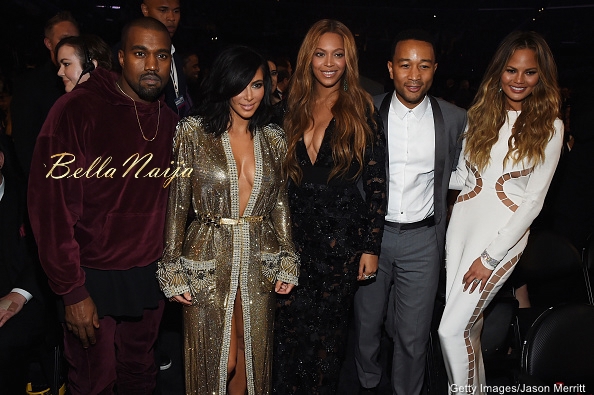 The 2015 Grammy Award is one event that we will not forget for a long time.
From the pre-Grammy events (click here if you missed it) and the red carpet fabulosity (click here if you missed it), it is time to take a look at the show.
The performers of the night were Madonna, Gwen Stefani, Adam Levine, Ariana Grande, Katy Perry, Sia, Lady Gaga, Tony Bennett, Rihanna, Paul McCartney, AC/DC, Eric Church, Beck, Chris Martin, Sam Smith, Mary J. Blige, Beyonce, Common, John Legend, Ed Sheeran, Herbie Hancock, John Mayer, Questlove, Juanes, Kanye West, Pharrell Williams, Usher, Miranda Lambert, Tom Jones, Jessie J, Hozier and Annie Lennox.
The collaborative performances were the most amazing part of the show. There was Rihanna, Kanye West and Paul McCartney debuting FourFiveSeconds and Common and John Legend getting together for Glory, the Oscar nominated track from Selma. Mary J. Blige and Sam Smith, Jessie J and Tom Jones and Tony Bennett and Lady Gaga also got on stage together. Gwen Stefani and Adam Levine, Usher and Stevie Wonder and many more were collaborations of the night.
A few things stood out this year:
– Kanye performed a new song 'Only One' and did it in the dark (typical Kanye?)
– Madonna's performance was eerie with horns and a matador theme (just like her red carpet outfit hinted). We are not sure where we stand with it but it was a pretty dope performance.
– President Obama made an appearance, sort of, and talked about domestic violence after which a domestic violence survivor came on stage to share her story.
– Two words – Katy Perry!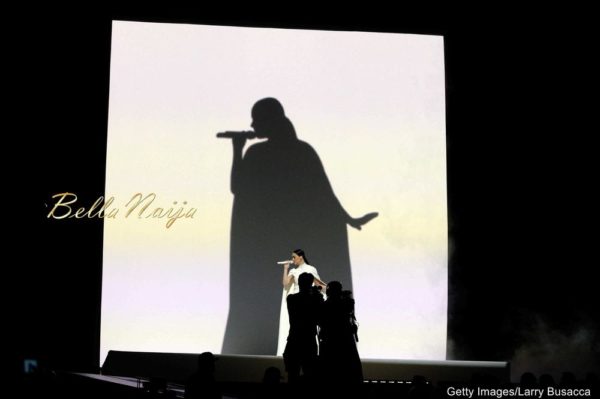 – Rihanna, Kanye West & Paul McCartney killed their performance – as expected.
– Sam Smith gave an amazing performance with Mary J. Blige


– Kanye West threw us back to 2009 when he climbed on stage while Taylor Swift was on receiving album of the year. While we thought Beyonce or Sam Smith would win album of the year, Beck won it and Kanye tried to rush to the stage…

– Beyonce also had a lovely performance.
– Four awards later, Sam Smith dedicated 'Stay With Me' to the man who broke his heart last year.
Check out the full list of winners below!
Record of the Year 
Sam Smith – "Stay With Me (Darkchild Version)" 
Song of the Year 
Sam Smith – "Stay With Me (Darkchild Version)"
Album of the Year
Beck – Morning Phase 
Best New Artist 
Sam Smith
Best Pop Duo/Group Performance 
A Great Big World With Christina Aguilera – "Say Something"
Best Traditional Pop Vocal Album 
Tony Bennett & Lady Gaga – Cheek To Cheek
Best Pop Solo Performance 
Pharrell Williams – "Happy"
Best Pop Vocal Album 
Sam Smith – In The Lonely Hour