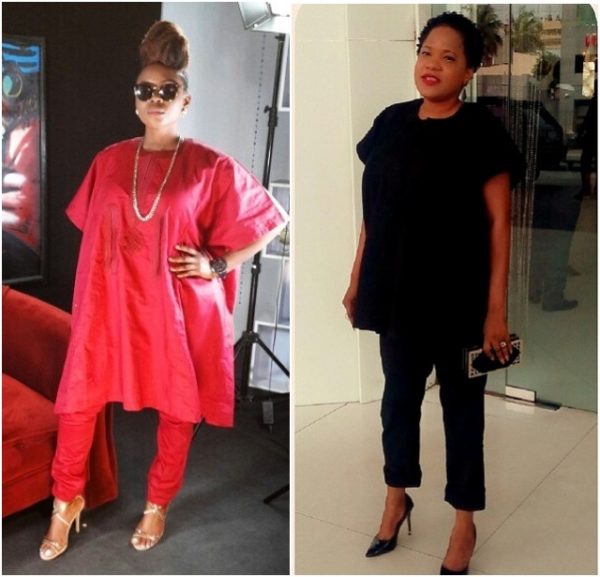 Lately, more and more Nigerian women have been wearing male traditional styles – check out our weekly wedding guest column #AsoEbiBella and you'll see what we mean!
We spotted actress Toyin Aimakhu and singer Yemi Alade rocking the trend yesterday.
Toyin wore a black ensemble to the AMVCA nominee brunch, while Yemi was spotted in red, which she accessorized with a black watch and gold – sandals and a long chain. She captioned her Instagram photo, "#guess #zara #amarelis #bland2glam".
***
Photo Credit: Instagram.com