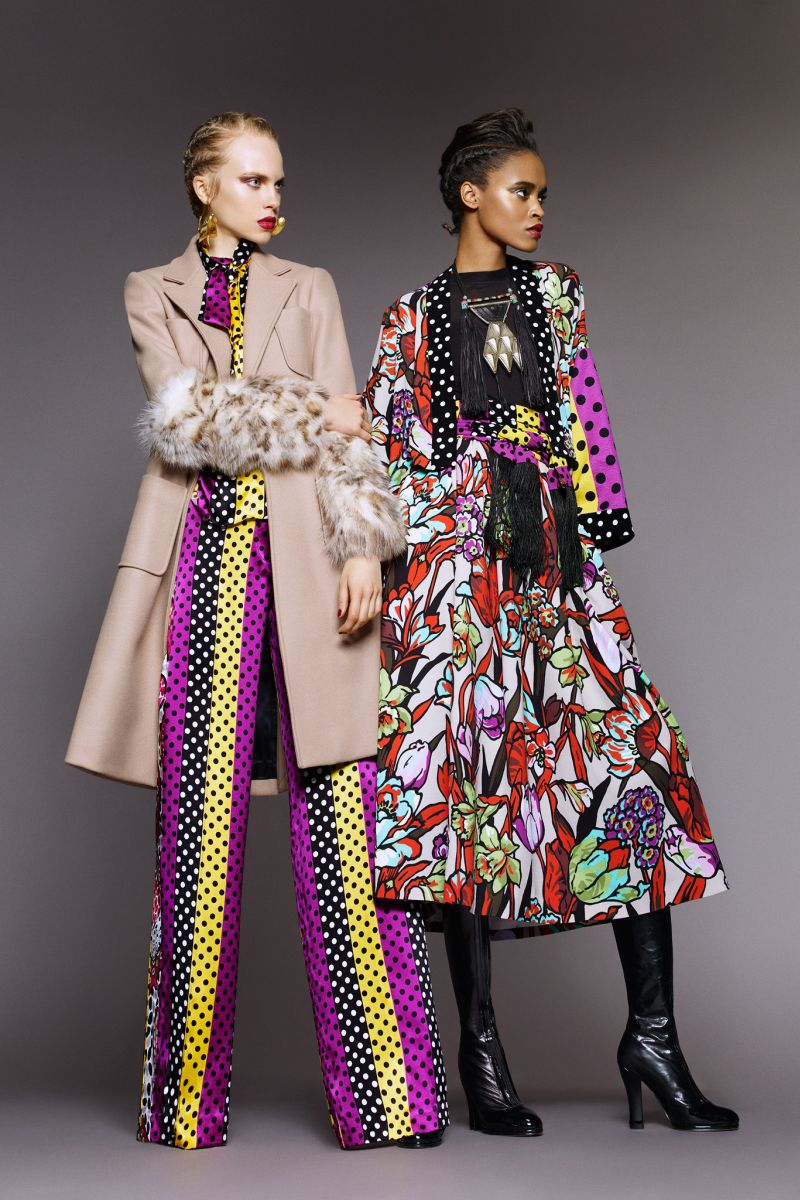 Nigerian designer, Duro Olowu, is know for his unique take on fashion – whether its creating signature capes in big and bold prints, or designing dresses that transform the very silhouette of womenswear. To present more of those elements of design and a seemingly new phase of the Duro Olowu brand,  we are excited to be sharing images from his Fall 2015 collection.
The collection is based off of Fauvist painter & avant-garde artist Kees van Dongen. According to Duro, "His paintings were second to none. This thing is, though, he never lost sight ofthe woman in his paintings. You always see the eyes". He has applied that same principle in his latest collection, recreating the idea of kimono dressing, full skirts in black lace and silk taffeta, the voluminous and glam side of pastel brocade, formal shirt-dresses, bold strips and lots more.
The collection expresses a new dimension of the brand, even though the regulars we have grown to love, like mixed and matched prints, the cape and more, are still very evident.
See the collection below;
Photo Credit
Photography: Luis Monteiro
Makeup: Maria Papadopoulou
Hair: Chrysostomos Chamalidis
Models: Vick Sirotyuk & Portia Okocha
Photo Source: Style.com