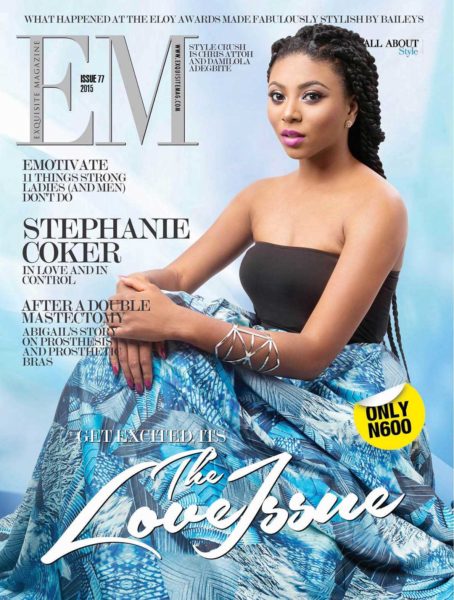 Media personality Stephanie Coker is gorgeous on the cover of Exquisite Magazine's latest issue.
Covering the magazine's 77th issue, Stephanie Coker is glammed up in subtle tones for her beauty look and causal yet stylish outfits.
In the magazine she talks about being in love, loving life and being in control of her life.
Also in the magazine's latest issue is a new column on etiquette finesse with Janet and Manspective, which talks about "what he thinks of your number".
Photo Credit: Exquisite Magazine