Intimate? Check! Fun? Check!
A wedding that perfectly captured the couple's essence … Triple check!
BellaNaija contributor Osemhen and Kingsley are both engineers and celebrated their wedding with less than 200 guests in a garden in Lekki. In today's feature, the bride walks us through the beautiful Dubai proposal, how they planned their unique Lagos wedding, infusing her personal style in her dream day and more.
Be inspired!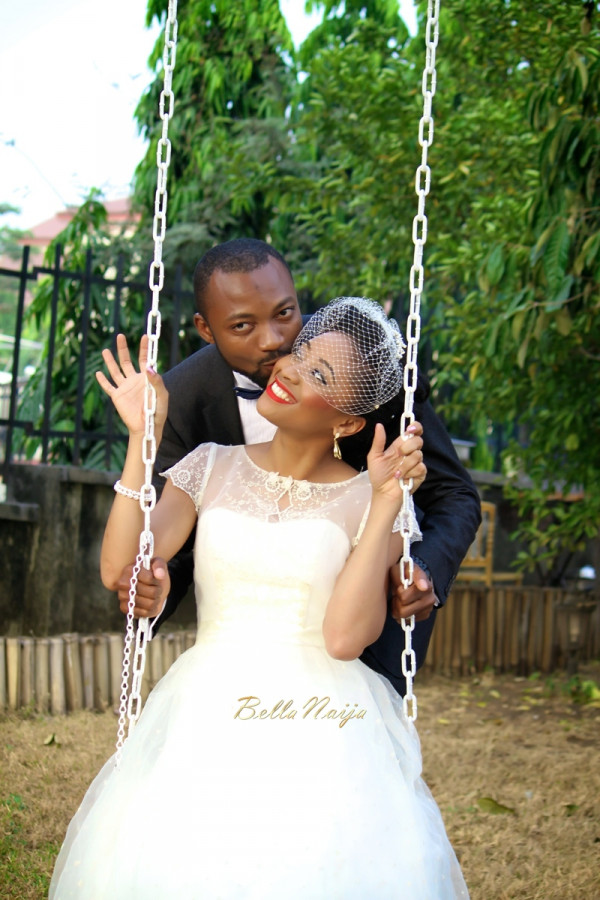 The Proposal
Location: Bateaux Dubai Dinner Cruise, Dubai Creek
Date: March 4, 2014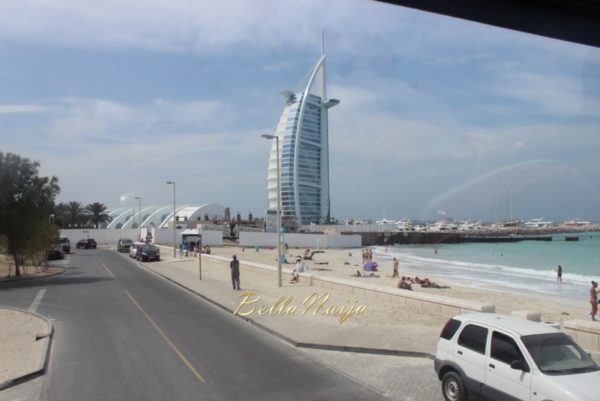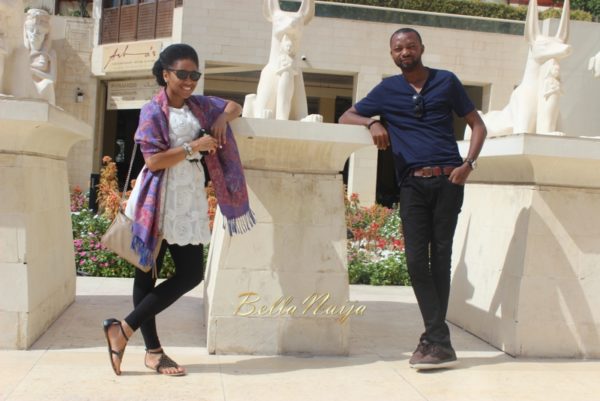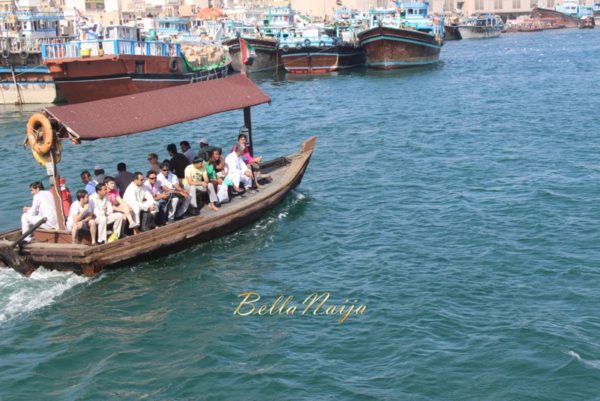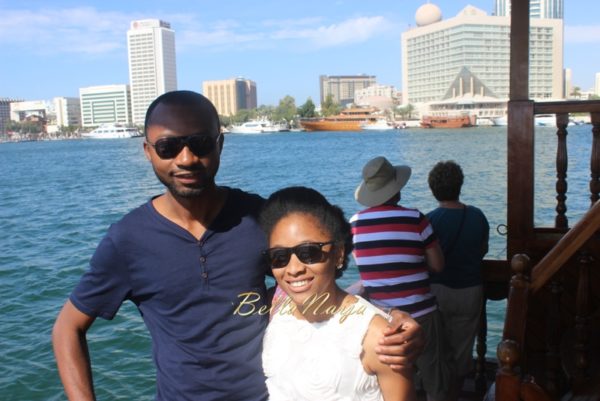 It started out like many of our previous dinner dates. He'd made the reservations, and then, in a burst of his usual spontaneity, purchased Arab outfits for us to wear.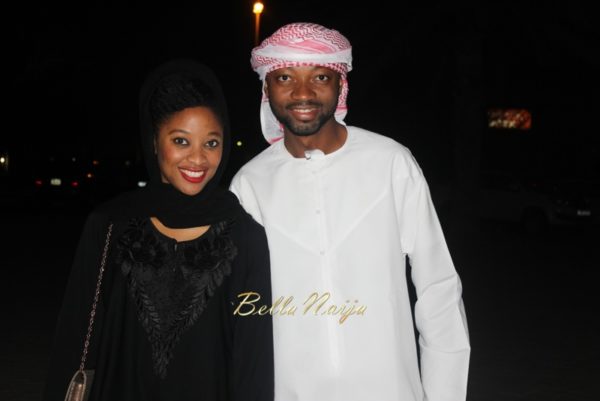 Dubai is a beautiful city, the creek at night is almost magical. The boat made its way through the night, and somewhere in the corner, a pianist played softly.
We talked … about many things, but then we also talked about marriages we admired, and marriages that frightened us. It wasn't our first time discussing these things. Usual talk. We talked about life. We held hands and watched the water. Almost at the end of the cruise, he excused himself from the table. I fiddled with his camera, scrolling through all the other pictures from our holiday.
He returned and sat. And then the waiters arrived, bearing chocolates and fruit and a ring box.
And I just laughed and laughed as everyone cheered and clapped…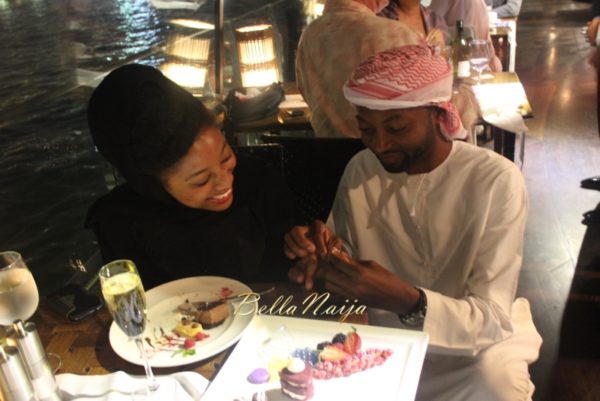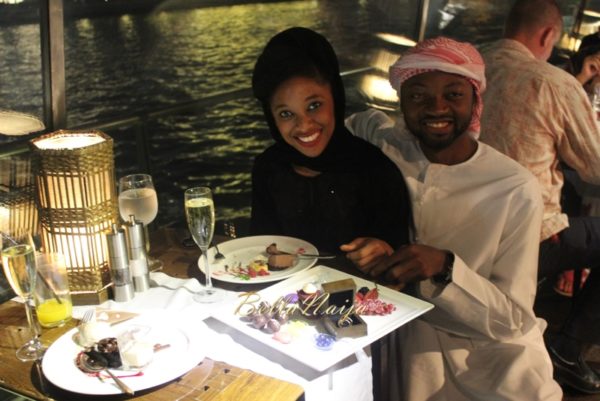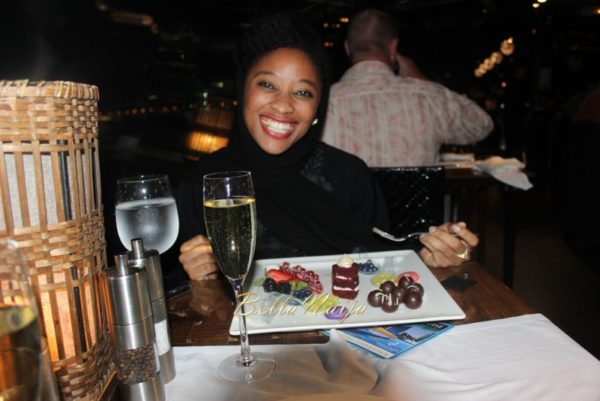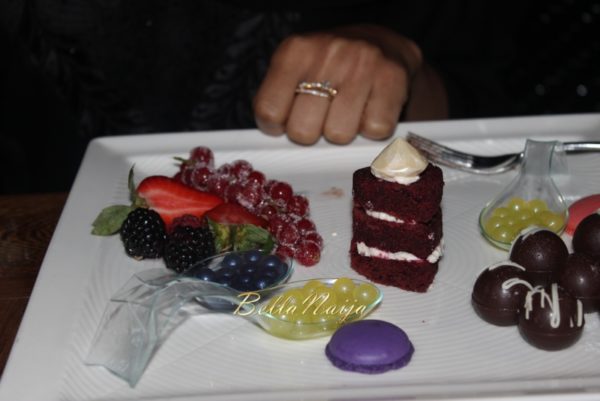 Planning The Wedding!
BellaNaija Weddings: What made you want to do a garden wedding in Lagos/Nigeria?
Ose: I've always wanted to have an outdoor wedding. Halls make me feel claustrophobic, and I've never liked the mood lighting and swooping fabrics that characterize hall decorations these days. I wanted to see the sky, I wanted to feel close to nature somehow.
BNW: How did you scout locations?
Ose: Oh my! This was 80% of the wedding work! It's ridiculous how hard it is to find a garden in Lagos to host an event in. Even wedding venues that have "garden" in their names have no garden. One waterfront garden we found had a huge power mast right in the middle. Safety risk! Another garden in a boutique hotel could only be rented if we allowed the hotel cater at 10,000 Naira per person. In fact, we visited 3 such hotels/cafes and their conditions were the same. They would have to cater and their prices were prohibitive. We visited an art gallery and visited a children's playground but it only had astro-turf, no grass. One month to our wedding and we still hadn't found a venue. My family members were already worried. Everyone kept saying, "Go and rent a hall oh!" ️But I was adamant. We kept looking.
One day I was driving in Lekki and I saw a well-kept waterfront garden. I asked around and it turned out it belonged to a family. I figured I had nothing to lose so I walked up to their house and made enquiries. They had never rented it out before but they were friendly and willing to. It took a lot of persuading to get Kingsley to even go and look at it; he was already leaning towards one of those previously mentioned cafes. When he saw it, however, he loved it. It was large enough, a waterfront and had a great view of the Lekki Bridge. It was perfect.
BNW: Who was most helpful throughout the wedding planning process?
Ose: We did most of the planning ourselves but our family members and friends pitched in for execution. They were all absolutely brilliant. For instance, we bought 200 books (different titles and authors) to give out as souvenirs. My sisters wrapped each book with purple ribbon a week before and my friends helped stack and disburse them at the wedding.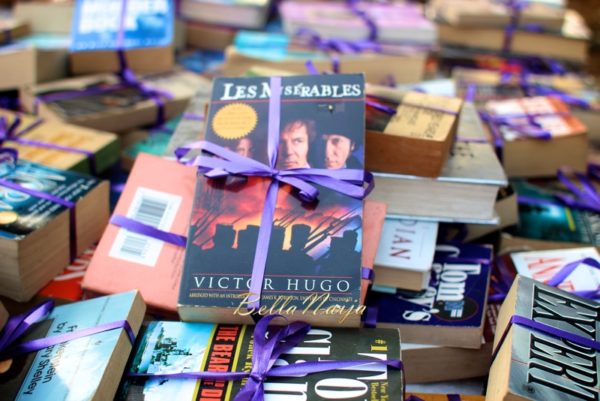 BNW: What was the wedding budget and how was it determined (how many guests did you have) – who contributed etc?
We had about 200 guests and we didn't have a budget per se. We took each item on a case by case basis, prioritized them and hunted for the lowest price we could find for the quality that we wanted. For instance, we didn't really care for a wedding cake. However, we wanted to serve varied desserts at the event. And so we got Cakes and Cream to bring over a dessert buffet (apple crumble, cheese cake, ice cream, black forest and red velvet gateaux). Much nicer, in my opinion and then we got a cheaper "wedding cake", basically a 6 inch cake perched atop a cupcake tower.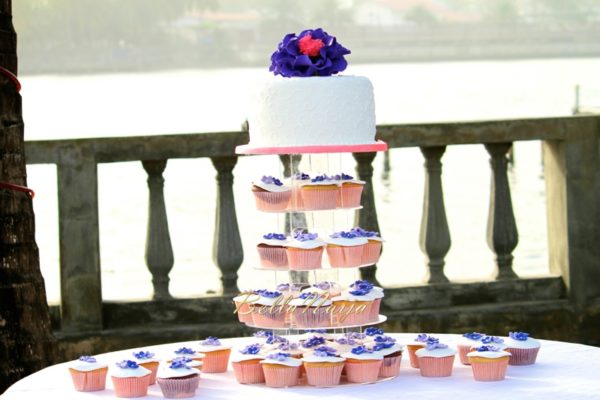 BNW: Any advice for others who want a 'different' wedding in Nigeria?
Ose: First, don't give up. It can be done. Second, don't offend your stakeholders (parents). We had a big traditional wedding to satisfy our parents and their friends so that we could have a smaller church event. Third, do your research well. An outdoor wedding would've been impossible in rainy season. Picking a waterfront location meant there was a gentle breeze and we didn't need artificial ventilation (fans). We had a late afternoon/evening event so that we wouldn't need canopies or tents to shield us from the sun. We ditched the idea of having fresh fruit on the tables to welcome our guests because we couldn't figure out how to keep flies away. Lastly, focus on what is important to you. Do you really want a bridal train? A bouquet? A wedding cake? A reception outfit? Do you really want to give your guests plastic trays? Do you want an emcee? Challenge everything and pick only the elements you really want.
For The Bride
BNW: How did your personal style inform your wedding style – e.g. your natural hair-do, the little bride and bridesmaids attire and hair, the style of your dress etc.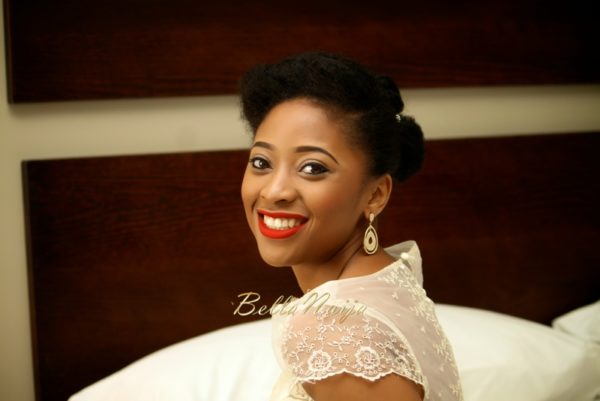 Ose: I sometimes imagine showing my granddaughter my wedding pictures and I ask myself, What would I like to show her? I wanted something vintage. Think Pride and Prejudice and Little Women. Old fashioned lace, an A-line dress, my hair swept back from my face. I really like my own hair so I had no qualms about using it. All my bridesmaids had natural hair but this was half-coincidence. The key criterion for the bridesmaid dresses was "wear again" potential. Plus, short dresses went well with our playful, informal do.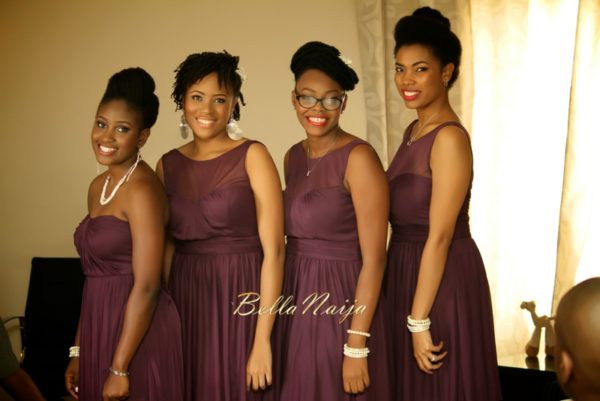 BNW: What were the highlights of your day?
Ose: The priest's sermon was one. It was so beautiful. By popular demand, I'll be putting the clip up on YouTube so people can enjoy it too. Saying my vows before my family was also special for me. A lot of my cousins flew into town just for the wedding; I felt so loved. Timaya's performance was a hit with our guests. They never 'esperredit' and it was great to feel that energy. And then finally getting to go home with my husband, knowing that we were now finally married. Nothing compared.
~ Photography: Konverge Media and Michael Johnson Photography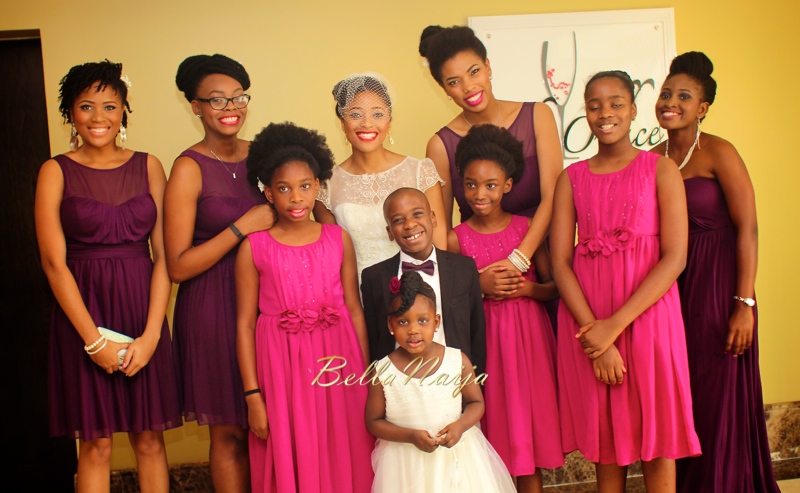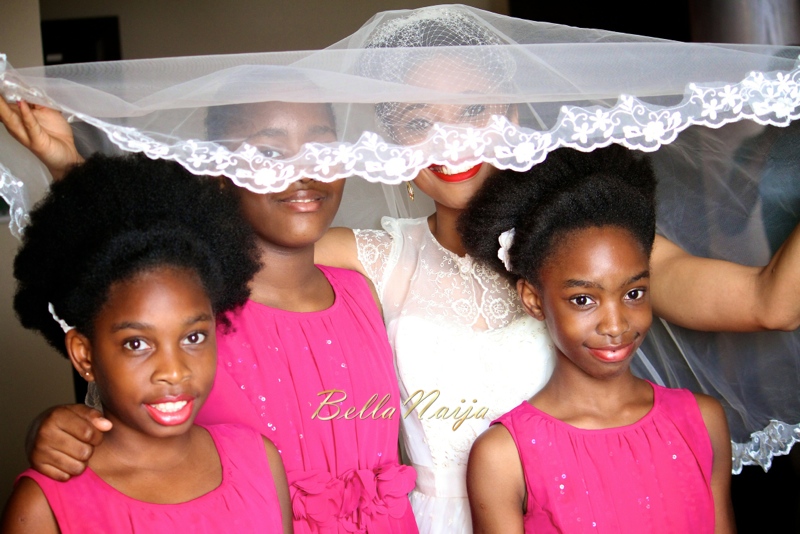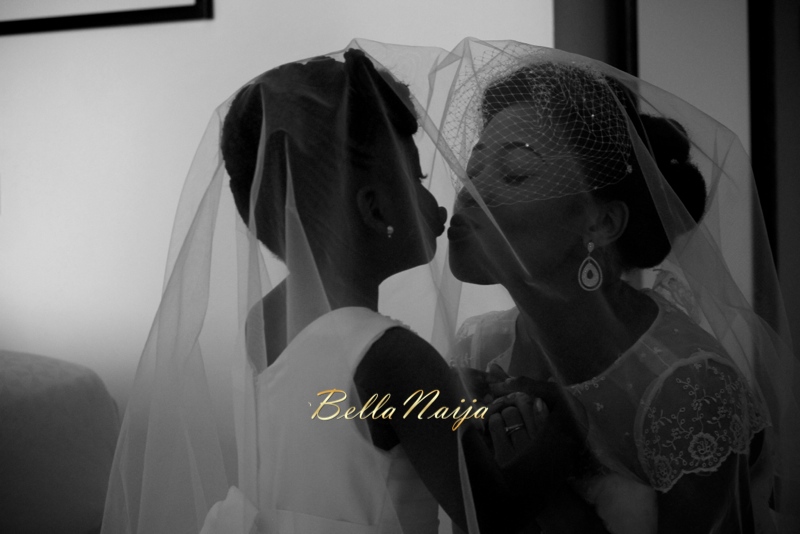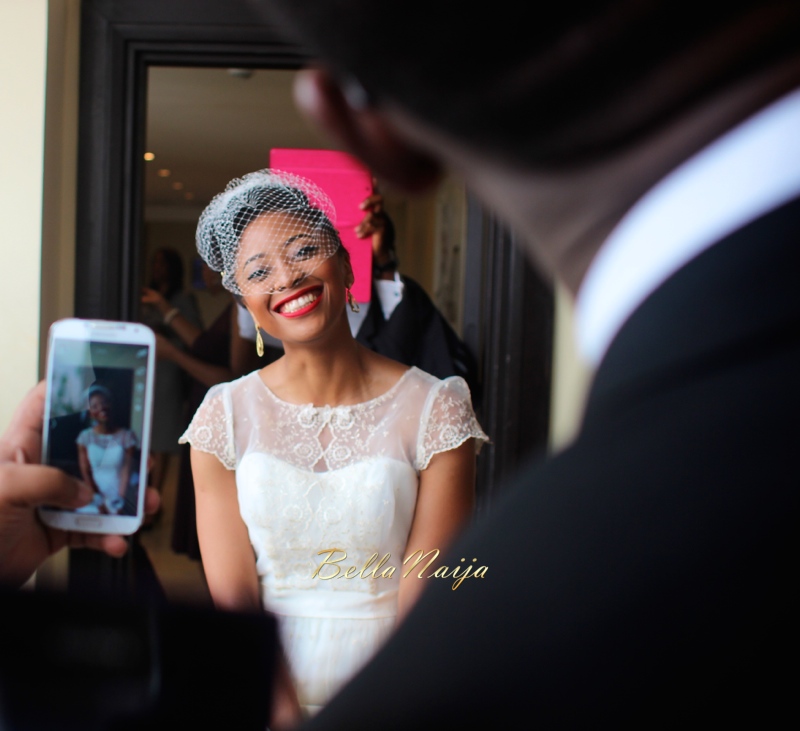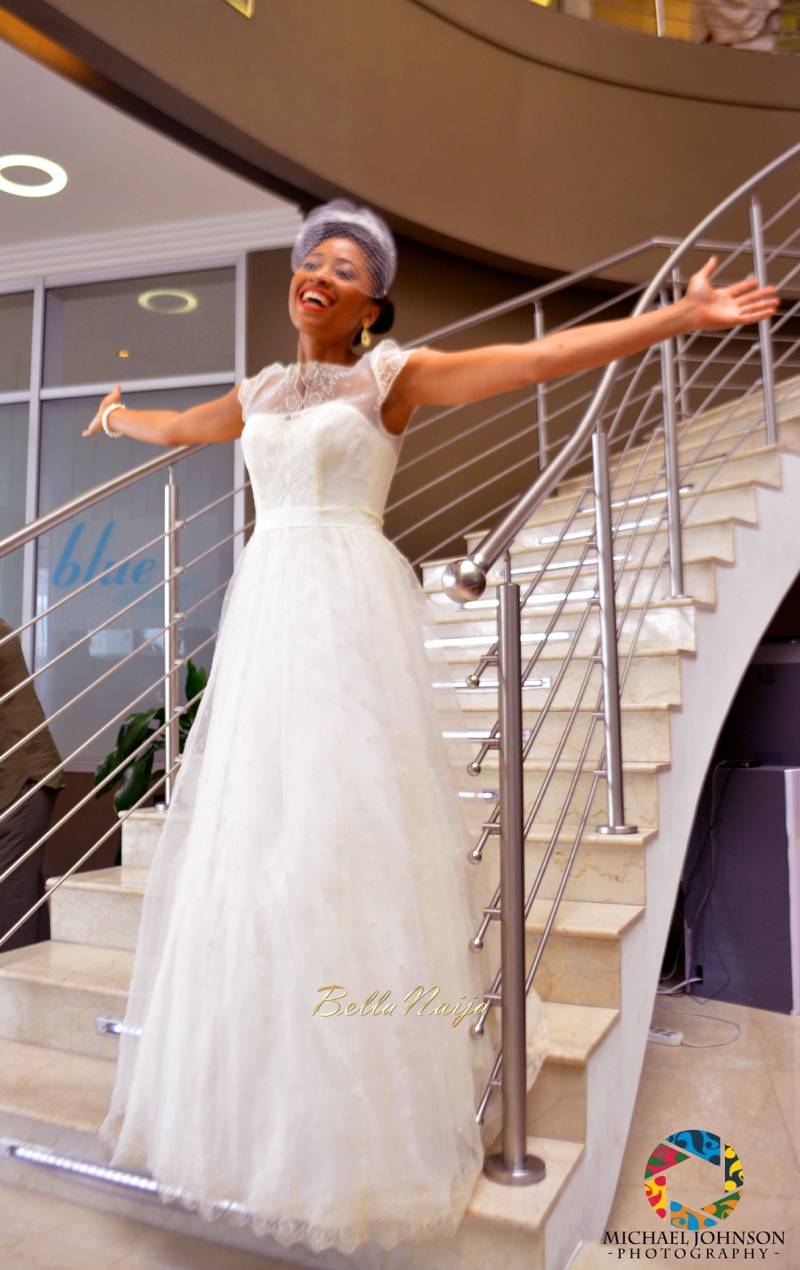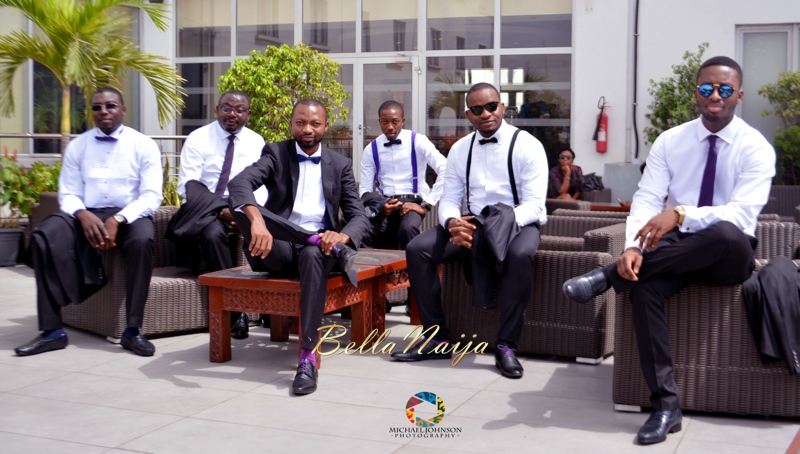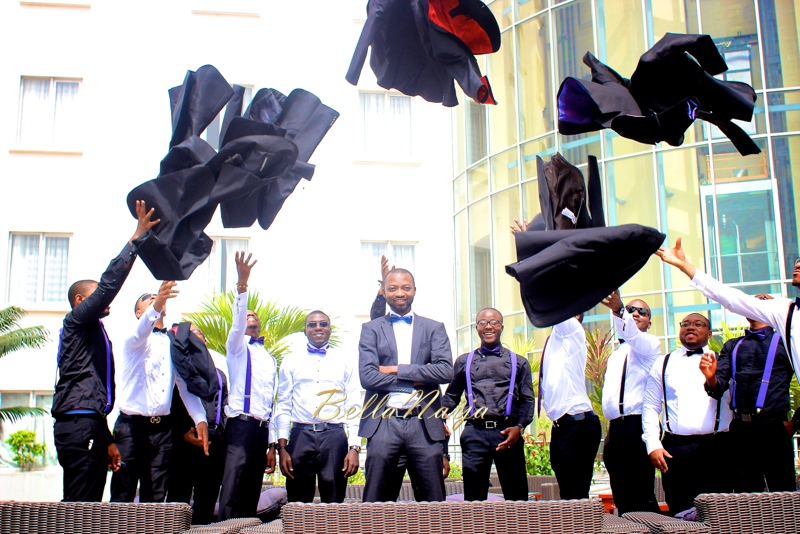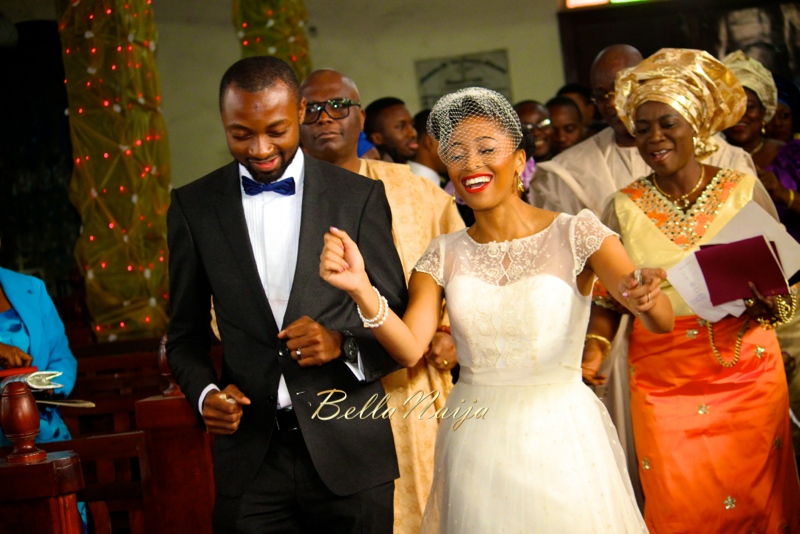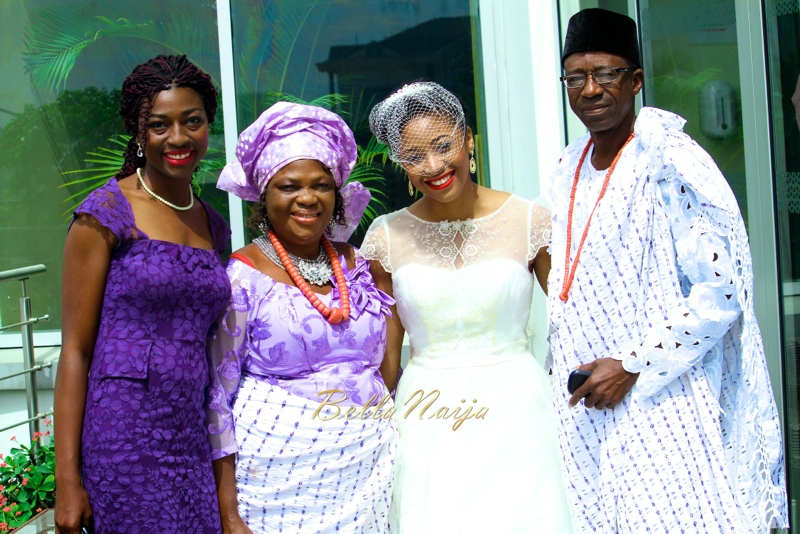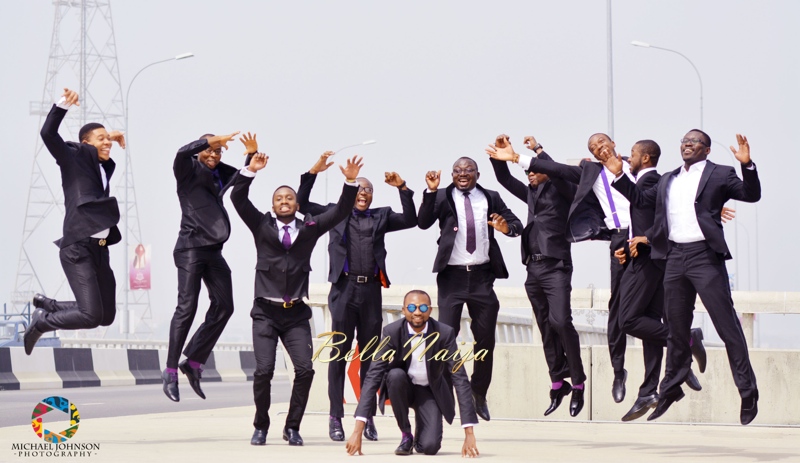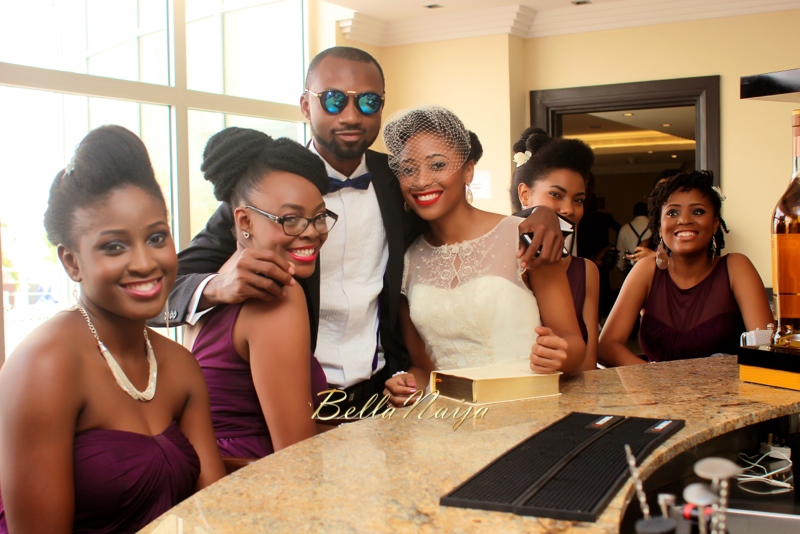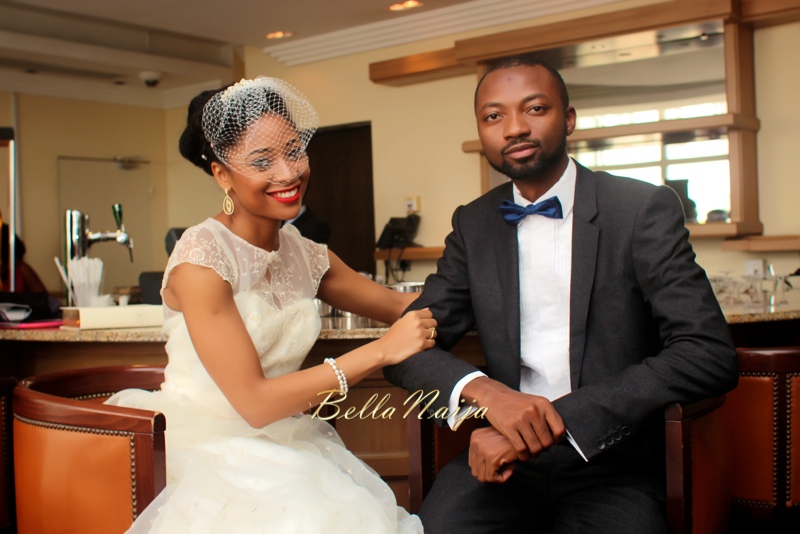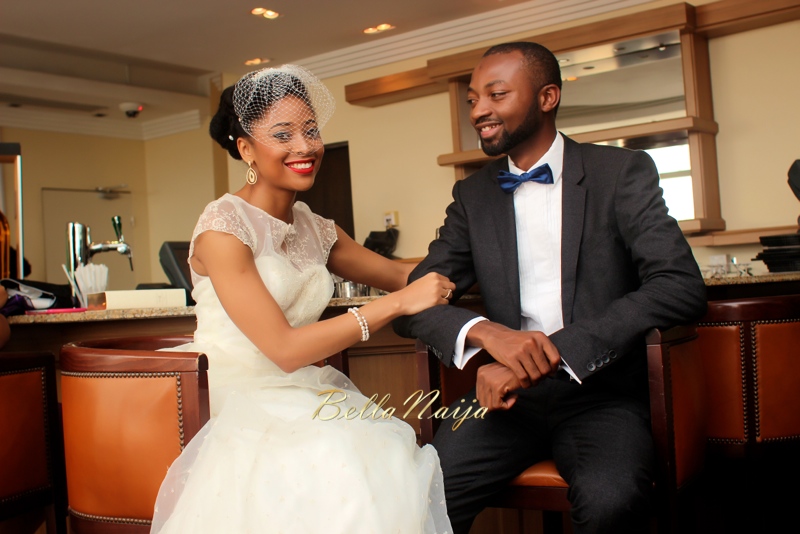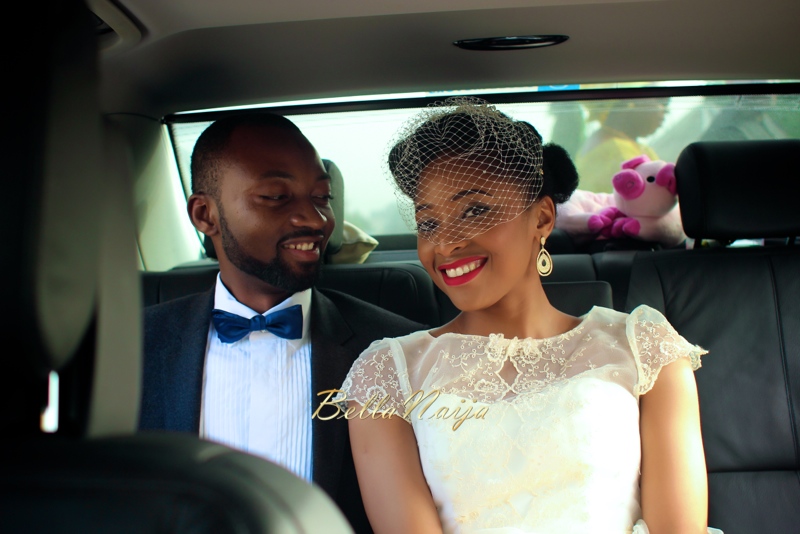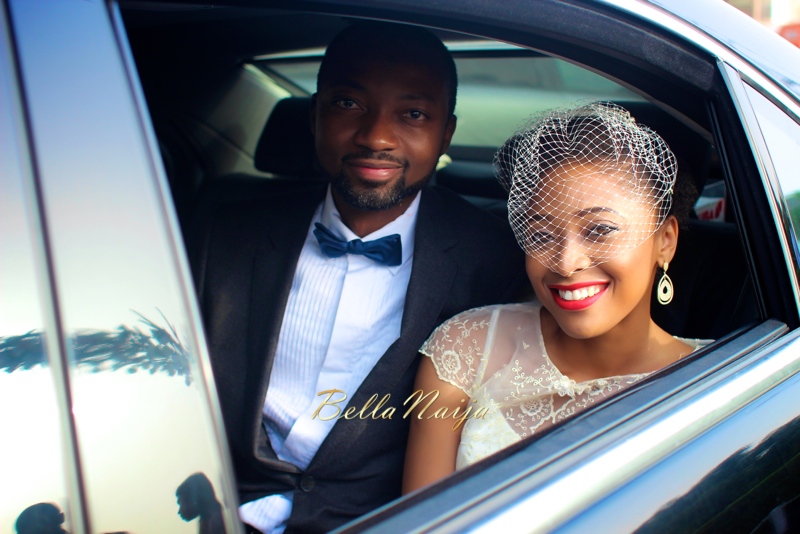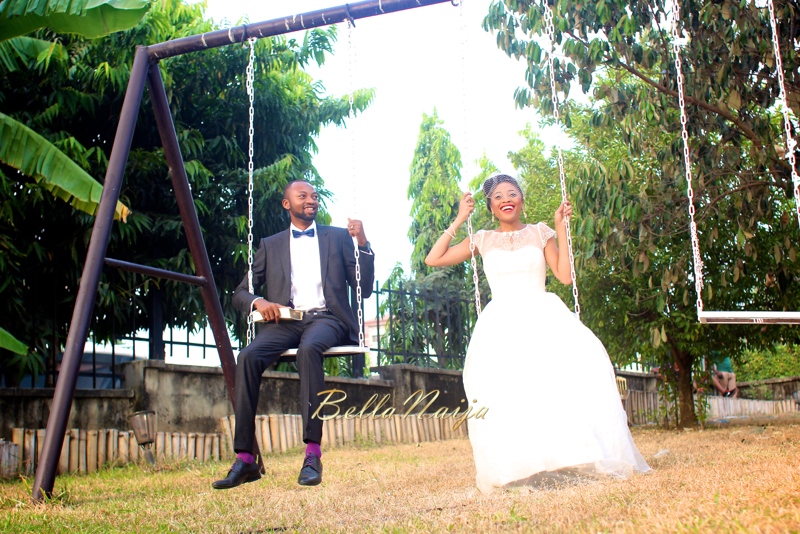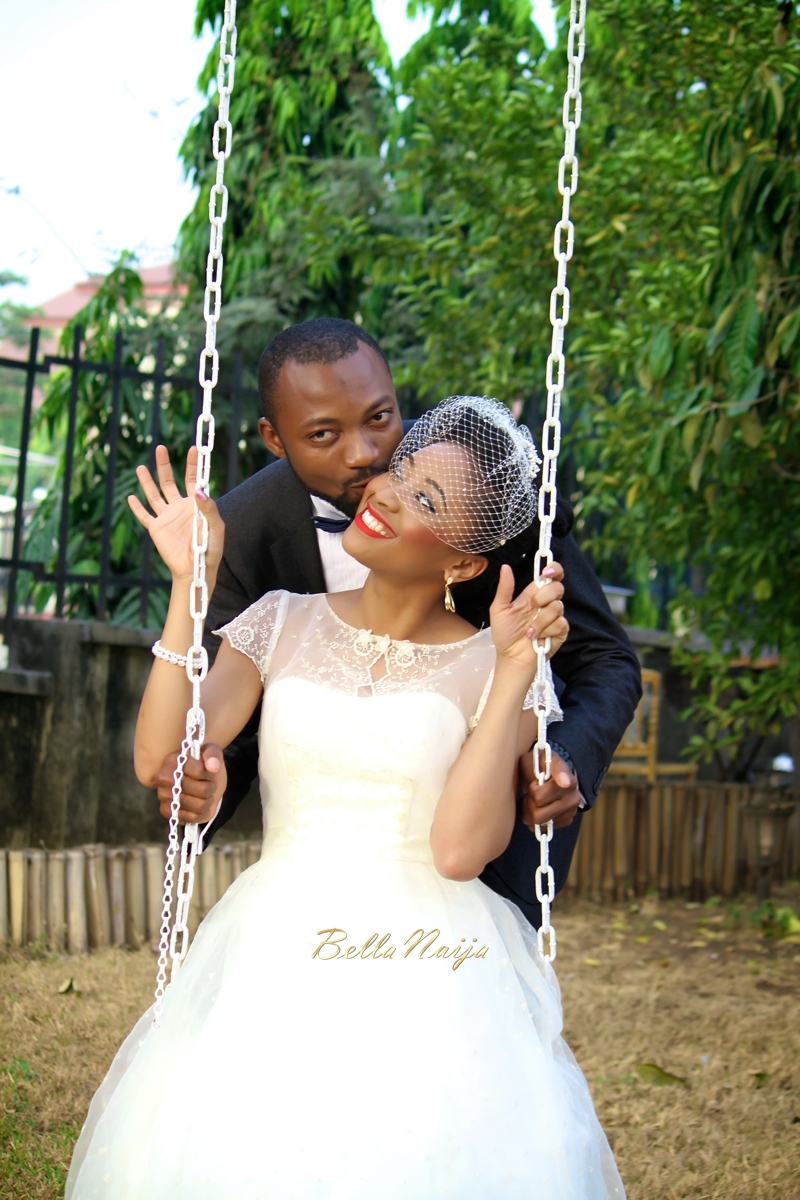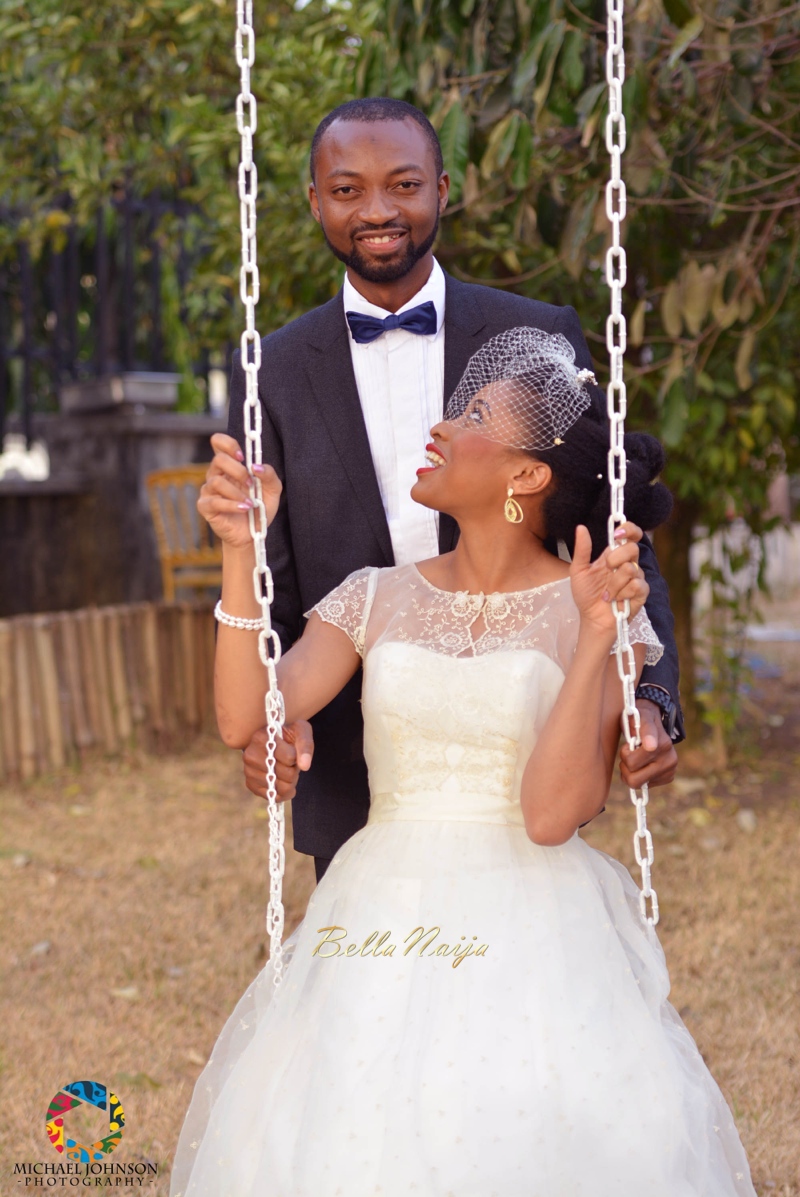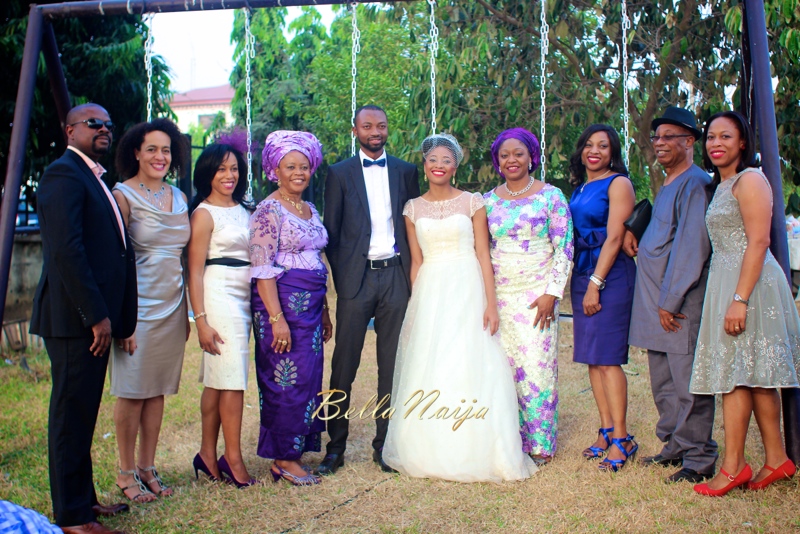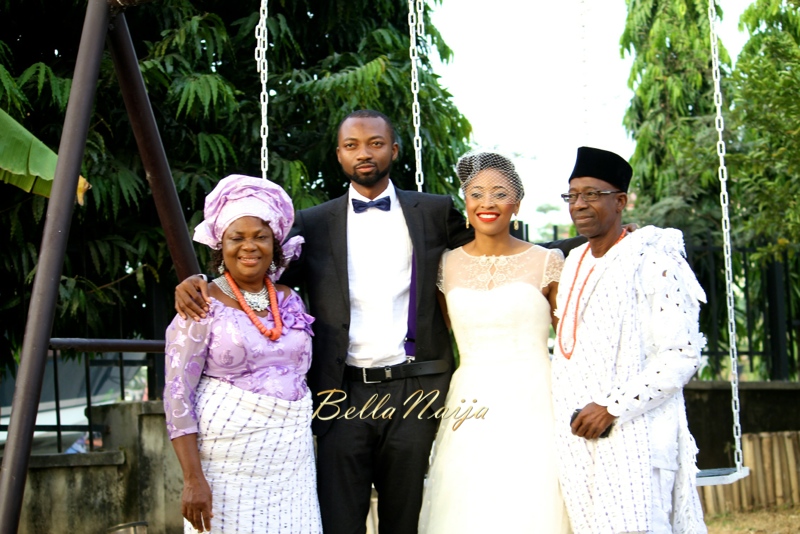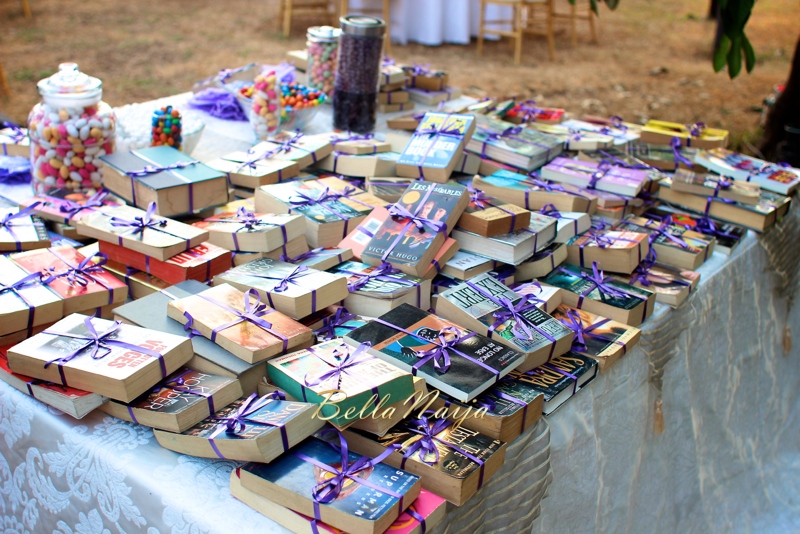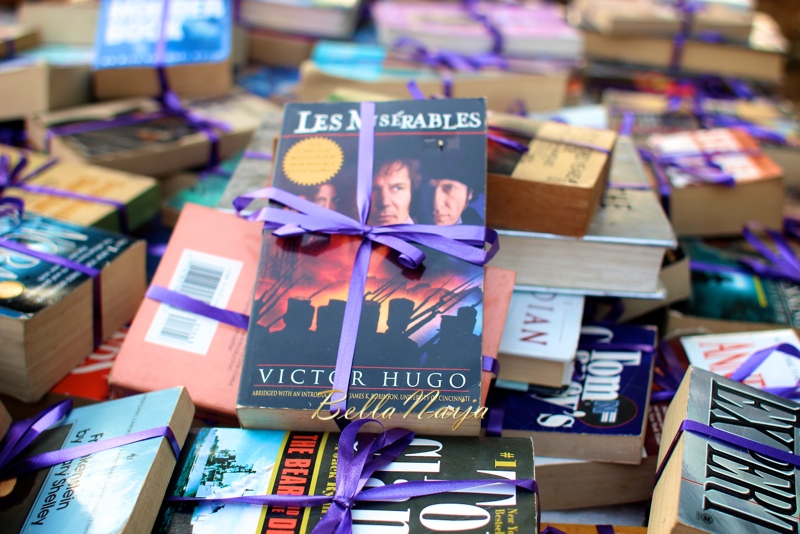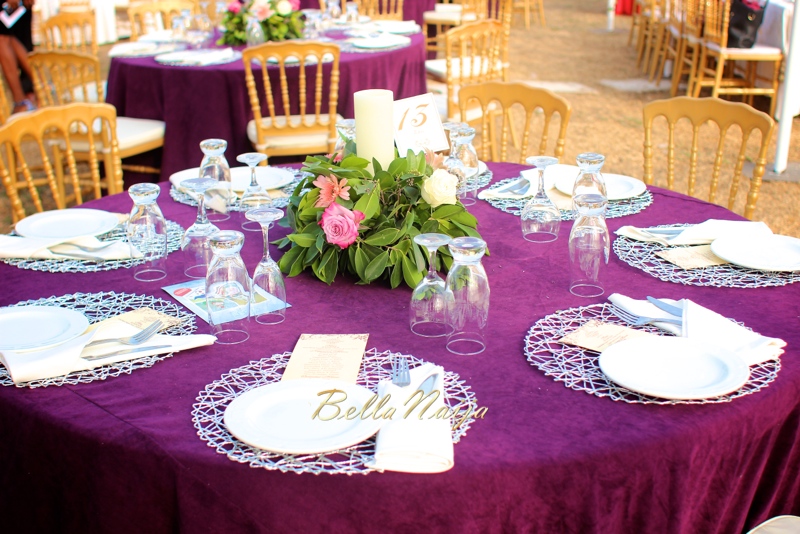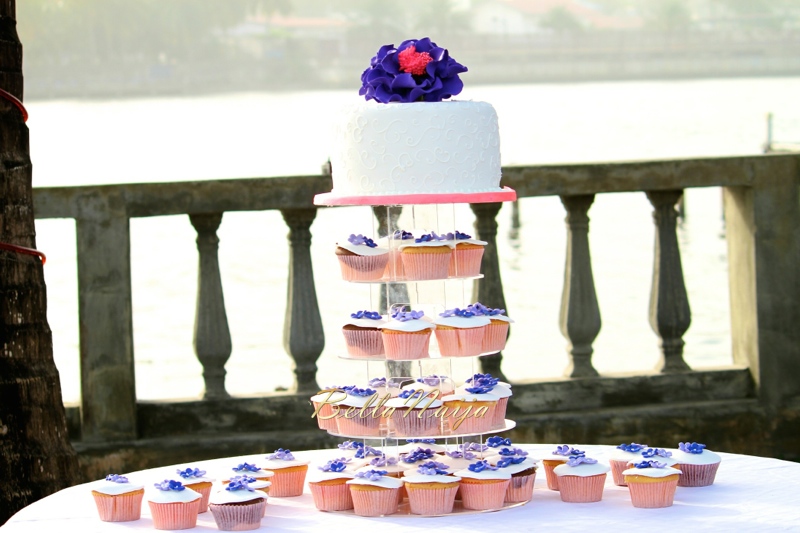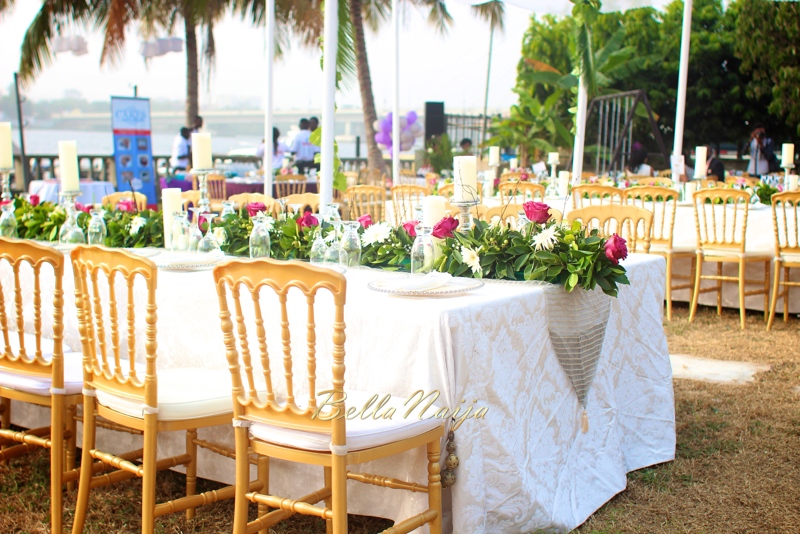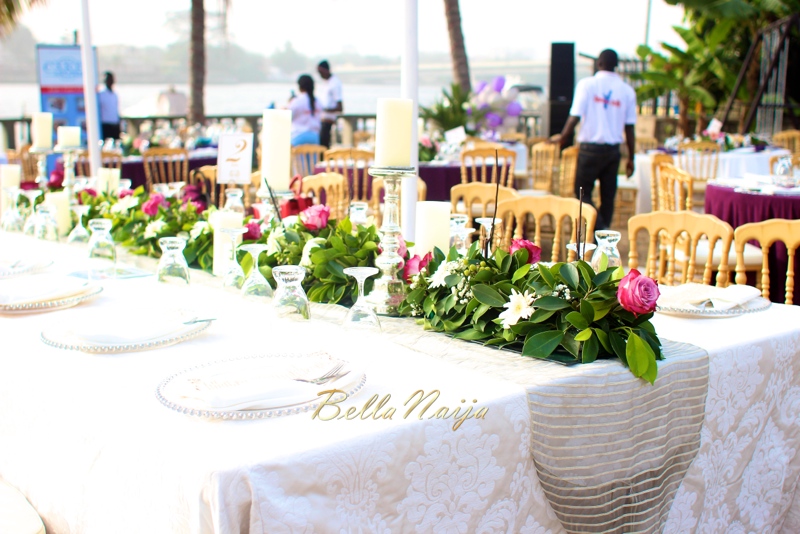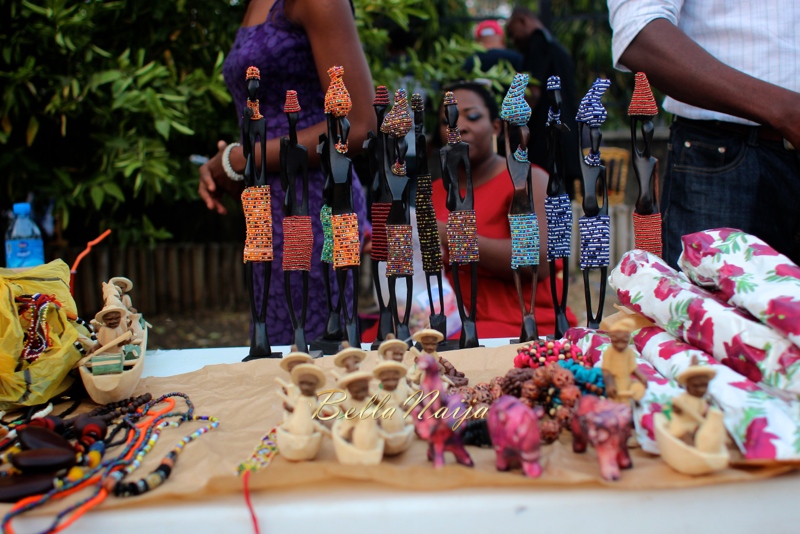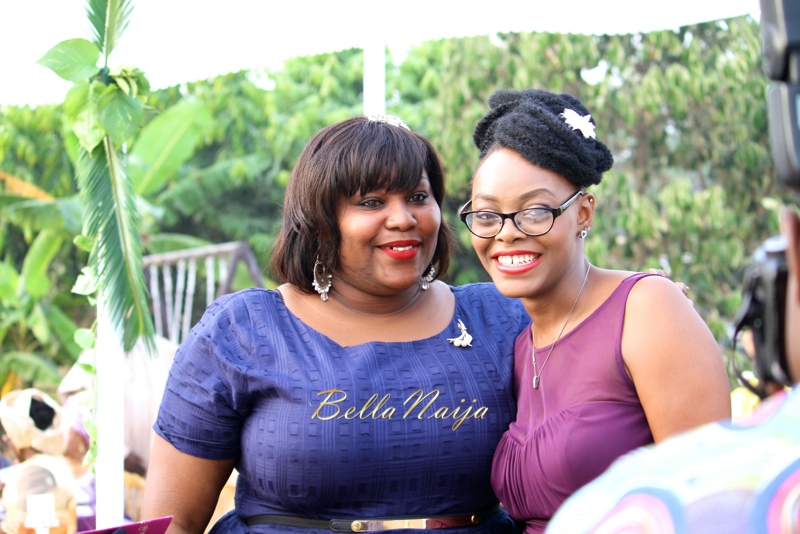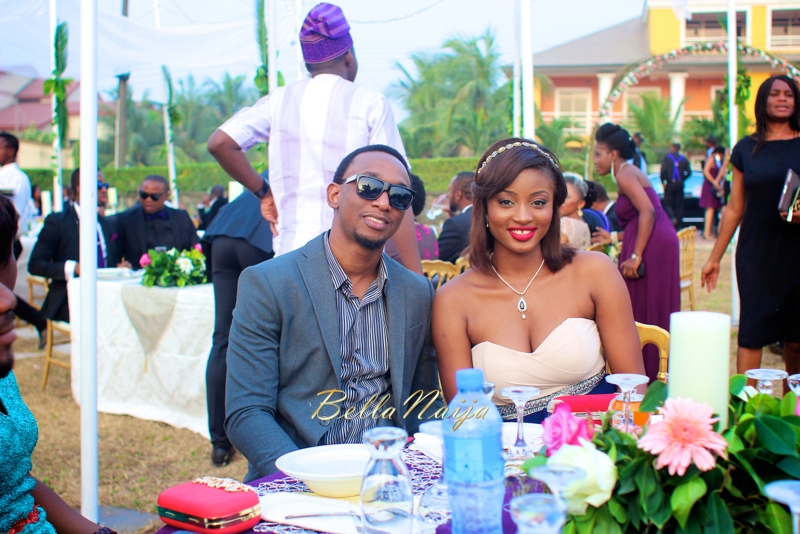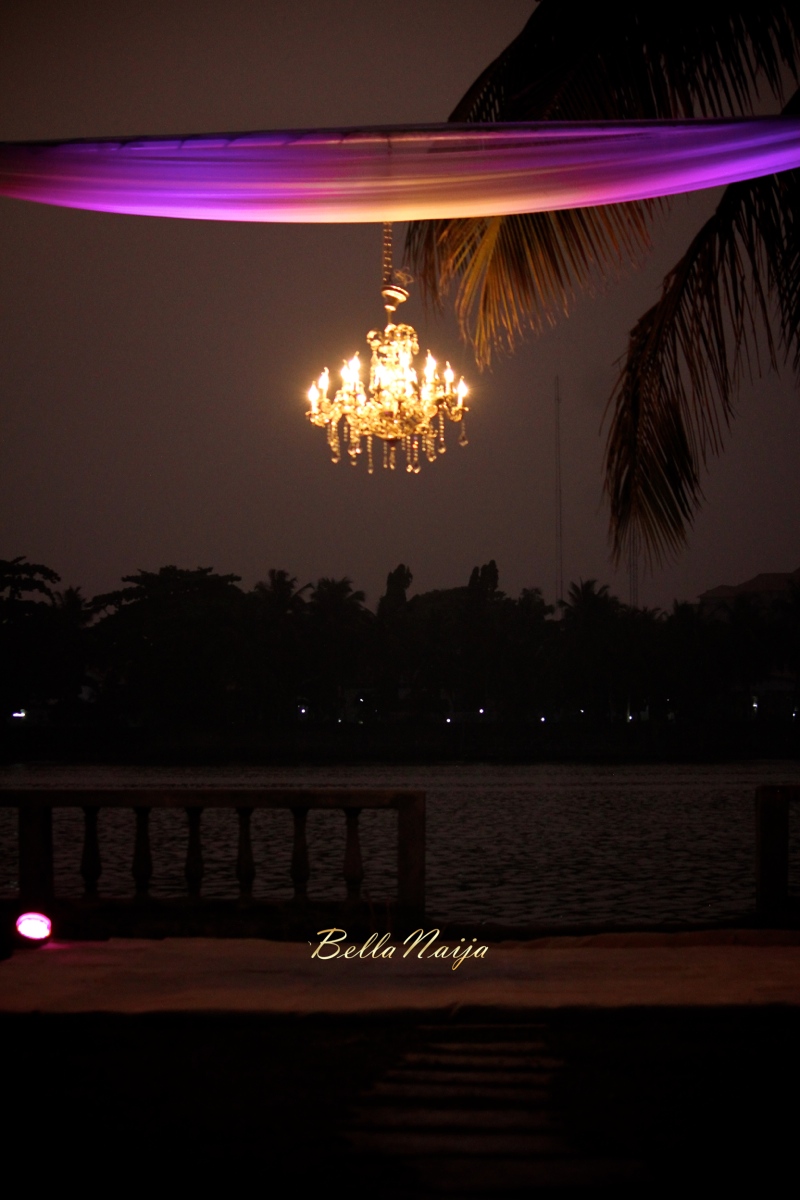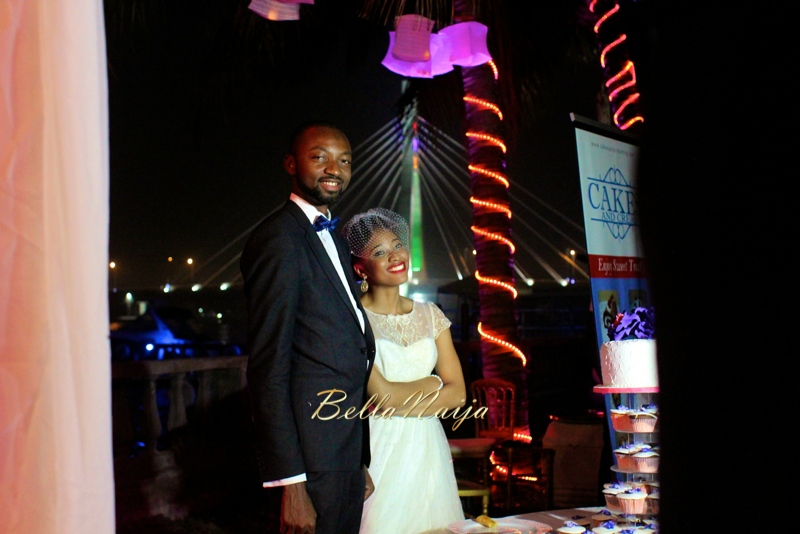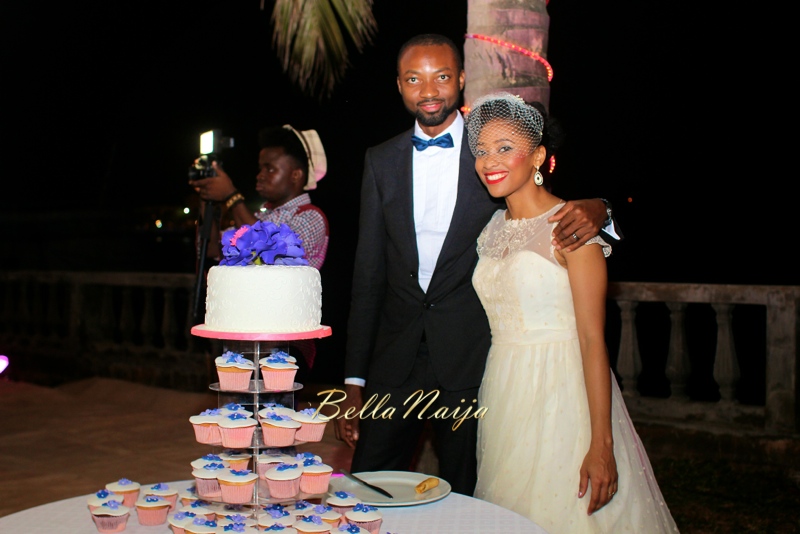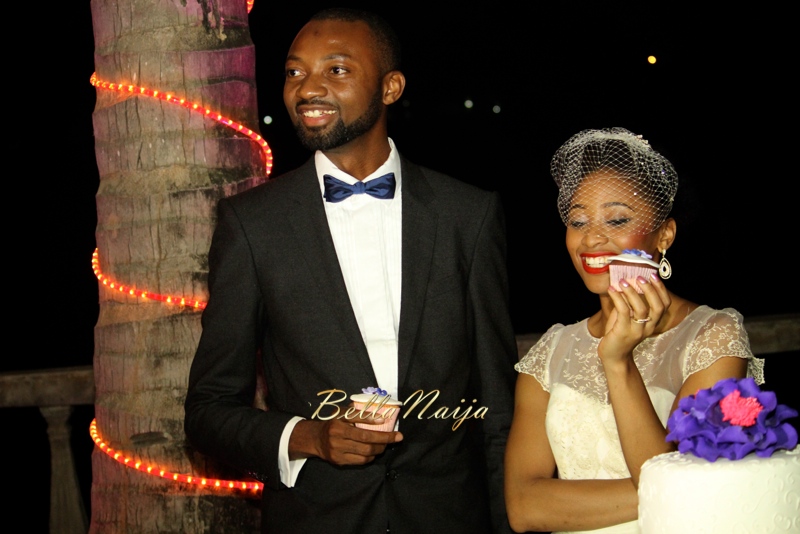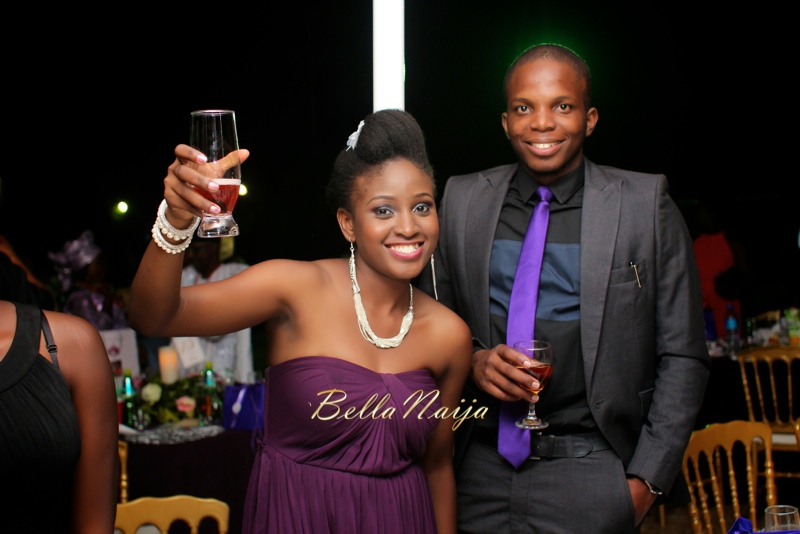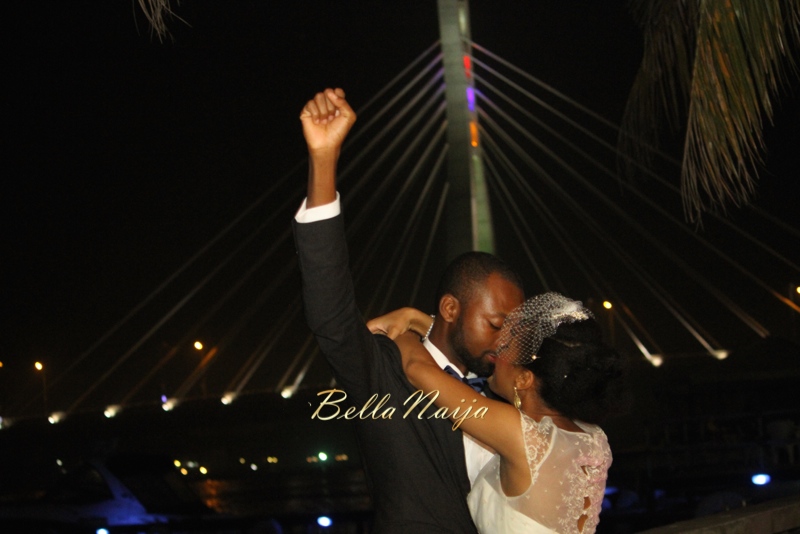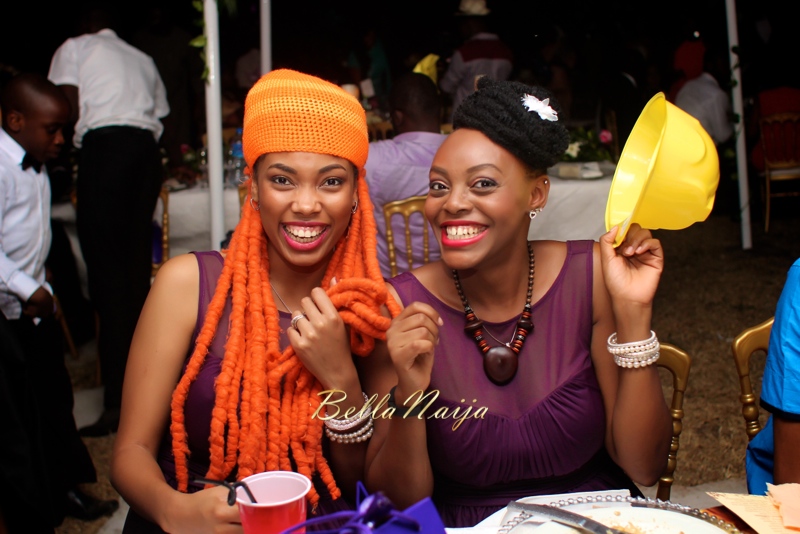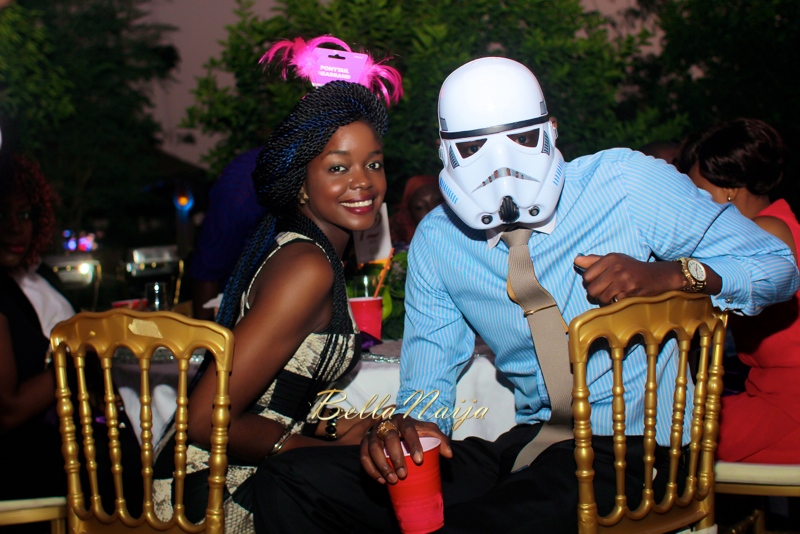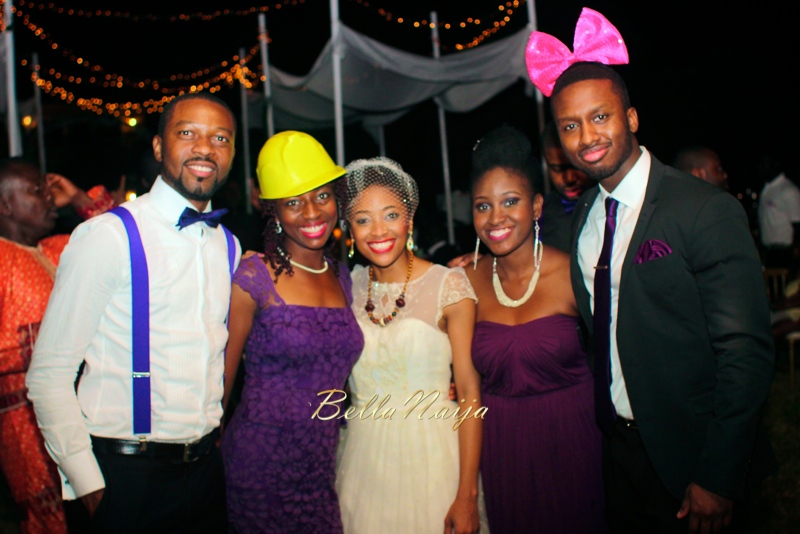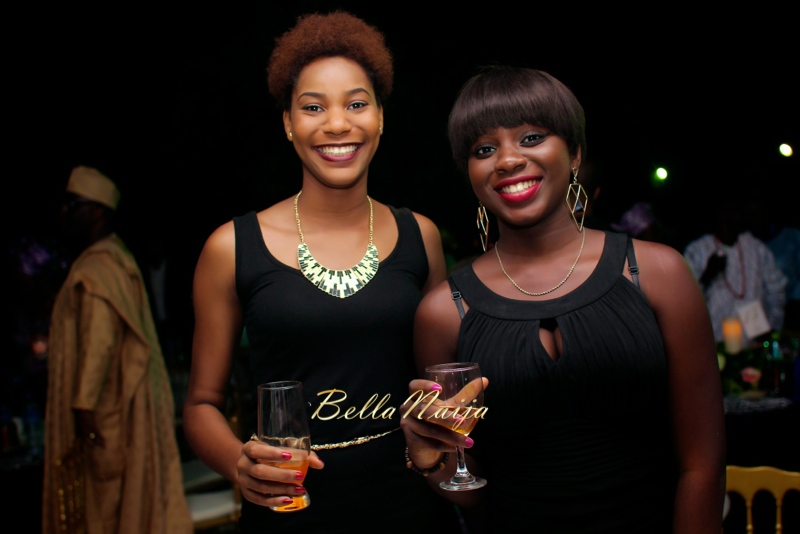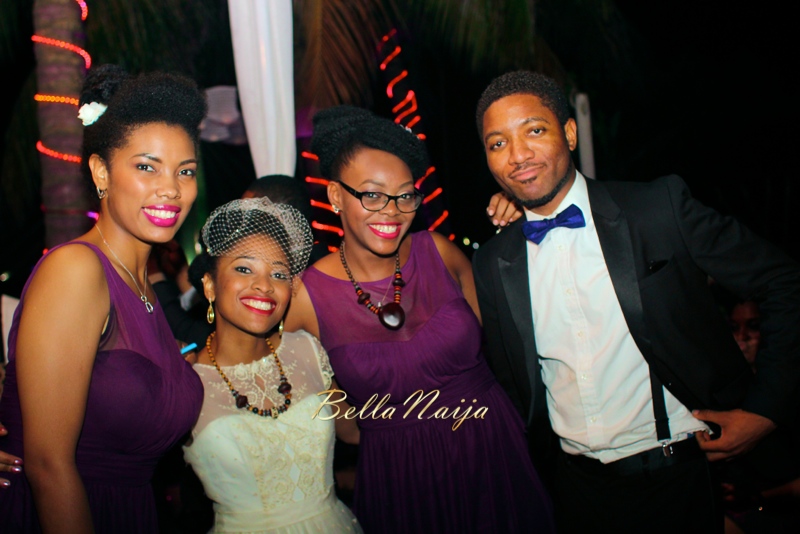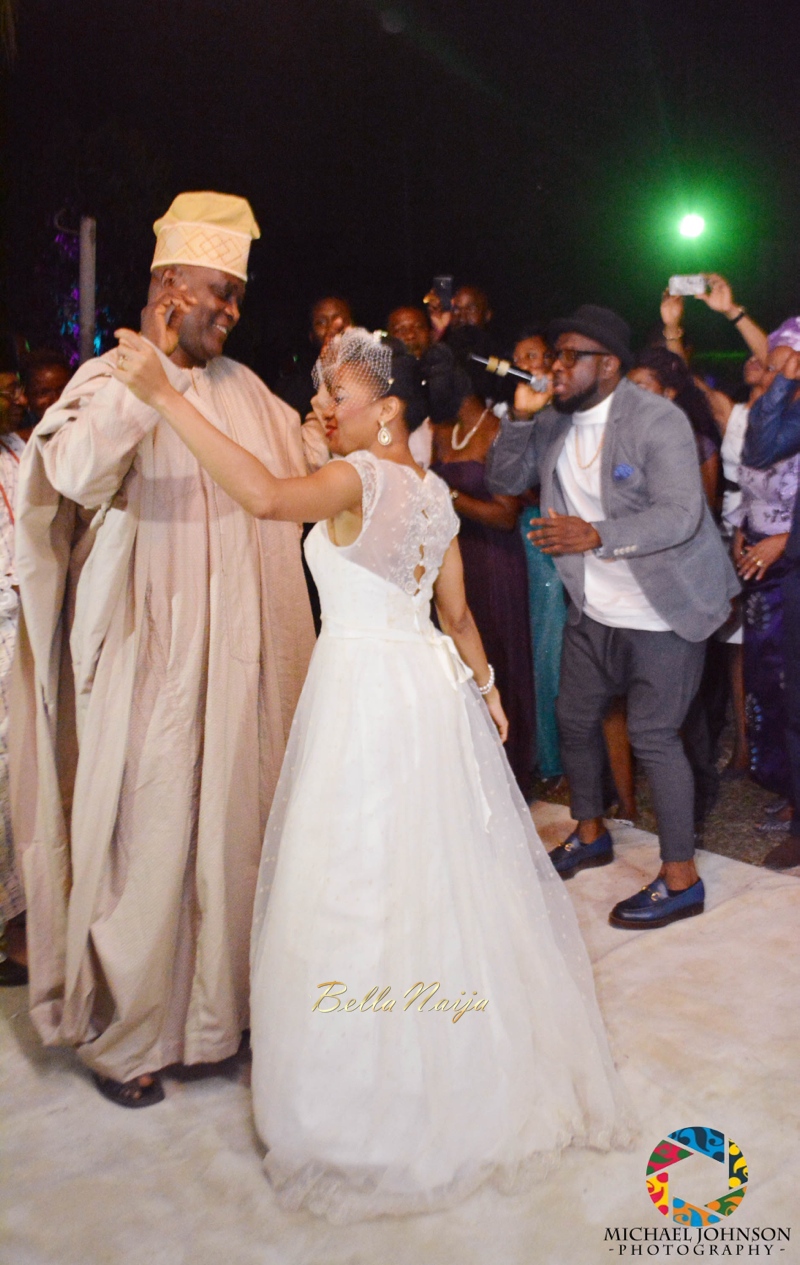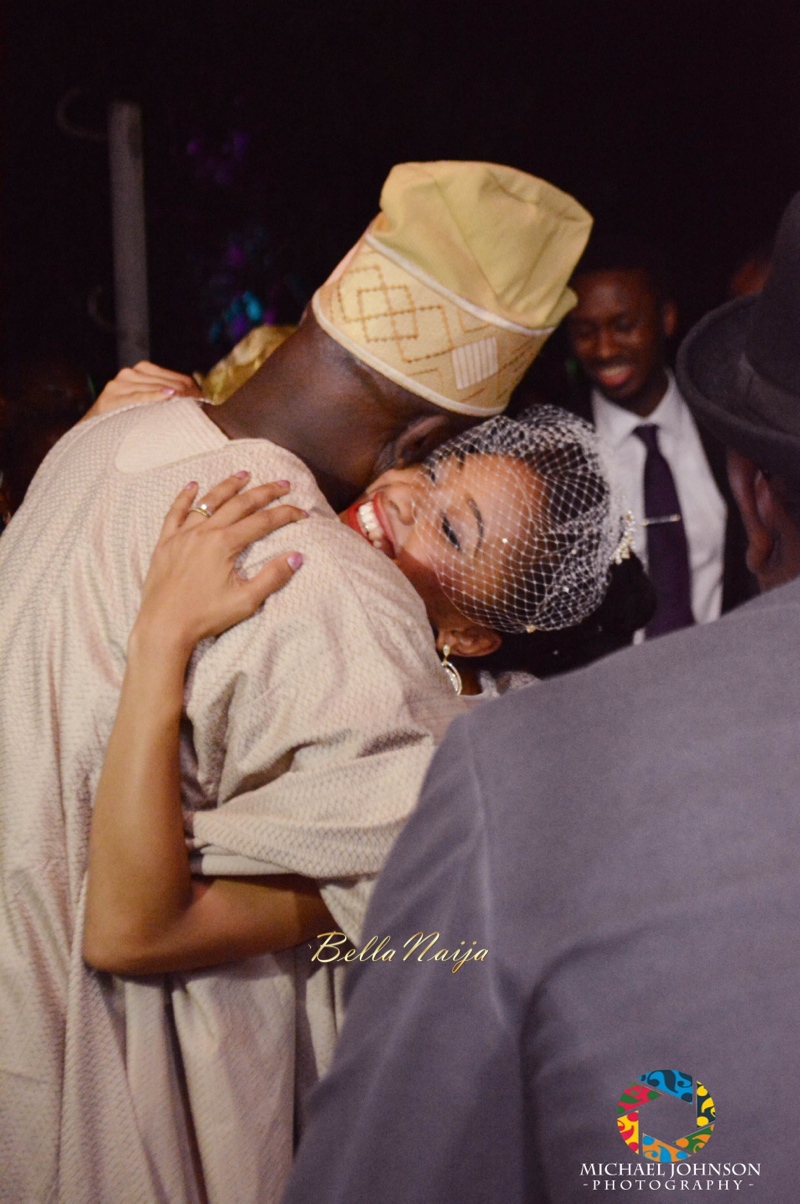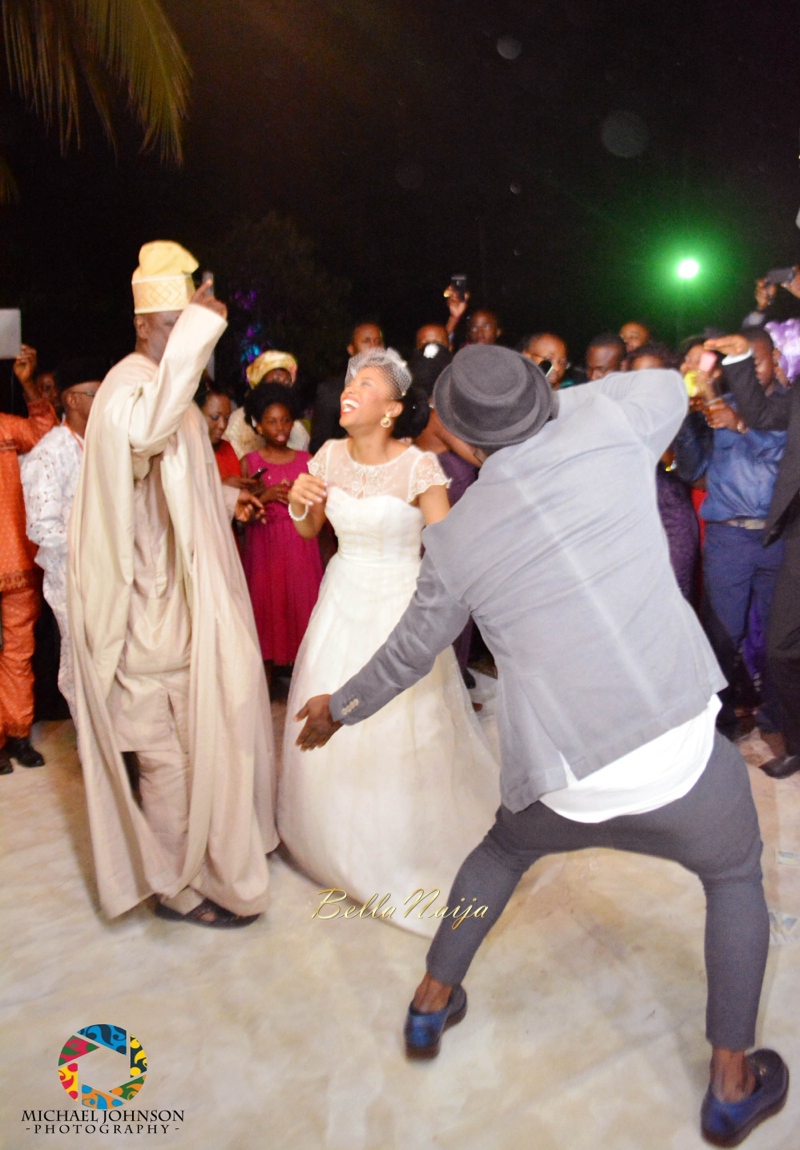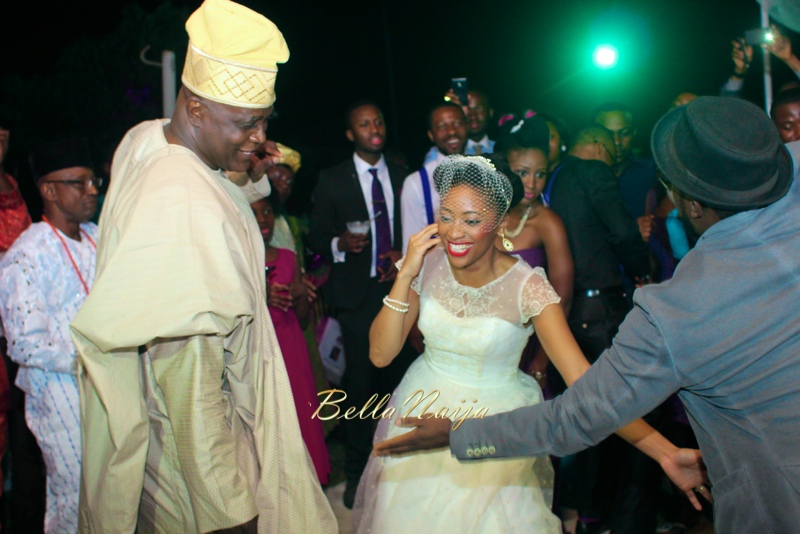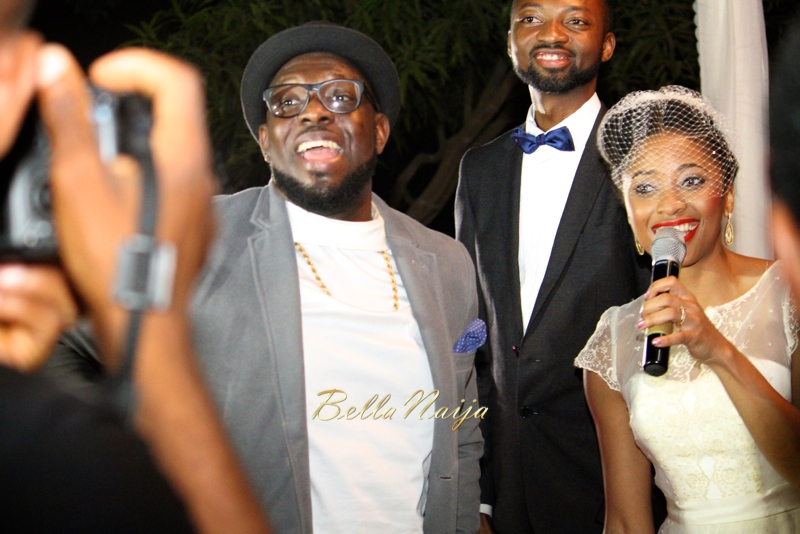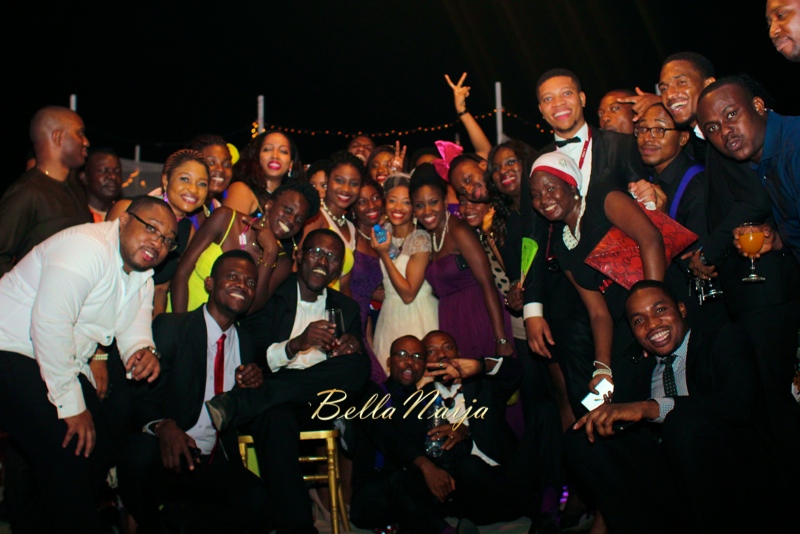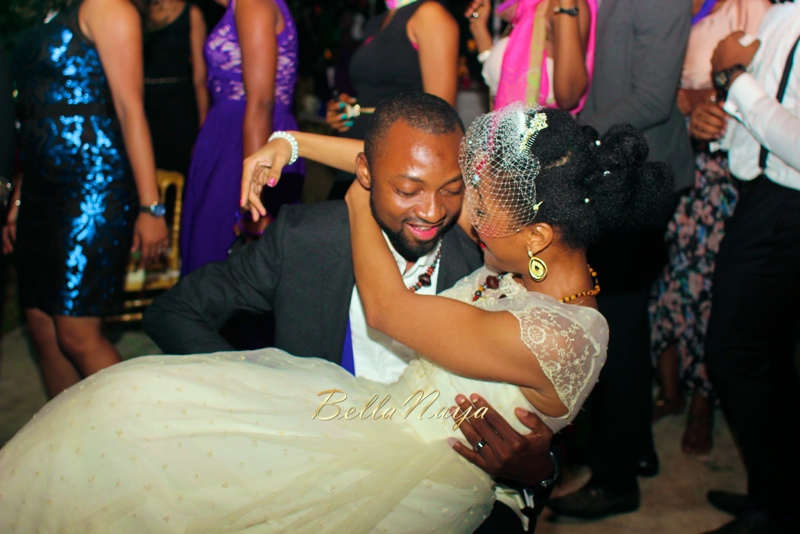 Photography: Konverge Media | photosturvs.com & Michael Johnson Photography
Vendors
Venue: "The Waterfront" owned by The Momoh Family. Rental permitted on the condition Timeless Creations Nigeria does the event decor.
Makeup: Beauty and the Beholder Makeovers | instagram.com/beautyandthebeholdermakeovers
Hair: Tunmise Natural Hair Salon | tunmisenaturalhaircare.com
Decor: Timeless Creations Nigeria