That's right, Mercy Johnson's latest movie, Thy Will Be Done, directed by Obi Emelonye of Last Flight to Abuja fame, will have its world premiere at the amazing 500-seat BFI IMAX in London on Thursday 26th February. This is the very first time an independent movie has premiered at the prestigious home of cinema in London, let alone a Nollywood movie! This event is truly history in the making and shows how far Nollywood has come on the world stage.
On Thursday 26th February, Mercy Johnson will be in attendance alongside her co-star Mary Njoku and the beautiful and talented actresses will be gracing the red carpet with other stars on London's South Bank before the show starts.
Produced by Rok Studios and directed by Obi Emelonye, the organisers are promising a fantastic night of celeb-spotting to celebrate the first ever showing of Thy Will Be Done. Nollywood is taking over London. Tickets are selling fast but you can buy yours here for the big night – we suggest Bella Naija fans get in there fast so as not to be disappointed.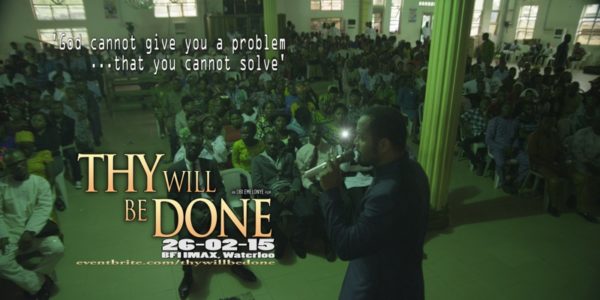 Thy Will Be Done is the story of Pius (Ramsey Nouah), a happily married pastor in charge of a large church in Lagos, Nigeria. But when his first wife (Mary Njoku) that he buried 7 years ago suddenly shows up, his world is thrown into turmoil. His present wife (Mercy Johnson-Okojie) tries to fight her corner but Pius has a choice to make…between his calling and his wives; between old sins and new loyalties; between taking firm action and surrendering to God's will. Weakened by guilt and overwhelmed by sensational revelations, nothing would have prepared Pius for how rapidly things would descend into violent chaos…for hell hath no fury like a woman scorned.
It's sure to be the premiere of the year and we will be sharing all the pics after the event. Make sure you get your tickets now!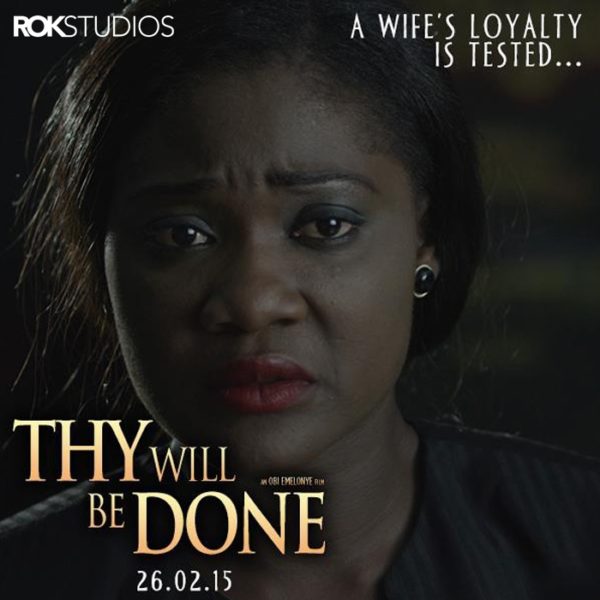 When: Thursday 26th February 2015
Red Carpet starts at 5.30pm
TWBD Screening starts at 7pm
Where: BFI IMAX, 1 Charlie Chaplin Walk, London SE1 8XR
You Can Get Tickets Now! http://www.eventbrite.co.uk/e/thy-will-be-done-exclusive-world-premiere-bfi-imax-waterloo-london-tickets-15043243747
@RokStudios | @iROKOtv | #TWBD
_____________________________________________________________________________
Advertorial – Sponsored Content