Hello Tripicanites!
It's time for the 2nd edition of Tripican's Top 20 Most Anticipated Movies of 2015! We kicked off a few days ago with Part 1 which had loads of thrilling movies we are looking forward to this year. (click here if you missed it).
Check out the continued list and be sure to let us know which movies you are excited about.
13. "I" Chiyaan Vikram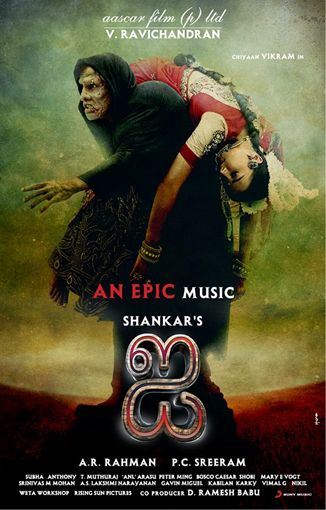 This is one of the biggest, baddest and most expensive Bollywood movie produced in 2014 is also the highest grossing Bollywood movie till date. Enjoy this high octane romantic thriller directed by Shankar and starring the British actress, Amy Jackson.
Watch the "I" Chiyaan Vikram Trailer

The film picks up where the series left off, chronicling the continuing career of movie star Vincent Chase and his entourage of friends. Ari bankrolls Vince's directorial debut with a $100 million budget which goes $15 million over. He does this by securing financing from a Texas billionaire Larsen McCredle and his son Travis. Vince continues his carefree lifestyle saying if the film fails they can just move back to Queens. Now with his own studio Ari deals with the problems of being a start-up movie producer in his own ill-tempered way.
In Cinemas: Friday 12th June 2015
Watch the Entourage Trailer below

The Directors of Matrix are at it again and this might be a true classic. Jupiter Jones (Mila Kunis) was born under signs that predicted future greatness, but her reality as a woman consists of cleaning other people's houses and endless bad breaks. Caine (Channing Tatum), a genetically engineered hunter, arrives on Earth to locate her, making Jupiter finally aware of the great destiny that awaits her; Jupiter's genetic signature marks her as the next in line for an extraordinary inheritance that could alter the balance of the cosmos.
In Cinemas: Friday 6th February 2015
Watch the Jupiter Ascending Trailer

10. Kingsman: The Secret Service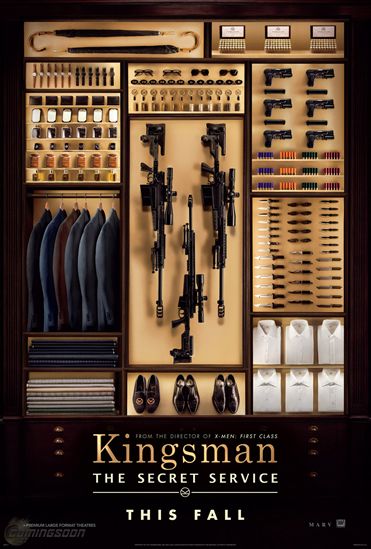 If you love James Bond, Samuel L. Jackson and action movies, you are so going to love this one. Based upon the acclaimed comic book and directed by Matthew Vaughn (Kick Ass, X-Men First Class), Kingsman: The Secret Service tells the story of a super-secret spy organization that recruits an unrefined but promising street kid into the agency's ultra-competitive training program just as a global threat emerges from a twisted tech genius.
In Cinemas: Friday 13th February 2015
Watch the Kingsman: The Secret Service Trailer

Fantastic Four is hyped up right now; the exciting trailer has so far generated 40 million views in 1 week. Produced by the makers of X-Men: Days of Future Past and directed by Josh Trank (Chronicle), we are really excited about the retelling of Marvel's famous quartet. Best of all, it features breakthrough and high acclaimed actor, Michael B Jordan as the Human Torch.
In Cinemas: Friday 7th August 2015
Watch the Fantastic Four Trailer

8. Dazzling Mirage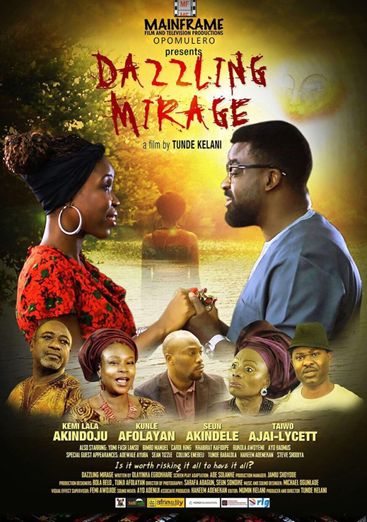 This is a must-see Nollywood movie. Ace filmmaker, Tunde Kelani brings a hero out of a Sickle Cell Anaemia sufferer in his latest film, Dazzling Mirage coming to cinemas in February.
Dazzling Mirage, adapted from Yinka Egbokhare's novel with same title, written by Ade Solanke, parades a robust cast including lead actor, Kunle Afolayan and actress, Lala Akindoju, who as a sickle cell sufferer overcomes social stigma, prejudice and builds her own self- esteem to achieve success in her career, marriage and motherhood
In Cinemas: Friday 20th February 2015
Watch the Dazzling Mirage Trailer

Don't forget that you can get a chance to WIN a couples ticket if you guess the #movie!
For more information as to release dates, visit www.tripican.com and sign up for our weekly newsletter! You do not want to miss out!