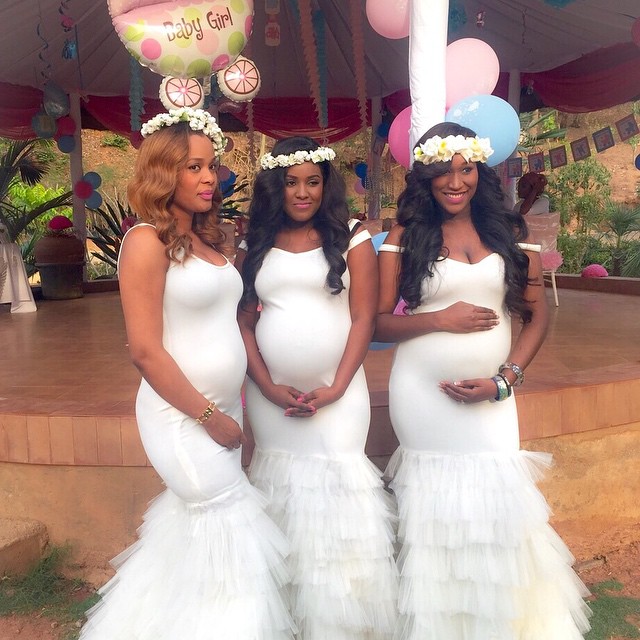 It's always great to see happy news spread like wild fire!
Three friends in the nation's capital – BN bride Anwuri Ichoku @wuris_cee (click here for her wedding!), her maid of honour @ciccinomio, and @lilmisshera had a joint baby shower for their bundles of joy.
The first-time mothers-to-be, expecting 2 boys and 1 girl, and their guests all wore flower crowns.
Their dresses were by Style Temple and the party was planned by Alfa Showers.
Photo Credit: Instagram.com