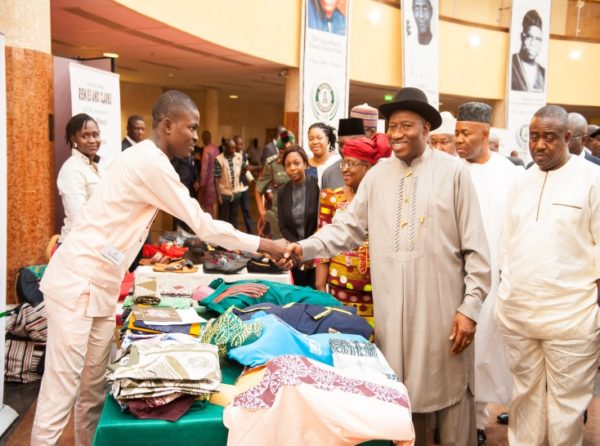 The Youth Enterprise with Innovation in Nigeria (YouWiN!) programme is a product of President Goodluck Jonathan's commitment to creating jobs by harnessing the power of the country's large and growing youth population to grow the economy.
YouWiN! is an initiative of the Federal Government to create jobs by encouraging the Nigerian youth to employ others through innovation and enterprise. Launched by President Goodluck Jonathan in October 2011, YouWiN!, now in its 4th edition is an annual business plan competition which culminates in the selection of 1,500 award winners (1200 in the 1st and 2nd editions) spread across the country to receive grants to either start new businesses or grow existing ones. In addition to financial support, the programme provides entrepreneurship training, business mentoring and monitoring.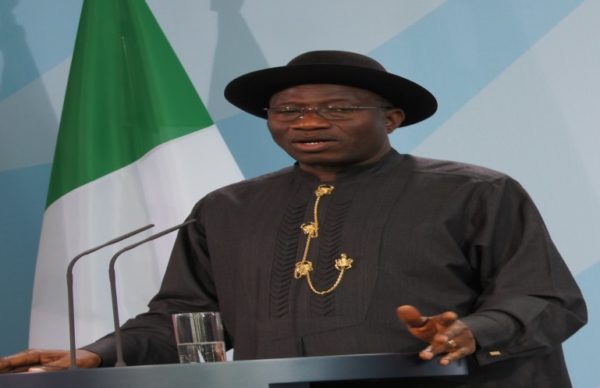 The YouWiN! Programme is being implemented by the Federal Ministry of Finance headed by Dr Ngozi Okonjo-Iweala with support from the Federal Ministries for Communication Technology, Women Affairs and Youth Development. In addition, the programme also partners with the World Bank, the UK Department for International Development and Nigeria's organized private sector.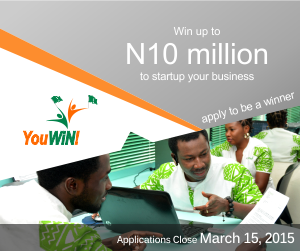 The 4th edition of the program tagged 'YouWiN! 4' was launched on 17 November,2014 with the application window open for prospective beneficiaries to submit their concept notes through the YouWiN! program website- www.youwin.org.ng. The programme is open to Nigerian citizens aged 18-45 years with promising new business ideas or expansion plans for an existing business, which primarily should result in the creation of jobs. The application window for the 4th edition (YouWiN!4) is open until Sunday, 15 March 2015.
Testimonial:
Bimlack Jimon– CEO Delight Oil, Taraba State Sector: Agriculture,YouWIN! 1 Awardee
"Farming on a commercial scale was really a mirage for me, it was something I could only dream about.
One of the difficulties I faced was the lack of funds to make my dreams come true, however YouWIN! has changed my perspective of doing business as a result of the funding, monitoring and mentoring. I am now developing over 100 hectares of oil palm plantation and have installed a 20-ton vegetable oil processing plant with 18 permanent staff on the job. YouWIN! has really shaped my business as an agro-entrepreneur. Today I can say with certainty that the mirage and dreams I had before YouWiN! have now become reality. The YouWiN programme has helped me create employment, generate wealth and contribute to the GDP of this great country – Nigeria".
_________________________________________________________________________________________
Advertorial– Sponsored Content