According to several reports on social media, the ASCON petrol station in Lekki is on fire.
Here are the photos circulating online:
Here are some recent tweets on the incident: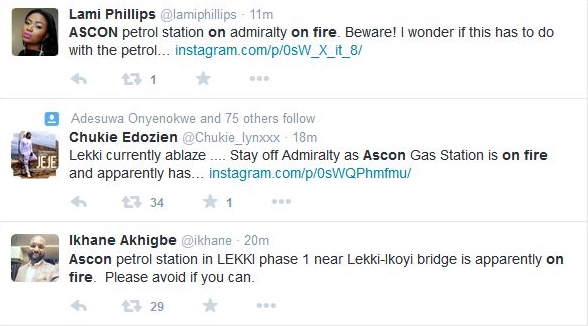 We will bring you additional updates as soon as they become available.
Update:
Pulse.ng reports that the fire occurred when a tanker loaded with petrol exploded at the ASCON station.
***
Are you in the area? Share your accounts with us.
Photo Credit: Instagram/Twitter
Video Credit: Pulse.ng/Youtube