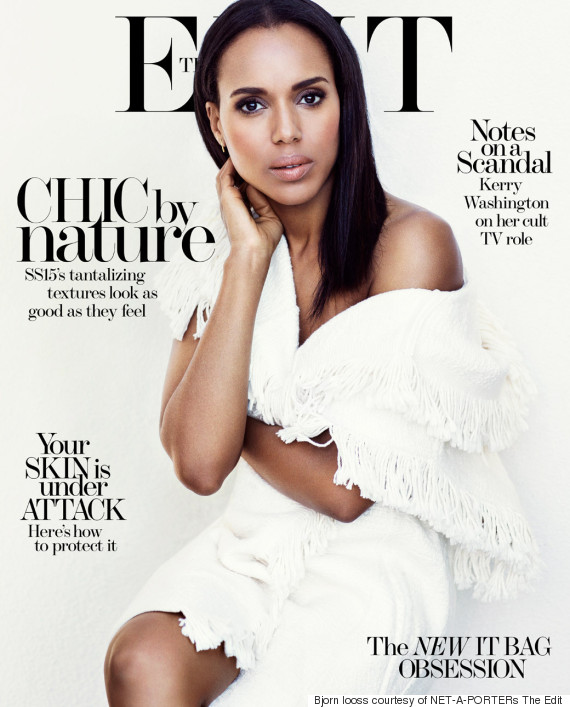 Kerry Washington has had quite a number of magazine covers this year already and she has added The Edit to the list by being the cover star of the weekly magazine's latest issue.
Wearing white and showing off her raw beauty, the Scandal actress was photographed in LA by Bjorn Iooss.
She talks about Scandal, being Olivia Pope and more.
Read excerpts below.
On her Thursdays: Oh yes, I have no social life on a Thursday! Every Thursday within three weeks of my [daughter Isabelle's] due date, I loaded up pre-tweets based on the episodes and what I would want to say.
Tweeting while in Labour: I tweeted in the very early stages of my labor. I figured that if I went completely silent on social media, then people would know I was in the hospital!
On Olivia Pope: I love her. To me she's like family, and with family, it doesn't matter if you like them or not, you love them no matter what. I don't always agree with her choices, but I have a lot of compassion for them.
On her drinking: I don't really drink. I drink Welch's organic grape juice on the show.
You can read up her full interview feature here.
Watch the exclusive interview with Kerry Washington to find out her beauty rules and style secrets here.
Photo Credit: The Edit