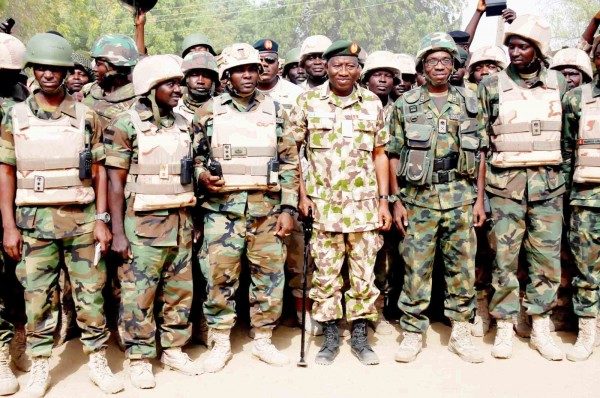 President Goodluck Jonathan on Wednesday promised that Nigerian troops would liberate Gwoza town from Boko Haram by Friday, March 27th.
 Jonathan made the promise while addressing a group of international election monitors in Abuja, Punch reports.
"We believe by tomorrow (Thursday) or latest Friday, we will be able to take over Gwoza. If we take over Gwoza it will not take us more than one week to clean up. Now Boko Haram is not in position to come out and disrupt elections," he said.
He also stated that the earlier postponement of the elections was necessary due to the security situation in the Northern part of Nigeria.
"They were holding territories, some local governments were completely under their control and invariably there were no government in those places. And of course, some states like Gombe and Bauchi were also not free. In fact, it would have been difficult to conduct elections in five states of the federation.

If we had conducted elections on that February 14, they would have come up to disrupt elections in these five states and that would have made the presidential elections in these five states inconclusive. This is because whoever emerged a winner though we are 14 candidates but the PDP and the APC candidates are the two that are well known.

It would have been difficult because probably the vote difference of any of these candidates, if you aggregate the remaining five states that elections would have been disrupted, it would have been difficult to declare a winner," he said.

Photo Credit: NAN-PHOTO