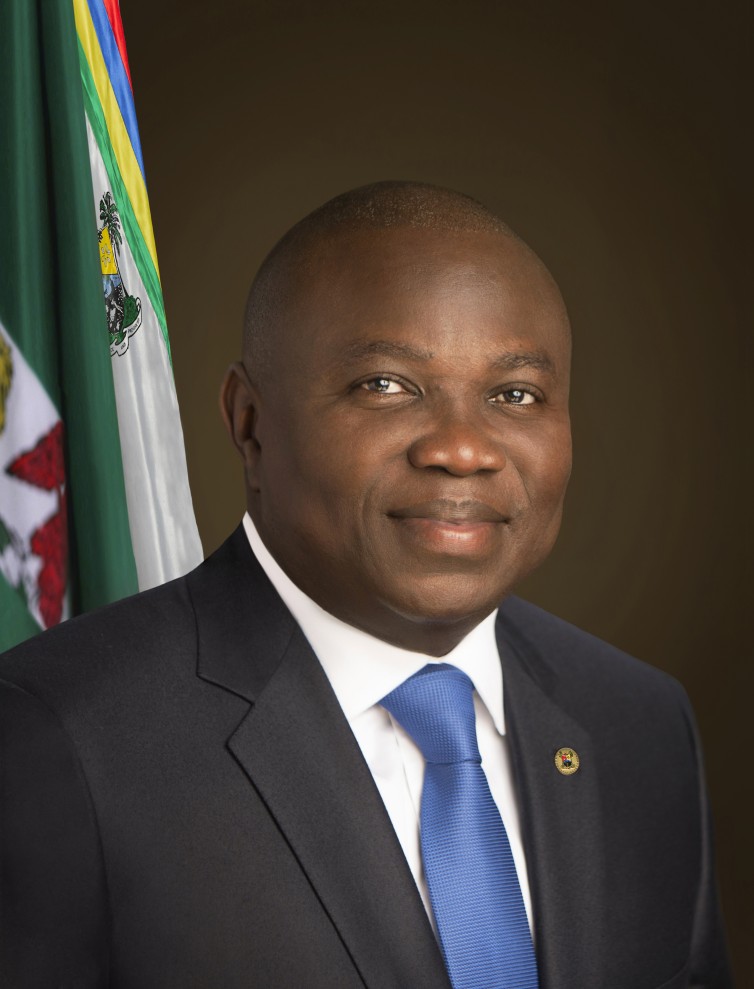 Just a few hours ago, incoming Governor of Lagos State Akinwunmi Ambode released his official portrait along with a press release outlining his desire to not attach superfluous additions to his name or title.
The Lagos State governor-elect, Mr. Akinwunmi Ambode on Sunday released his official portrait, saying that he would want to be addressed simply as Mr. Akinwunmi Ambode, the Governor of Lagos State.

A statement by his media team said the Governor-elect does not want the appellation Executive or any other prefix to be added to his name. "He hereby puts it on record that from May 29, 2015, he wishes to be addressed as Mr. Akinwunmi Ambode, Governor of Lagos State", the statement said.

The portrait that was produced by famous photographer, TY Bello, shows the Governor-Elect in a black suit with a white shirt and blue tie.
Keeping things simple. Good move.