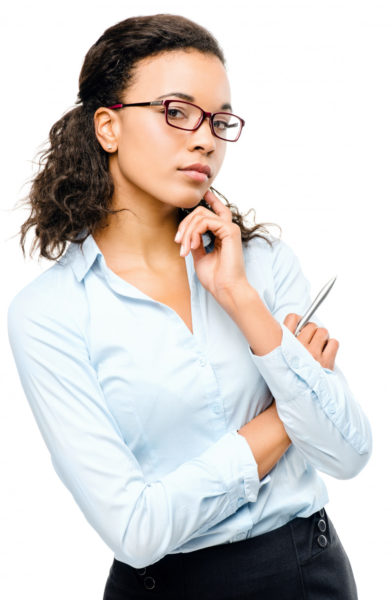 I was only mildly disturbed the first time it happened. But then it happened again and again, enough for me to pick up my pen/phone to write an epistle to the male folks that tend to commit this terrible act. I remember the first time it happened to me.
I had heard a certain man speak at a business seminar and he gave us his number to inquire about the business module he spoke to us about. I was thinking about starting up the business and so I called him to ask him some questions and he was really helpful. He answered my questions and actually reached back when I had more questions.
He directed me to his office and we met and talked about business. He promised to reach me back later, after he had gotten more information on what I inquired about.
I saw his text in the evening and was excited that he had the information he promised to reach me back with so soon, only for me to open the text message and I saw "I can't get you out of my head, I keep thinking about you"
I was shocked.
I thought about how to reply him since he had called and I didn't pick up and I came up with "oh thank you sir, you are thinking about the business right? I am very grateful"
I never heard from him again for a long time after that incident.
I also remember having a business conversation with someone I had met in Church. He also had a business he ran as a corper in my PPA State and I thought that I could glean some wisdom from him. We spoke for a while and he was actually answering my questions until he decided to get personal and asked the "are you single?" question. I didn't answer but continued with our business gist.
Needless to say, he never replied my messages after that.
These are just two of my personal experiences out of a host of others.
I have wondered about this peculiar situation and I think these experiences actually call for the necessity of two main questions:
(1) Is it that men do not know how to gauge the best time to "toast" a lady anymore?
I mean, should you "toast" everyone you see?
Aren't there ways to gauge the mood, to know if the girl is game or not? Isn't there a way for guys to know these things?
(2) An even more serious question which my experiences relayed above poses is why can't men allow a woman to just have business deals the way men do?
Must you woo every woman who simply just wants you to help her with some business answers?
I mean, men aren't wooed when they go out for work or business are they?
What do we have to do for us to be treated the same way men are treated in the workplace?
Why must a simple smile from a lady be misrepresented?
I am aware that people do meet their better halves from business meetings / in the work place but that's not the case for each and every person. Some ladies just simply want to make a headway in their business/career.
Can our men please just lay aside the need to woo every woman who comes their way and simply fix their eyes on business?
If you indeed dig her, or God just used business to bring you both together for a marital relationship, shouldn't there be a better way to approach her? In a way that she wouldn't feel like you just want to woo her just because she is a lady interested in business deals?
It's worrying and troubling that a lady cannot just feel free to have business relations with men without the fear of them sending messages of "I have been thinking about you all day" Even the married men are not excluded from this (don't get me started on my experience on that issue)
I'm just saying: please sirs, there are ladies who just want to make deals on business and they aren't looking for boyfriends…or at least aren't looking for boyfriends in that business meeting we are having with you.
It would do us a whole lot of good if you will gauge the mood before you approach. Have some "toasting etiquette" even in the workplace. Look very well before you come in with all the feelings and emotions. Give us a chance to excel in our career/business world without the issue of fending advances off.
No, we aren't giving you green light with our smiles, we are just being courteous just like our male counterparts will be in a business meeting.Please help us Sirs, please help us to move ahead in our businesses and careers.
Thank you so much for your anticipated co-operation.
Photo Credit: Dreamstime | Bevan Goldswain