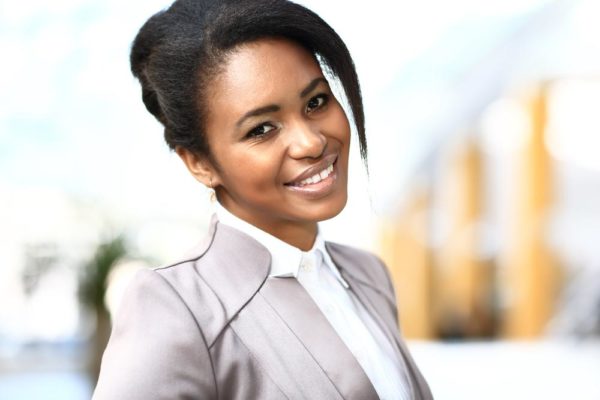 So you've prayed, fasted, brainstormed and have finally come up with a business name. The next step is to make sure your chosen name is not taken so you're not infringing on someone else's rights which could add to your frustration. You don't want to undermine the legal issues that could arise from infringing someone else's rights. There are three ways to protect your business name and I've listed them in order.
Step 1: The Domain
Linda Ikeji's blog will never be a (dot)(com)…not without her paying a hefty sum. Someone else (or the guy she alleged was trying to bring her down) bought her blog domain before she thought it was important to do so. So her blog's URL is lindaikejisblogspot.com. Bella Naija on the other hand, is bellanaija.com. This means the domain name is theirs forever……. unless they fail to renew their subscription or sell it.
There are people who purchase domain names just to own; they are called Cyber squatters. It is not illegal (Sometimes, life is first come, first serve). There's no requirement to create a "legitimate" website so they buy the domain name and just sit on it hoping someone who needs the name one day would pay them a huge sum for it. To see if a domain is available, you can go to websites like Godaddy, Namecheap, Hostgator, to do a search and you'll immediately see if its available or not.
Cost: N1,500 (Average). For that price, you can save yourself the headache of fighting with anyone about a name. As an entrepreneur, you don't time for that. This price is just to purchase the domain. If you want hosting services, it will cost you (slightly) more. If you don't have money for anything else, just BUY the domain and use blogger to host which is free. When I started OneSavvyDollar blog on blogger, I purchased the domain and pointed the DNS to my site. Even if all you have is a blog, the least you can do is to buy the domain name.Time Frame: Immediately. Important: It is best to get a (dot)(com) not a (dot)(net) or a (dot)(org) unless you're an organization or a (dot)(gov) unless you're the government which you certainly are not. People who are smarter than I am have determined that consumers find it easier to go to a (dot)(com) domain than a dot anything else. I agree with themJ. If the business name you searched for is not taken, great! You own a piece of the internet that could be worth millions someday. You have won one of the many registration battles but you're not quite in the clear.
Step 2: State Registration
The next step is to register your business in the state you reside or want to do business in. This protects your business in that state alone. It doesn't stop someone else in another state from using your business name. The Corporate Affairs Commission (CAC) handles the registration of businesses You're still not required to own a legitimate website. An important reason you want to register your business with the state, aside from securing the name, is because the paperwork the state gives you after they have approved your application allows you establish a business account. You will need the account to look professional.
Cost: N10,500. This is for the reservation of name (N500 for which you can try 2 options) and the registration (N10,000). You will need the 2 passports, the nature of your business, your address and relevant certificates. You can visit http://new.cac.gov.ng. Their website is actually user friendly. Time Frame: 2-4 weeks.
Don't attempt to do step 2 before doing Step 1. You may successfully register the name in your state but if the domain, especially the (dot)(com) is already taken, you have lost more money to find that out. Also, there's a greater chance that if the (dot)(com) of the name is still available, most likely, the name has not been registered with the state. Congratulations on taking it a step further. Your dream of owning a business is becoming a reality!
Step 3: Trademarking
You can trademark a business name, a logo, a slogan or tagline. You can even trademark a specific color. This is the highest level of protection because it is registration at the Federal level. This means you are protected in the entire country. If you trademark in Nigeria, you're protected in all of Nigeria. If you trademark in the States, you are protected in the entire United States. If you trademark in the UK, you're protected in the UK. You can only be protected say for instance in the UK and Nigeria if you file an international trademark (that's a differentprocess). The trademark process is much longer; that's why it's the last step. You will have to provide proof that you're actually in business. You could send them samples of your goods if you're making products or they'll need proof of a legitimate website if you're in the services industry. Visit here to find more information http://88.150.164.30/IpoNigeria .
Cost: It is speculated that you can expect to pay over N100,000 between the attorney and government filing fees. Time Frame: 24-36 months.
The Federal website for trademark is dull, drab and provides almost no information. This means you might have to engage the services of an attorney to help you with the process. The CAC website on the other hand is very easy to navigate and you can find answers to your questions without hassles. If you have successfully completed your trade marking, you're officially cleared. Congratulations!
These three steps were all you needed……Till. Social. Media. Came. Along.
Step 4: Social Media Handle
Business has changed a lot since social media became prominent. Everything is about 'branding' and that's where social media plays a huge role. Secure your business name on every social media handle especially the ones you will actively be using. This should be done the moment you have successfully complete Step 1 so technically, this should be Step 1a. By the way, I've just activated all my social media handles. You already know what name to look for OneSavvyDollar 🙂
Every step you take in this process starts to make you business real. You don't have to take all the steps right away but you do have to get serious with your business and make the investment by handling the legalities. Have you registered your business? Was it any different from this? Have you at least secured your domain name? Share your experience(s).
Photo Credit: Dreamstime | Tatsianama