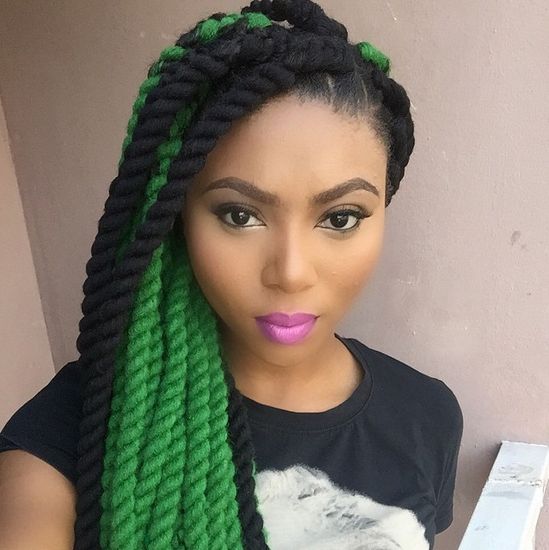 So we are definitely stunned by TV personality Stepahnie Coker's new hair choice.
A few days ago she shared her new look – rocking black & green twist braids showcasing her more "patriotic" side. She added even more contrast with purple lip colour – but we can;t take our eyes off that bold hue.
Stephanie definitely loves her braids, but what do you think of her interesting look?
Photo Credit: @StephanieCoker (Instagram)