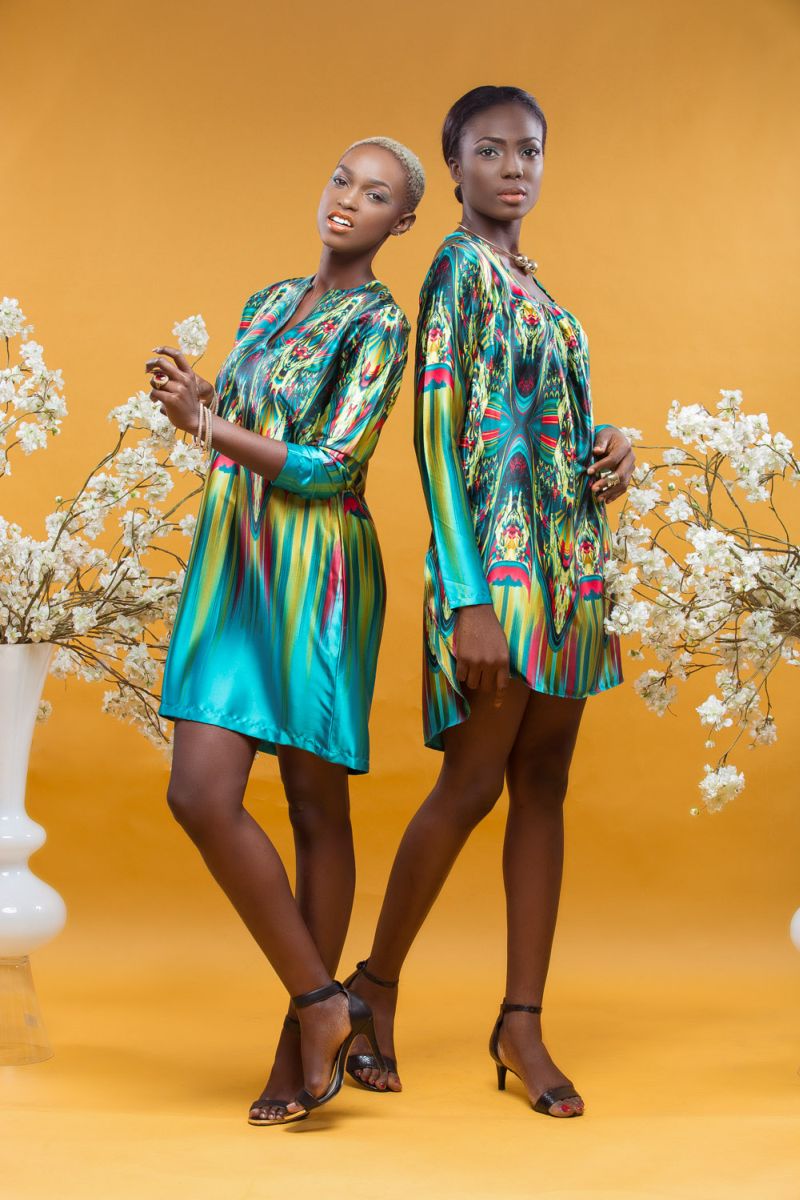 Emerging fashion label Keem Harun presents its debut collection fr 2015 titled – "Green Growth Life".
The collection's pieces were created to portray the brand's DNA which is based off of freshness, harmony and empowerment to empower women and make theme better versions of themselves.
According to the designer, Hakeemat Adeleye – "The Keem Harun woman is cultured, sophisticated and intelligent. She is about practical, wearable and affordable fashion. She brings the sophisticated into her everyday life."
With jumpsuits, silk dresses, floral print trousers, dresses and skirts, long skirts, crop tops and more, the collection makes for an easy transition from day to night.
See the collection below;
Photo Credit
Photography: Emmanuel Oyeleke (Instagram: @EmmanuelOyeleke)
Art Direction: The Keem Harun Team (Instagram: @KeemHarun)
Stylist: Style by Hinx
Makeup: Zanny Tee  (Instagram: @ZannyTee)
Models: Onyinye & Ramona Fouziah (Instagram: @PwittyChika) (Beth Models)
For more information on the fashion brand, visit www.keemharun.com | Visit them at No 6. Oluwole Omole Street, Off Esomo Close Toyin Street, Ikeja, Lagos