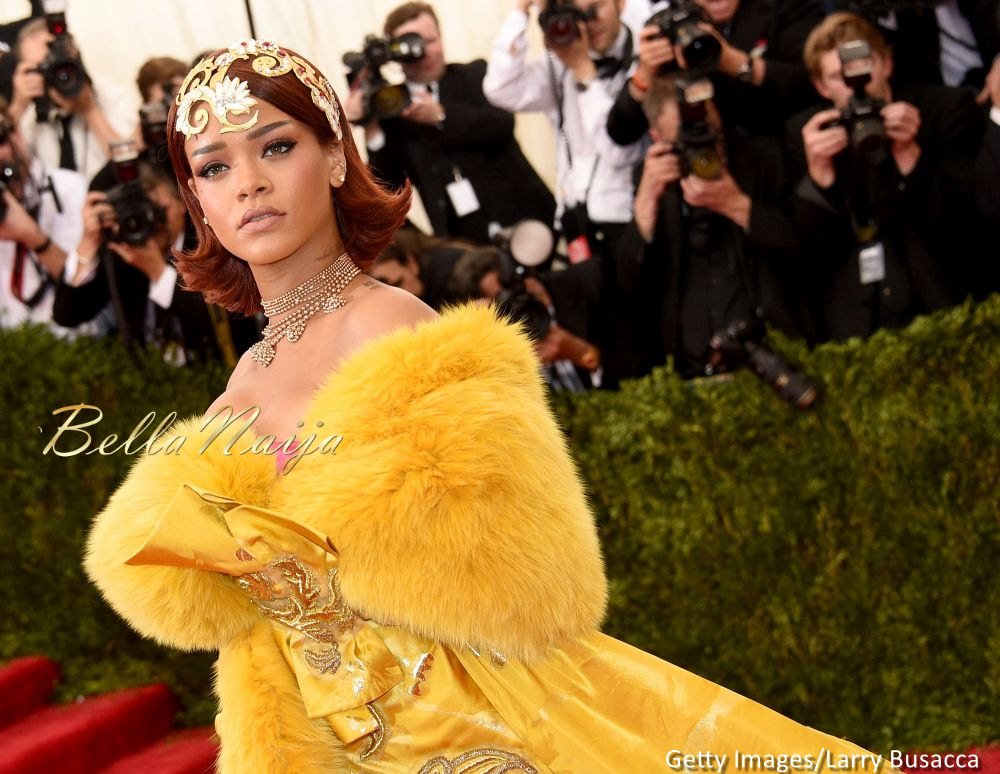 Who else was swept away by the fab headpieces and makeup on some of our favourite stars at the 2015 Met Gala?
With the theme – "China: Through the Looking Glass", the Costume Institute Benefit Gala (The Met Gala) took place early this morning and had stars from Rihanna, Beyonce, Kanye West, Jay-Z, Kim Kardashian-West to Dakota Johnson, Selena Gomez, Justin Bieber, Zendaya and more attend the event and walk the red carpet in oriental-inspired costumes made by some of the best designers in the industry.
And of course what's a great costume without fabulous and out-of-this-world headpieces and makeup to boot. If you missed the first photos, Click Here for All the Fab!
So, to give you more fab from the all-star event, here are a few headpieces and makeup looks that we absolutely loved from the Met Gala.
Enjoy!
***
Sarah Jessica Parker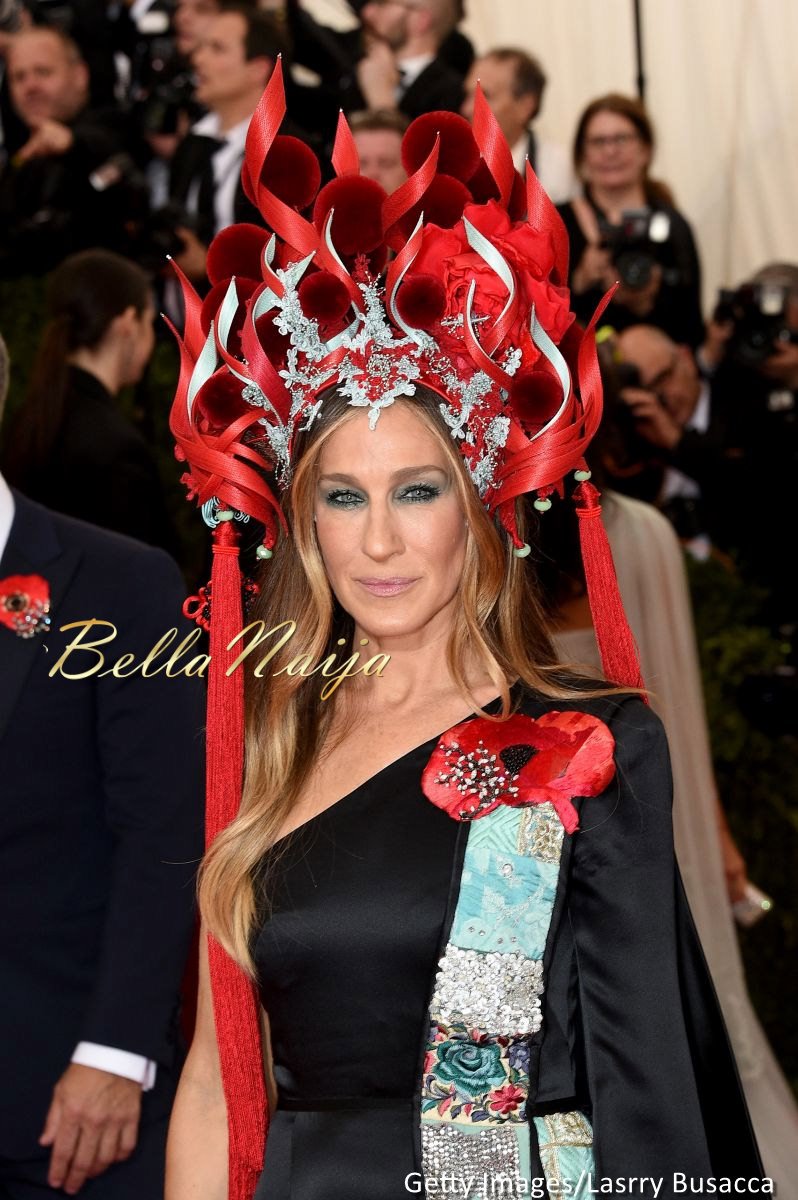 Ever since we got introduced to the ever-stylish Carrie Bradshaw of the set of Sex and the City, Sarah Jessica Parker (SJP) has been one to watch on the red carpet.
With a quirky sense of fashion and her stellar presence, her self-designed dress was an attention-grabber. However, it was her extravagant headpiece that was the talk of the red carpet (well, apart from Rihanna's train and Beyonce's revealing dress).
Although she stayed true to the theme, social media can't seem to move away from comparing her head accessory to fire flames. What do you think? It's a costume party after all.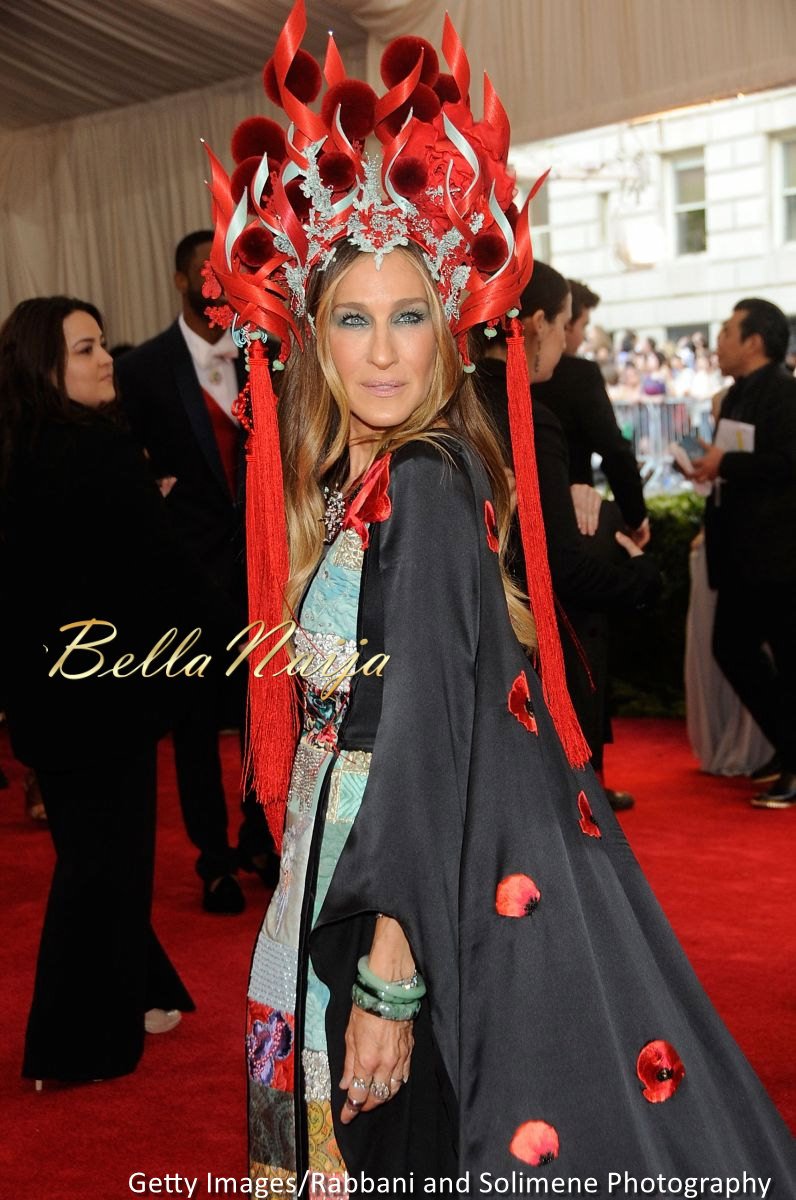 Rihanna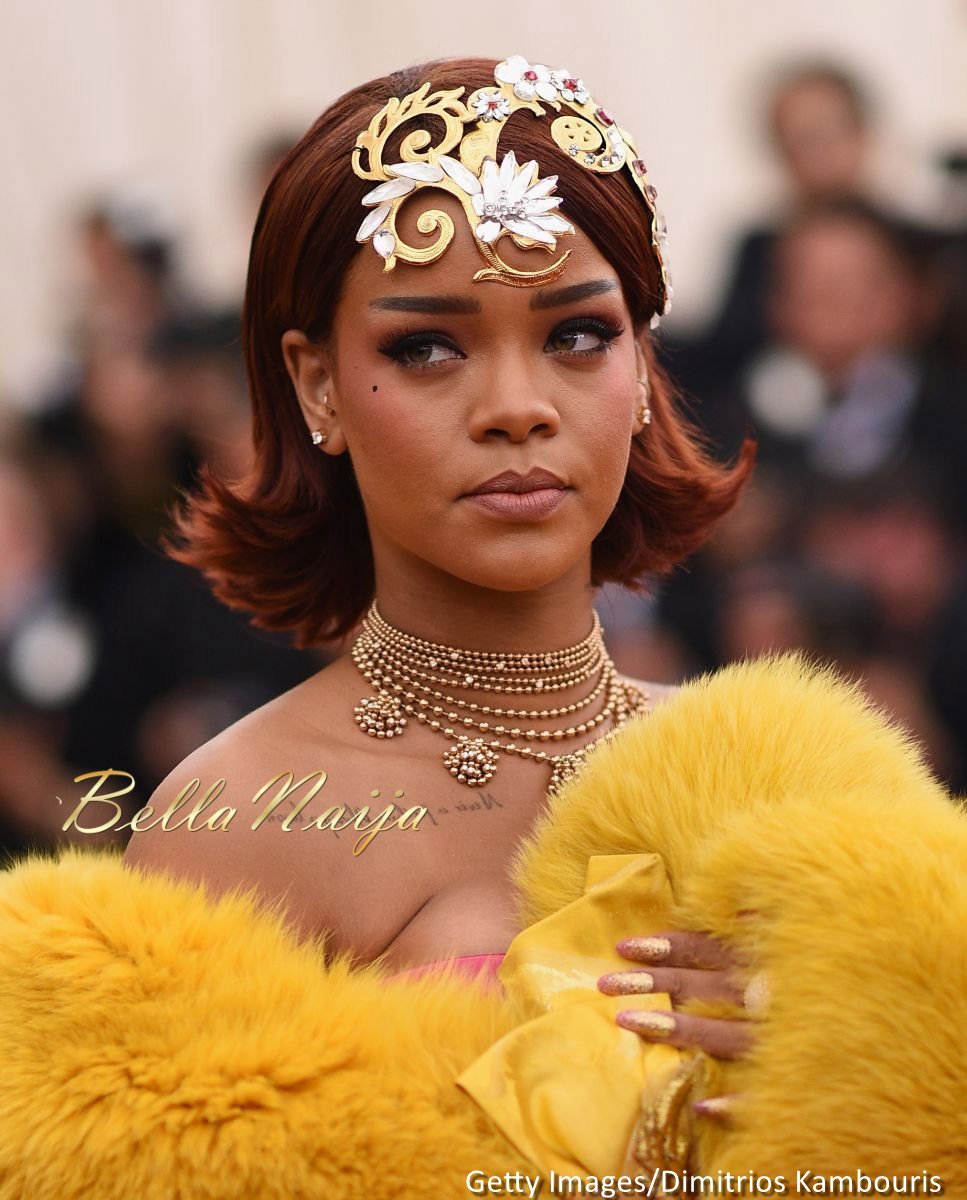 This year BagGalRiri seemed to be the most photographed on the red carpet. Dressed in an embroidered yellow Guo Pei 2010 Couture dress, Riri crowned her look with a gold floral clip piece that put the 'orient' in her oriental-themed outfit.
She finished off her look with pretty makeup featuring spiked eyebrows, cat eyes, nude lips and her new red hair.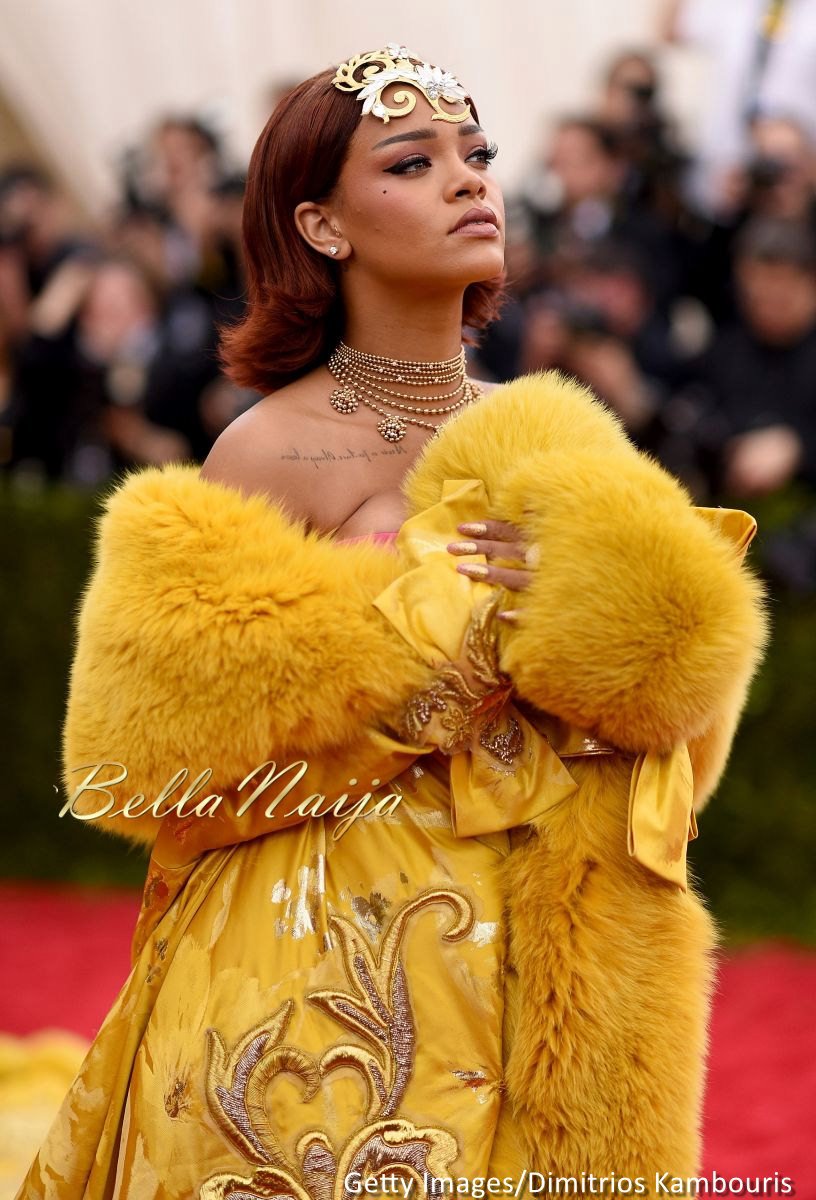 Karen Elson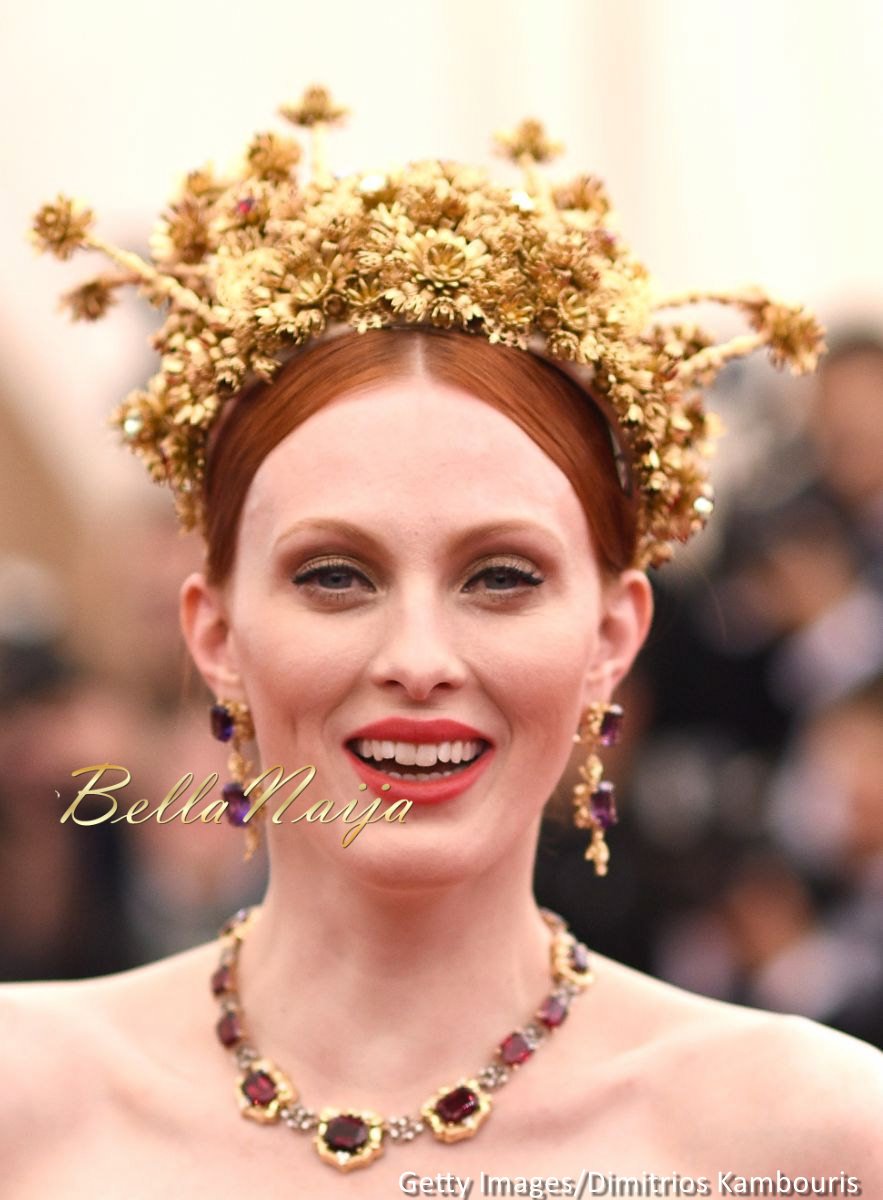 Model, guitarist and singer-songwriter Karen Elson definitely got our attention with this stunning gold crown.
With floral elements she looked like royalty on the Met Gala red carpet complimenting her look with a statement necklace and earrings that oozed glam just like her embroidered gown.
Her makeup look was very 'Victorian Era' with sleeked back hair, rouge lips and cheeks and understated eyes.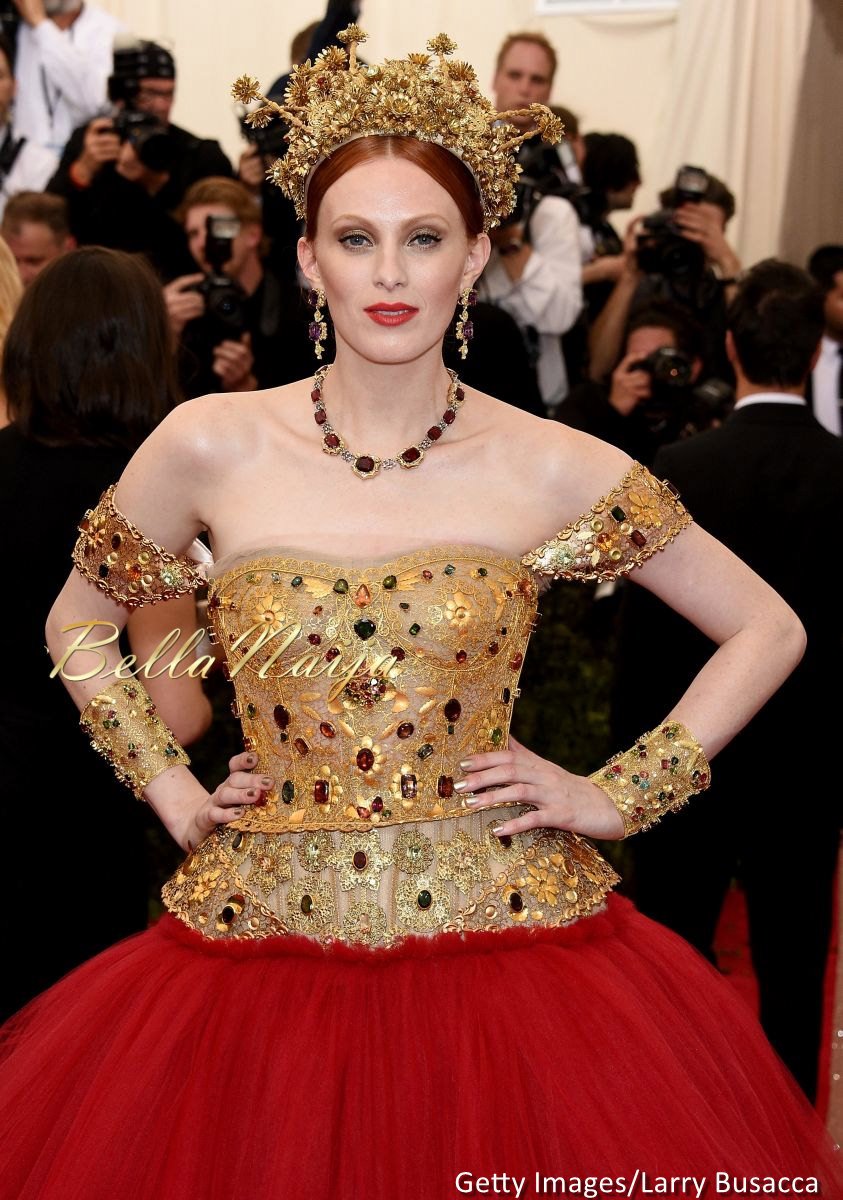 Selena Gomez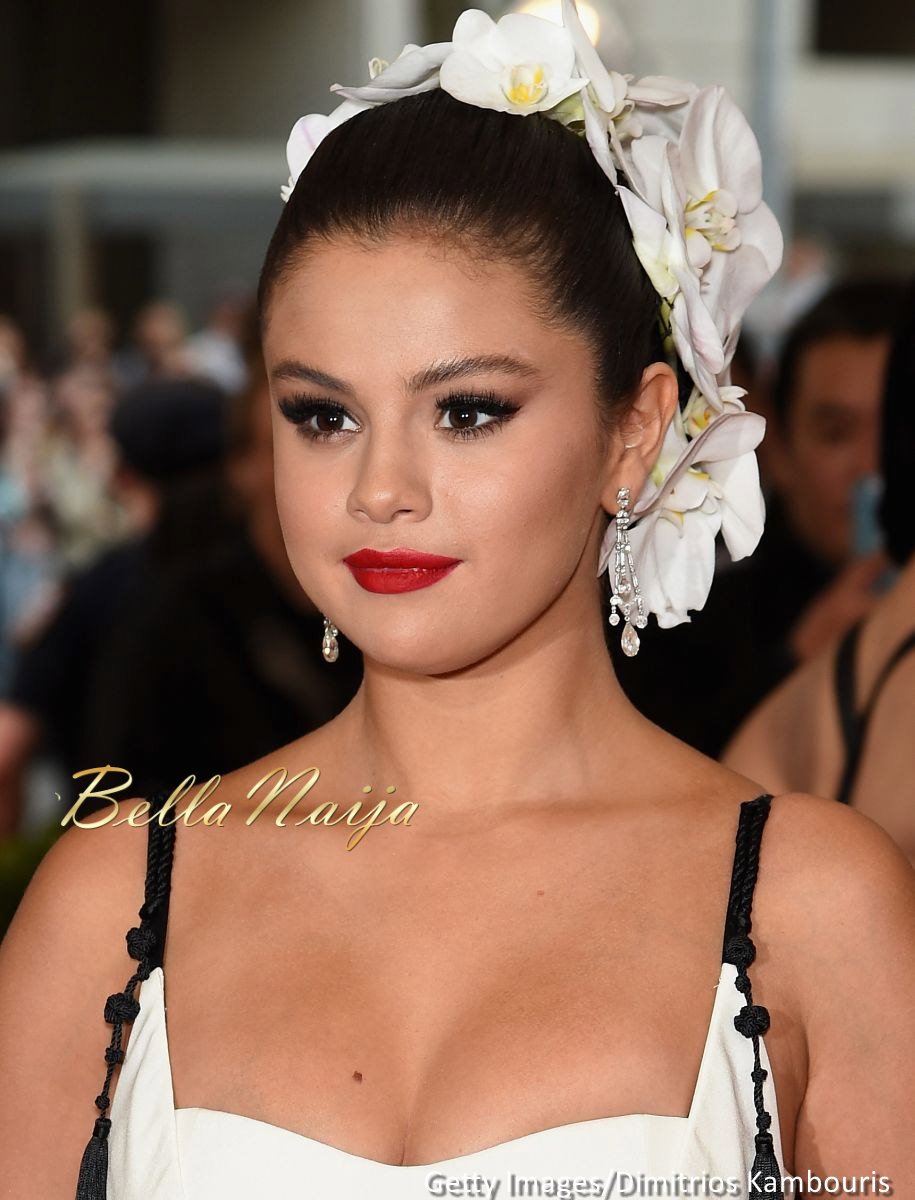 Hello Senortia! People may have been wondering just how comfortable actress/singer Selena Gomez was just a few feet from ex-boyfriend, Justin Beiber; but she looked poised in perfection in white & black, and donned a beautiful floral headpiece.
She looked absolutely lovely with a red lip to contrast her look plus soft sultry eyes and a lightly bronzed face.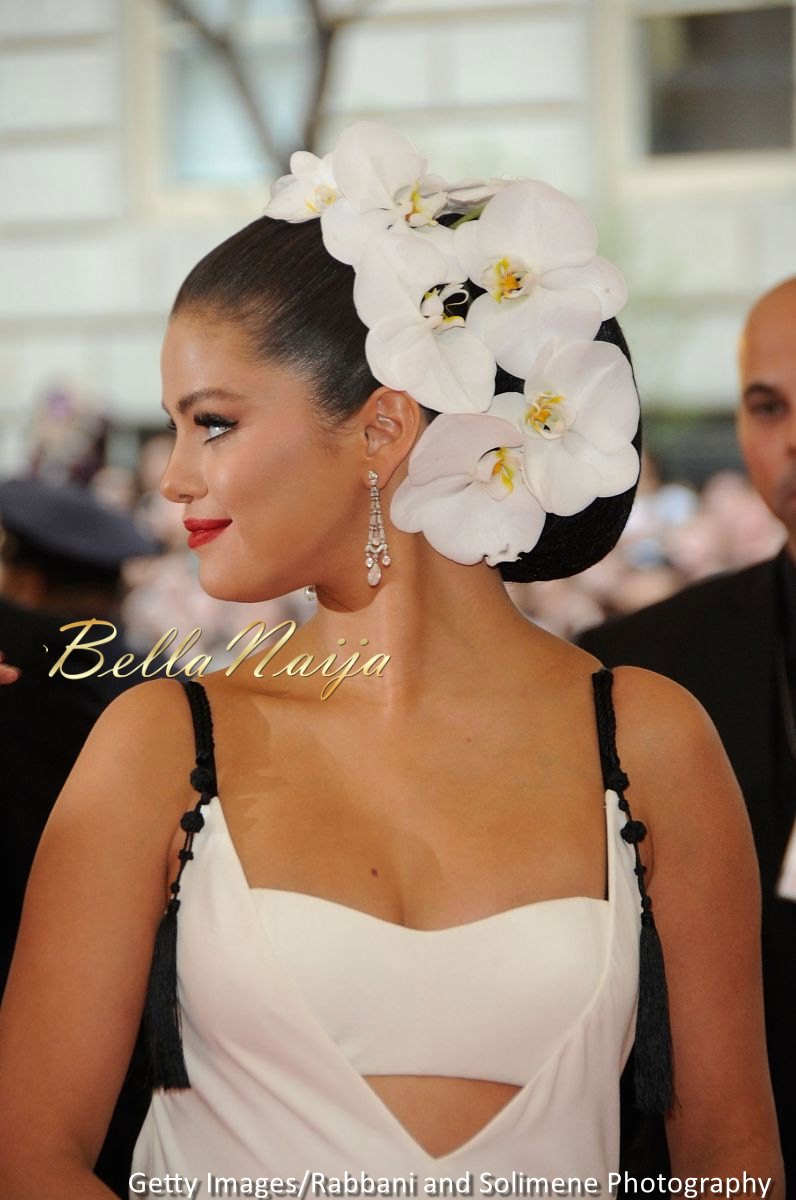 Kate Hudson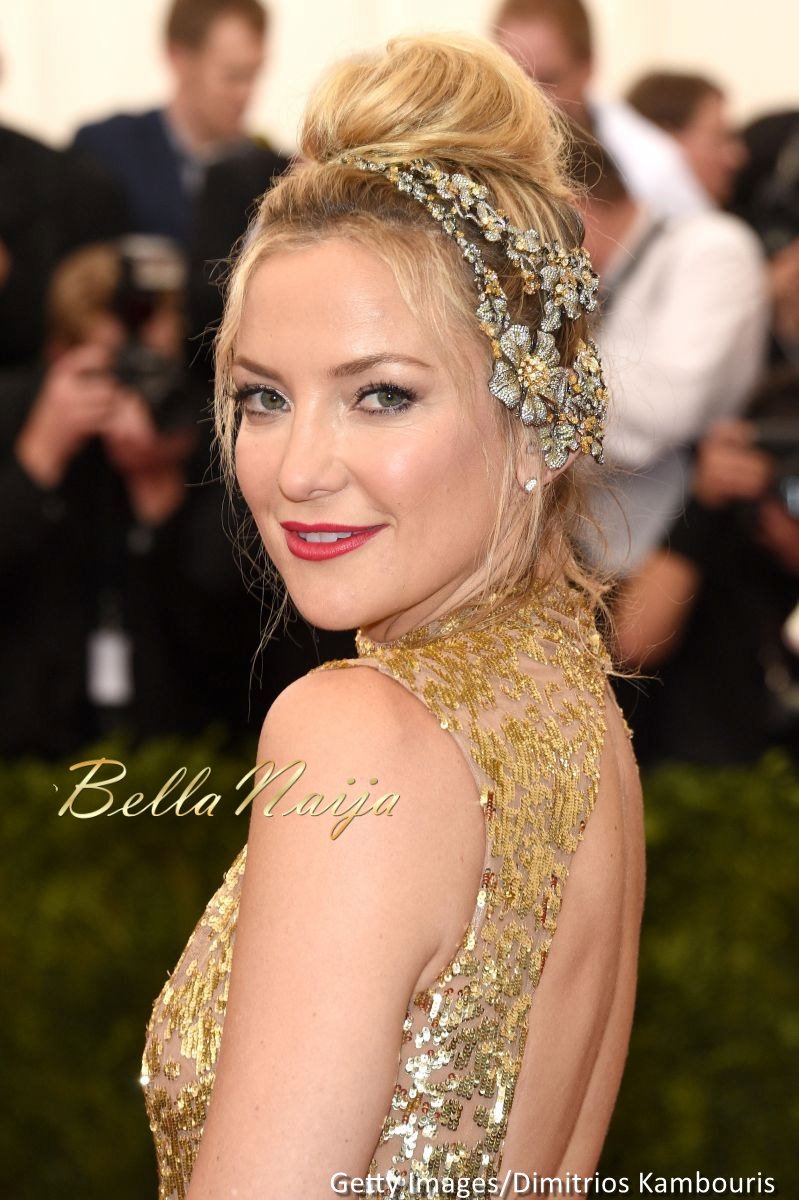 A draped headpiece never looked so good. Hollywood actress Kate Hudson looked every bit a pretty blonde with her lovely sequined gold dress that went perfectly with her cascading head accessory.
We love how the piece blends with her hair giving completion to her outfit, and her messy hair complements her fun-loving persona.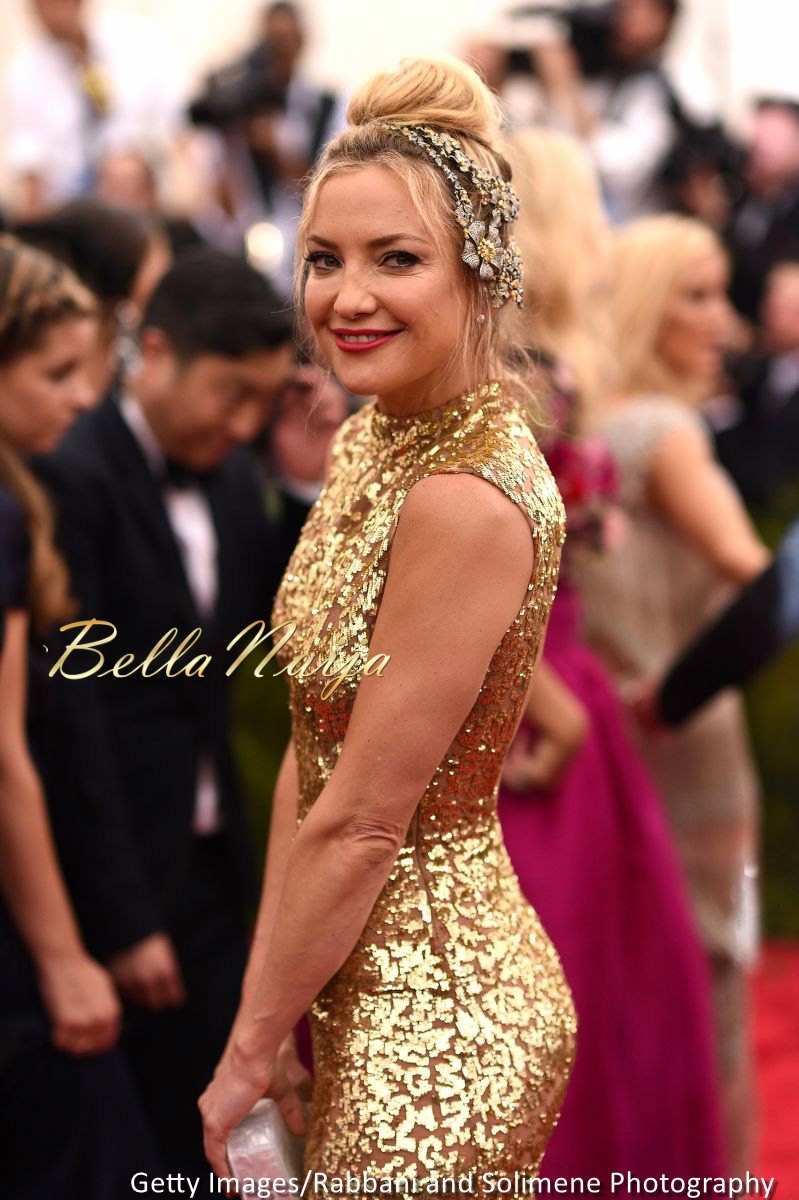 Lady Gaga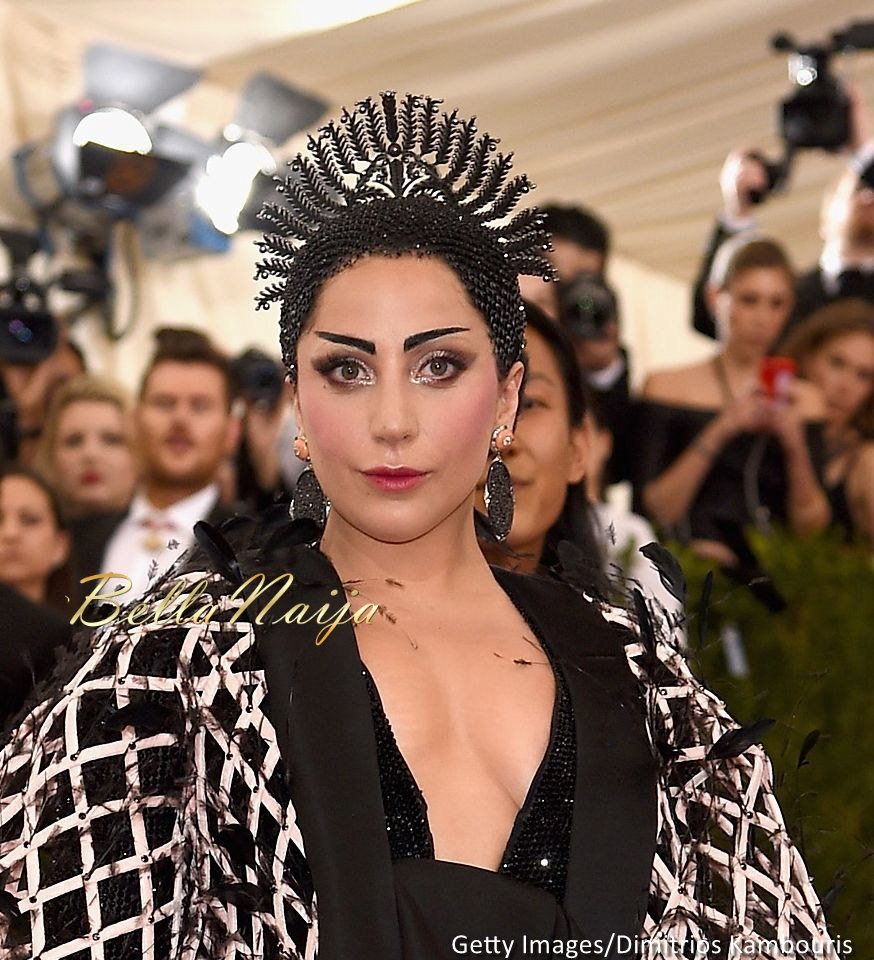 The mother monster didn't disappoint with her look by Alexander Wang. With her designer by her side, Lady Gaga rocked a large structured kimono featuring a large black bow, with high platform shoes. And she wouldn't be the queen of her little monsters if she didn't rock a crown. Her piece of choice was a spiked black peacock headpiece with stud detailing.
Her makeup was an interesting one with her eyebrows inked in black, shimmery silver eyeshadow dust and rouge.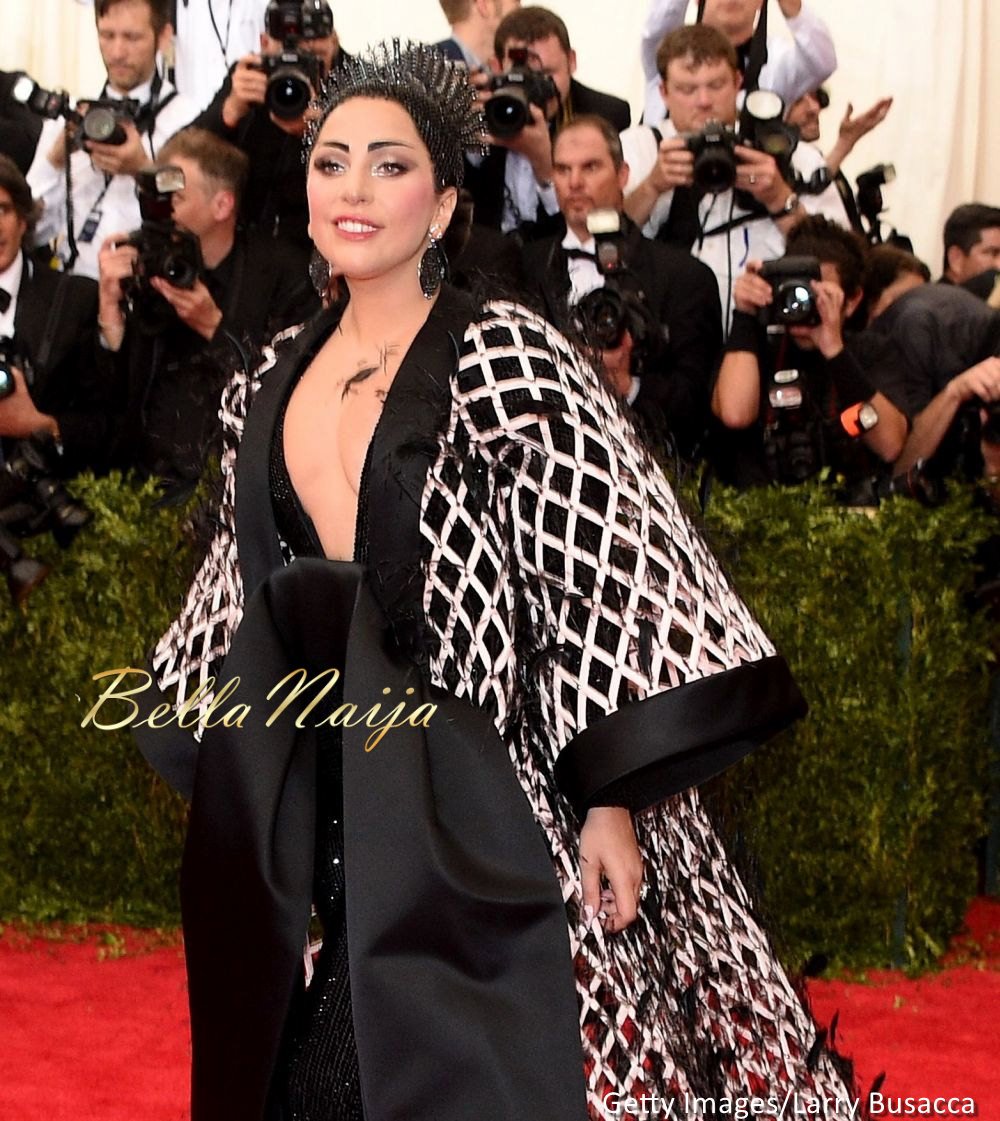 Anne Hathaway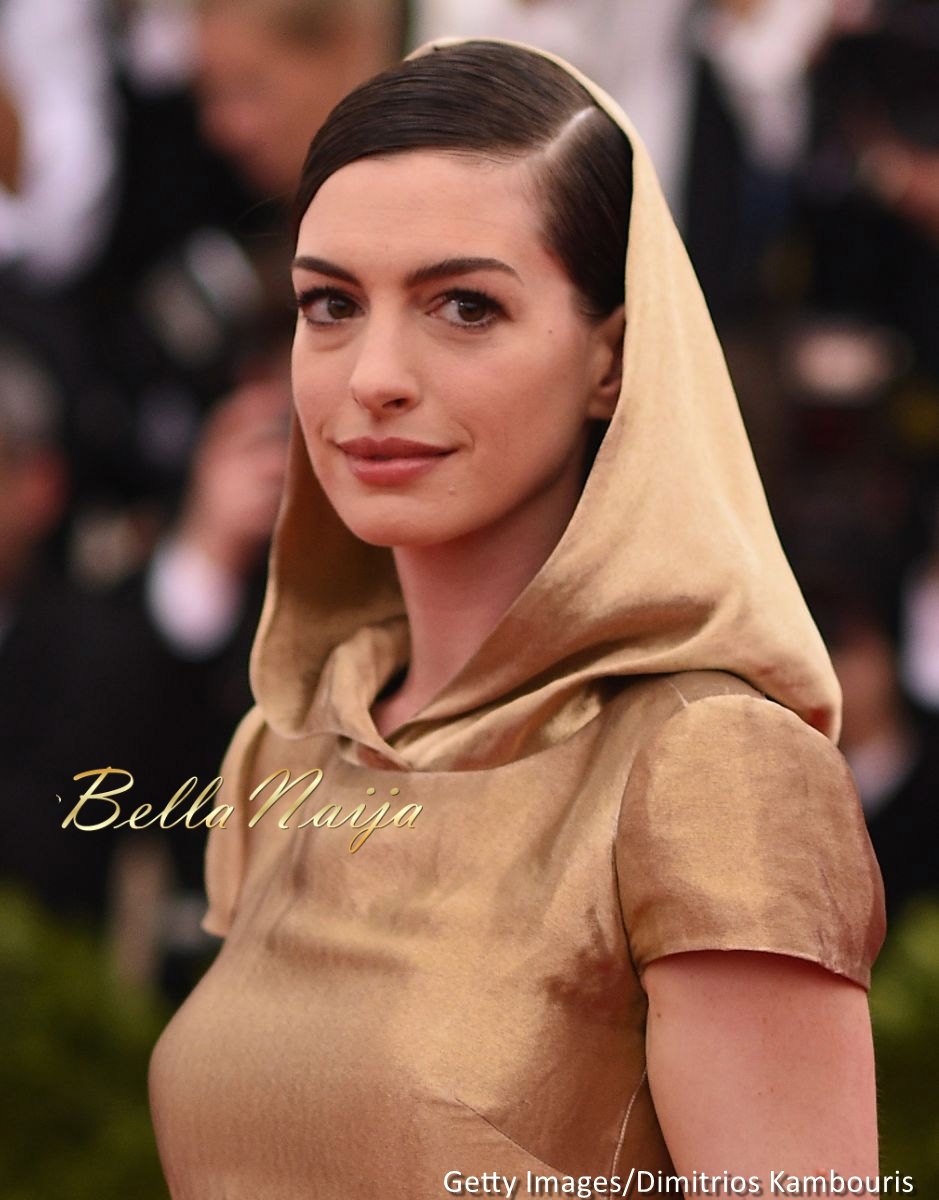 A-list actress Anne Hathaway took the hooded initiative with her metallic dress which came with a hood.
She looked very mid-century with natural-looking makeup and sleeked back hair. A lot of people on social media have called the actress out for not 'bringing it' on the red carpet, especially with such an interesting theme. What do you think?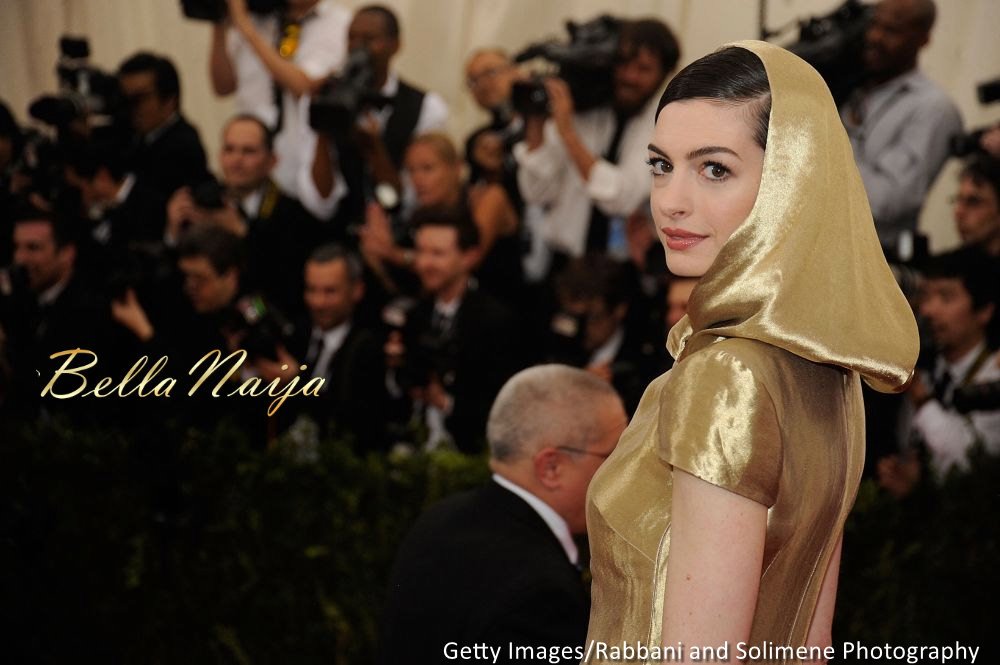 Zendaya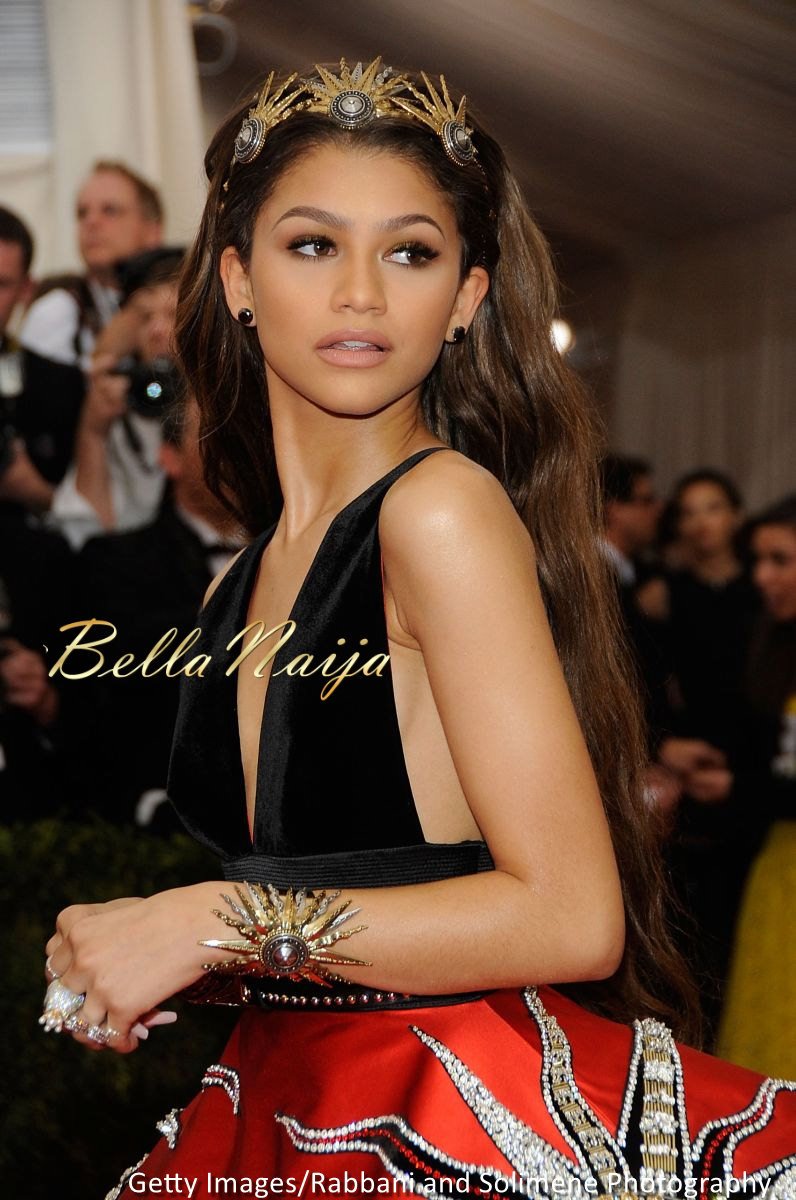 Say hello to Zendaya's head band. The star had everyone talking with her Fausto Puglisi dress with embellished star aesthetics that co-themed with her spiked crown and bracelet.
He makeup was subtle with matte lips, tamed brows and soft smokey eyes.
Tabitha Simmons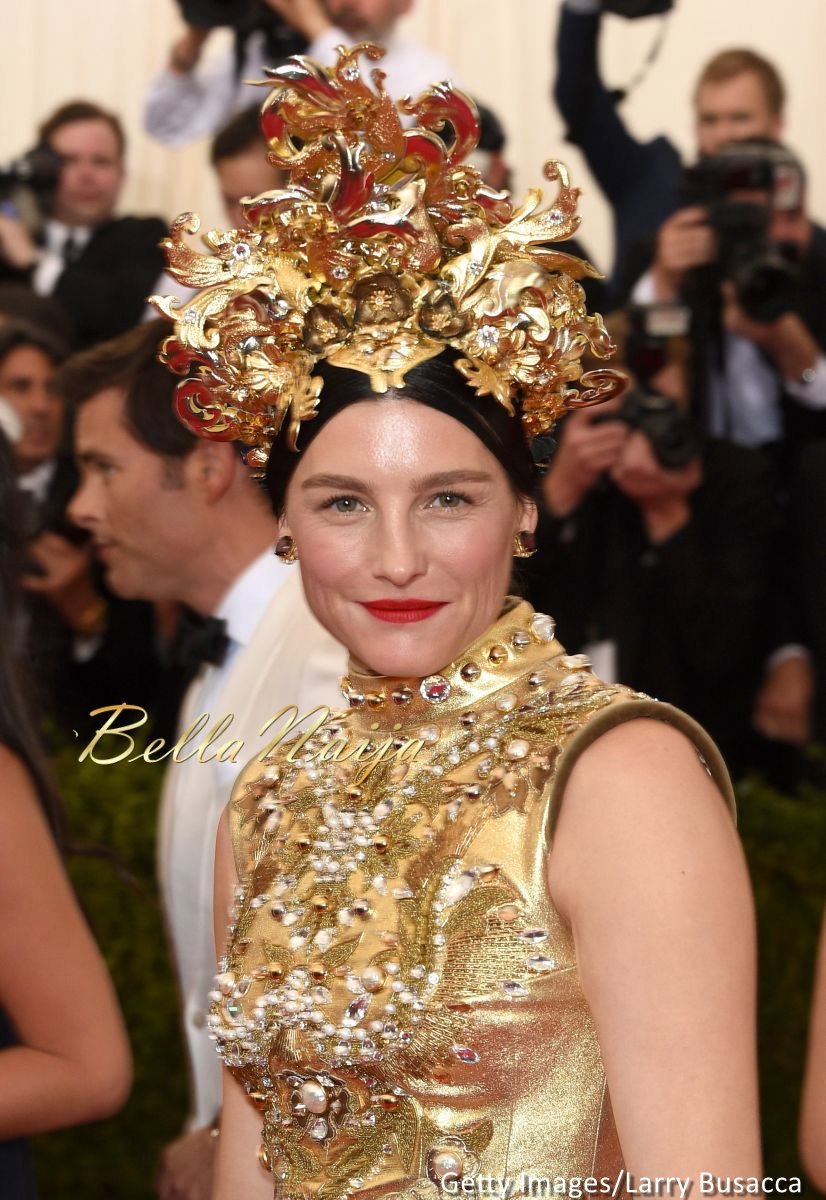 How about we end with a bang? Designer Tabitha Simmons stole the number one spot on the extravagant head pieces list with her massive gold headpiece.
Paired with a bold red lip and an embellished gown, no one could keep their eyes off her (even if they wanted to). 🙂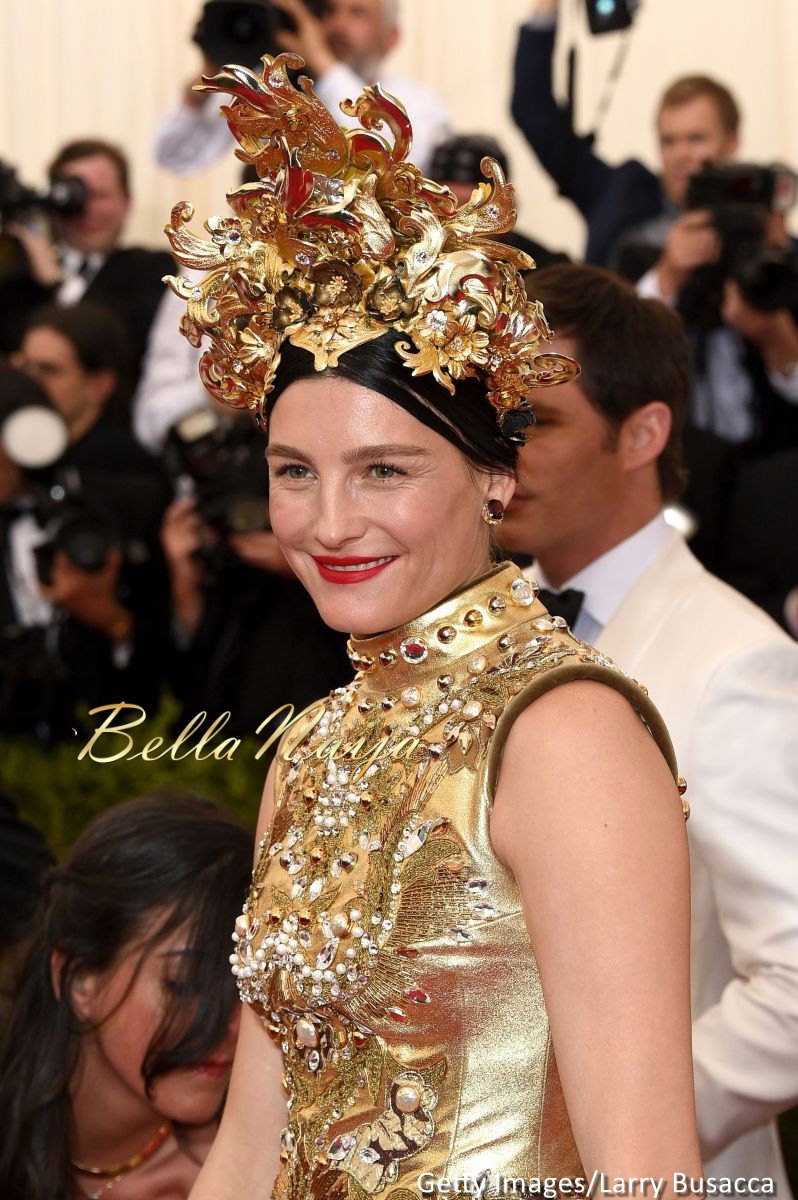 ***
Tell us BellaNaijarians – Who rocked your favourite headpiece?
Photo Credit: Getty Images/Larry Busacca | Getty Images/Demitrious Kambouris | Getty Images/ Rabbani and Solimene Photography