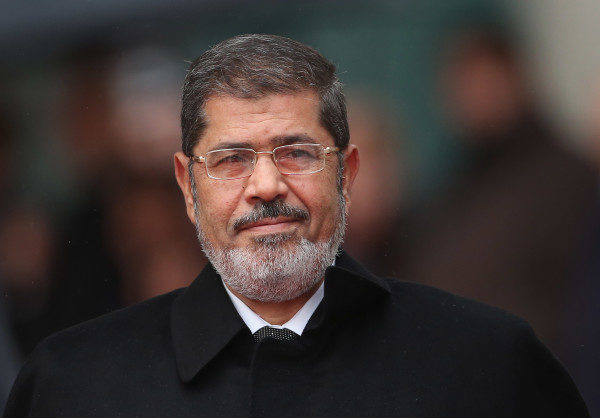 An Egyptian court on Tuesday in Cairo postponed until June 16 a final verdict on last month's death sentence handed down to ousted Islamist president Mohammed Morsi in a jailbreak case in 2011.
The presiding judge of Cairo Criminal Court said the postponement was a result of recommendations he received on the opinion of the Grand Mufti.
Grand Mufti was the country's highest Islamic official who gives the religious judgment of all preliminary death sentences.
The judge, however, did not spell out the details of the Mufti's recommendations.
The judge said the court needs to discuss the opinion before issuing a final ruling on June 16.
On May 16, the same court issued preliminary death sentences against Morsi and 105 other defendants in the case publicly known as the "Wadi al-Natron jailbreak."
The verdicts were referred to the Grand Mufti for his opinion.
Morsi was accused of escaping from prison with the help of domestic and foreign militants during the 2011 uprising that toppled his predecessor Hosni Mubarak.
Some 130 other defendants, who are affiliates of the Muslim Brotherhood and members of the Palestinian Hamas movement and the Lebanese Shiite Hezbollah group, stand trial in the same case.
They are accused of breaking into prisons and kidnapping and killing police officers.
Meanwhile, also on Tuesday's session, the court ordered postponed a final verdict on death sentences against 16 Muslim Brotherhood leaders, including the Muslim Brotherhood's deputy chief Khairat al-Shater, over espionage charges.
The defendants are accused of conspiring with foreign powers, including Hamas movement, Hezbollah group and Iran's National Guard, to destabilise Egypt.
Morsi faces charges in the espionage case, but he was not among the defendants who received death penalties last month.