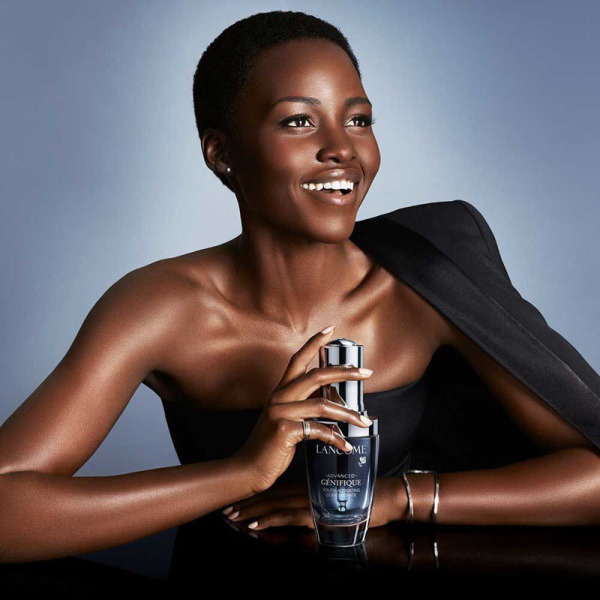 We love beauty, but what we love more is a cosmetics brand that caters to the different types, shades and needs of women to attain the optimal level of beauty.
With creating the perfect product for all ages, skin tone and ethnicity in mind, Lancôme has recruited the flawlessness of Kenyan actress, Lupita Nyong'o, British actress Kate Winslet, British-American actress, Lily Collins and Spanish actress, Penelope Cruz for its new Advanced Génifique campaign.
The ladies are beautiful as they pose in simplistically with the product bottle. See images below;
An interesting aspect of this campaign is the cosmetics brand asked the A-Listers to reveal their real ages – to show their product works for all ages. Lupita says she's 32, Kate says 39, Penelope says 40 and Lily says 25.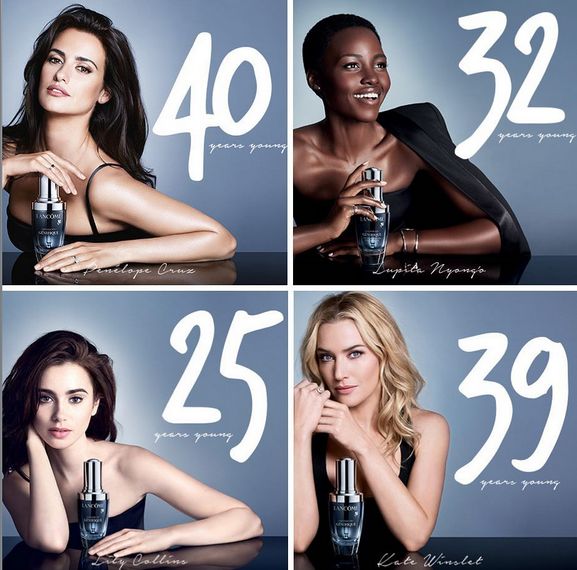 Photo Credit: @LancomeUSA (Instagram)