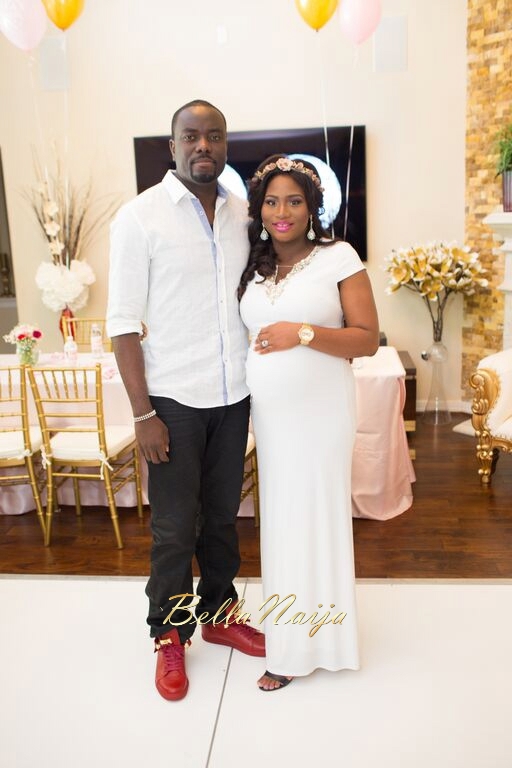 On BellaNaija Weddings we occasionally catch up with couples after their special day – click here for BN Weddings Catch Up features!
Chisom and Chete got married in May 2014, in Imo and Lagos – Click here for their love story and wedding!
~ Pre-Wedding Photo by RH Photo Arts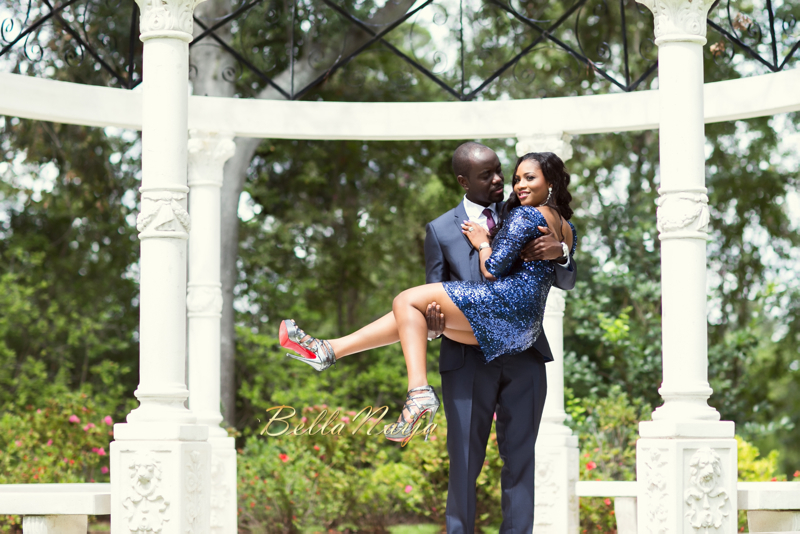 ~ Wedding Photos by SC George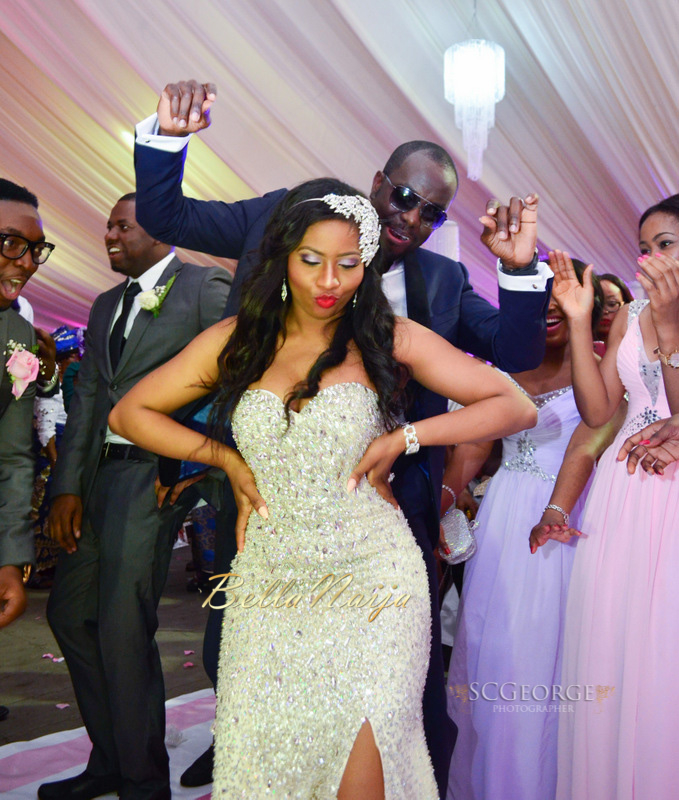 In April, they had a fun pink and gold baby shower while waiting for their bundle of joy, and in June, they welcomed their baby girl Kayla Nwoko into the world.
We caught up with the fabulous parents to ask them how life has been after the wedding – pregnancy, the birth, and everything in between.
~ Baby Shower Photos by Mike Charlton Photography
***
On Married Life
BellaNaija Weddings: How has married life been?
Chisom: I married my best friend and soulmate. I thank God everyday for that blessing!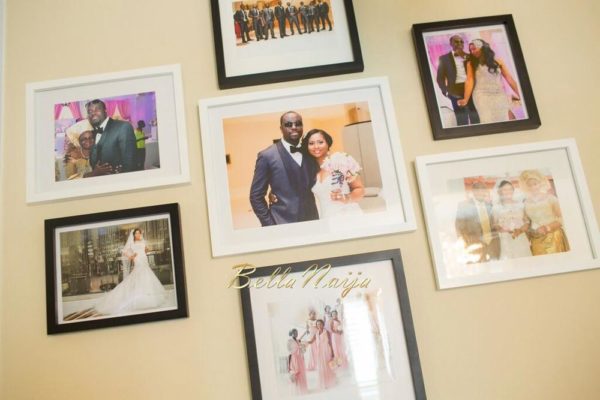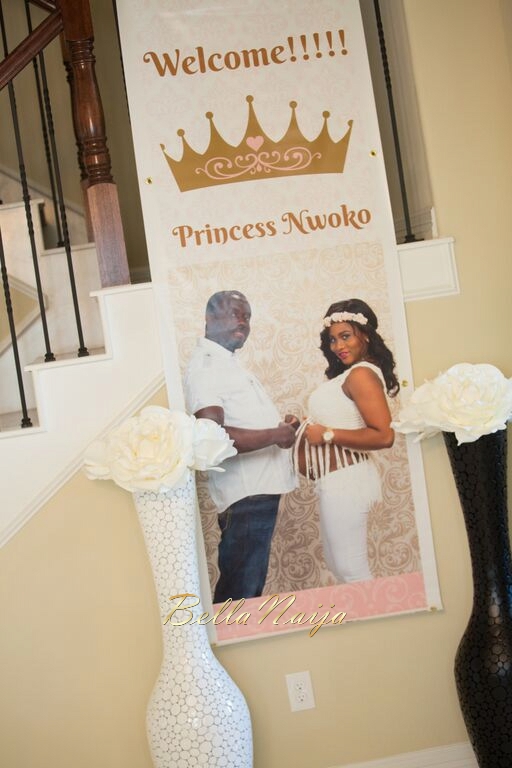 BNW: How did you react to the pregnancy news?
C: We found out that we were expecting 3 months after our wedding. We were extremely happy, nervous and excited at the same time. We always wanted to be parents and it was finally happening!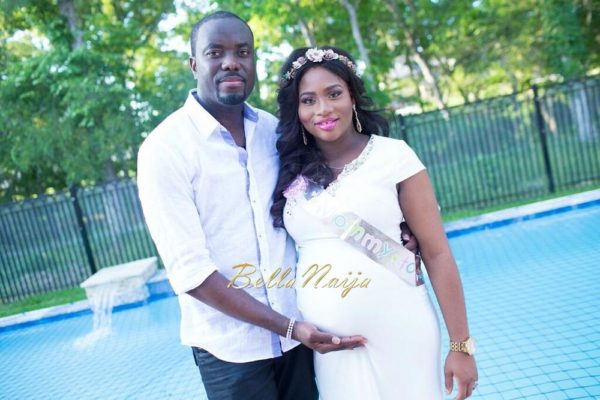 BNW: How did you decide your baby girl's name?
C: Chete and I agreed to come up with and independent list of 5 names each that we both liked. The name "Kayla" appeared on both of our lists!
On Having a Baby!
BNW: How has Kayla changed things?
C: We are parents now! We have a little to love and cherish for the rest of our lives. There is no better gift and blessing than this. She has filled our lives with so much happiness.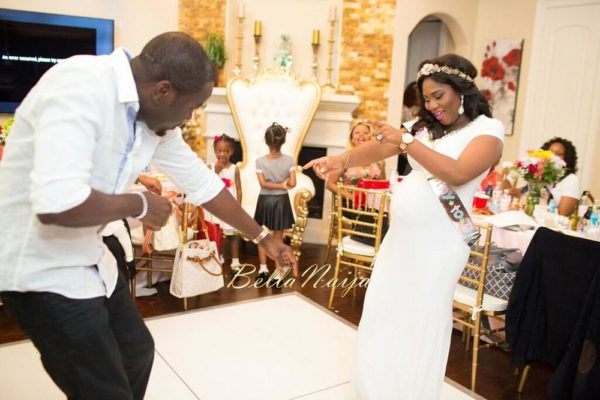 BNW: Would you like more children? Boys, girls?
C: Of course! Boys or girls, We are open to whatever sex God wants to bless us with.
The Baby Shower
BellaNaija Weddings: How long did it take to plan the shower?
Chisom: My awesome sister, sister-in-law and friends planned the event in about 2 months.
BNW: What was the inspiration for the colours, theme of the bridal shower?
Chisom & Chete: Kayla is our little princess, so we decided to go for a pink, gold and white princess theme. We wanted a beautiful and relaxed atmosphere in our home where we could celebrate with our friends and family.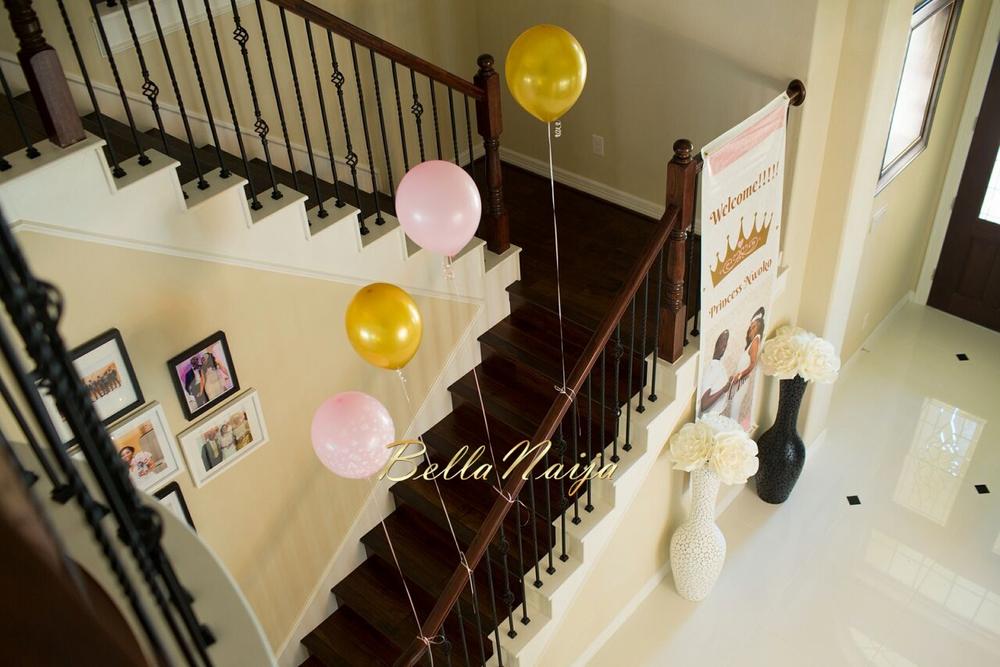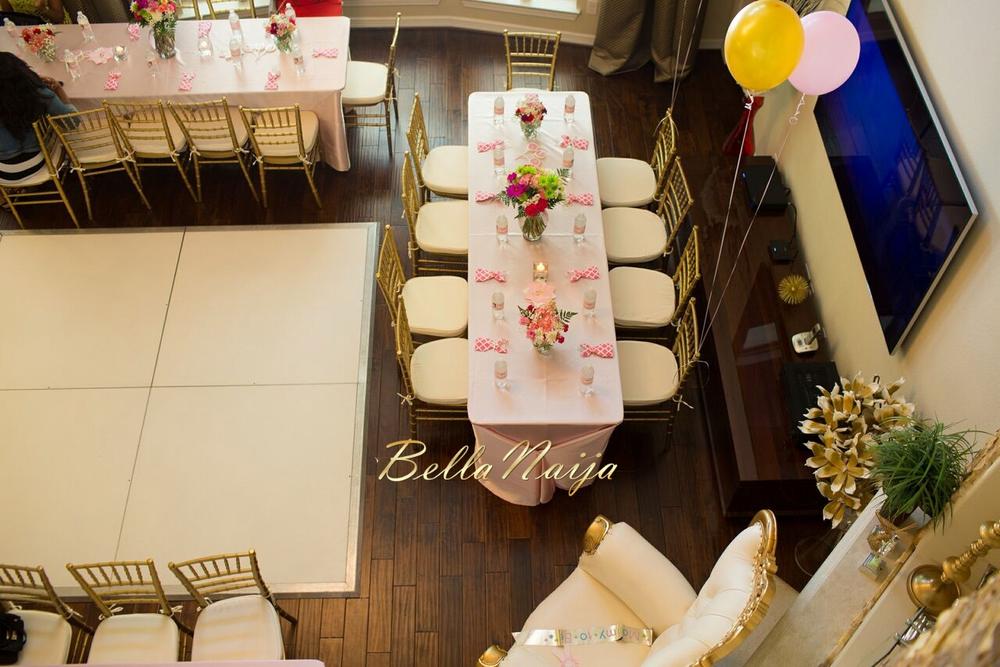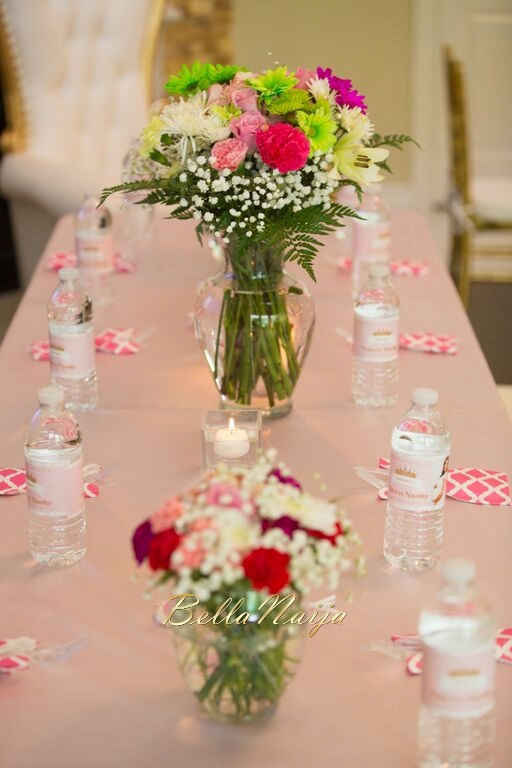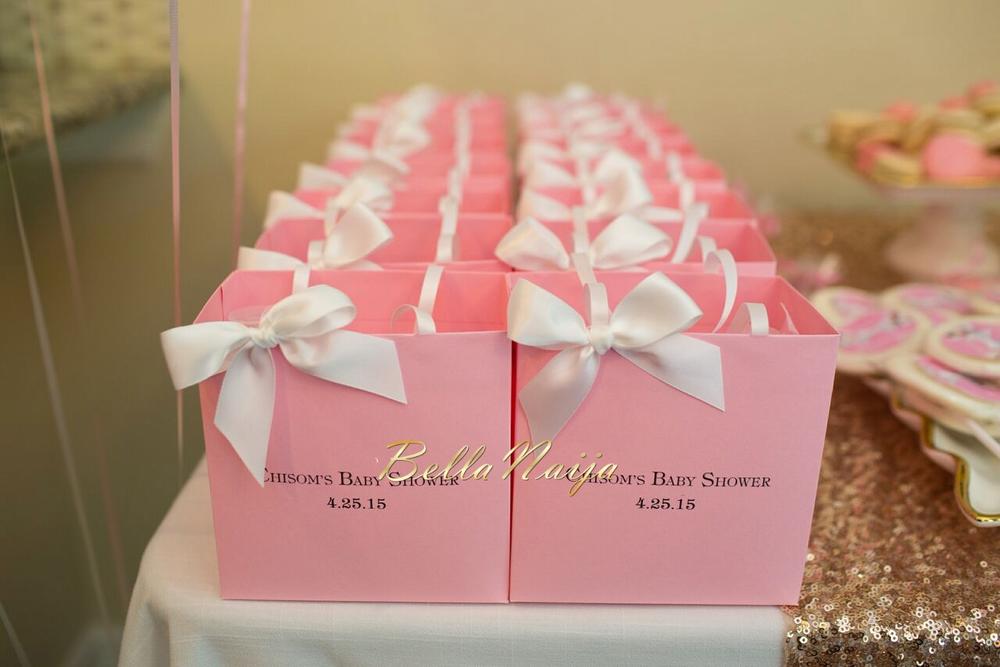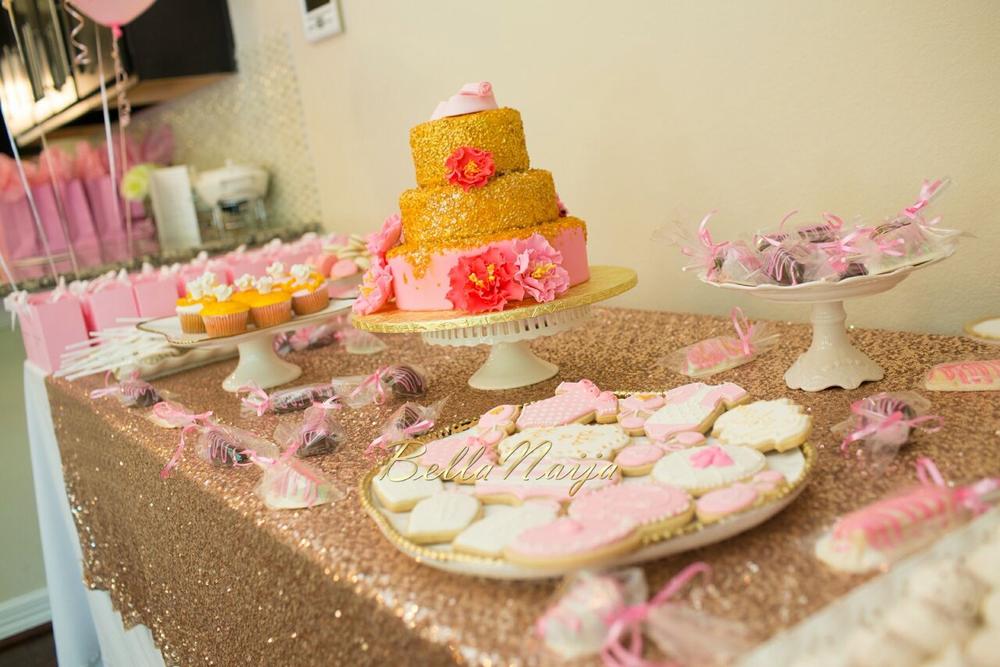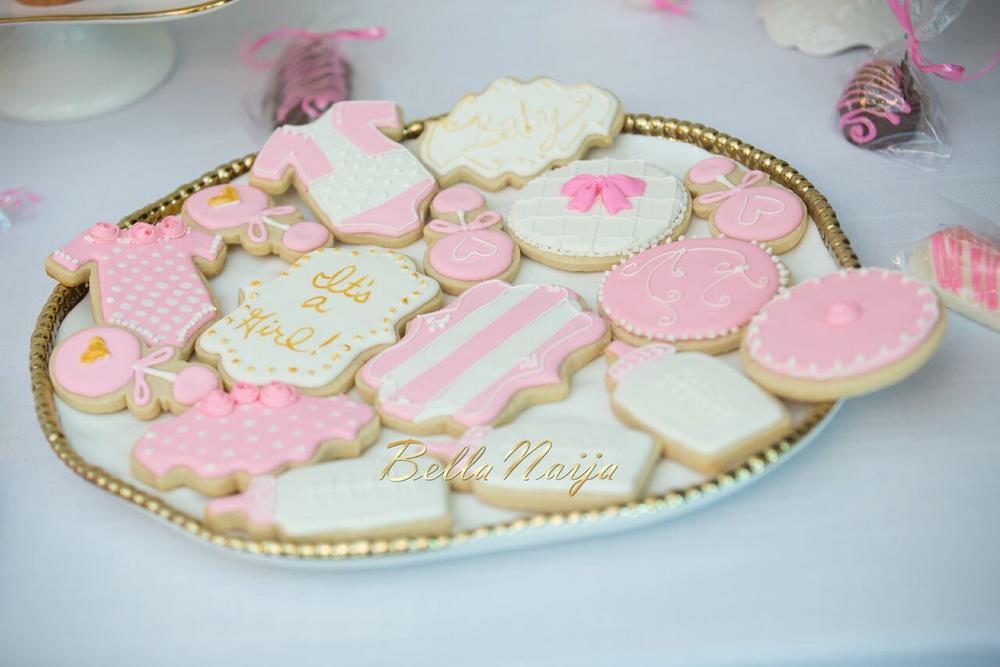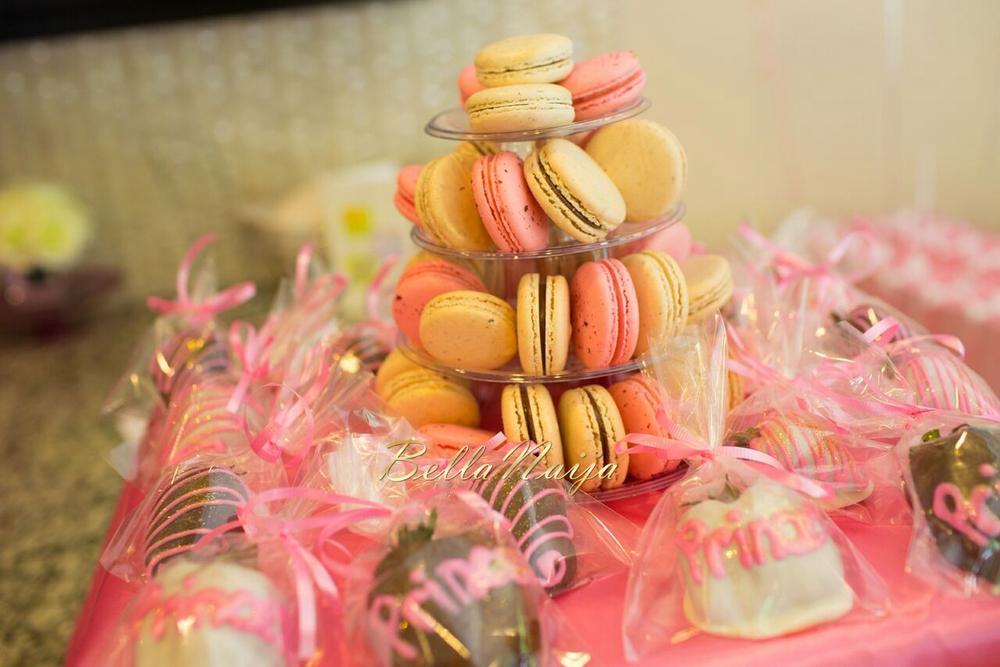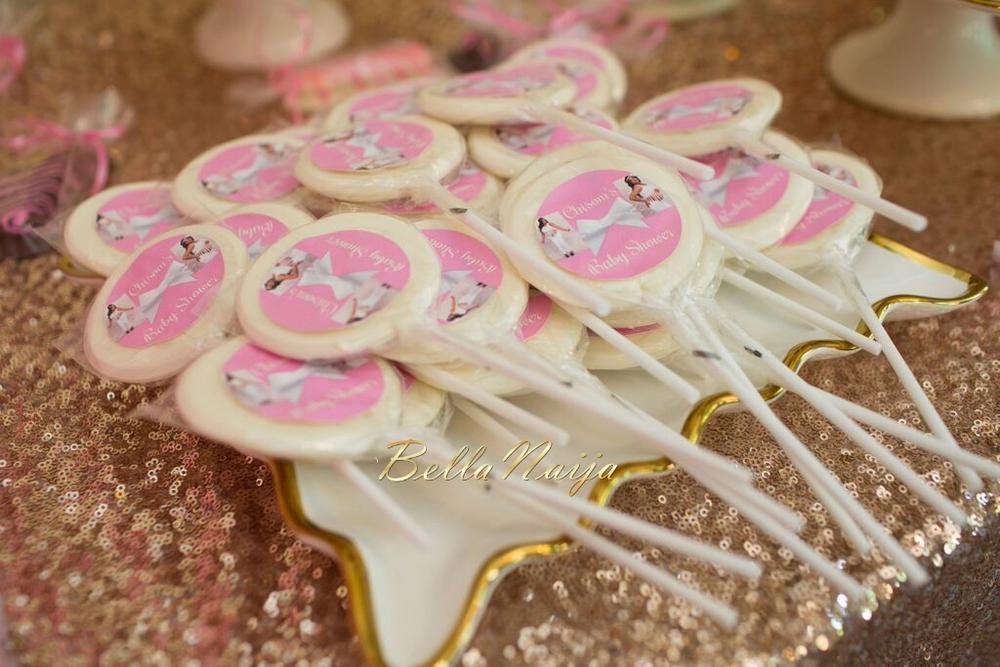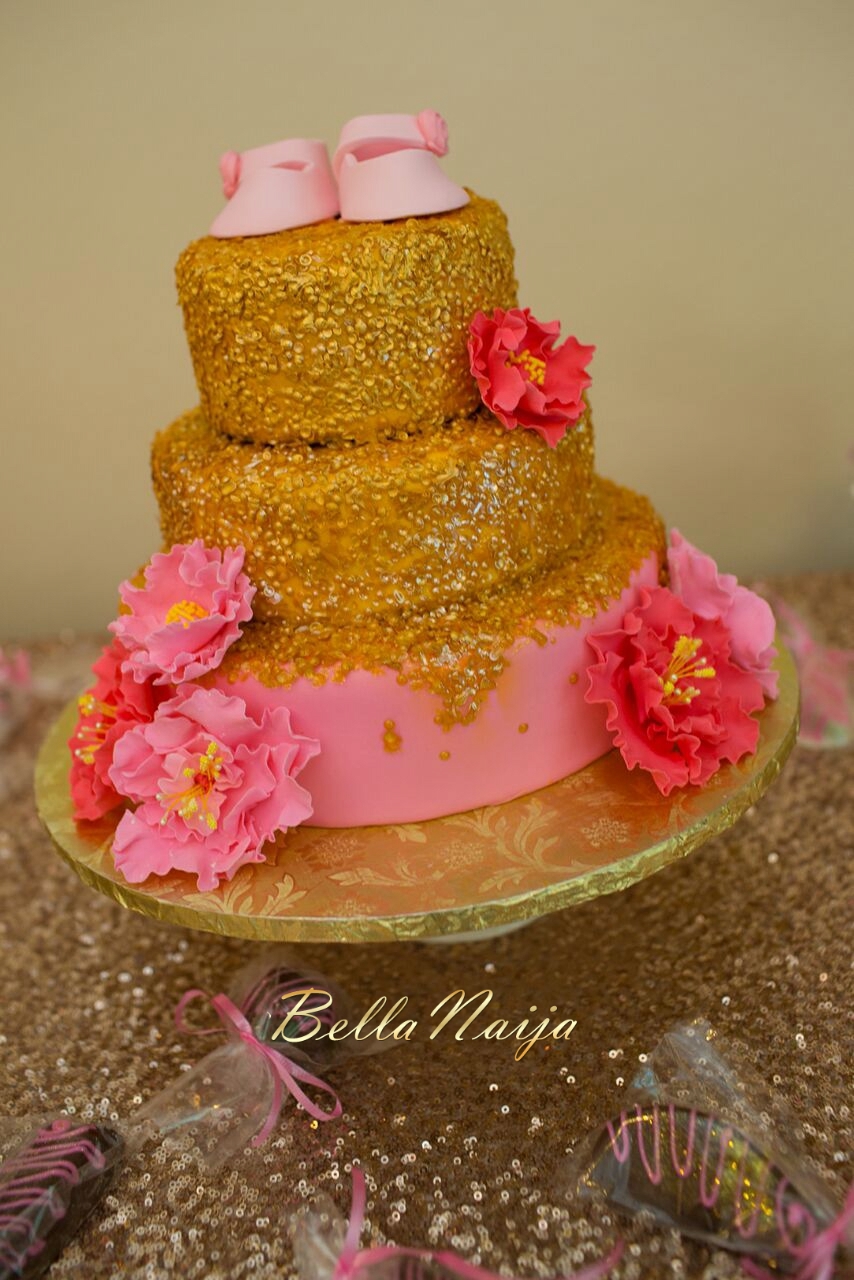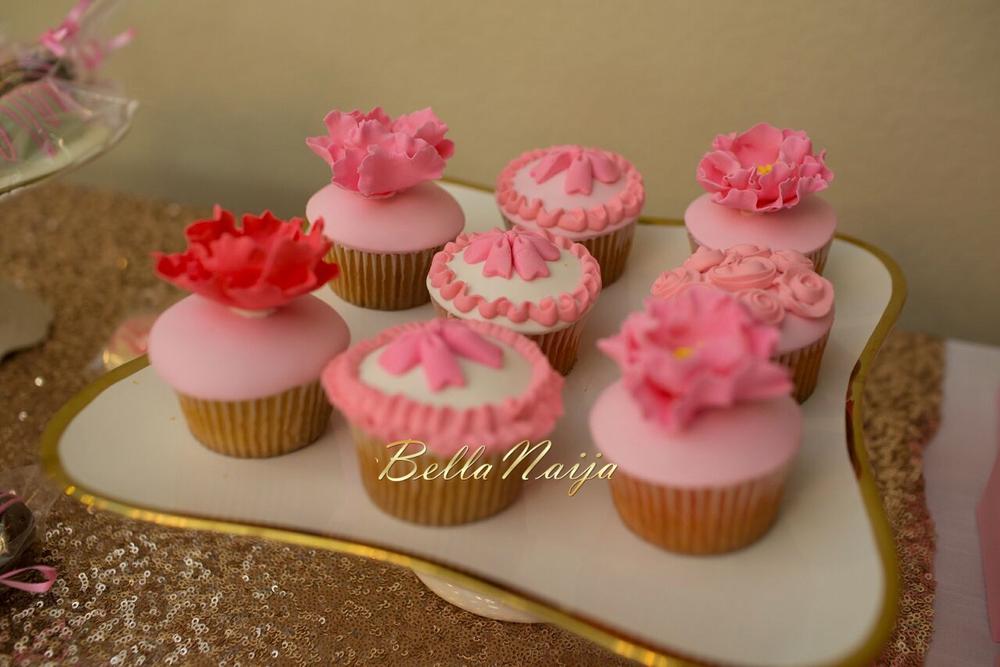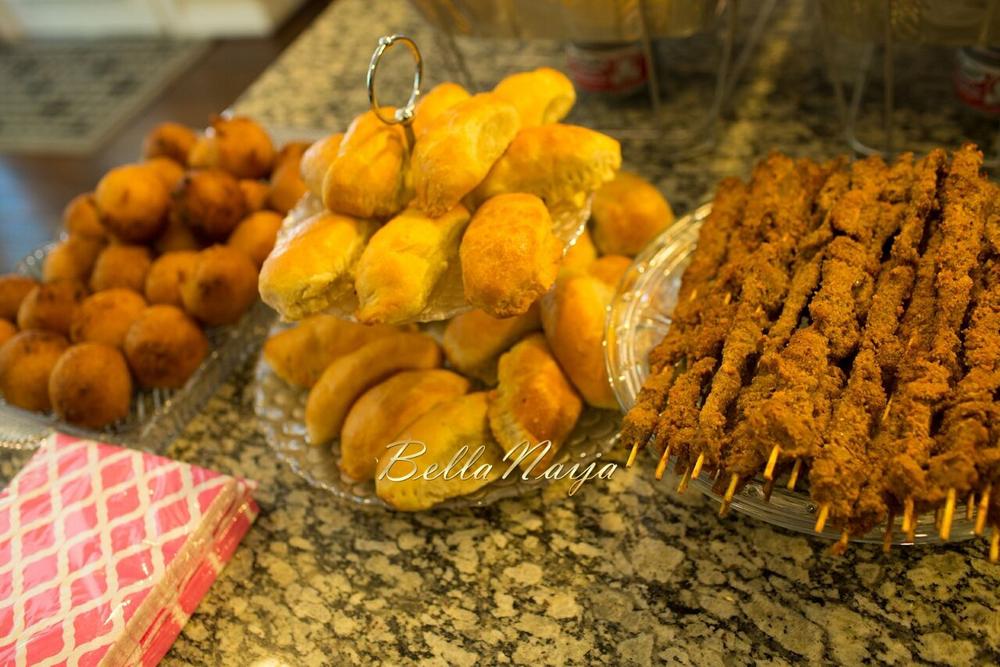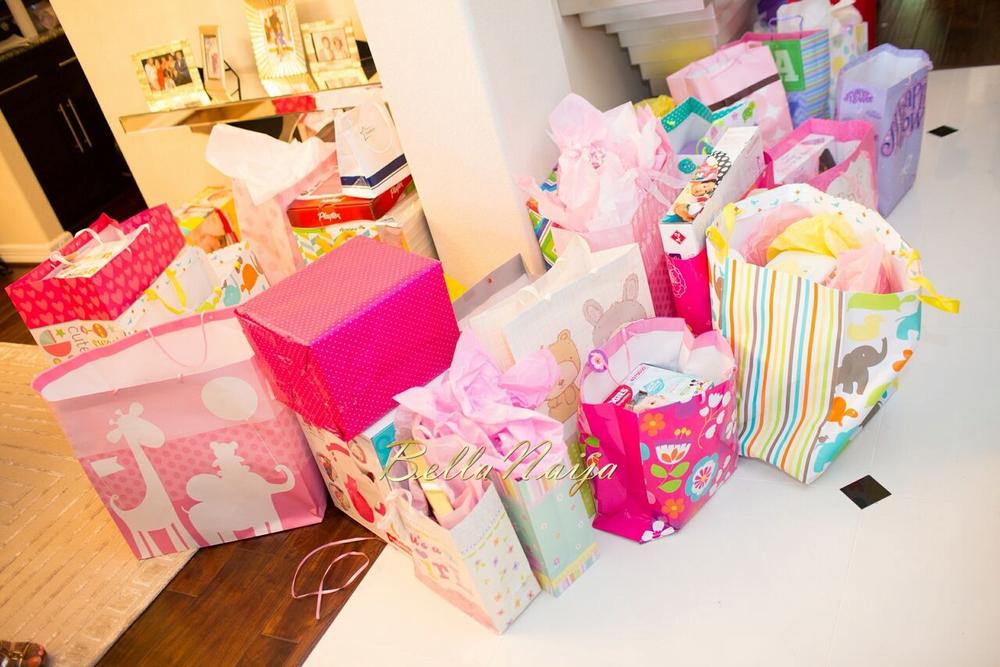 BNW: What kind of games did you play?
Chisom & Chete: We had so much fun! The girls and the guys were equally involved in the games. We played:
Diaper Surprise: You heat candy bars in the microwave and smear each gooey mess onto a diaper, keeping track of which candy bar goes on which diaper. Have guests "sniff" each diaper and guess which candy bar is on each one.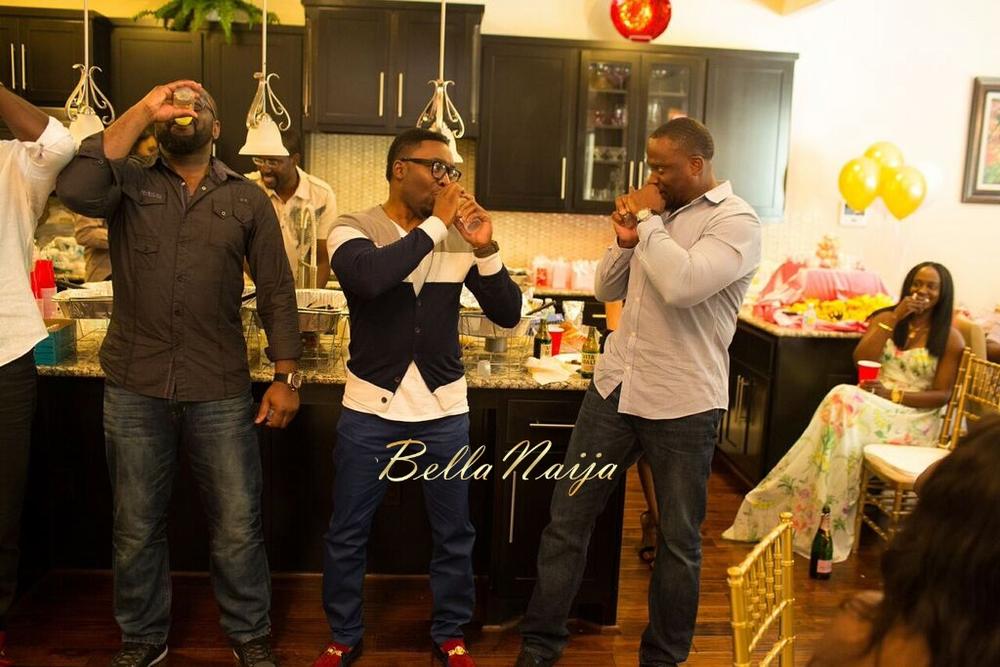 Bottle Chugging: The guys played this game and it was very entertaining! We gave each player a baby bottle and filled it with juice . Every player lines up, and when you shout, "Go!" The players have to drink the liquid as quickly as they can – through the nipple. (No unscrewing the top allowed!) Whoever finishes first is the winner.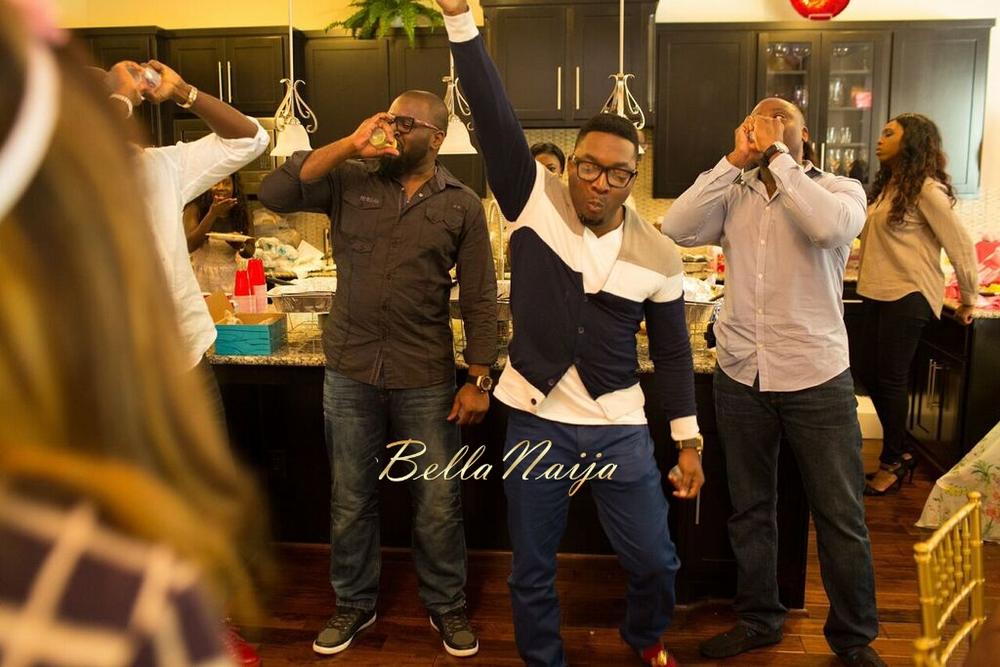 Guess the Baby Food: Buy jars of baby food in pairs of similar colors. Mark the jars with a permanent marker, Then remove the labels, marking the jar number on the back of the corresponding label. Hide the labels to use as an answer key. Have the guests examine the unopened jars by sight and smell only and guess what each one is.The person with the most correct answers wins the game!
Measure the Mama: The goal of this game is to have each guest estimate the size of the mama-to-be's belly. All you need is a spool of ribbon. Have each guest pull the amount of ribbon they think would fit perfectly around the center of the mama's belly. After each guest has cut their string, have them measure it against the mama-to-be's belly. The person with the closest estimate wins!
We had such a fun time with family and friends that day!
Here are more photos from the beautiful baby shower at the couple's Houston home.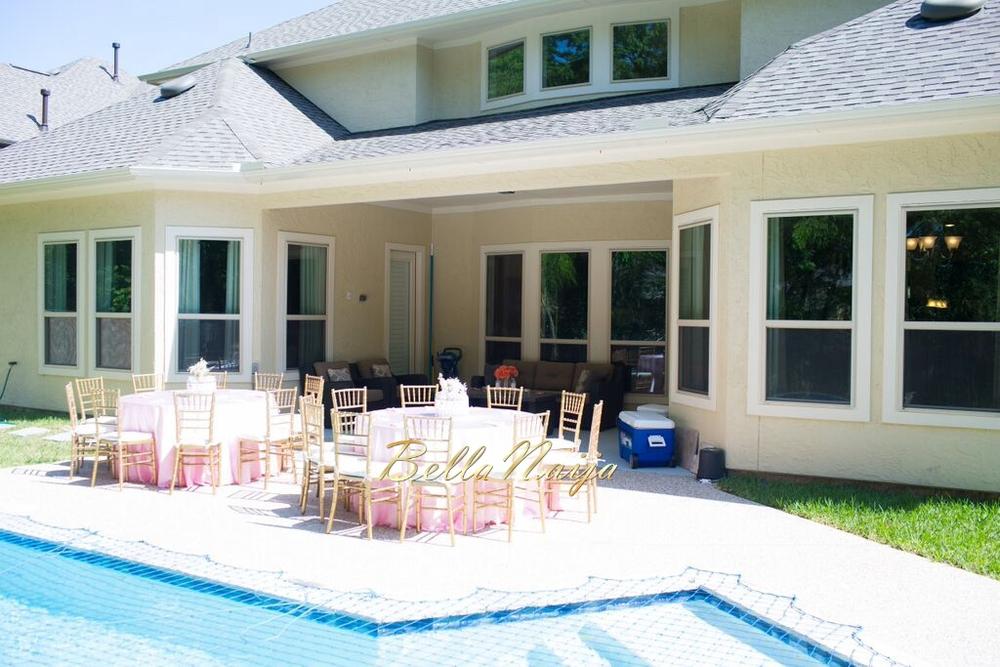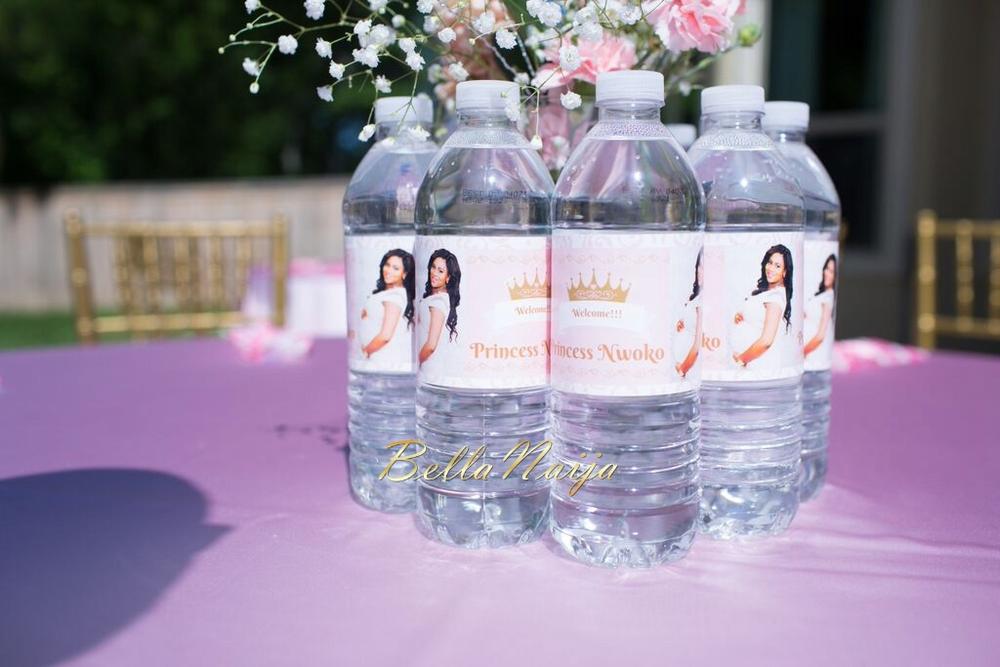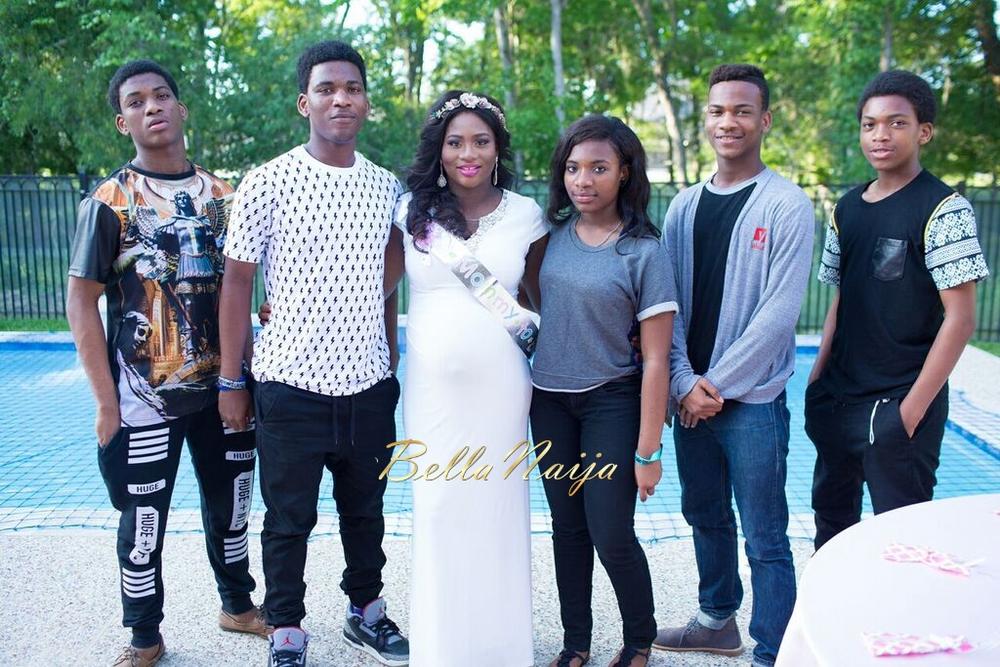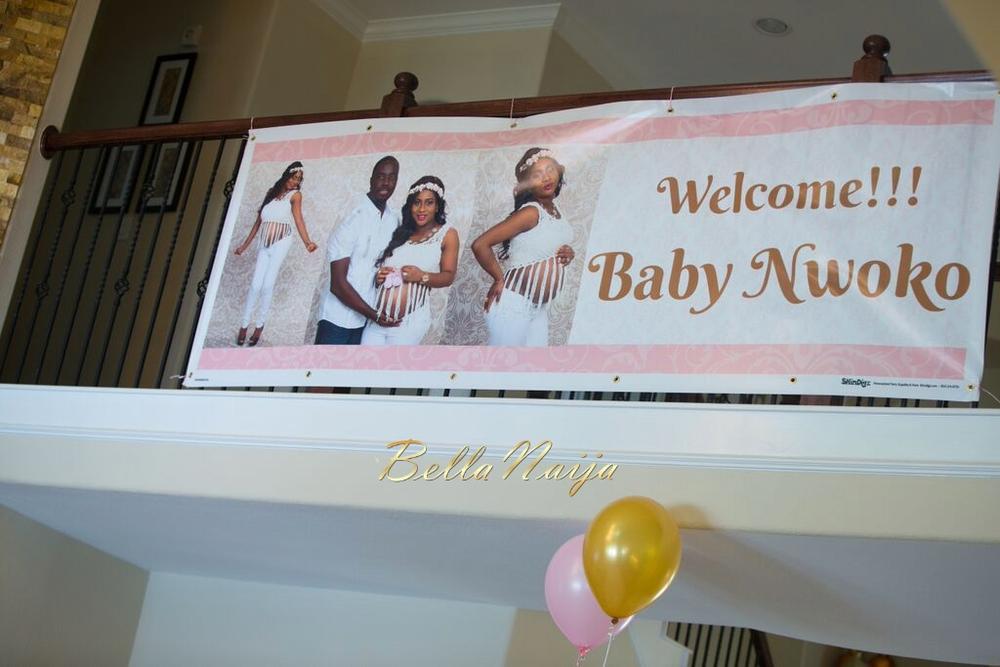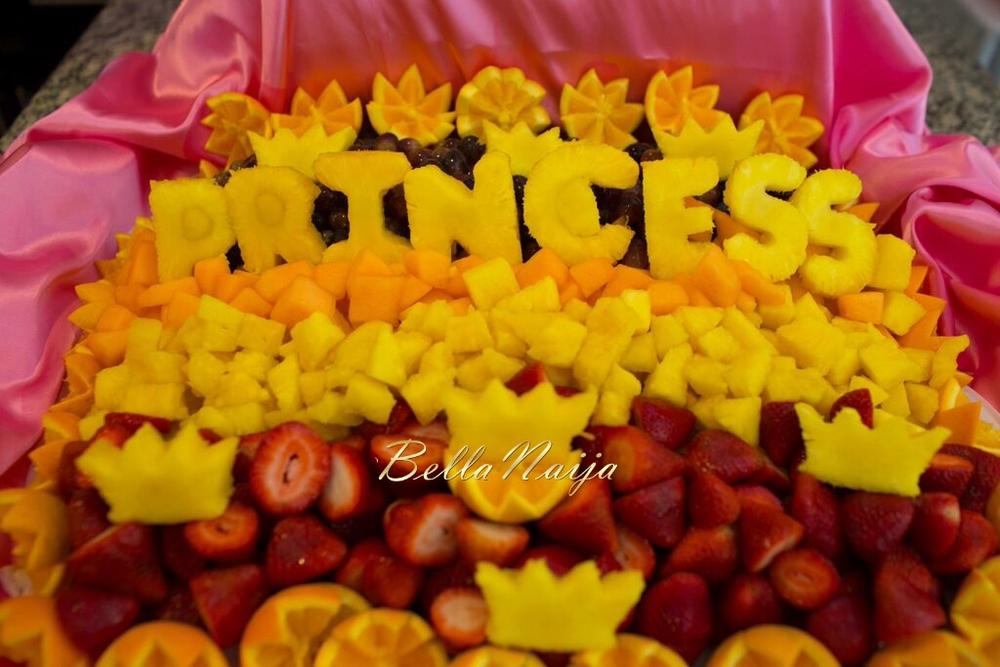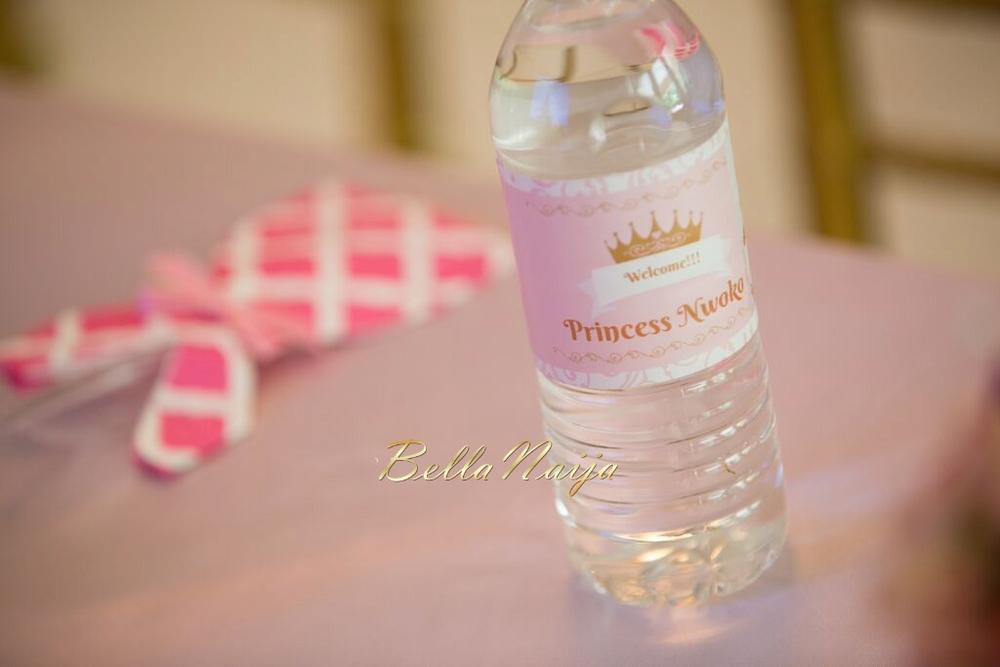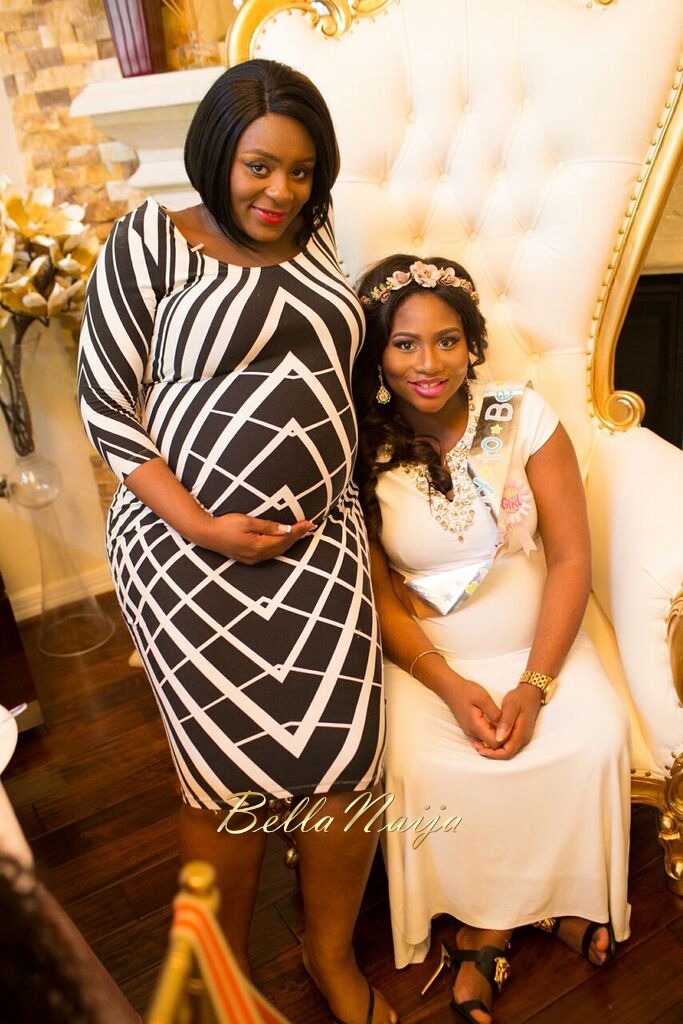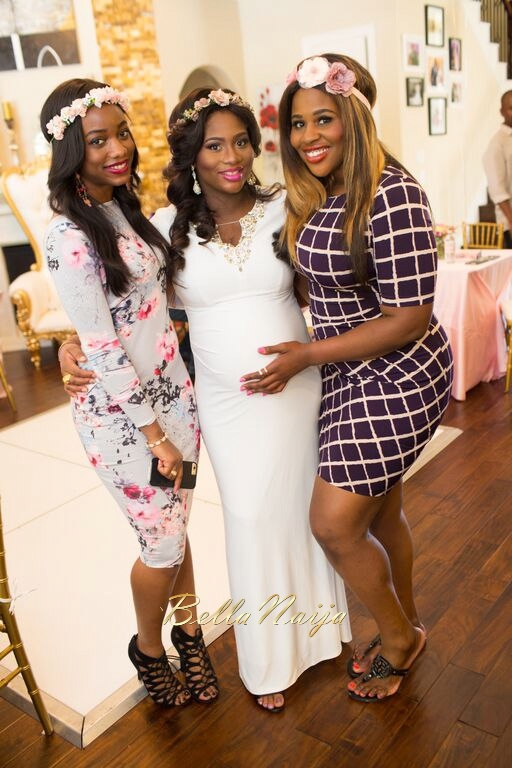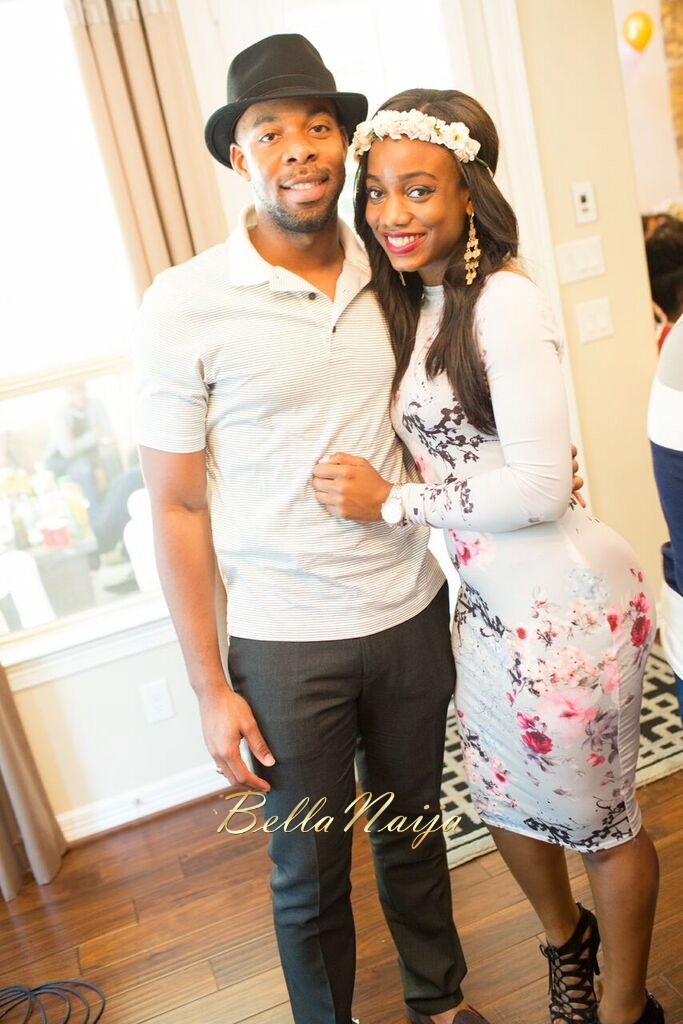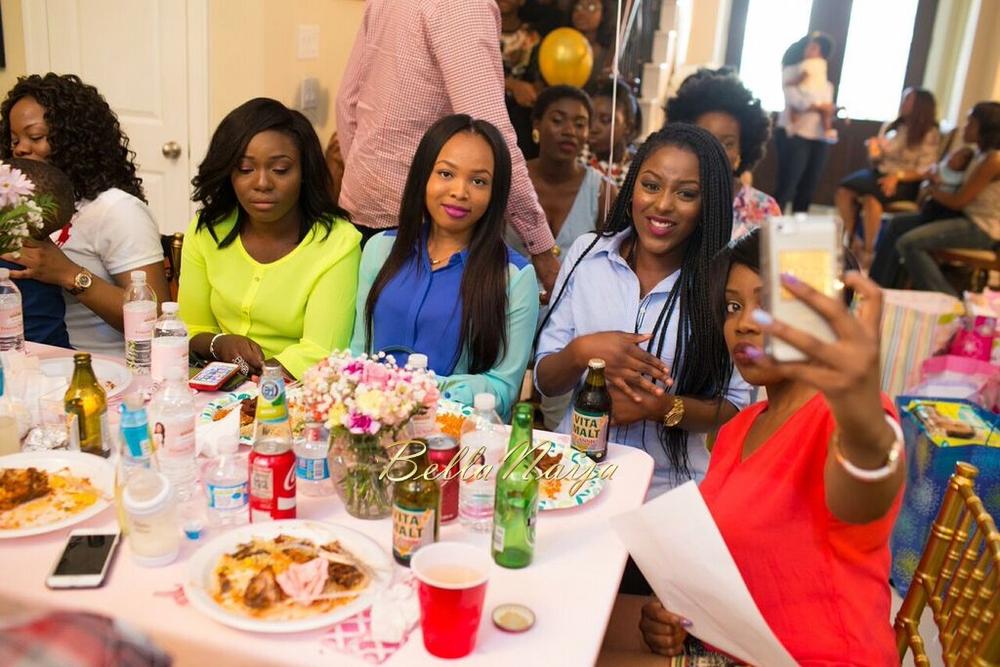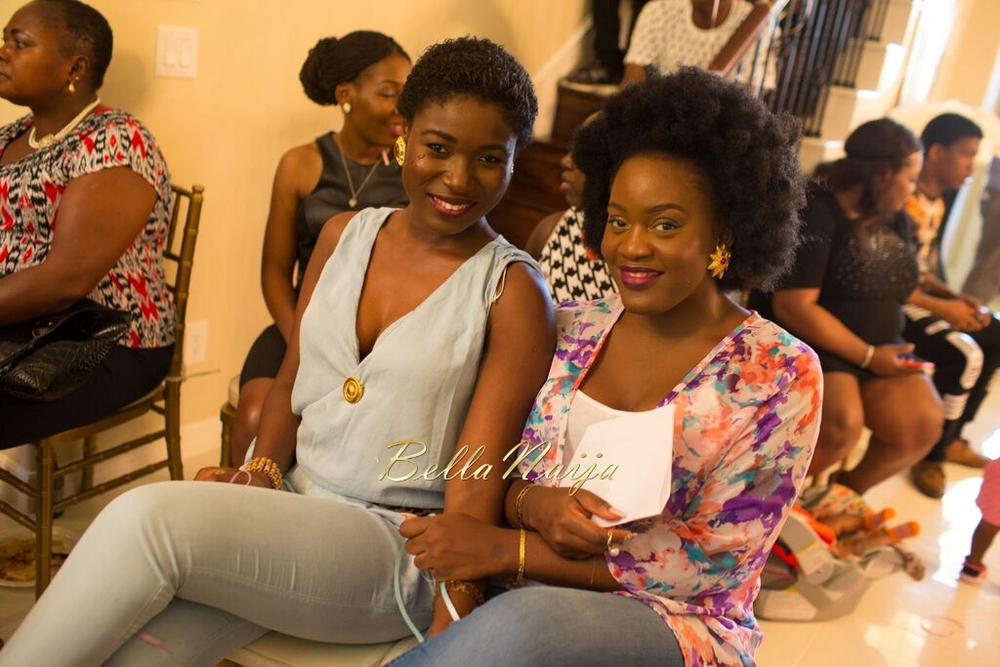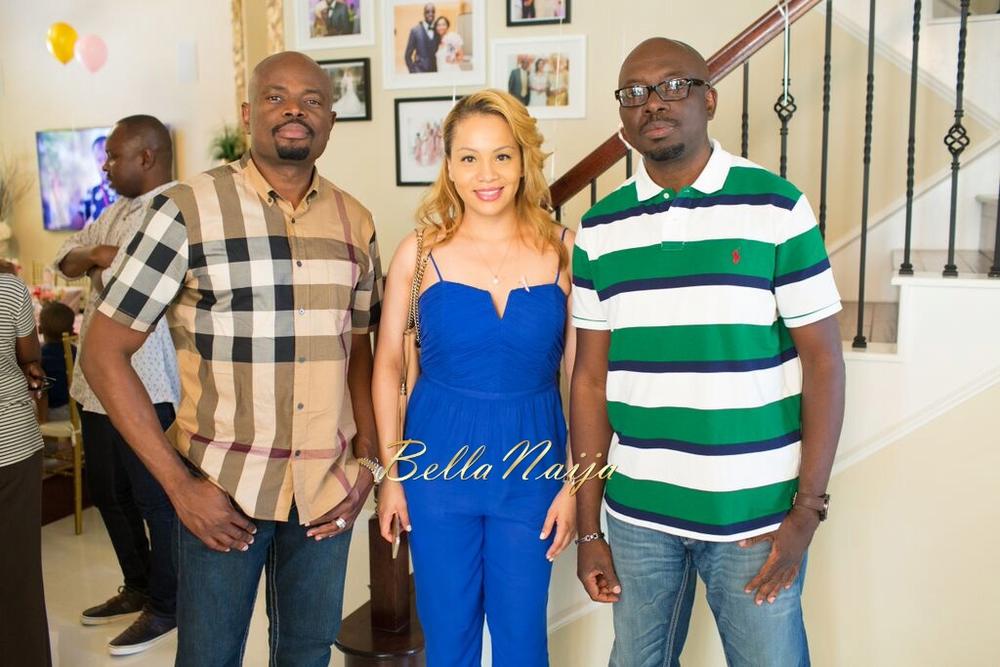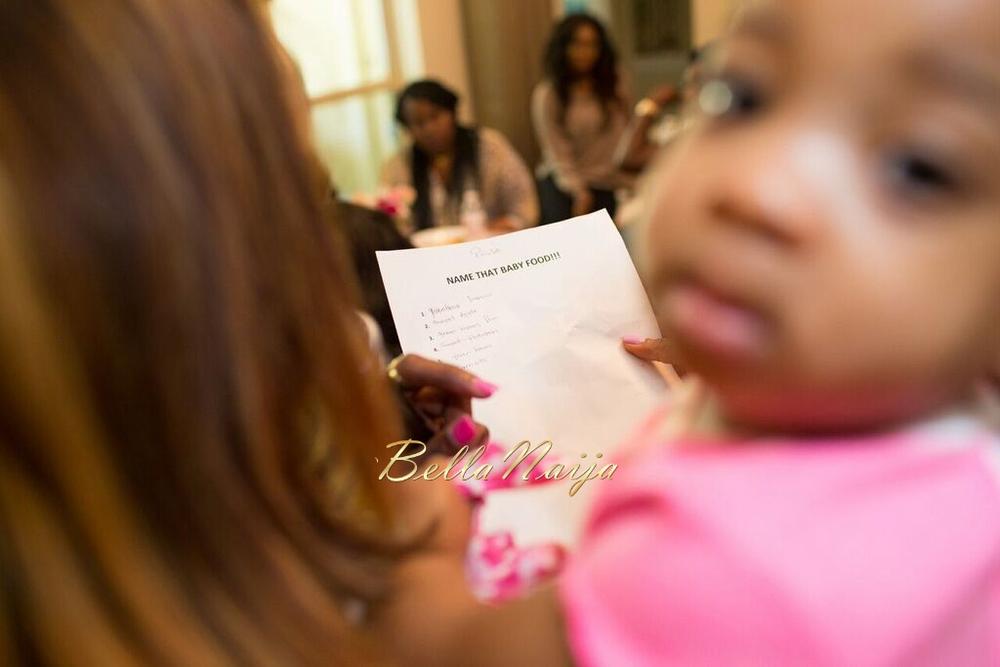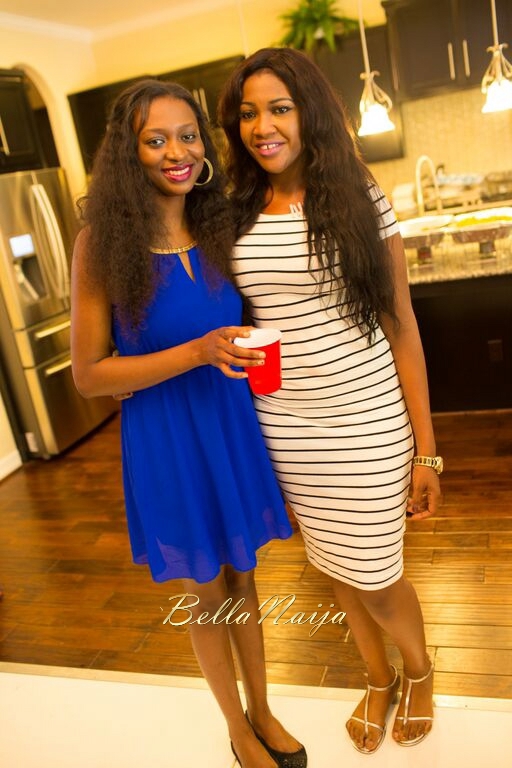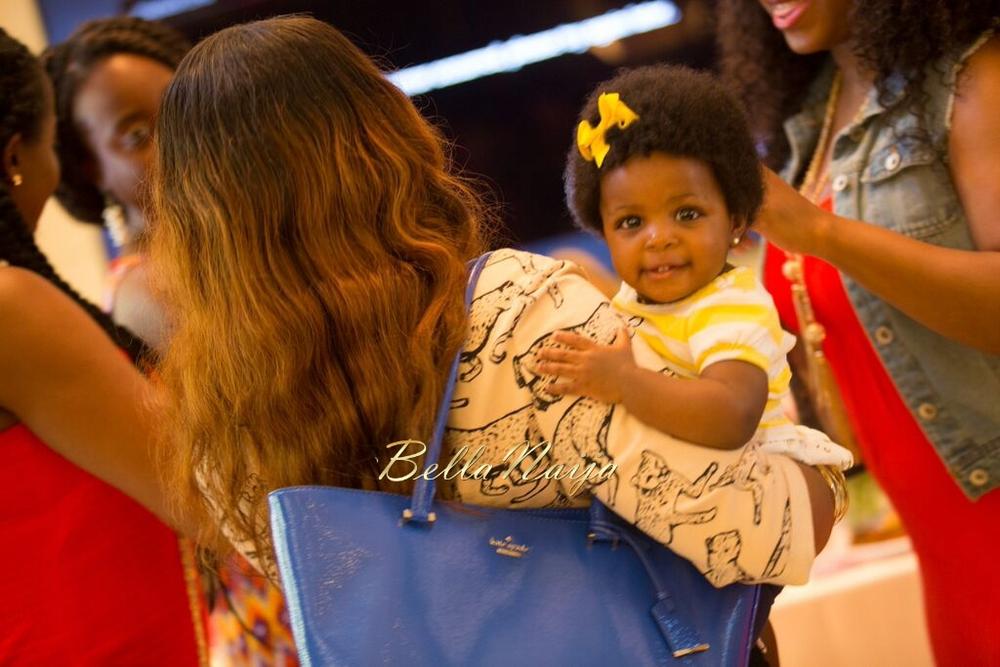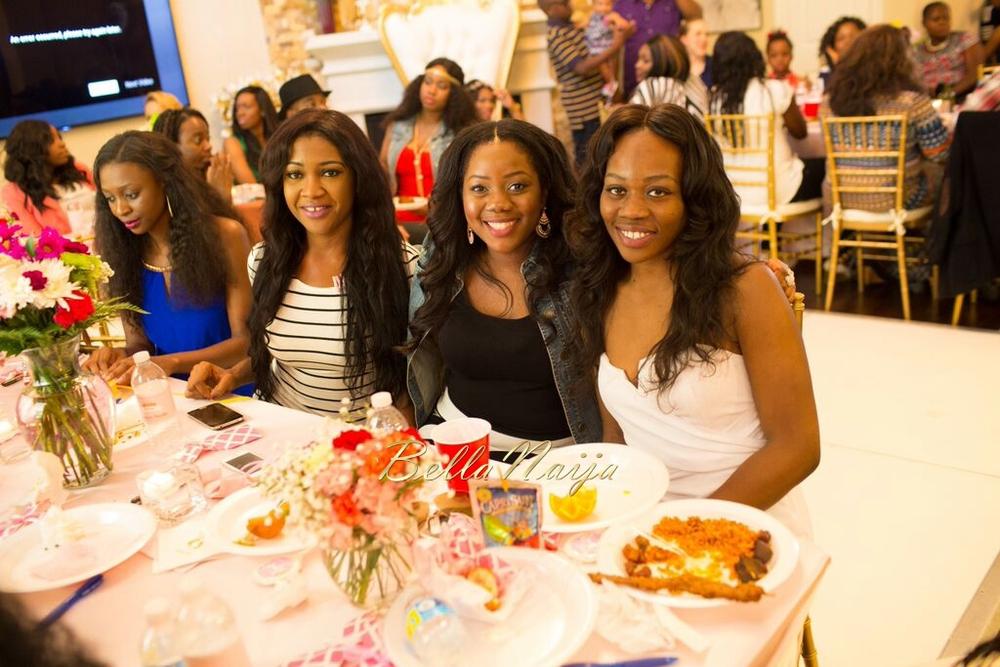 Baby Kayla's room is also pink and gold, perfect for the little princess.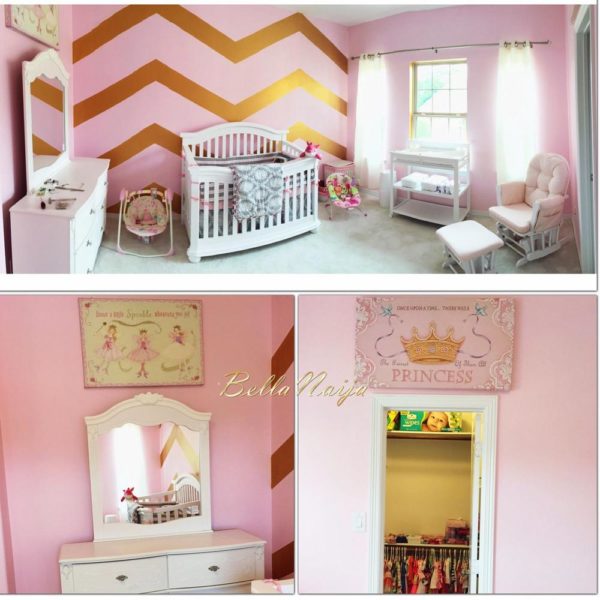 BellaNaija Weddings wishes Chisom and Chete the best of married life ahead!
Vendors
Photographer: Mike Charlton Photography
DJ: DJ Yellow
Decor: Mum and Friends
Mum's Makeup: Lyzadora
Cake, cookies and cupcakes: Cakeapalooza by Cindy