We're elated to present Blessing Akpan and Gideon Yobo's Liverpool wedding. From their meeting at church to getting married a month ago, their paths were certainly destined to cross.
The groom was moved to tears when he saw Blessing coming down the aisle, but of course it was a joyful day of festivities, complete with romantic moments including a horse and carriage ride, releasing doves, and ending in their names lit up in flames!
Bigg Ayo captured all the magic in his lens.
***
Blessing & Gideon first met at church, at the New Life International Mission in Liverpool on February 24th 2008, during Sunday service.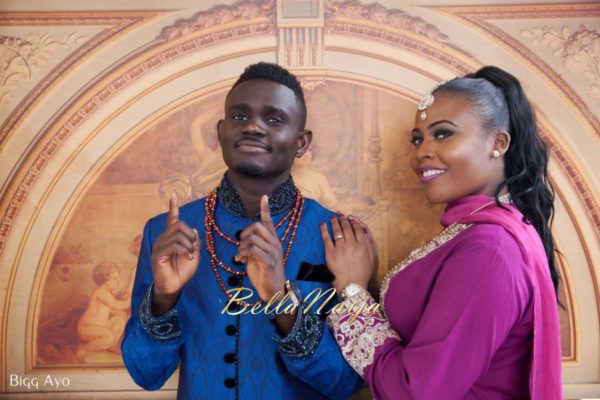 Blessing was asked to pass a message to Gideon for his brother. They went on to become very good friends who looked out for each other, and grew together in love and faith.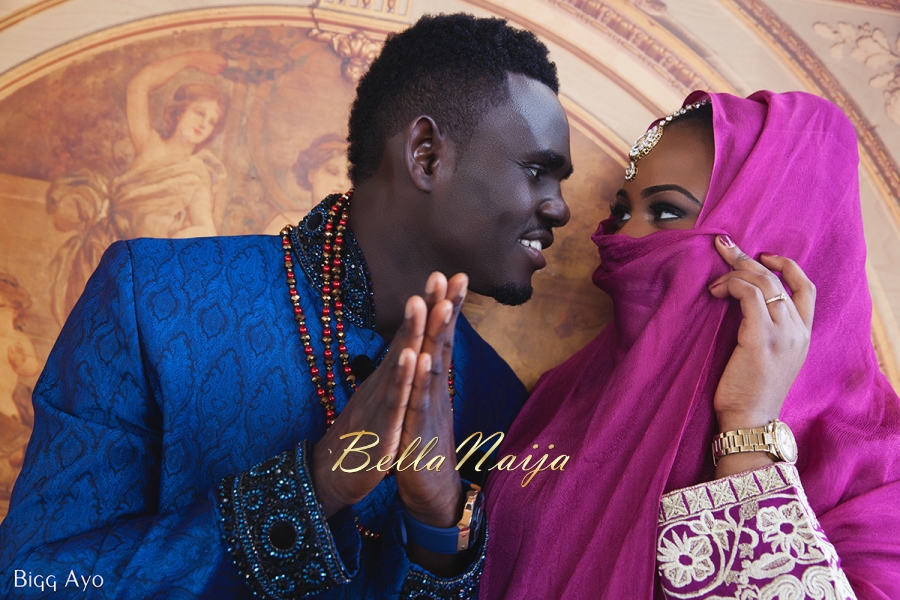 The couple shares that after a certain period of "praying and waiting on the Lord", Gideon proposed to Blessing at her 21st birthday dinner on November 9, 2013 at Matou Pan Asian Restaurant in Liverpool, UK with friends and family. It was a huge surprise for Blessing and she gladly said "Yes"!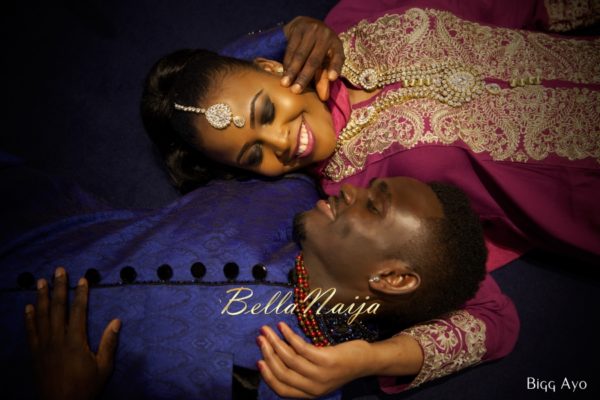 The Couple has Biblical Advice for Singles Seeking Love
"Searching for Mr or and Mrs Right? Don't sweat 'experimenting & experiencing' Why am I tempted? WAIT, God doesn't do trial and error. Wait for God's specific one for you rather than trying out generic options. Read through God's word, meditate and get wisdom and understanding to discern the ideal attributes to look out for, rather than outward appearance of potential suitors.
Hide your heart in God's word and Mr Right will find it there. Destinies aren't by chance. God has called us, predestined us, He's justified us and glorified us. It's scripted even before we're conceived in our mother's womb. It means not even our dear lovely mum can manipulate this. We must move out of our comfort zone to locate who we truly are in Christ and pursue our purpose wholeheartedly. Grace and peace has already been multiplied on us for this very reason."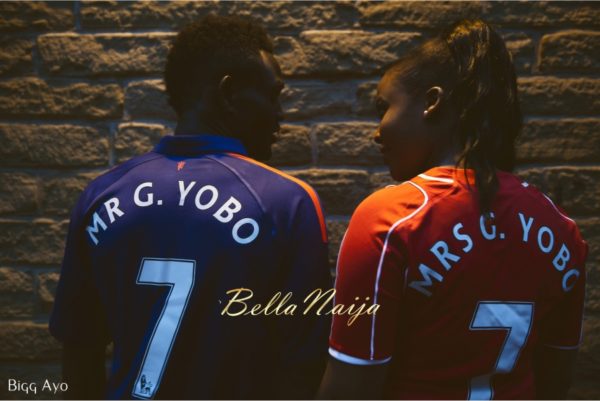 BellaNaija Weddings wishes Blessing and Gideon a life and marriage filled with love, laughter and blessings.
***

White Wedding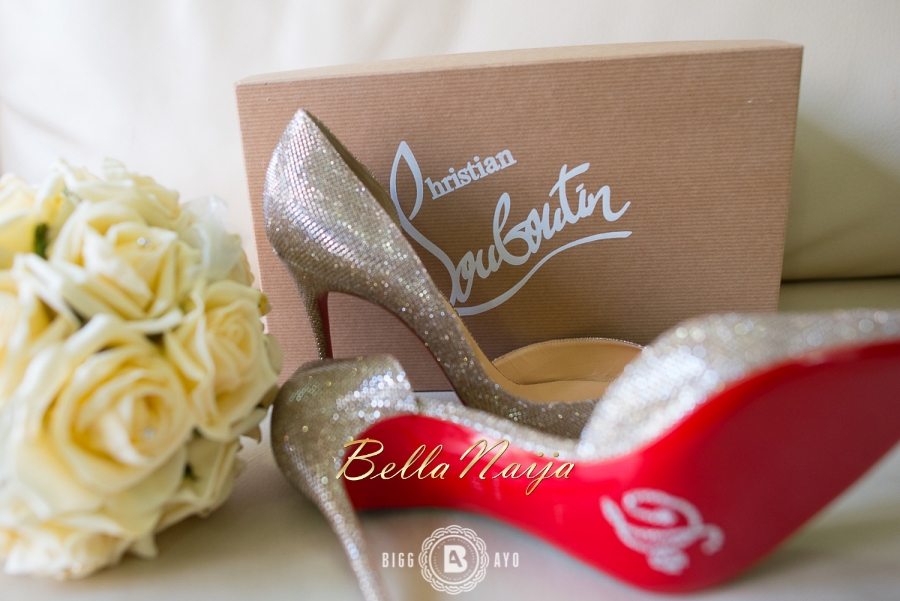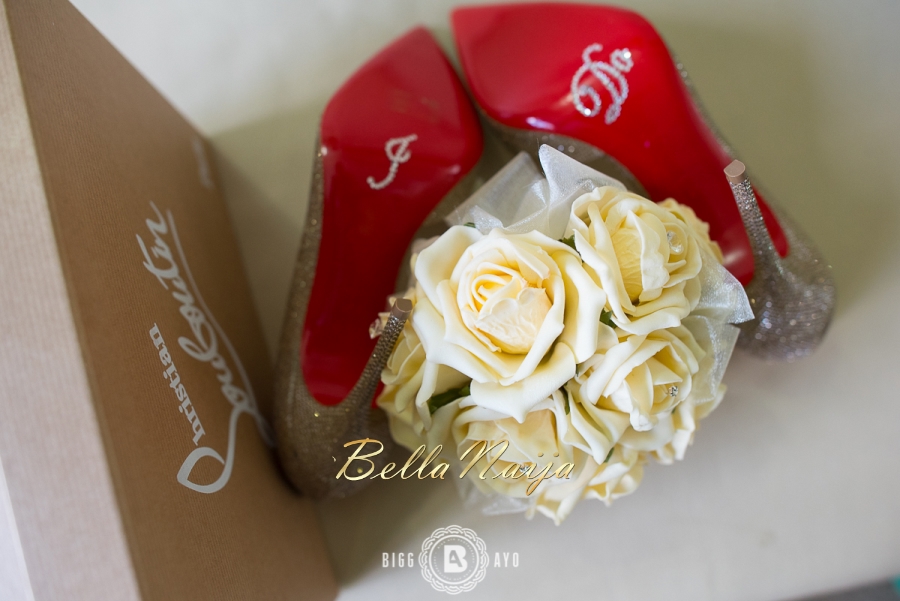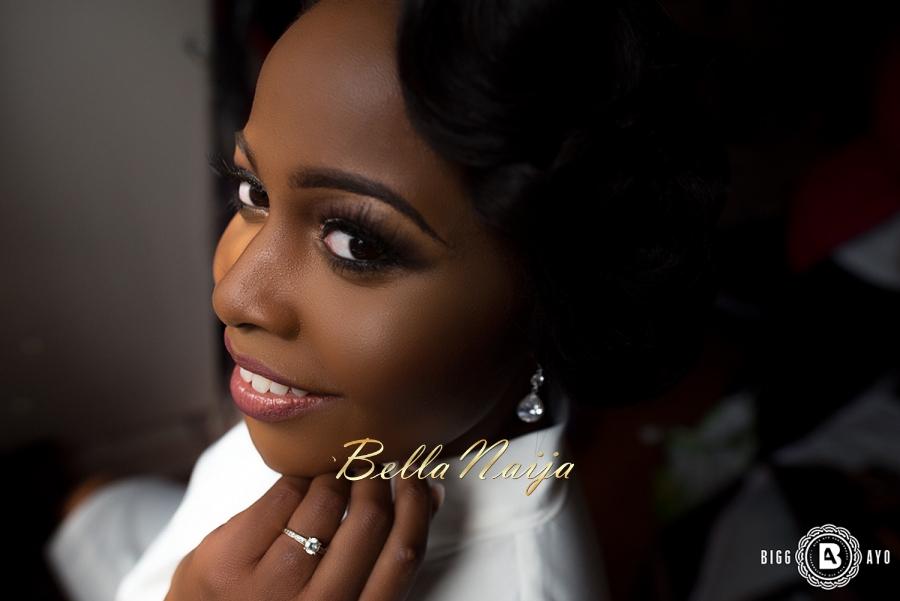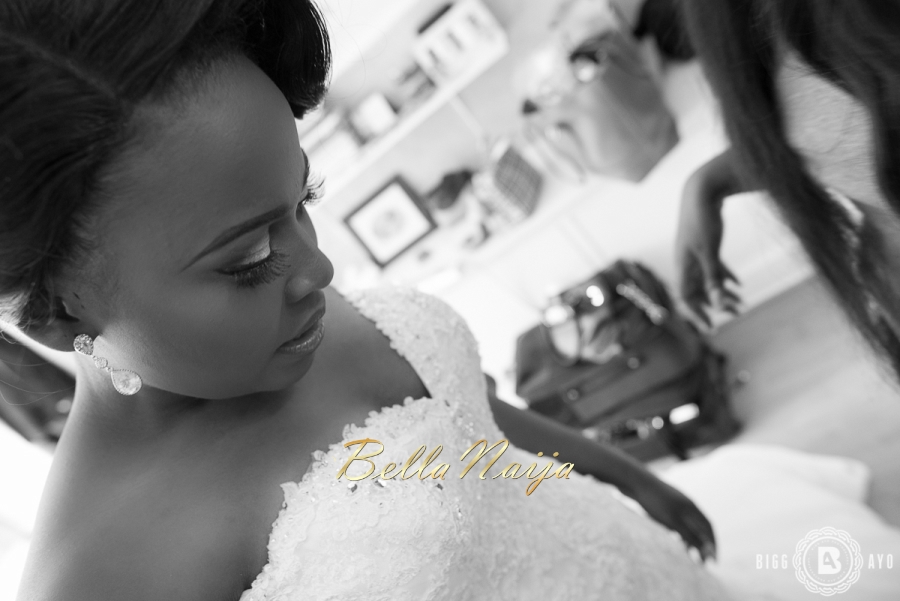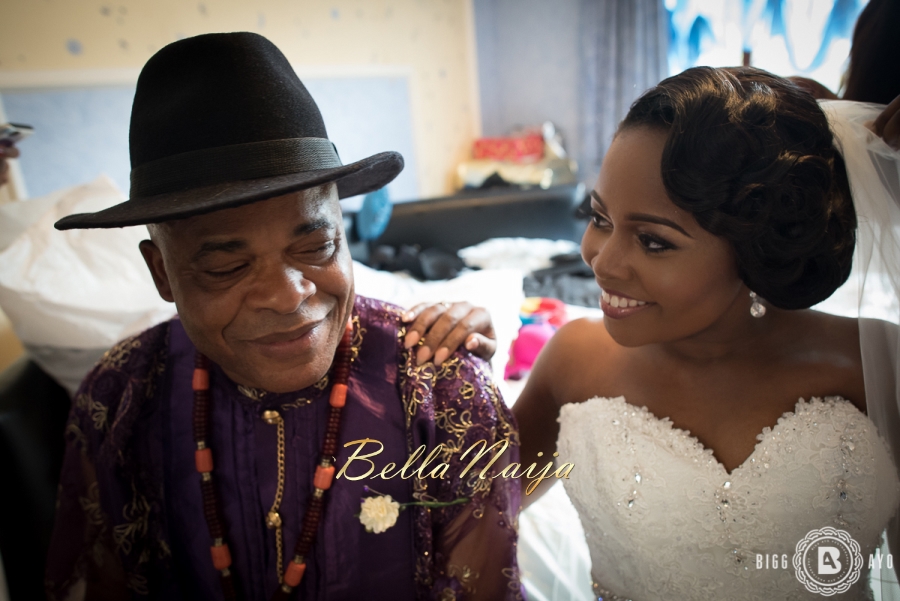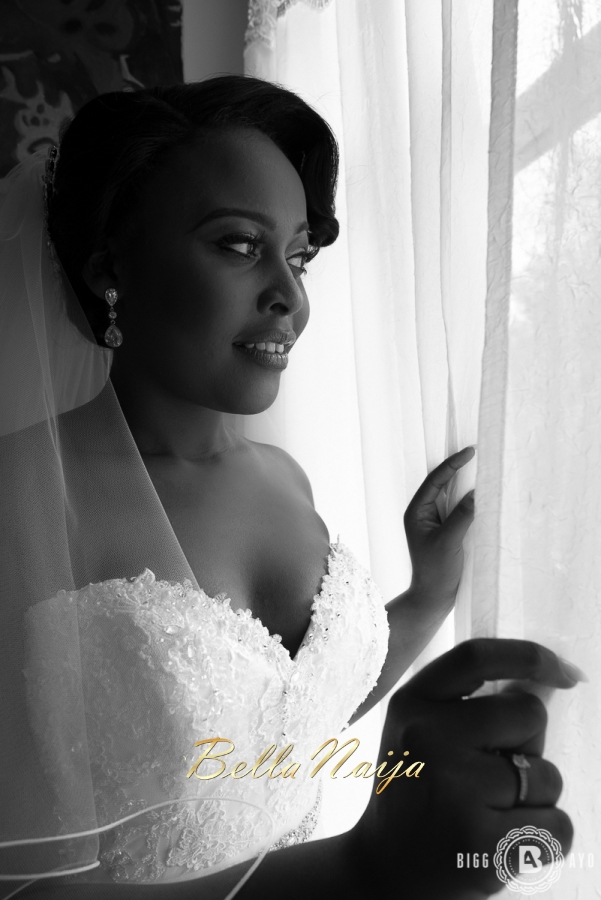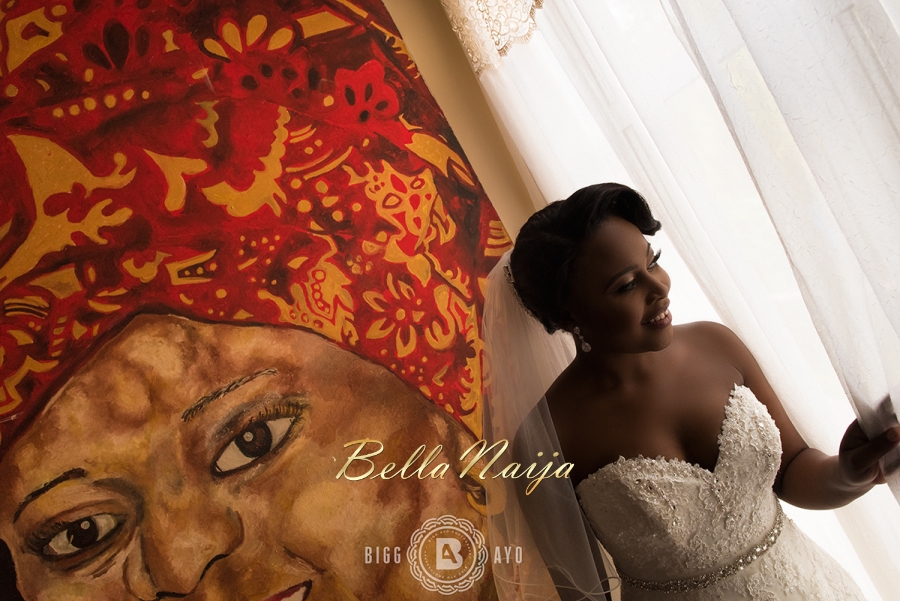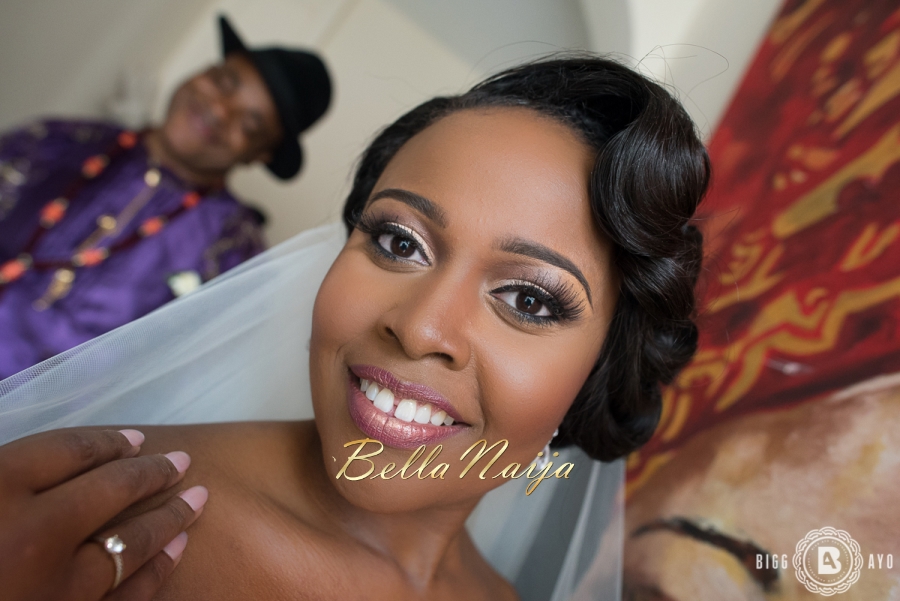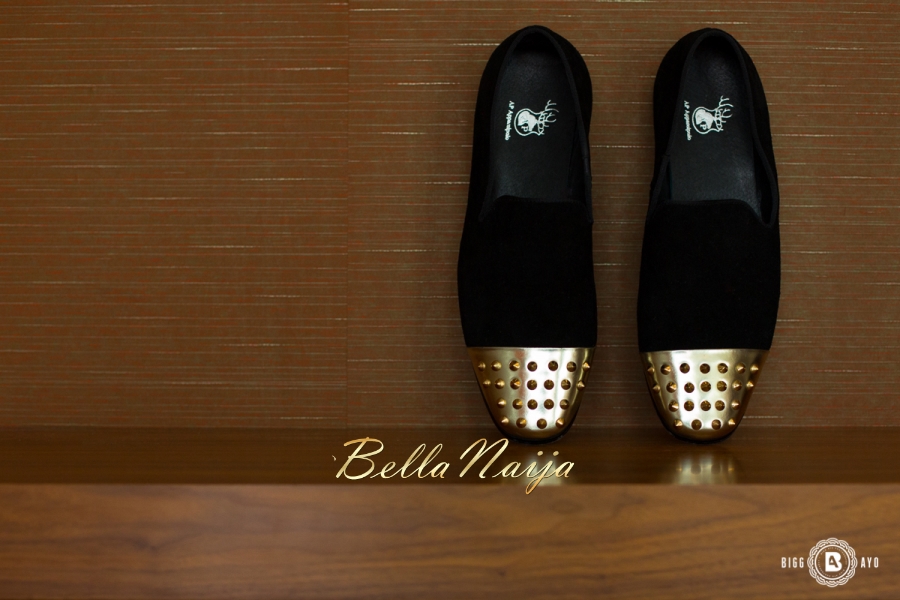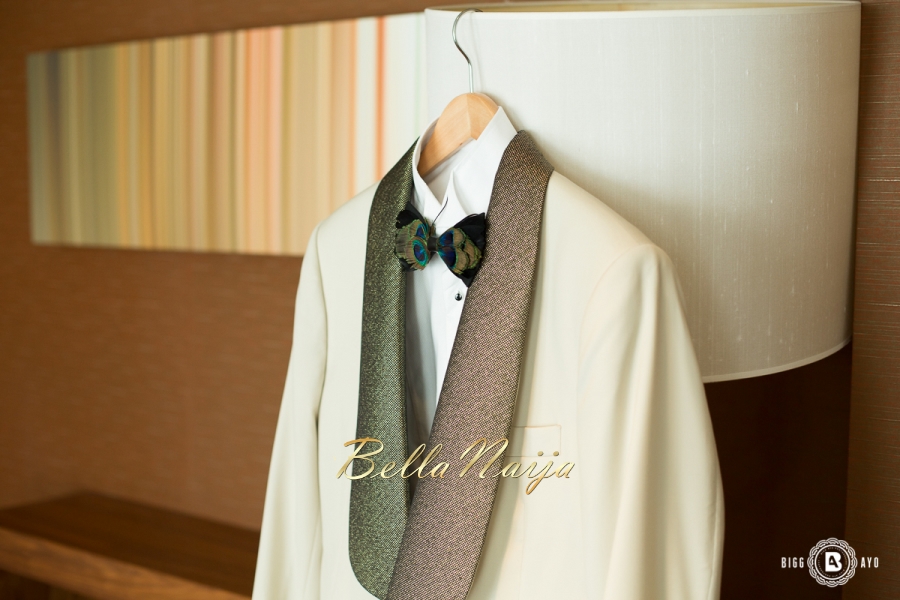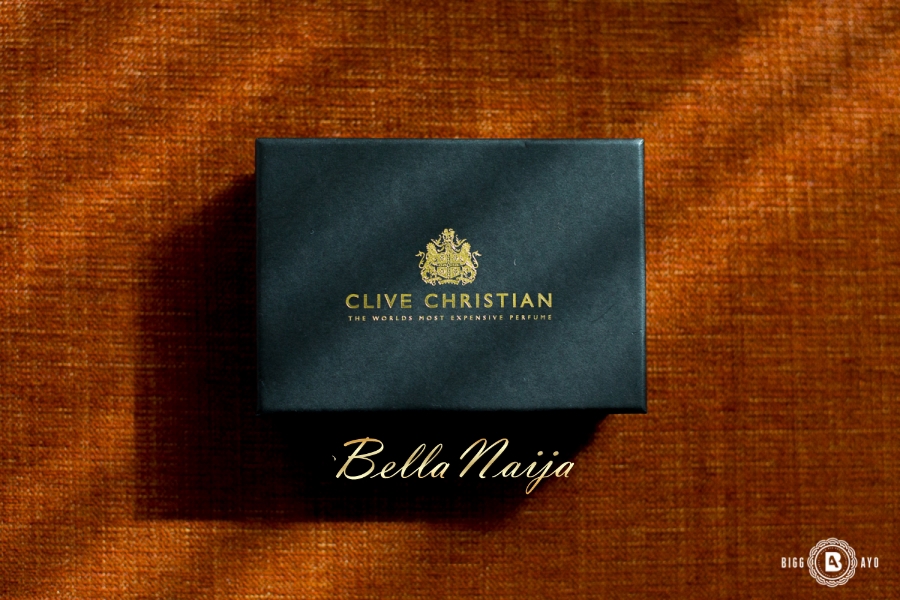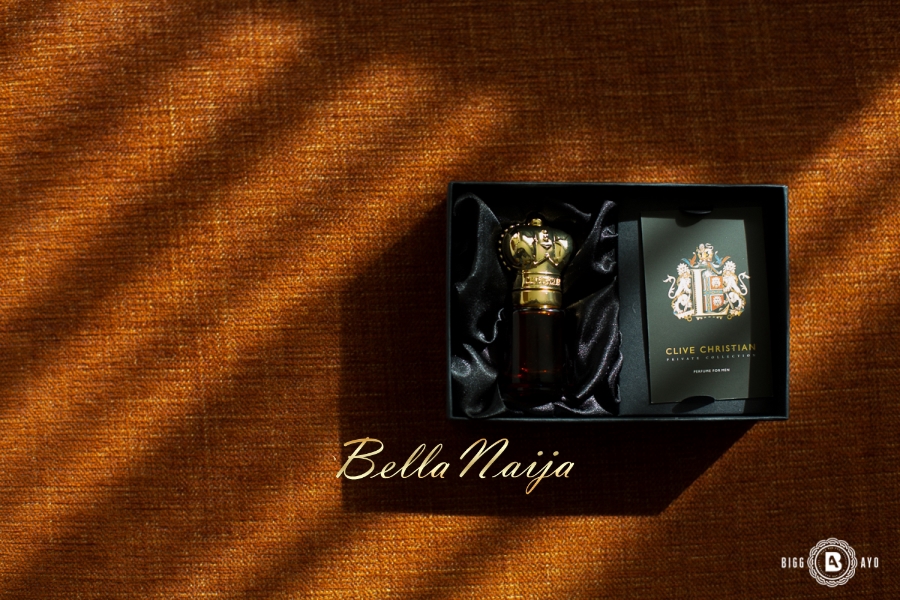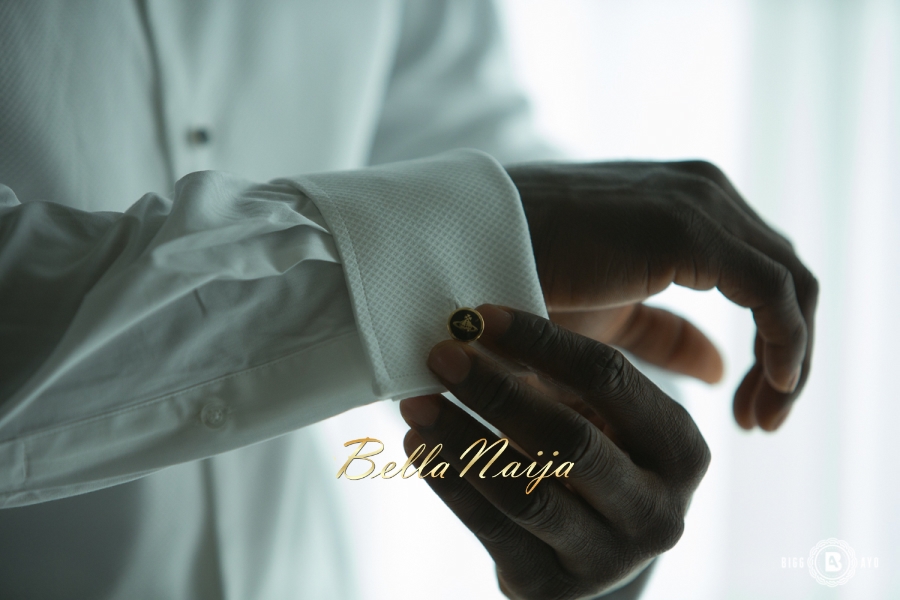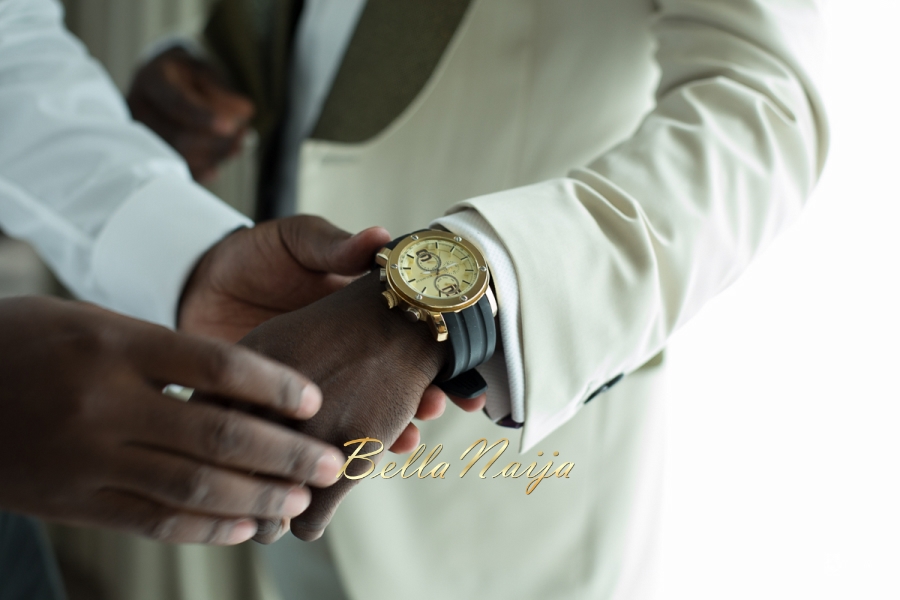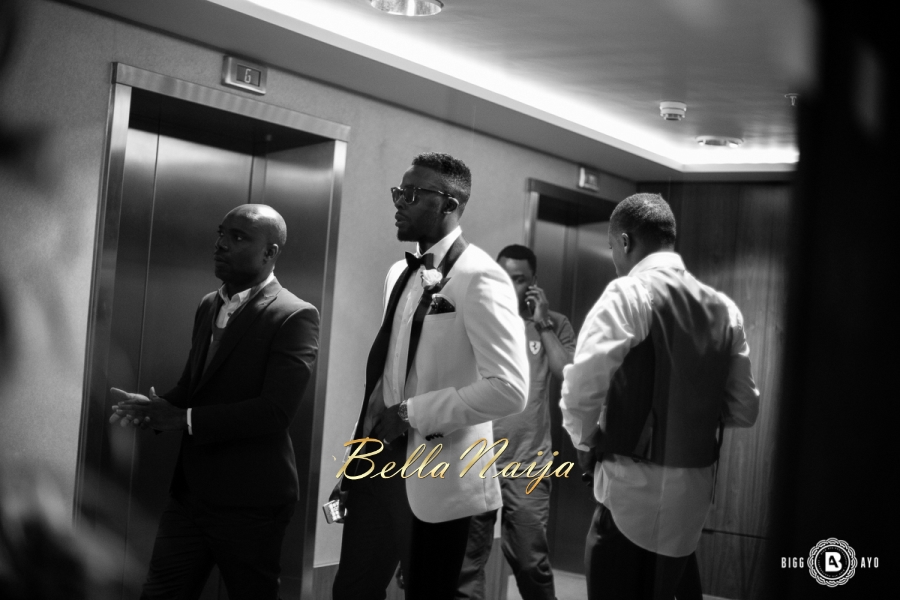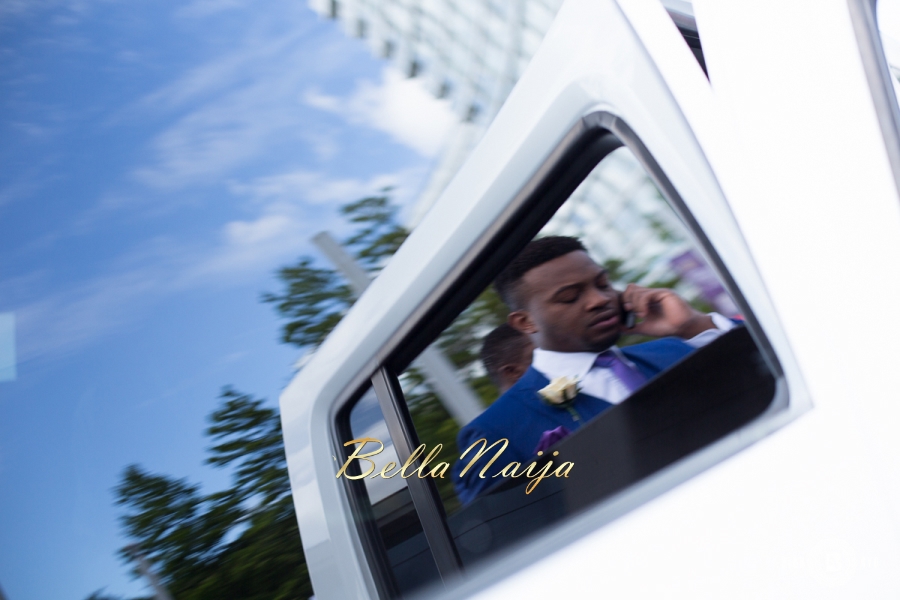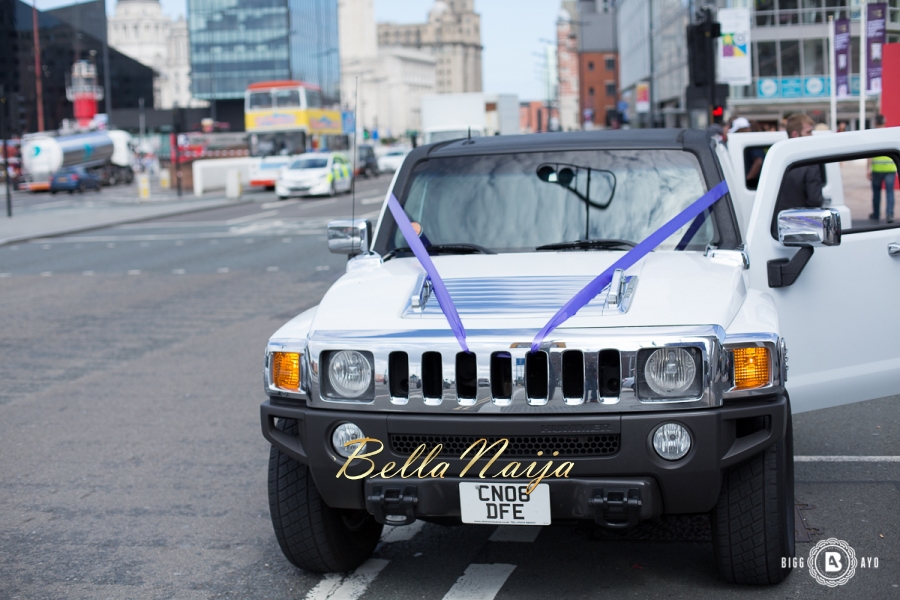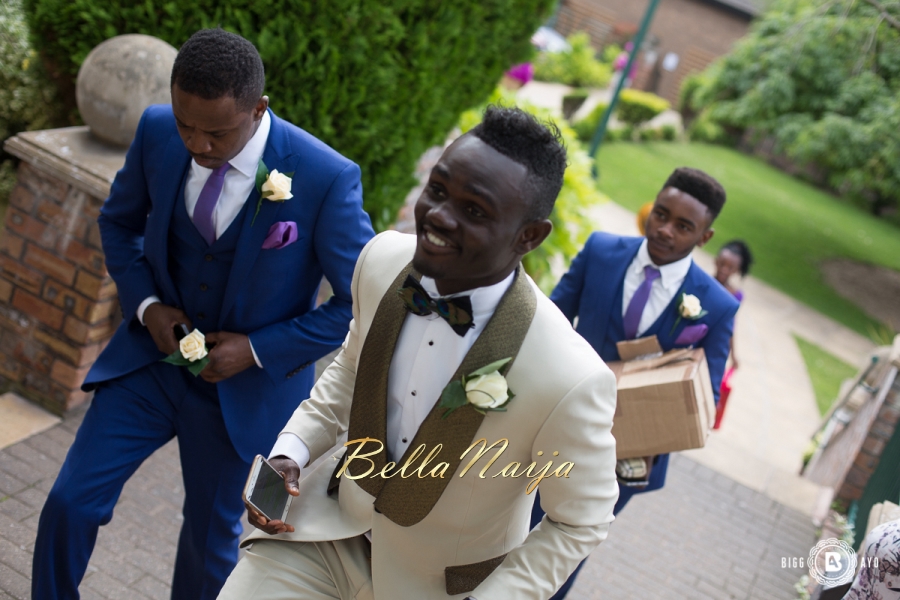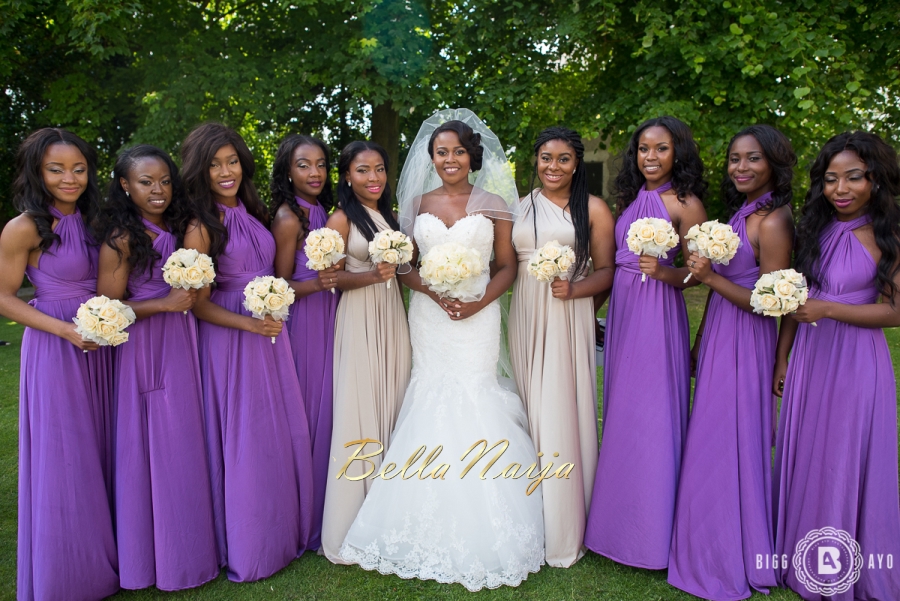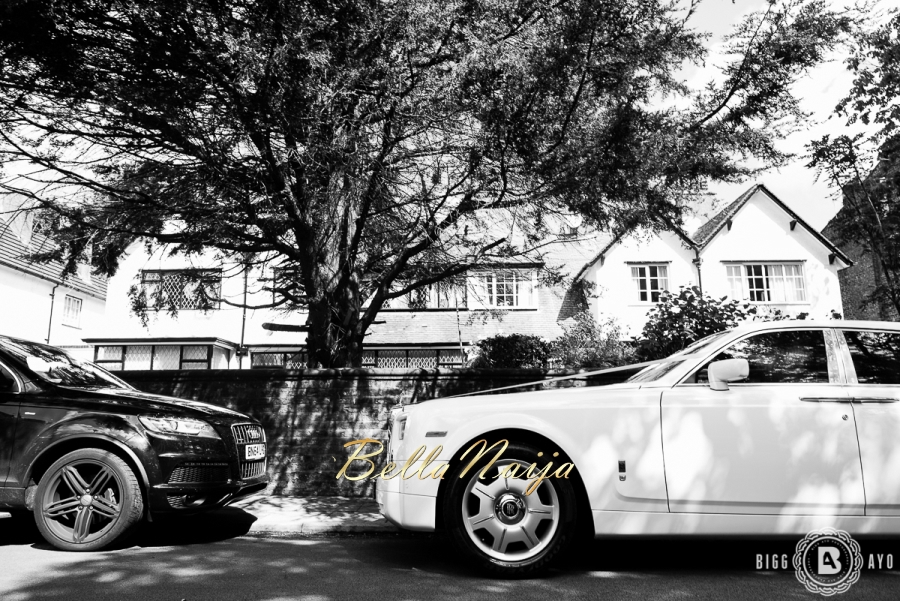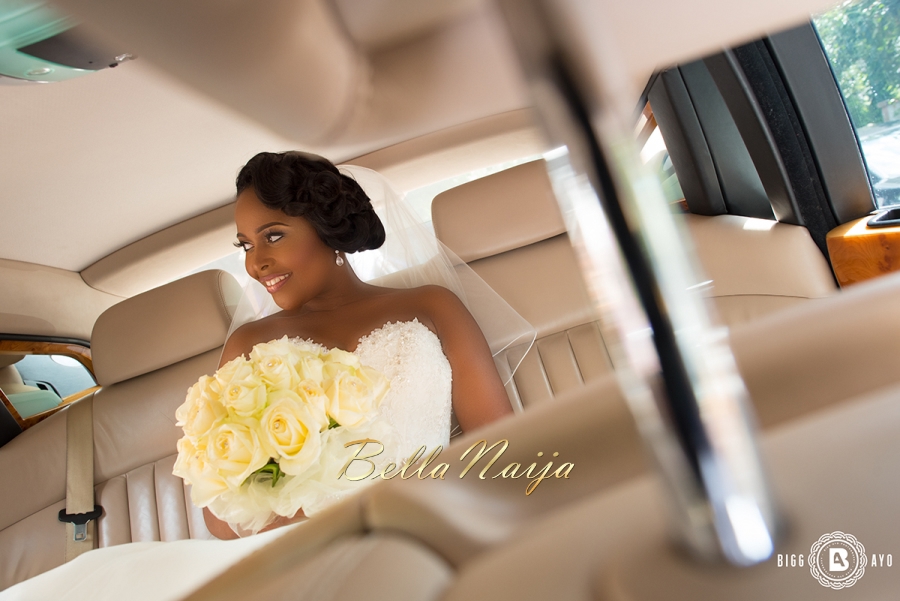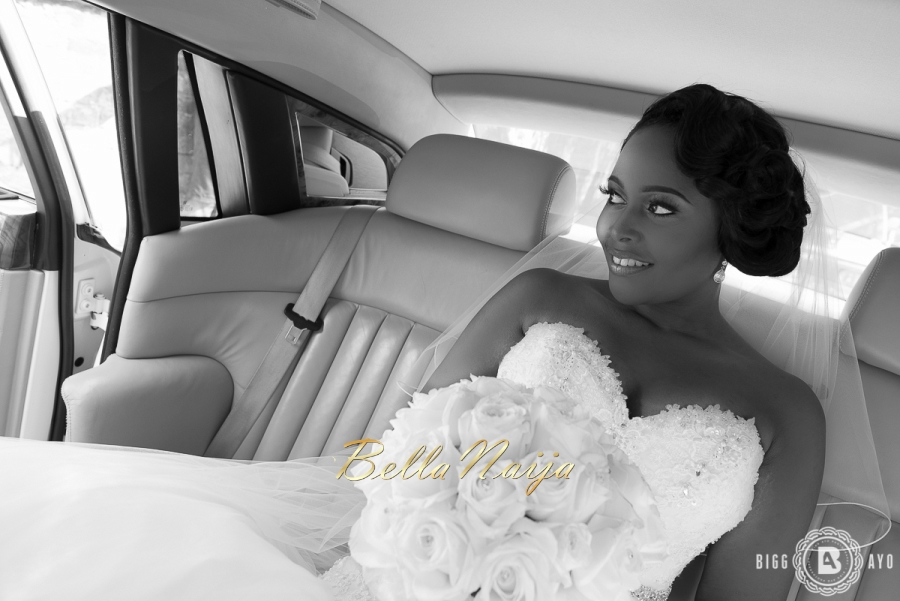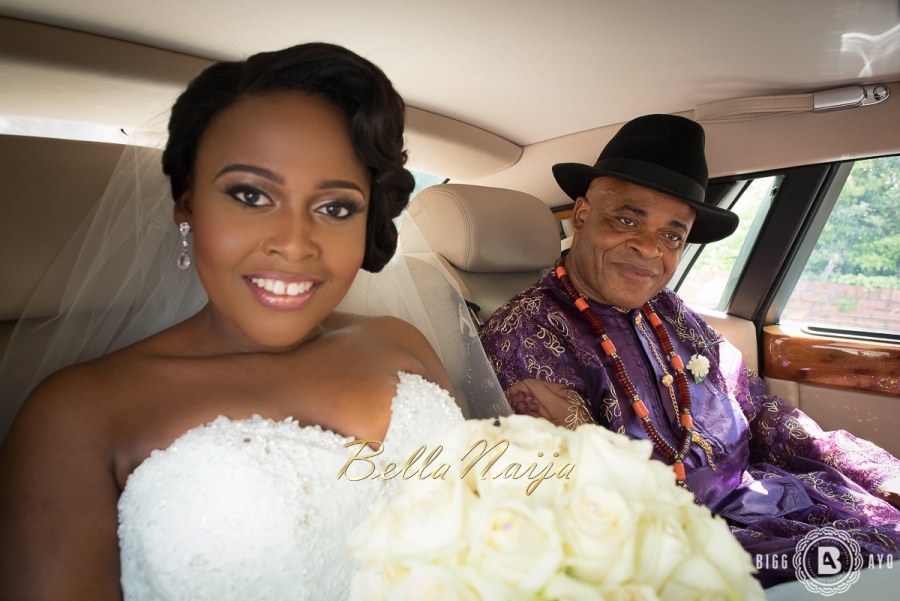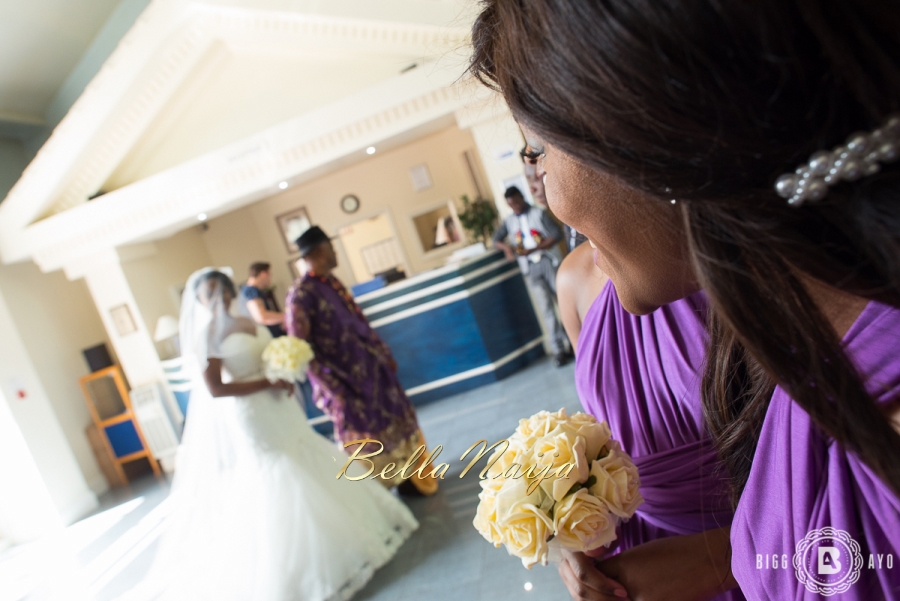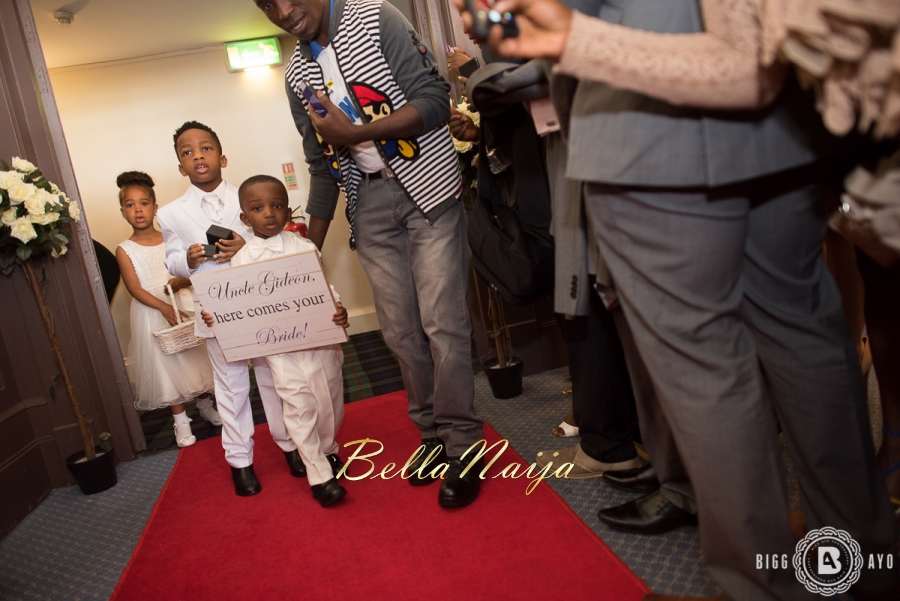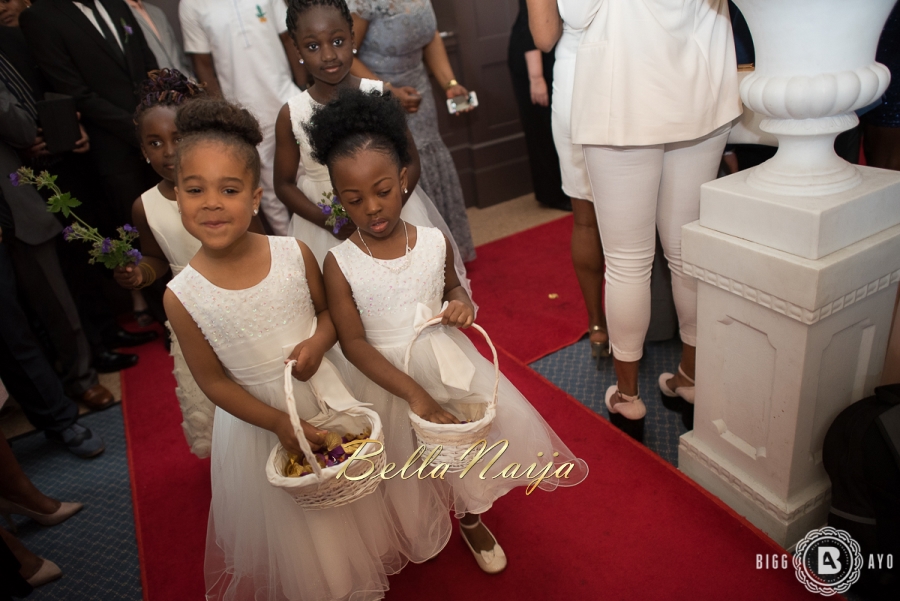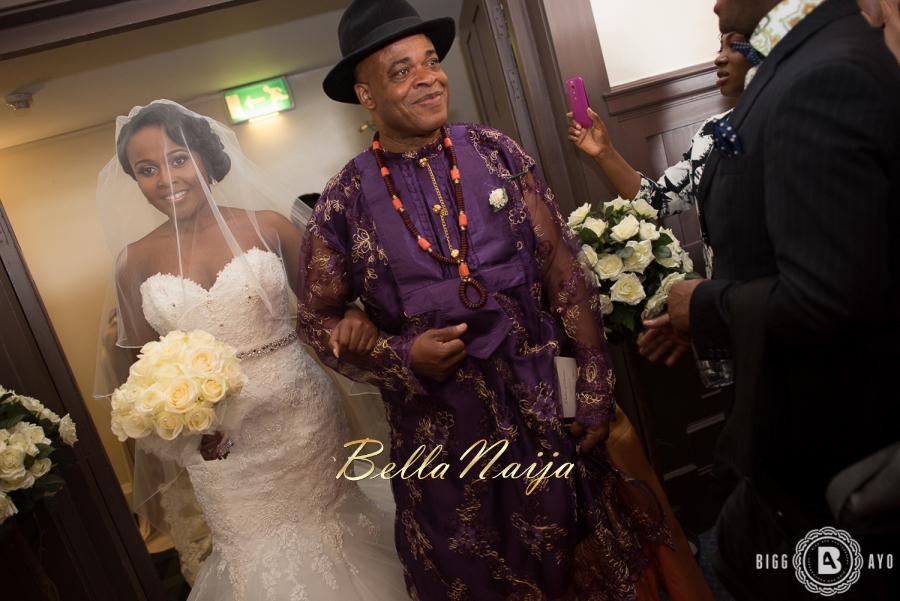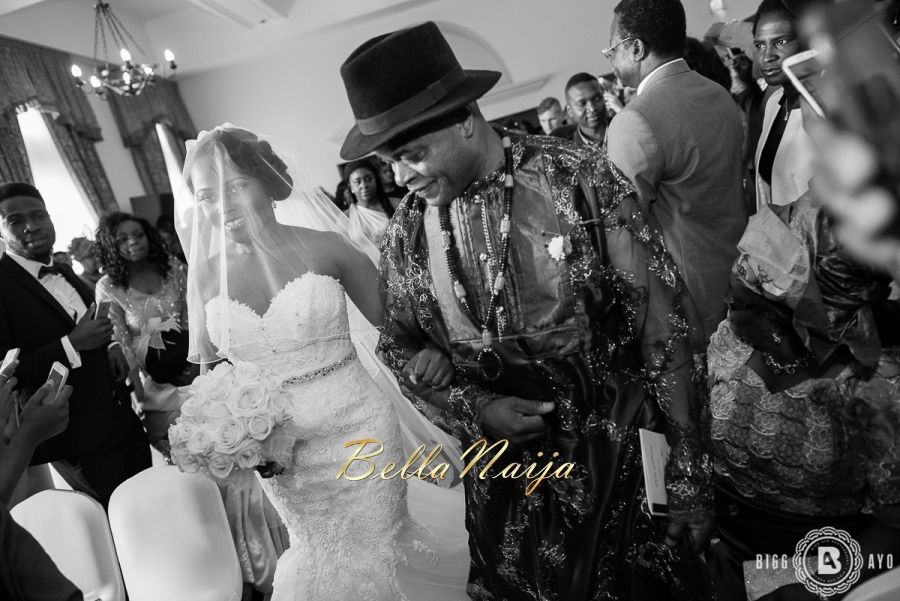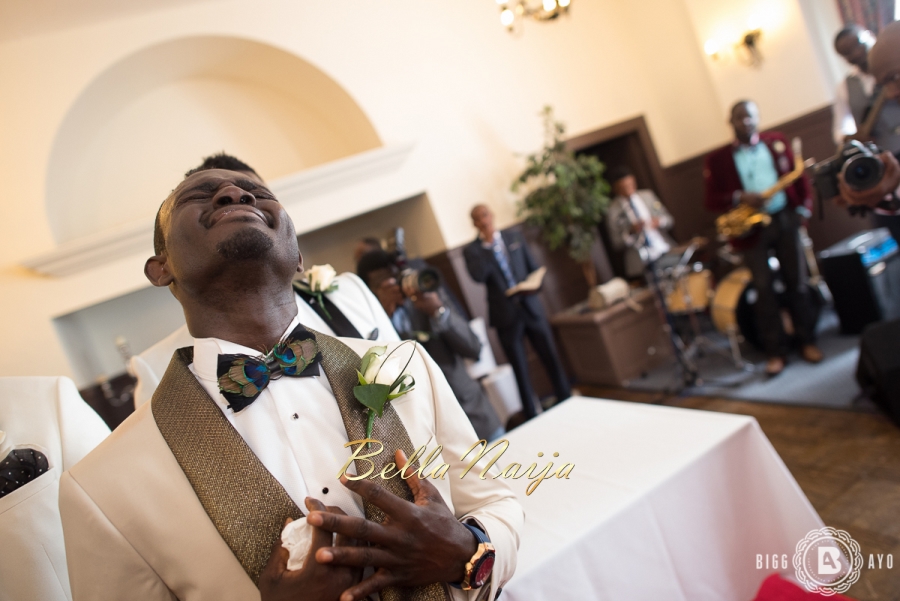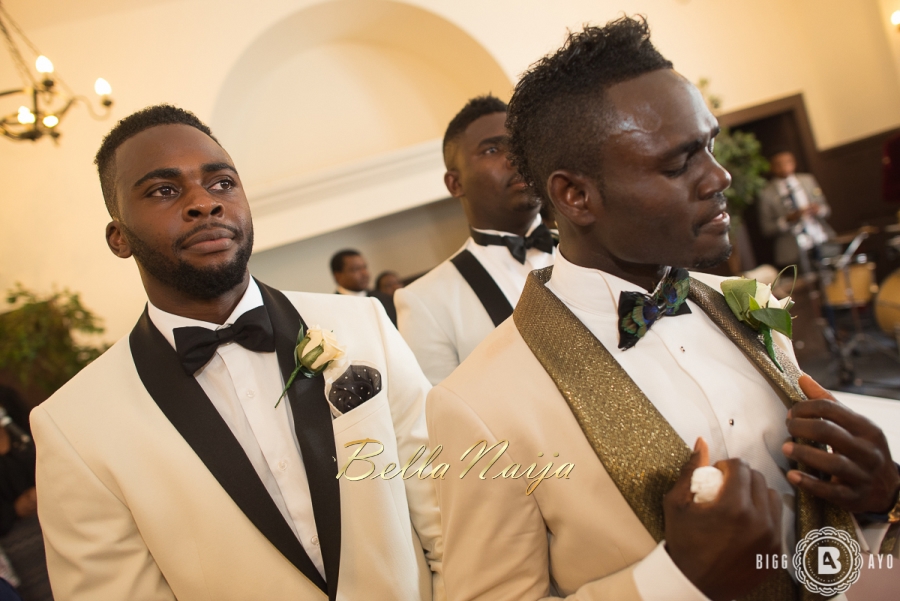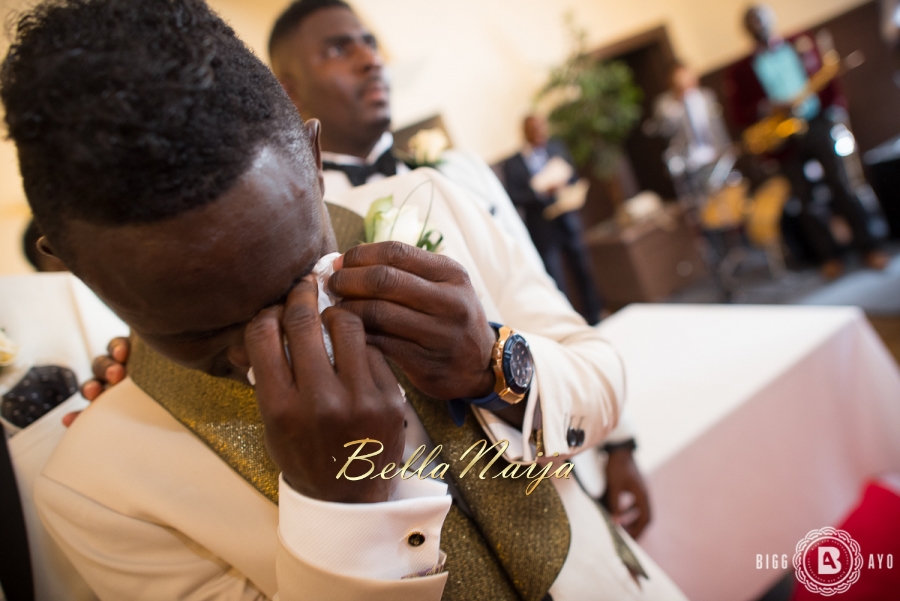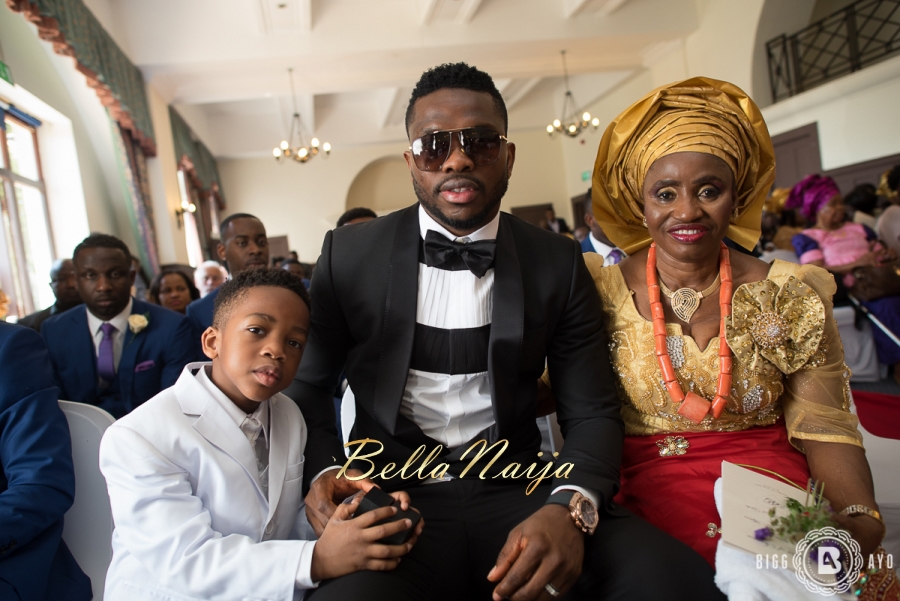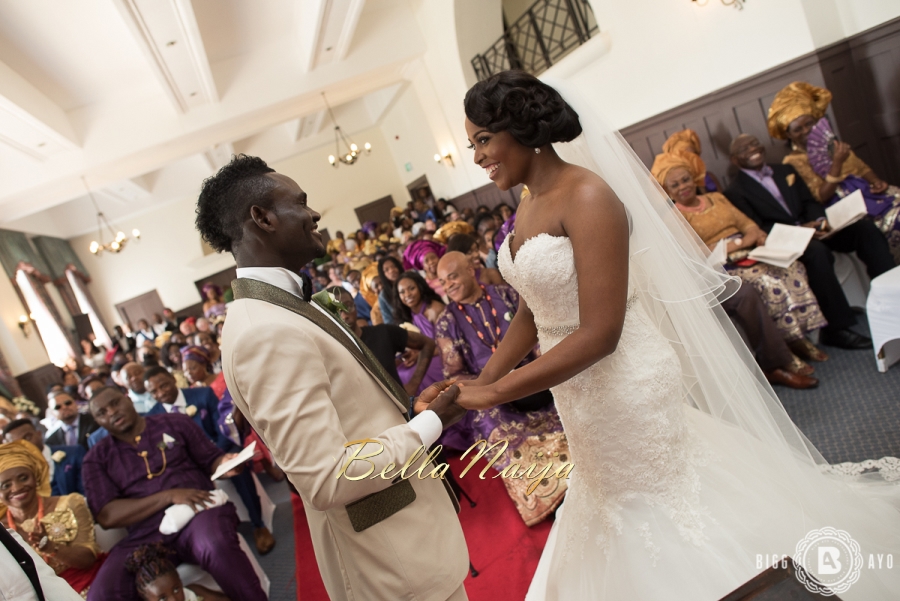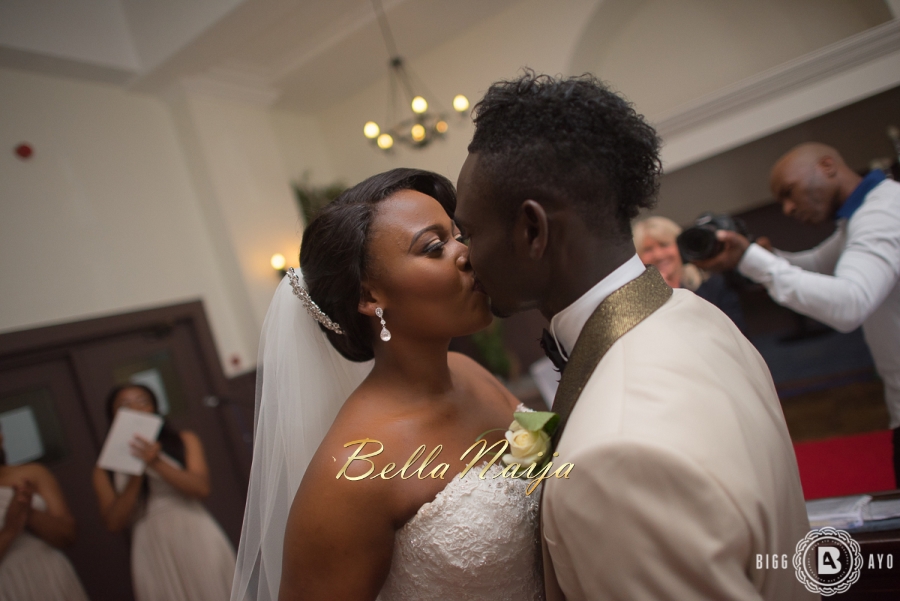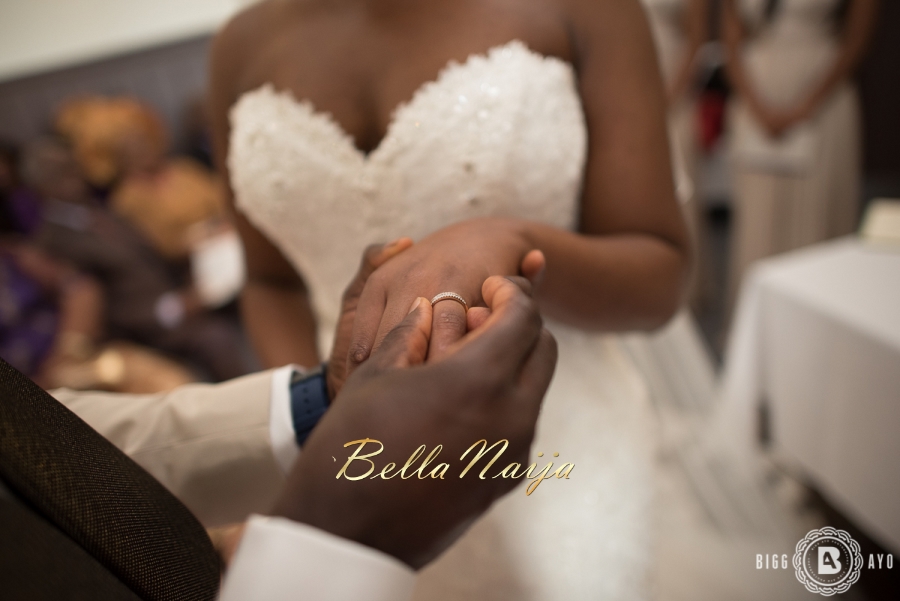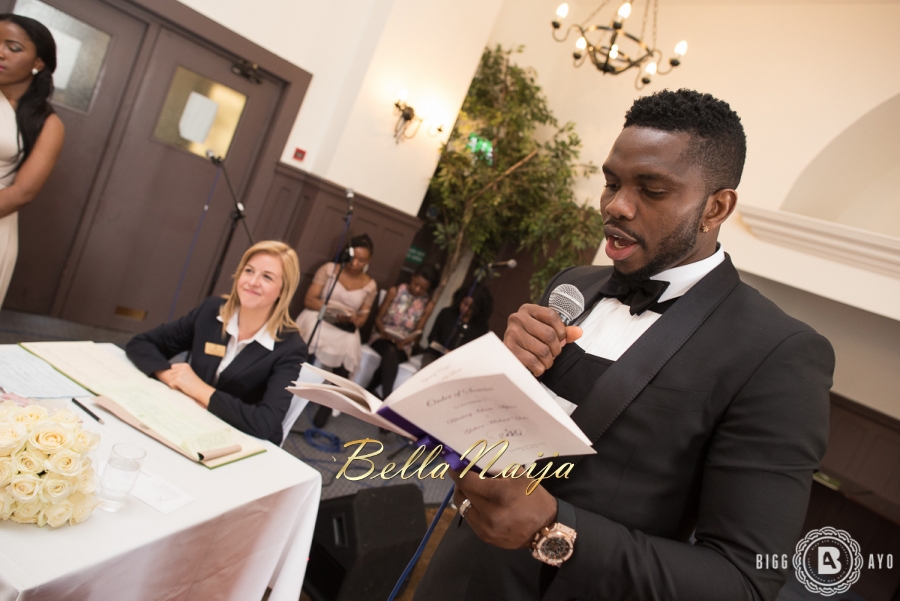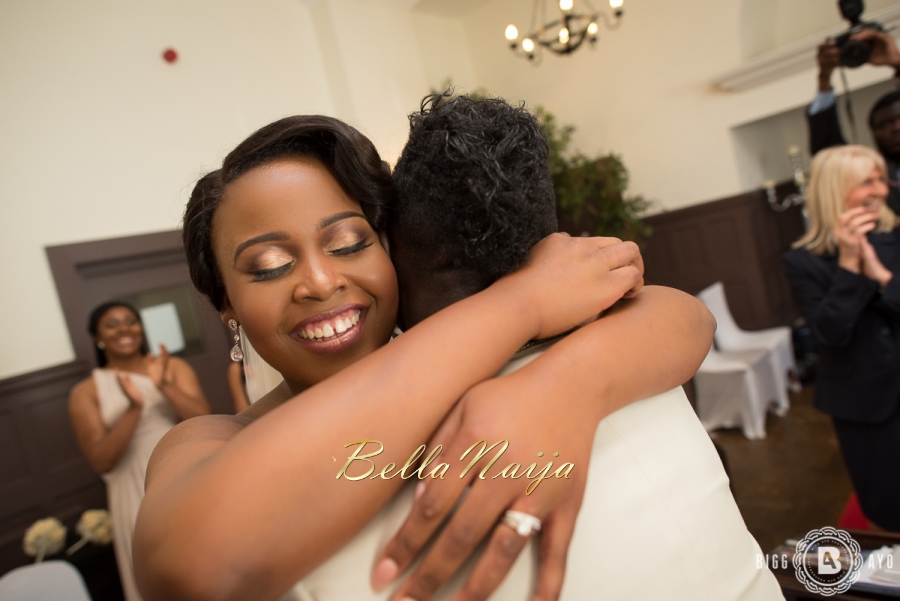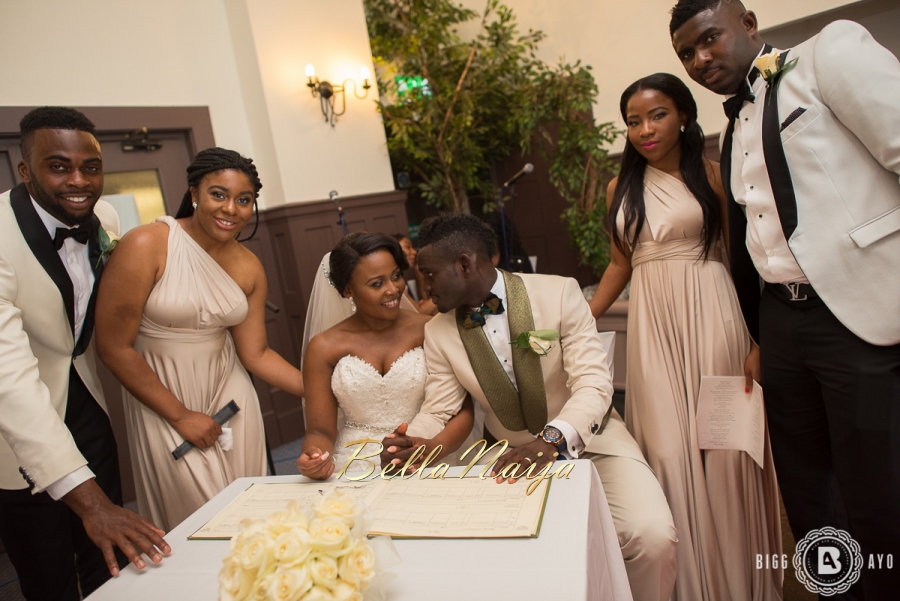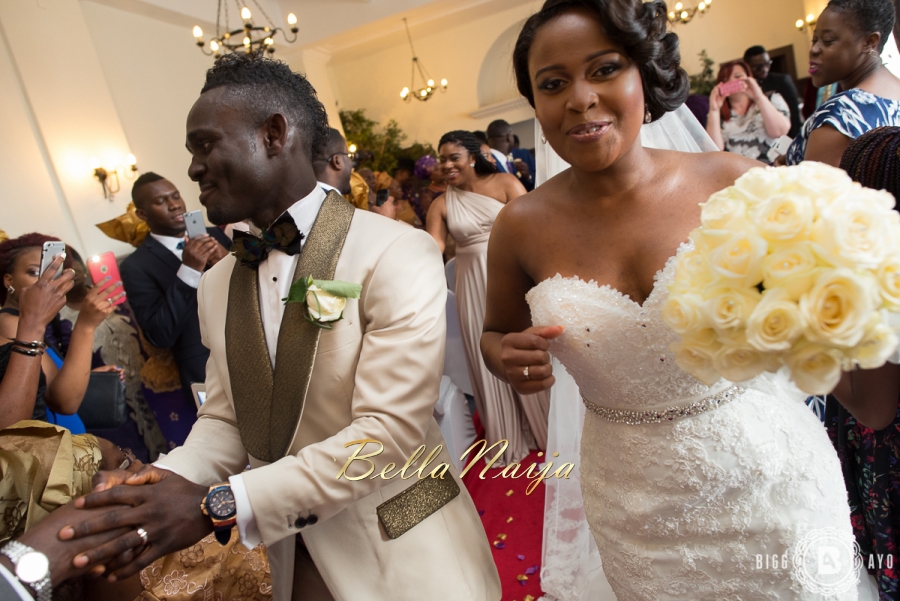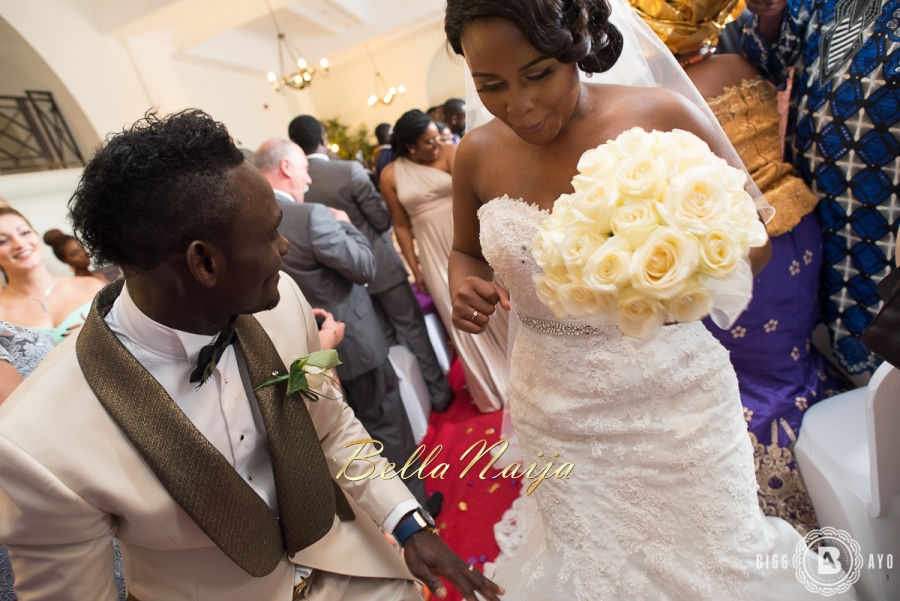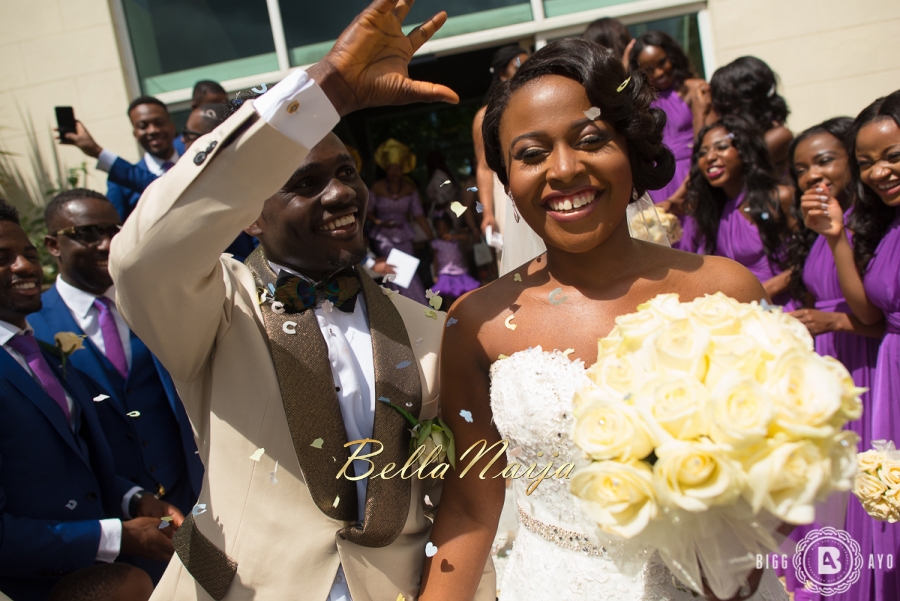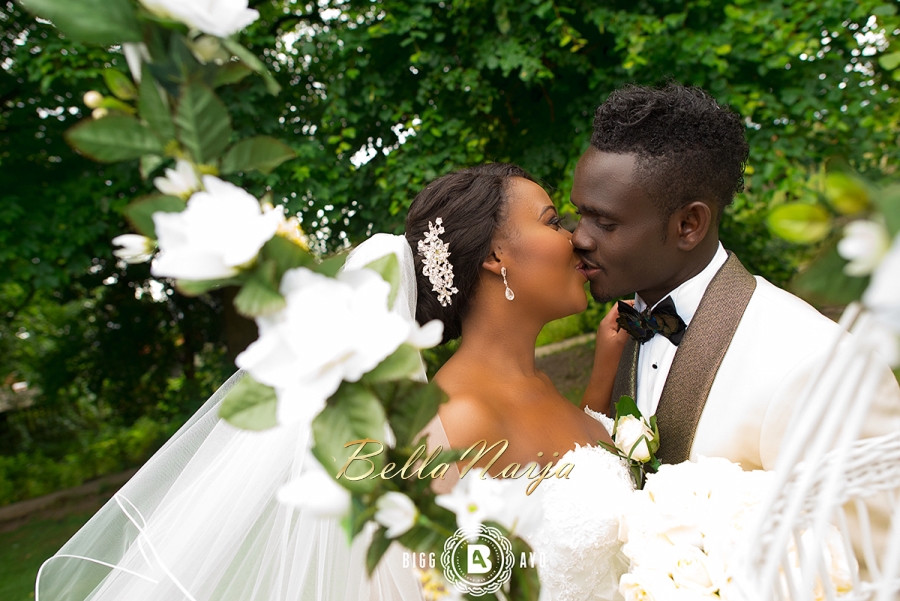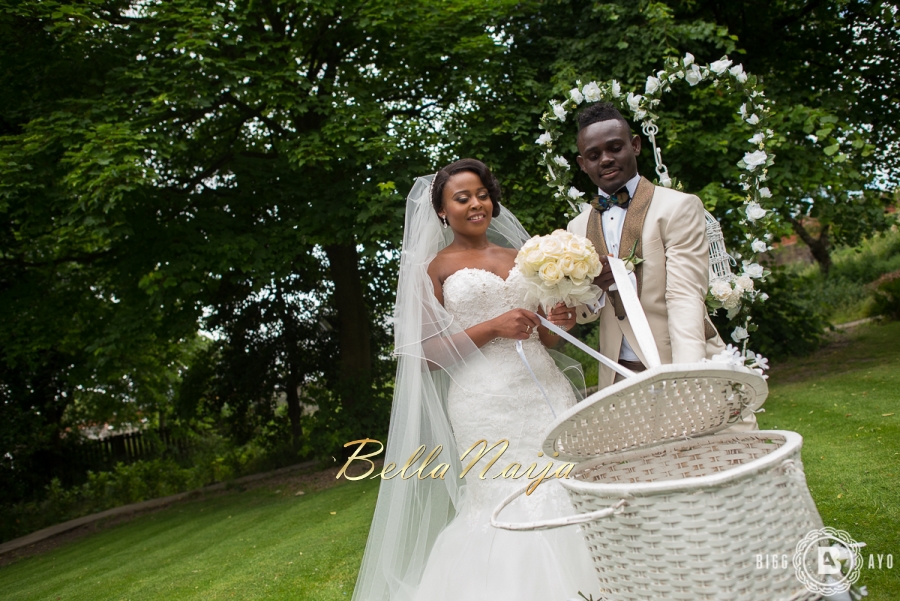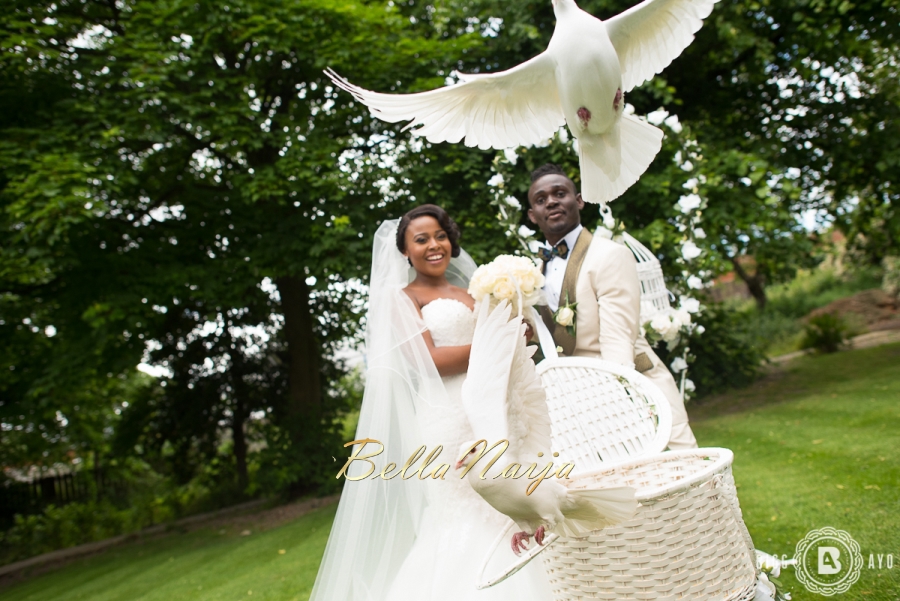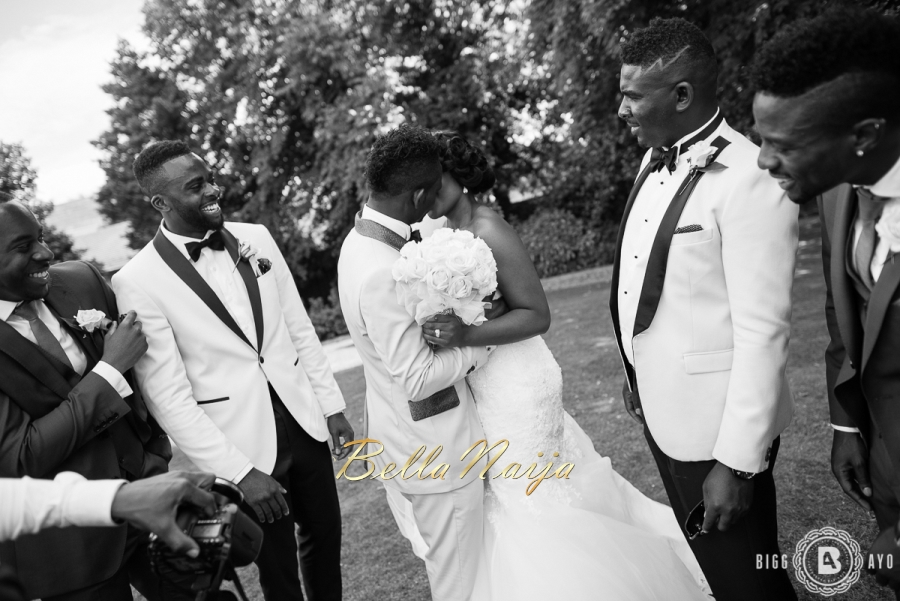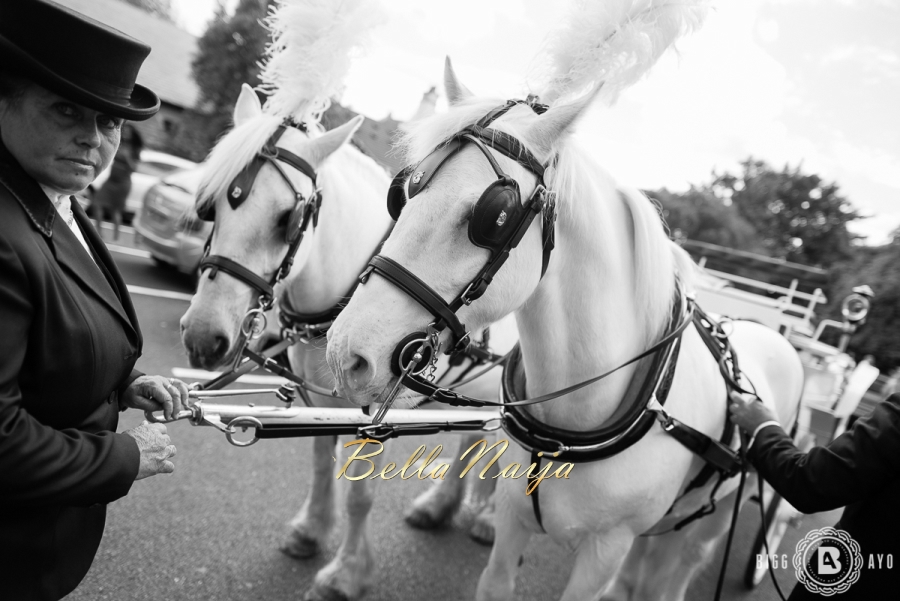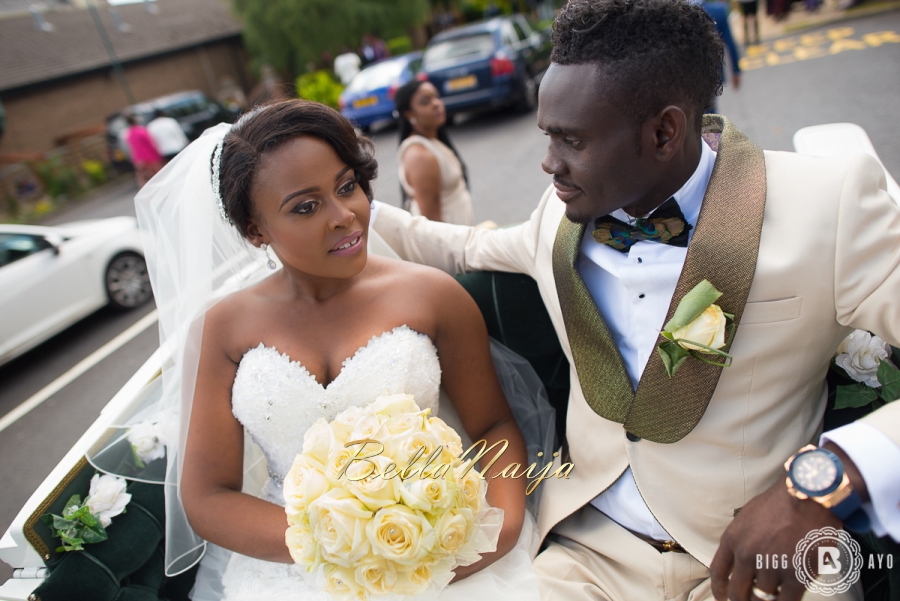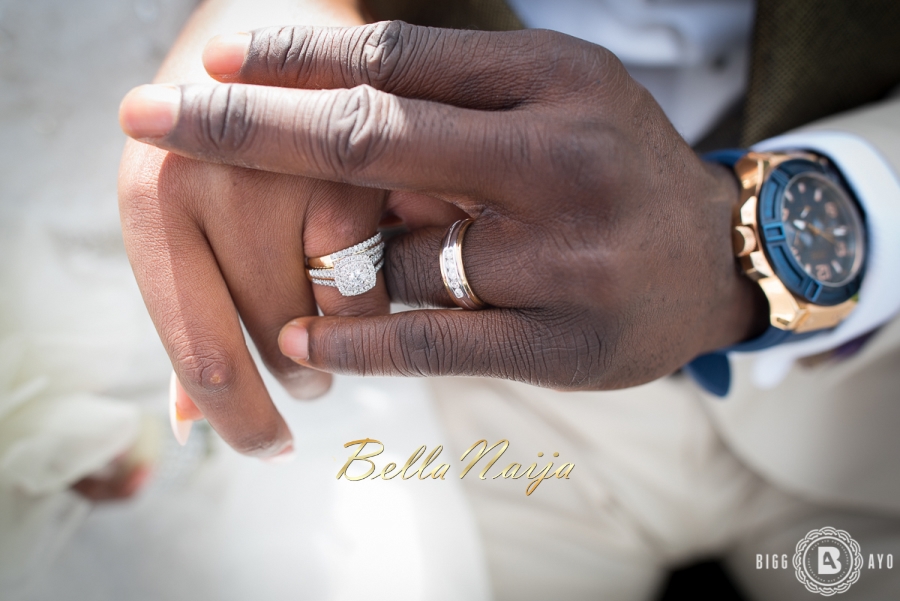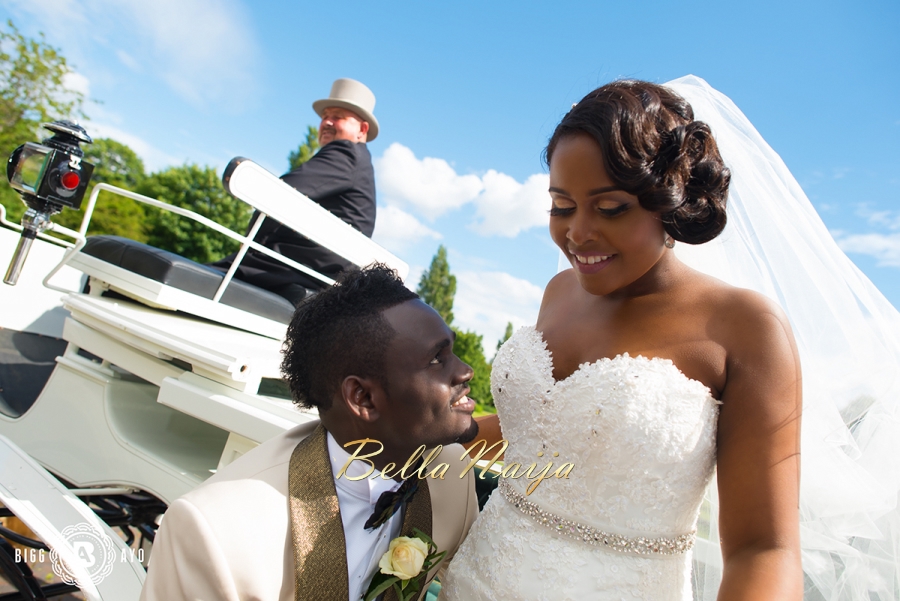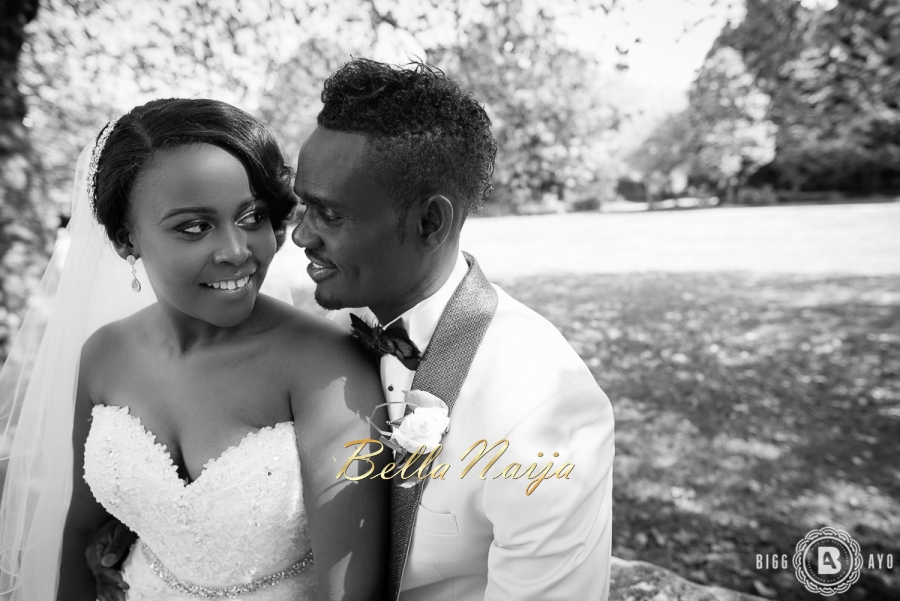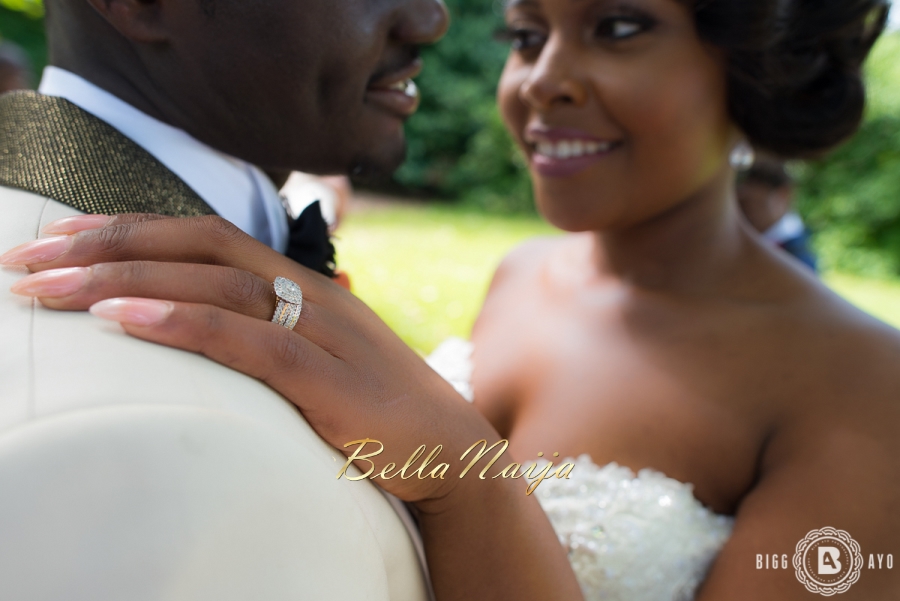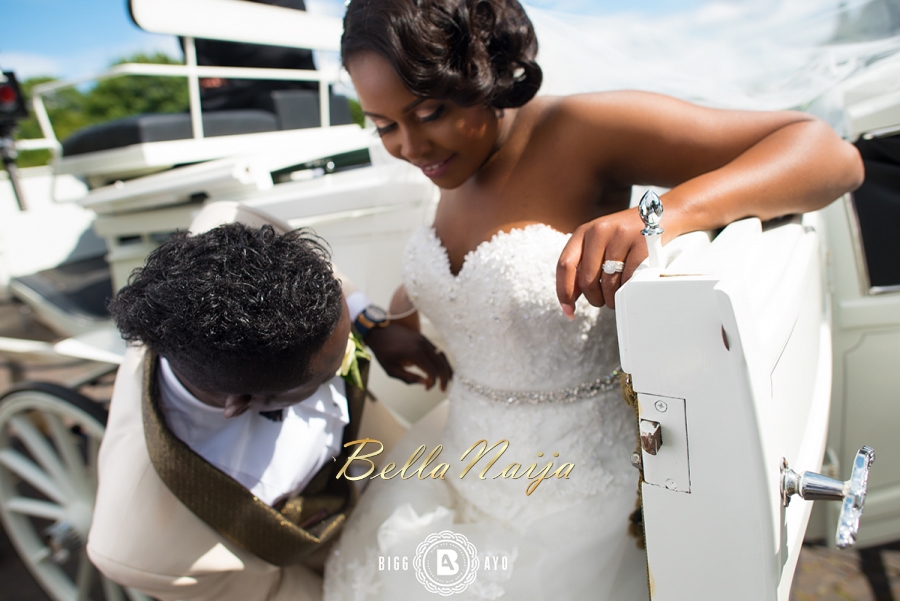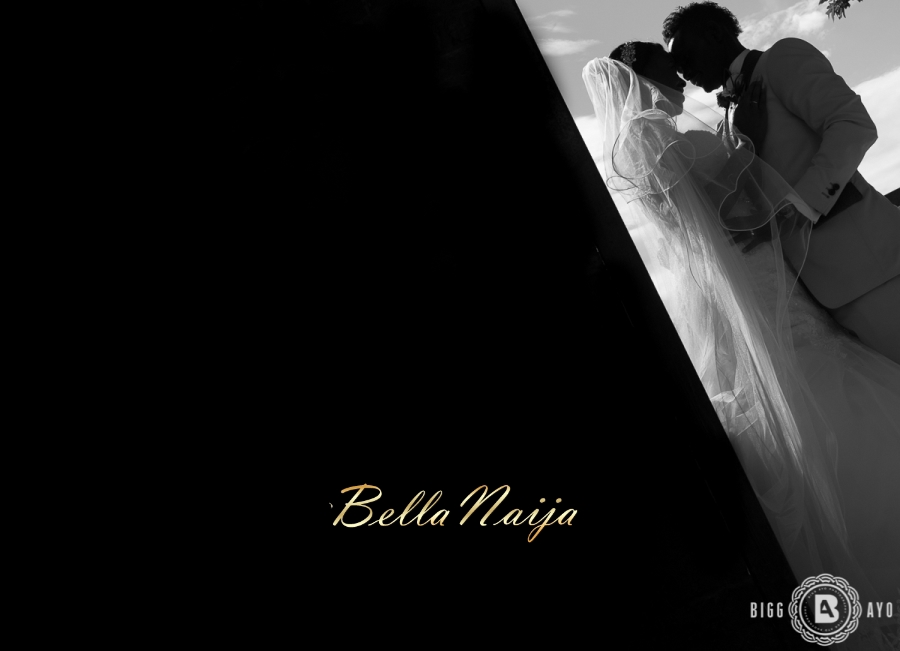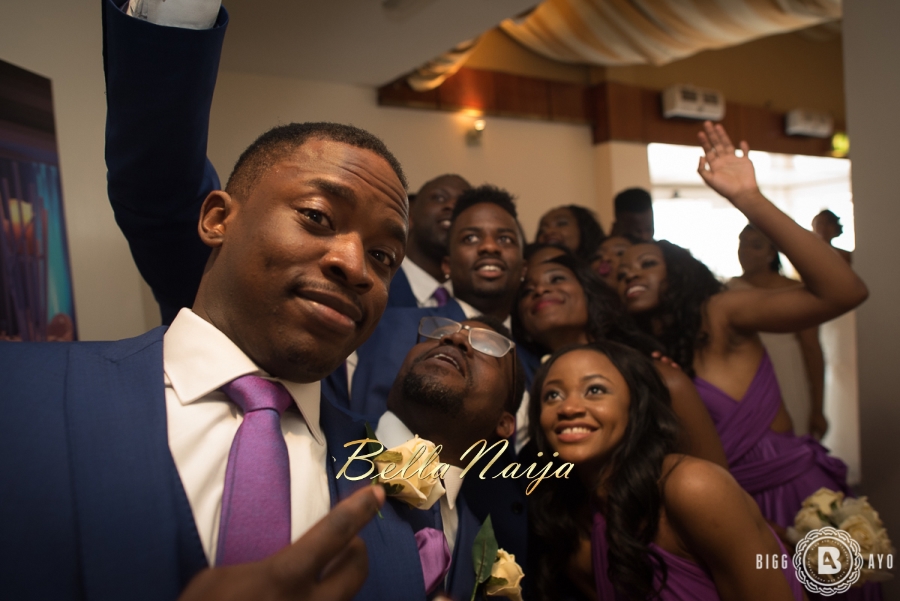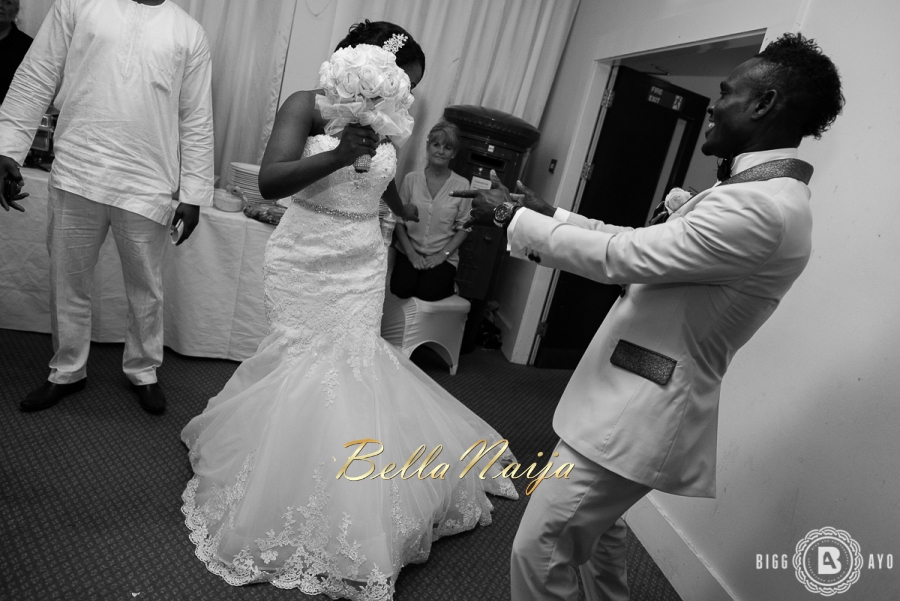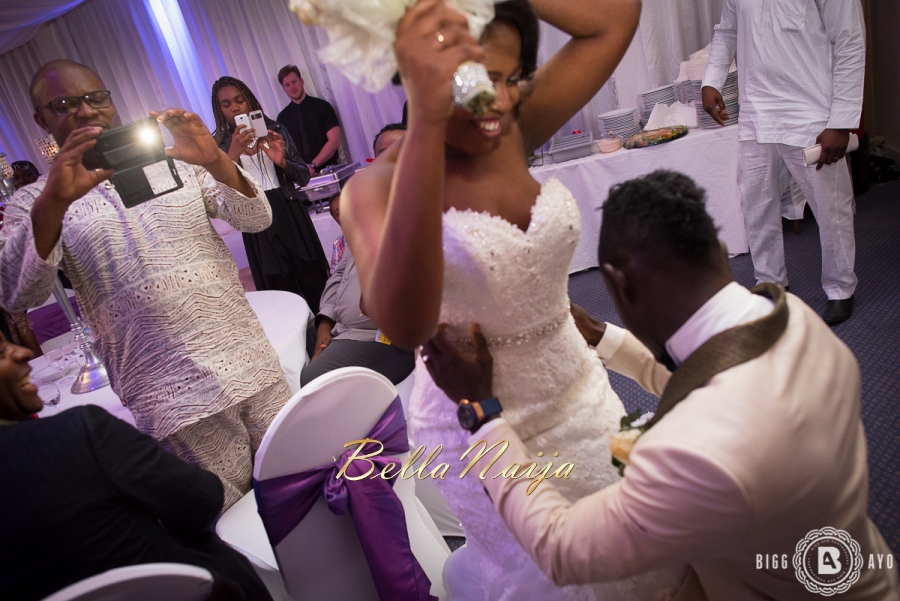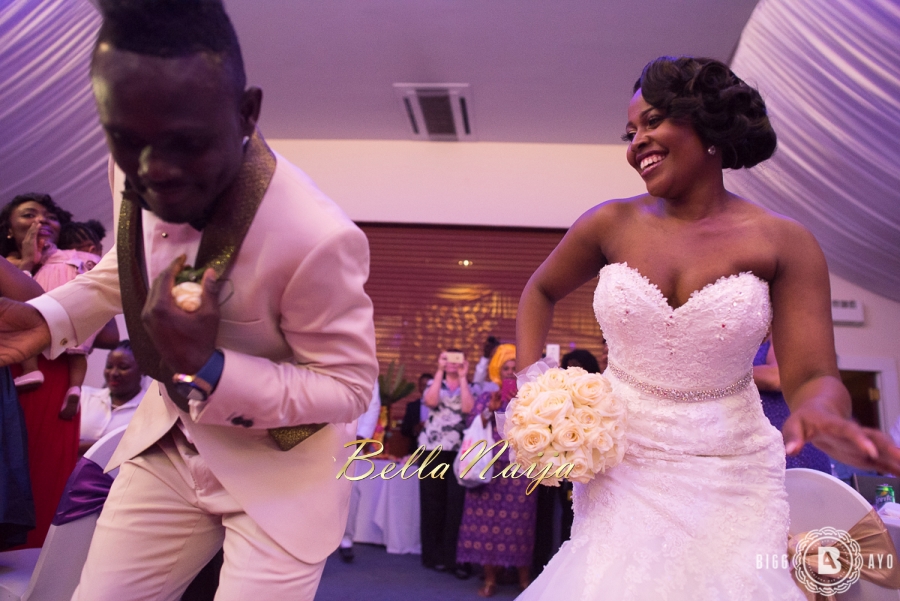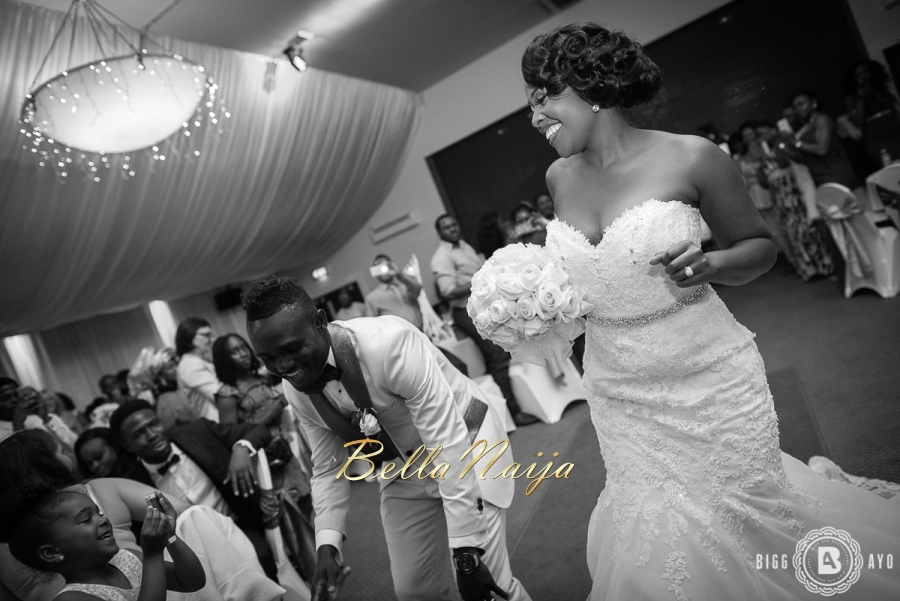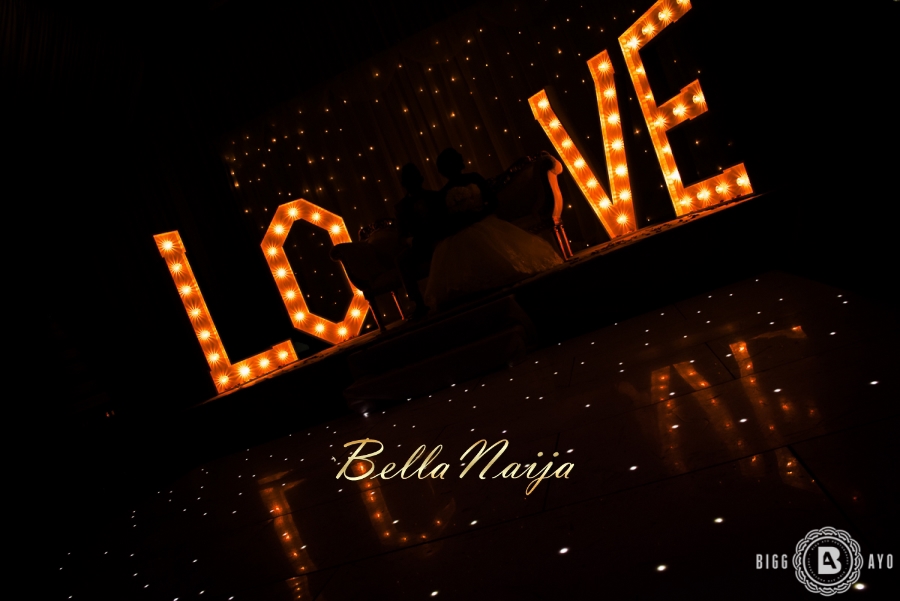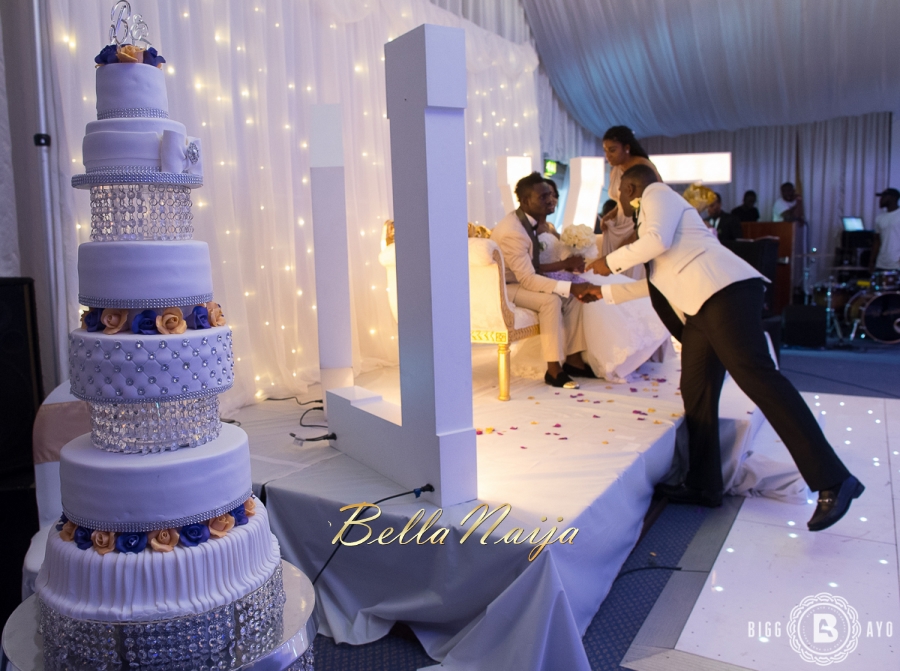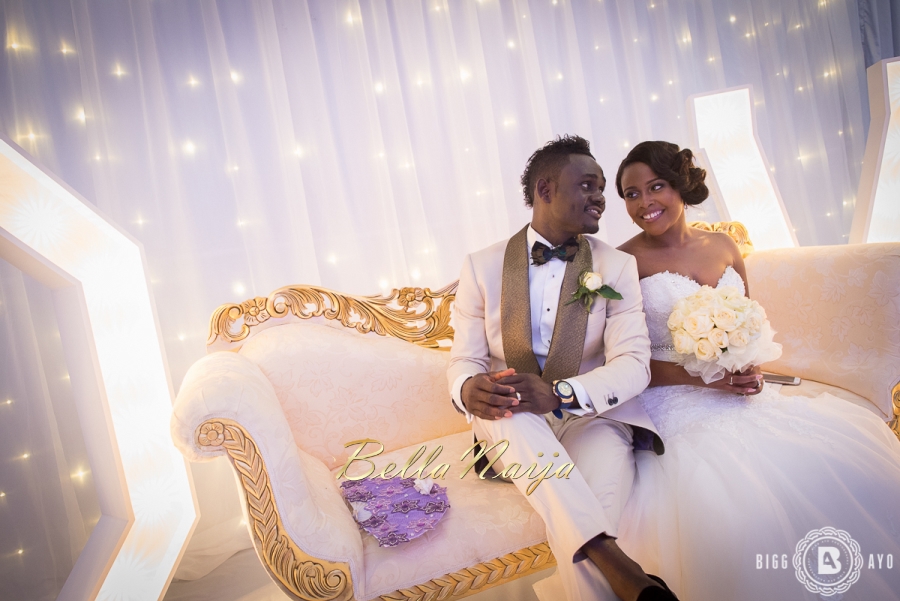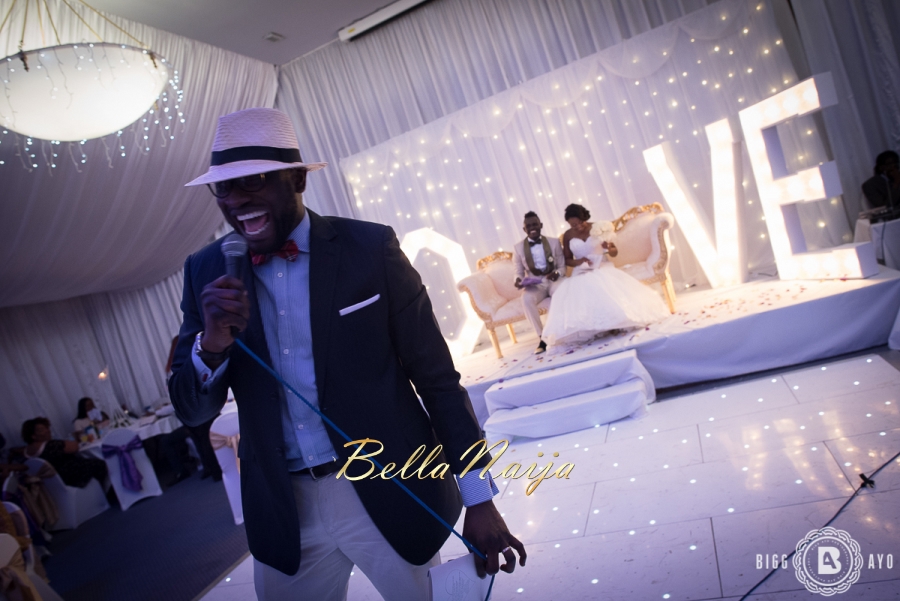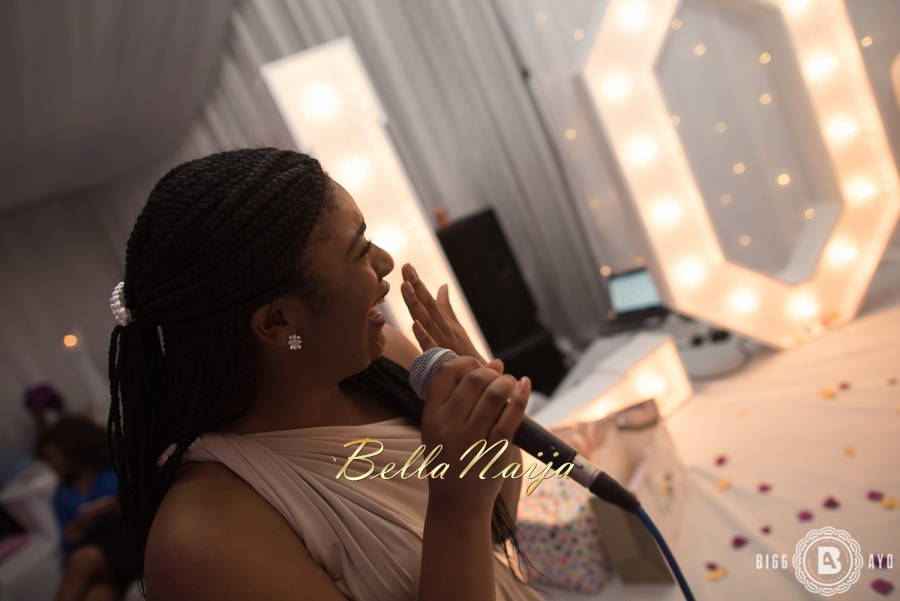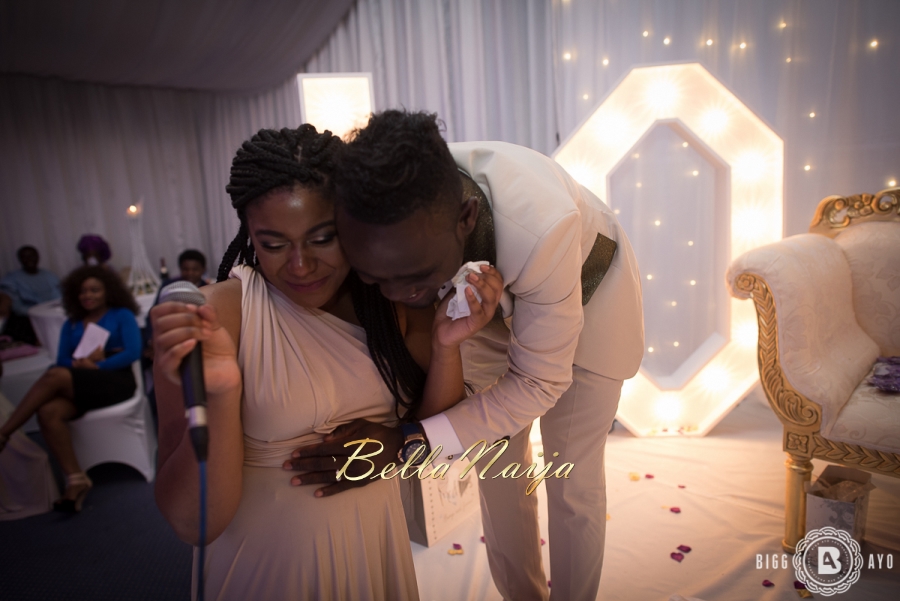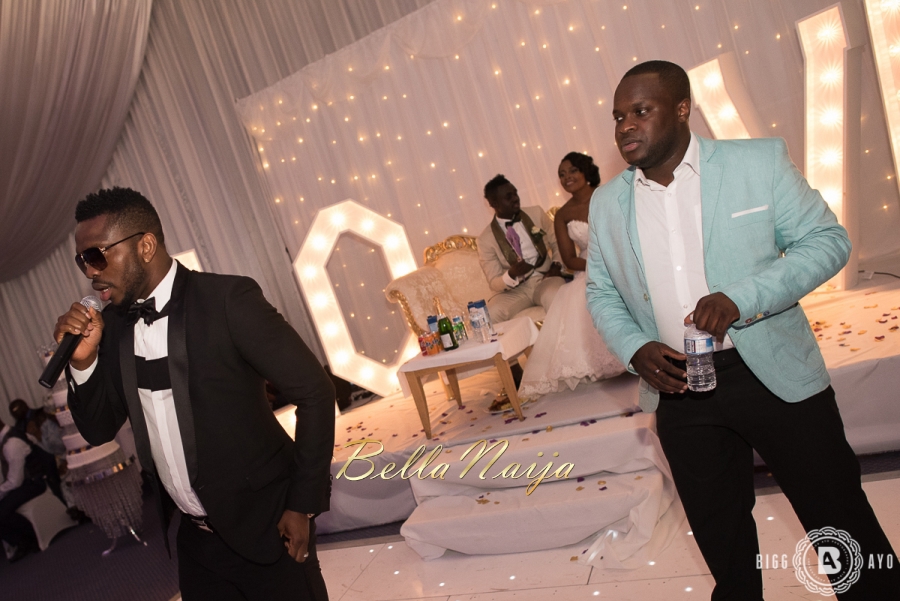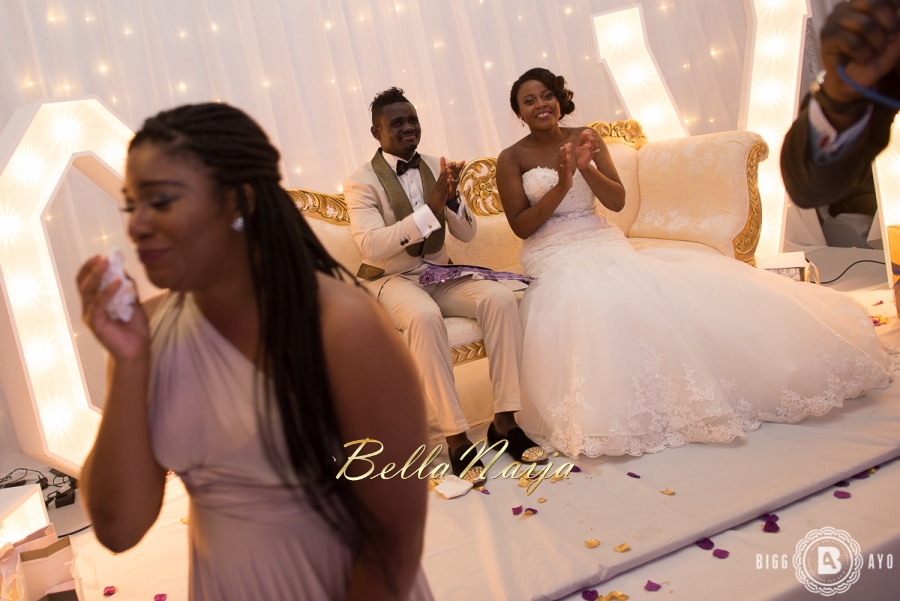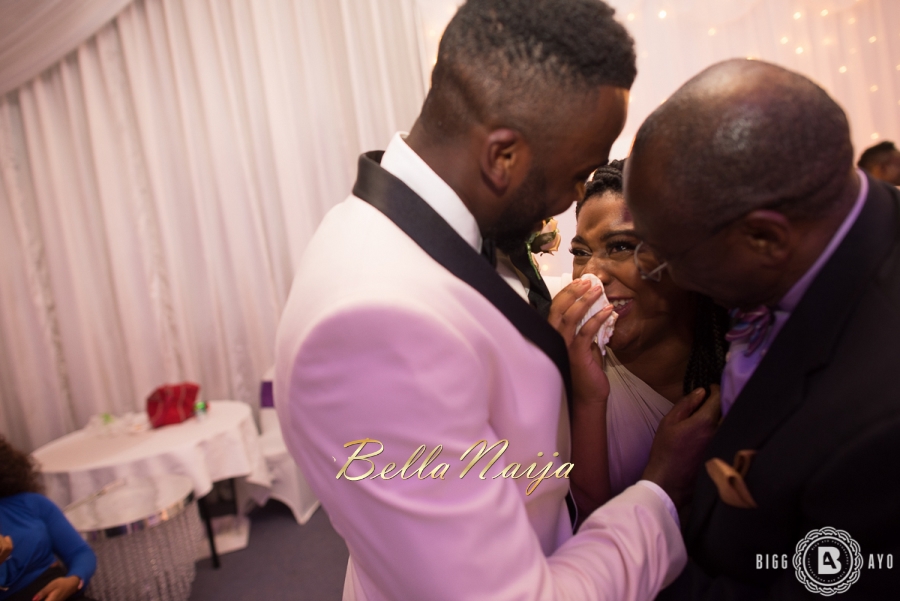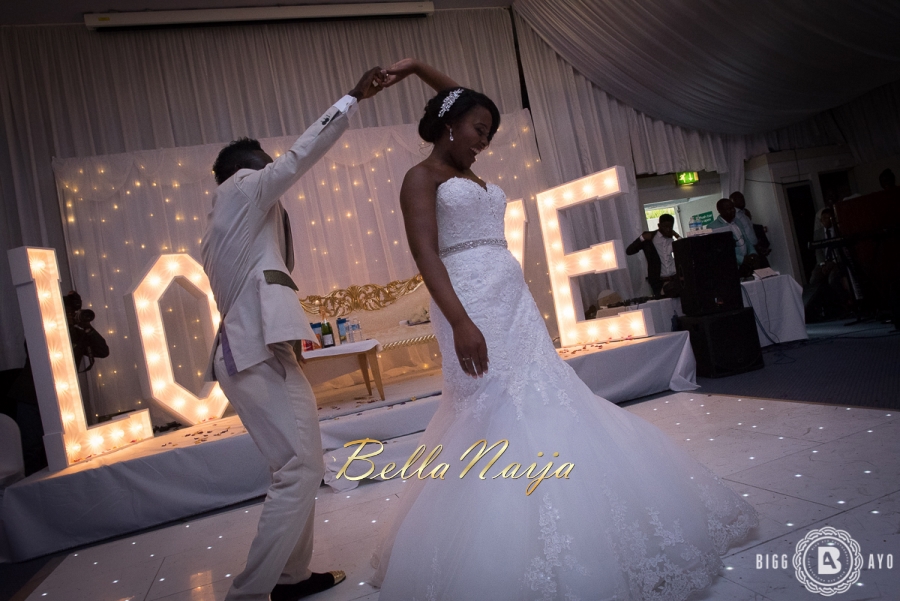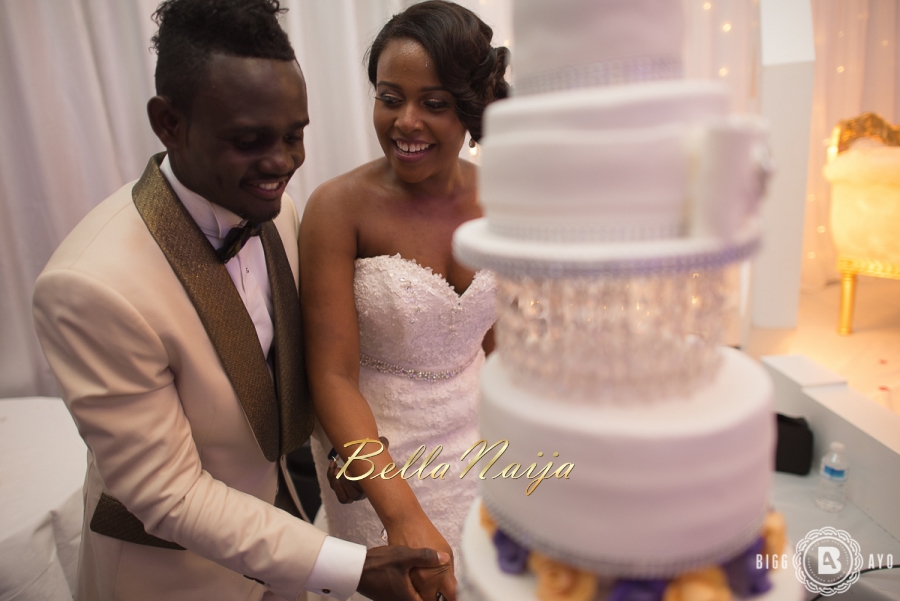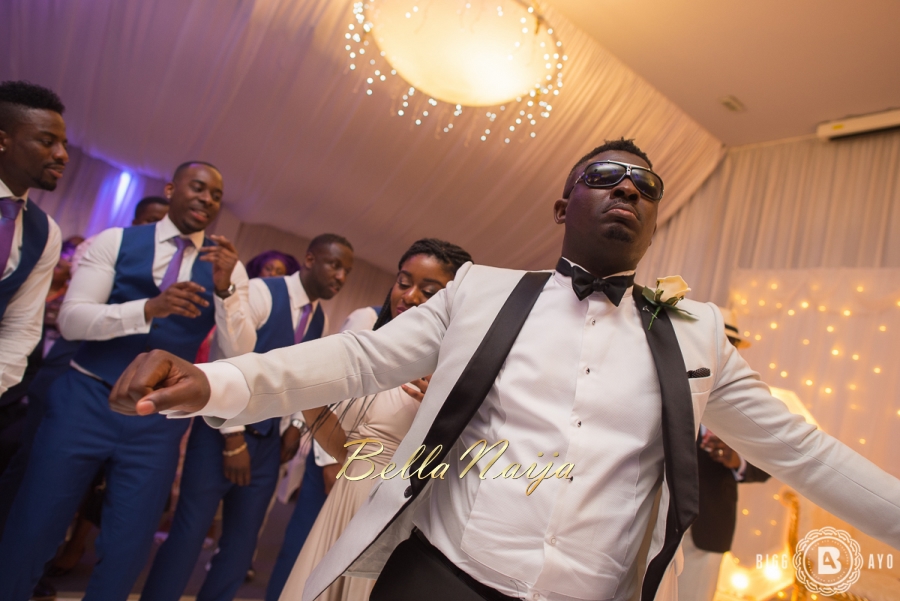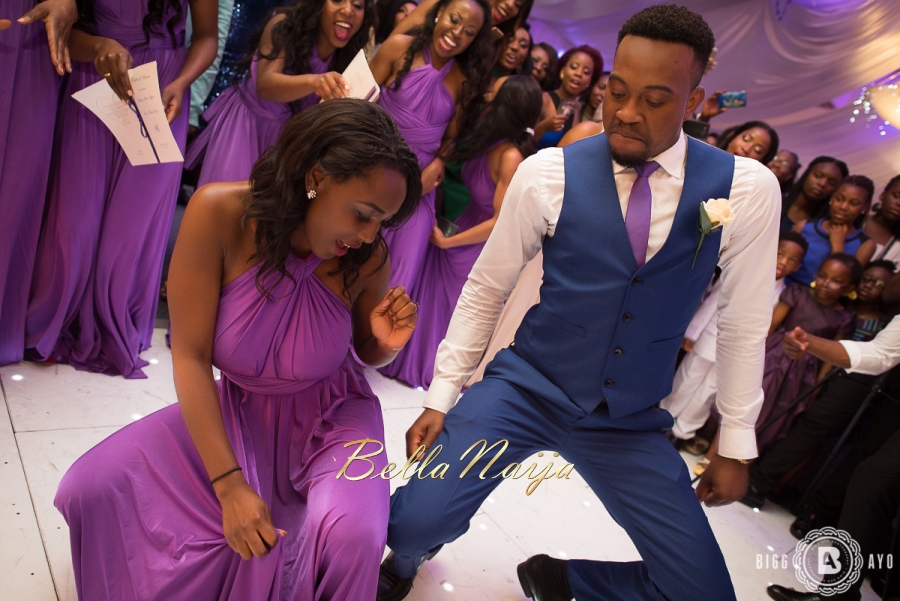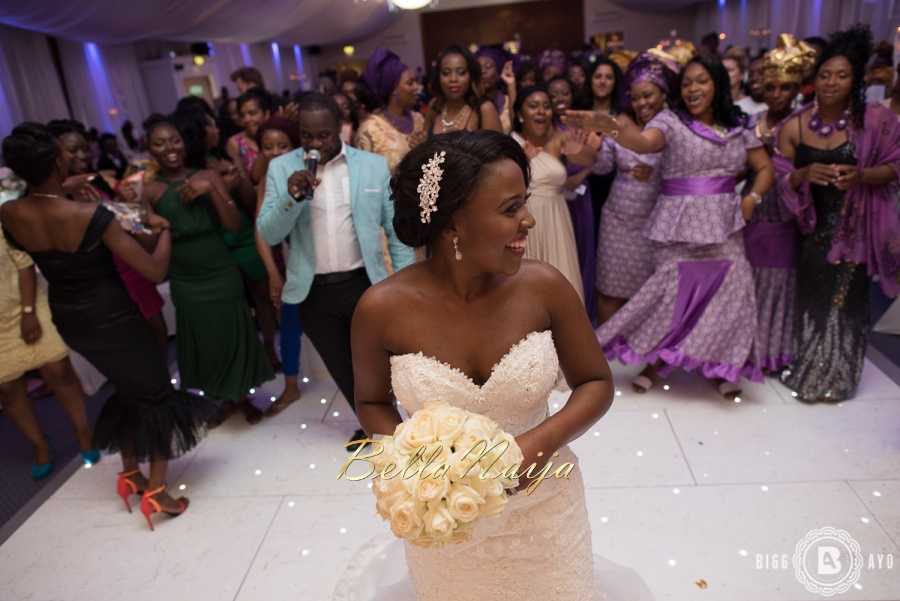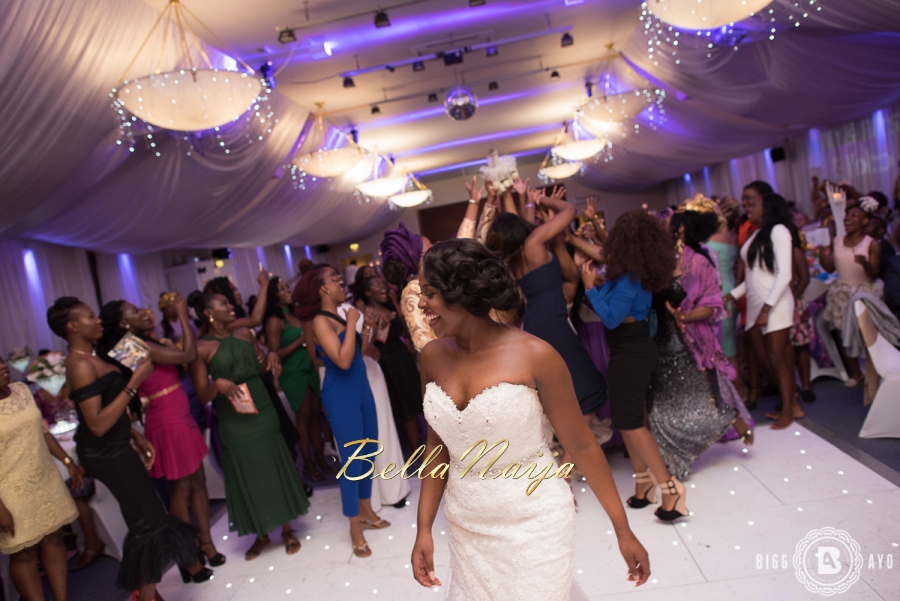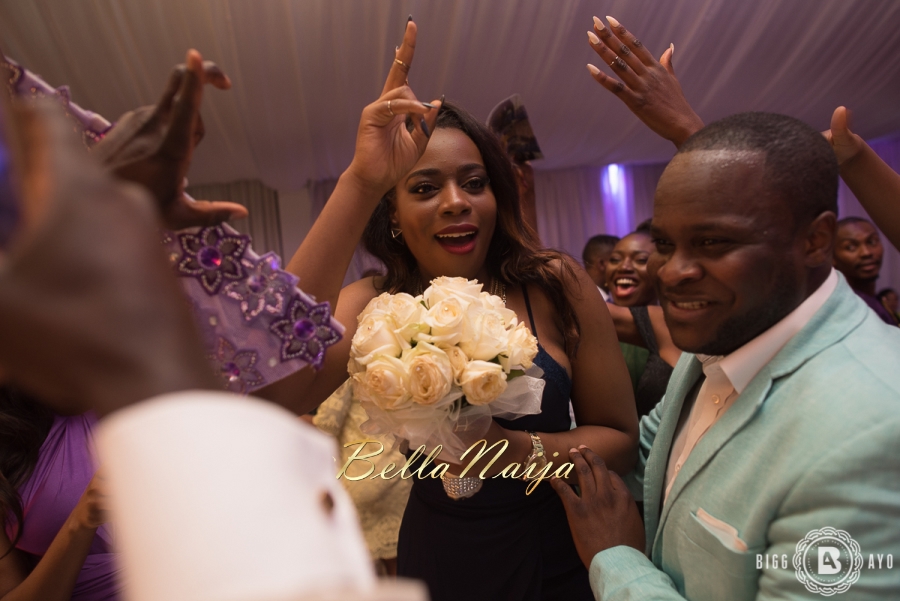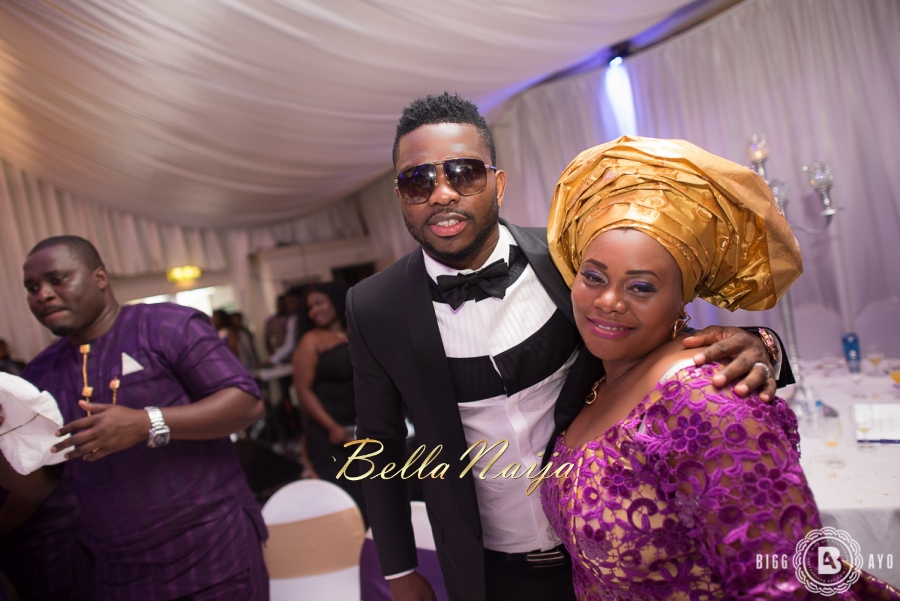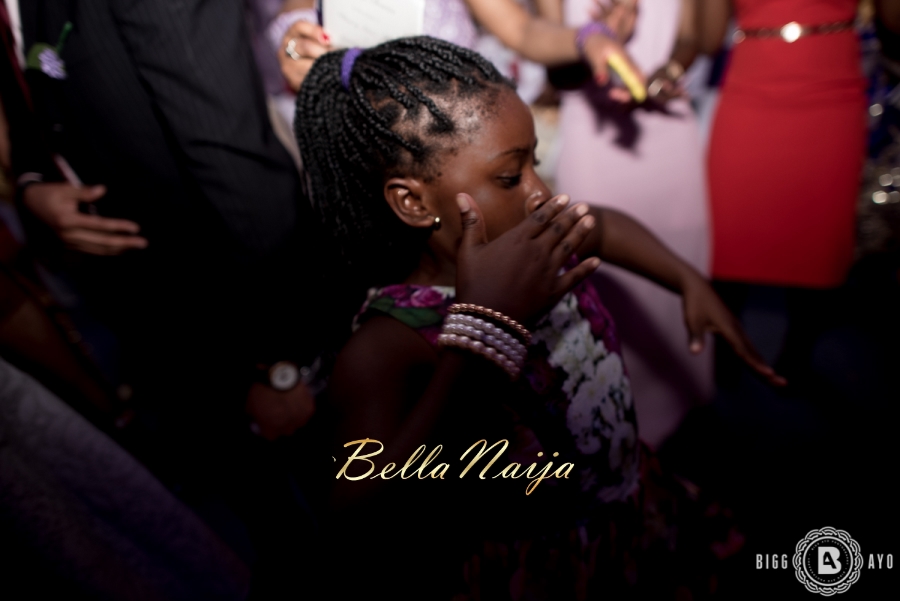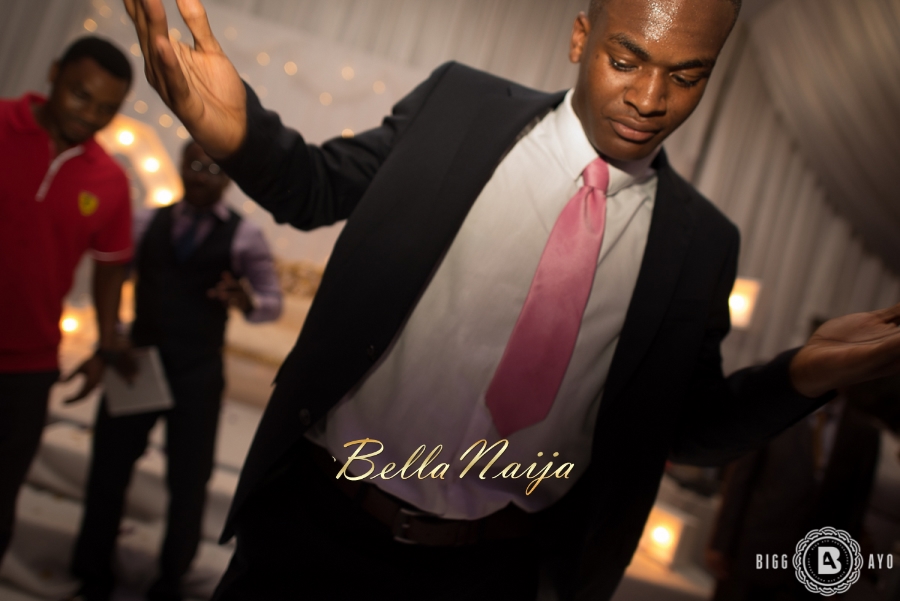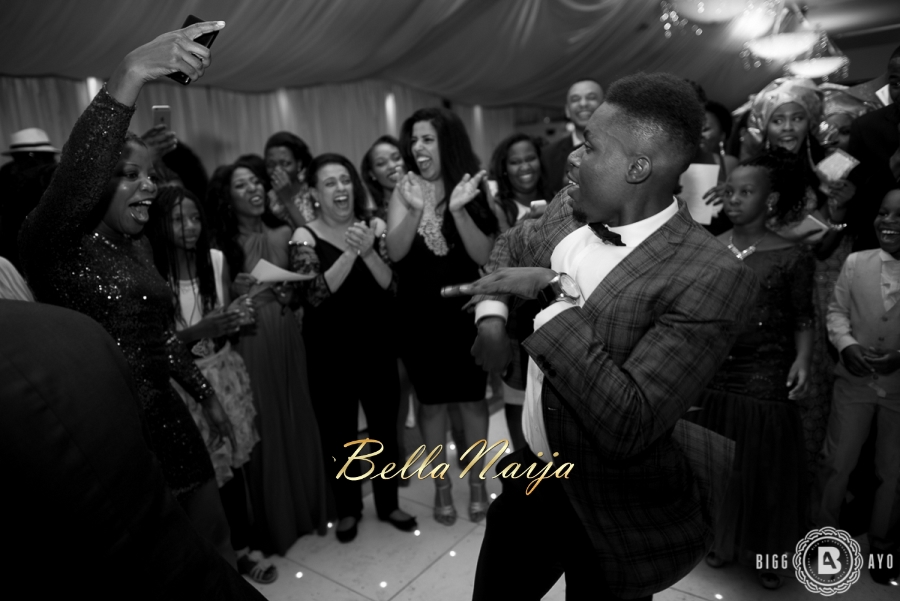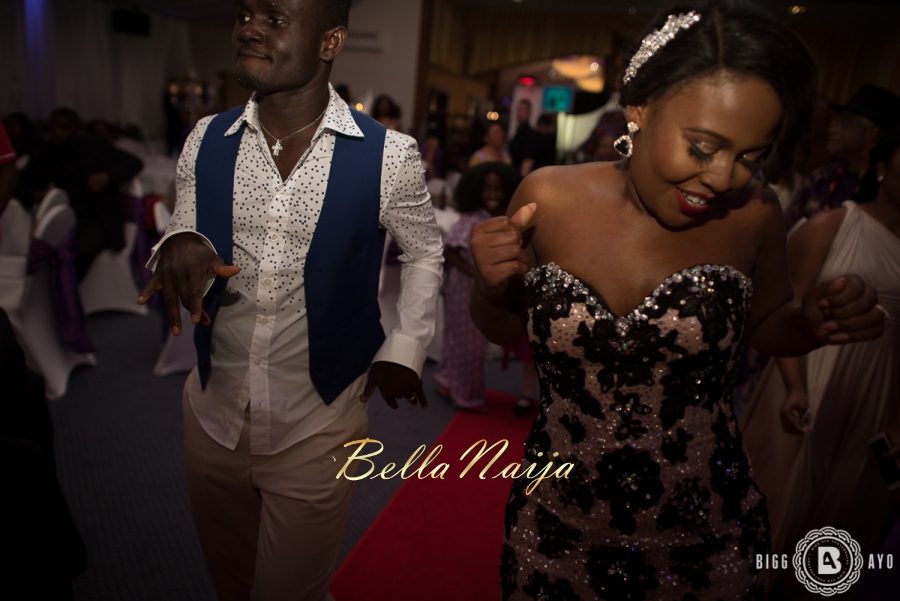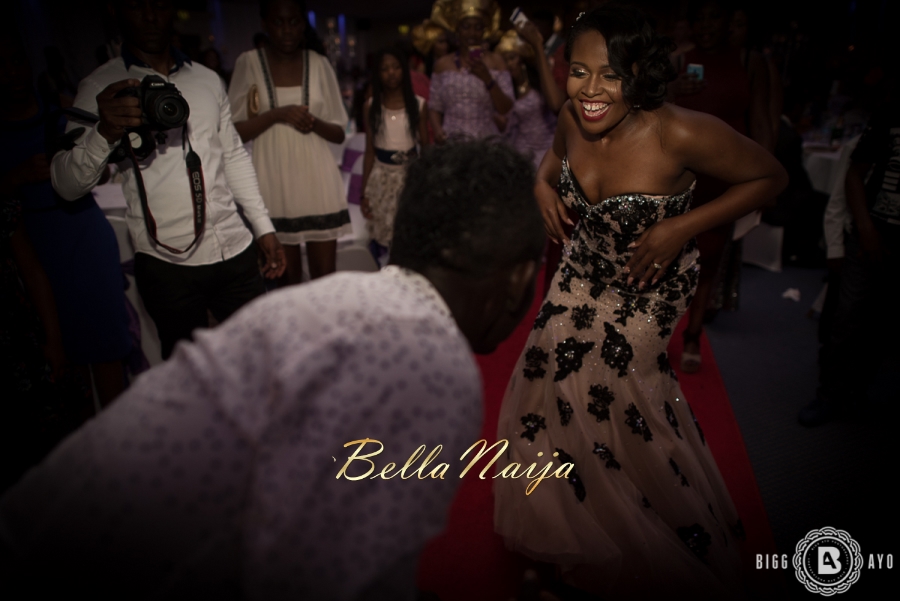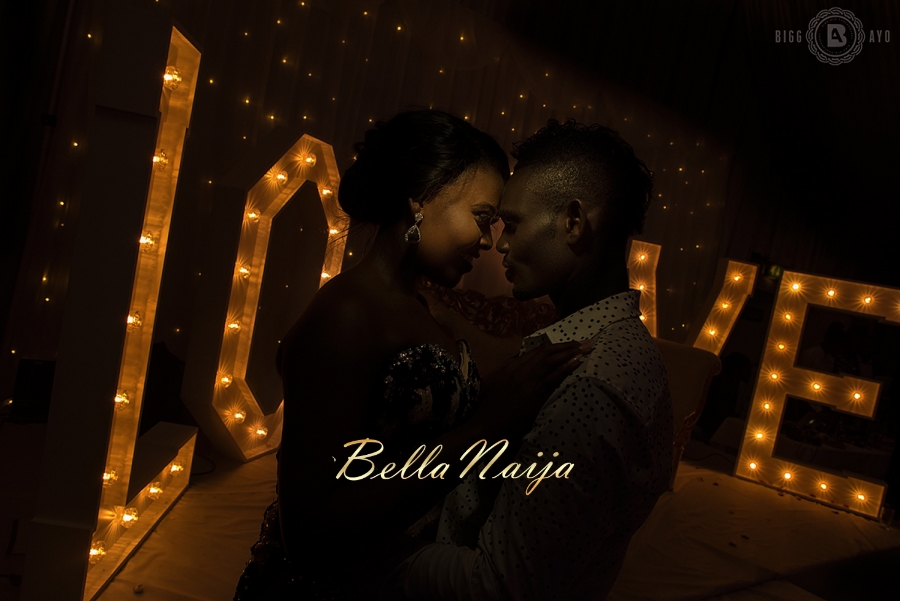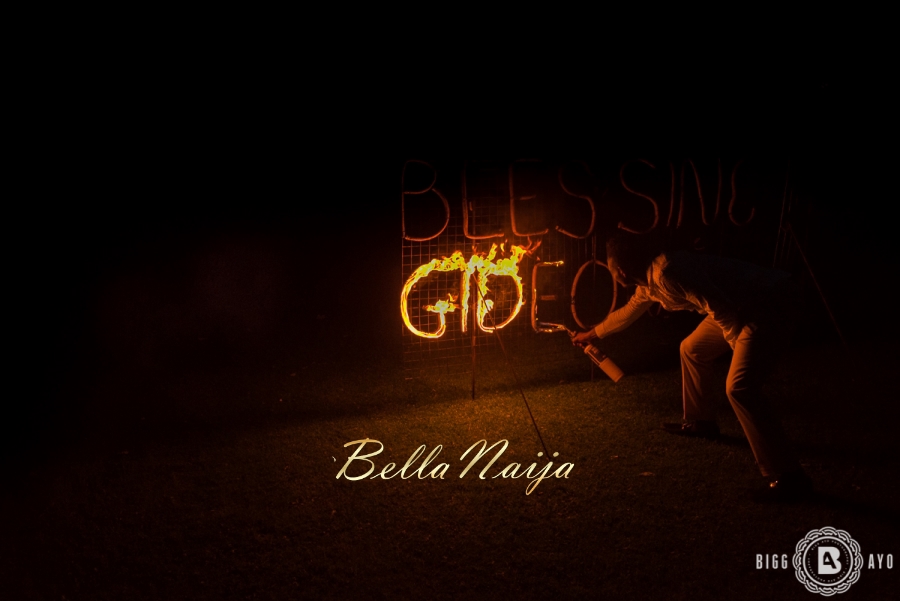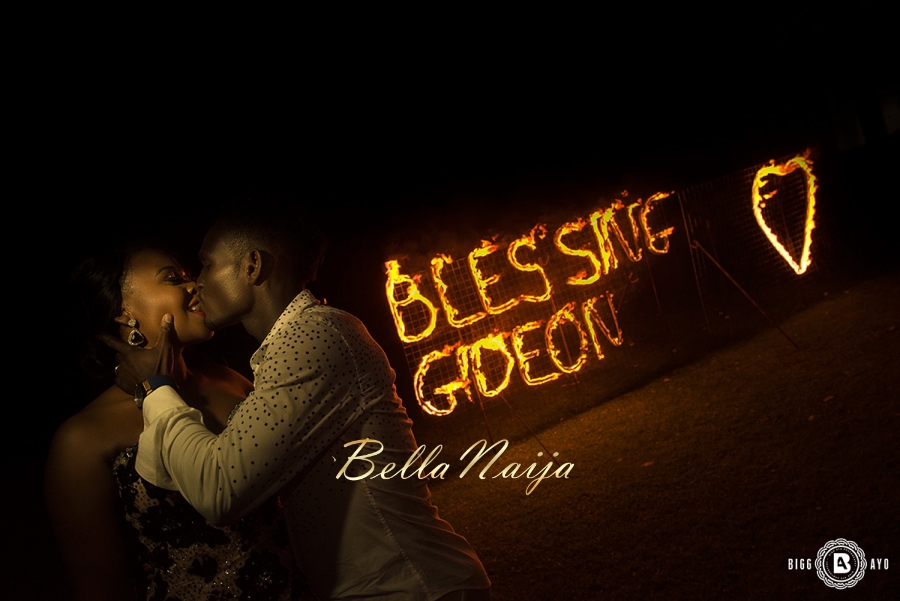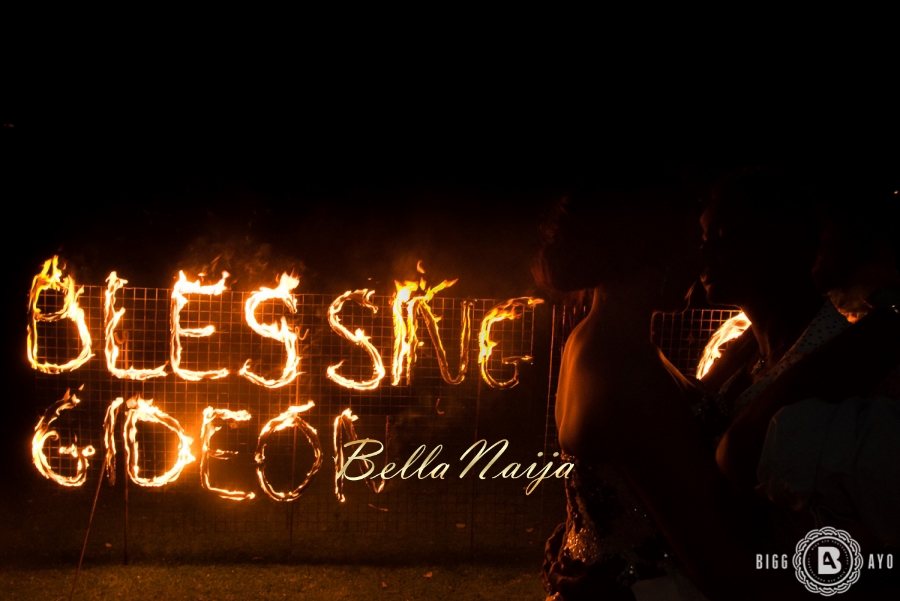 Traditional Wedding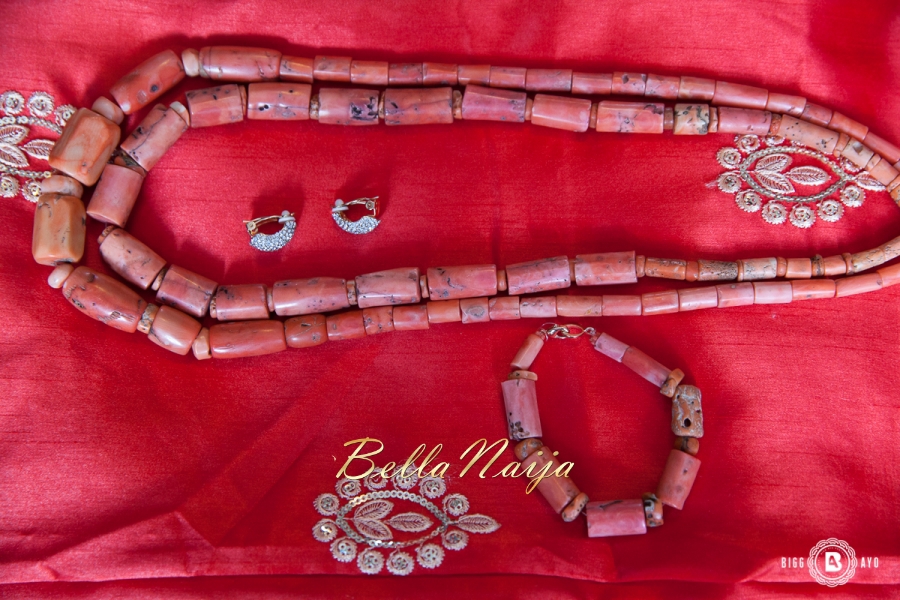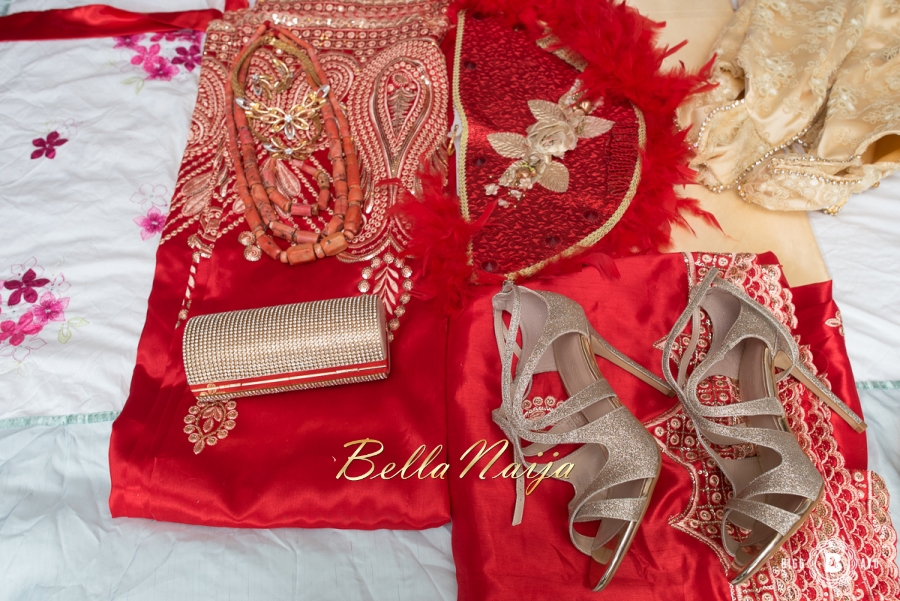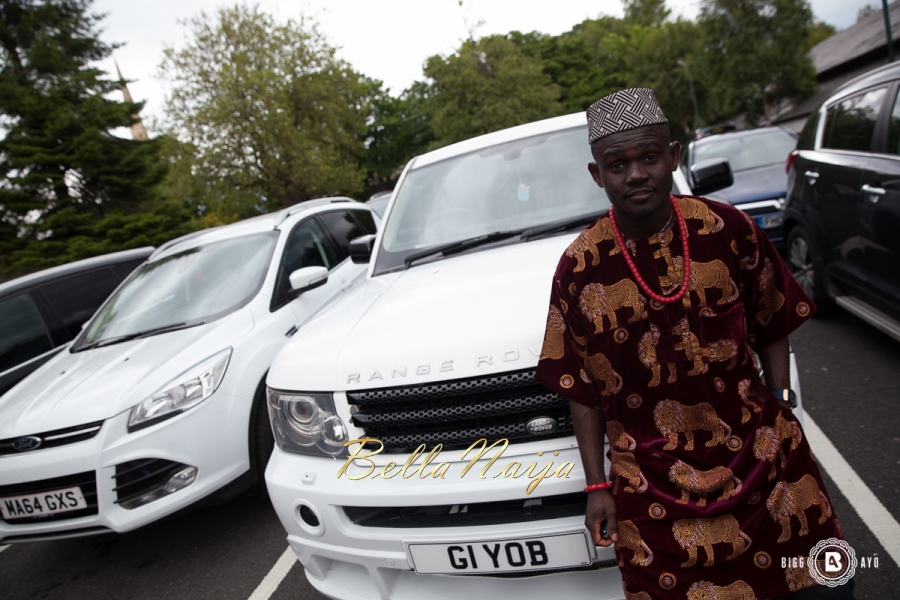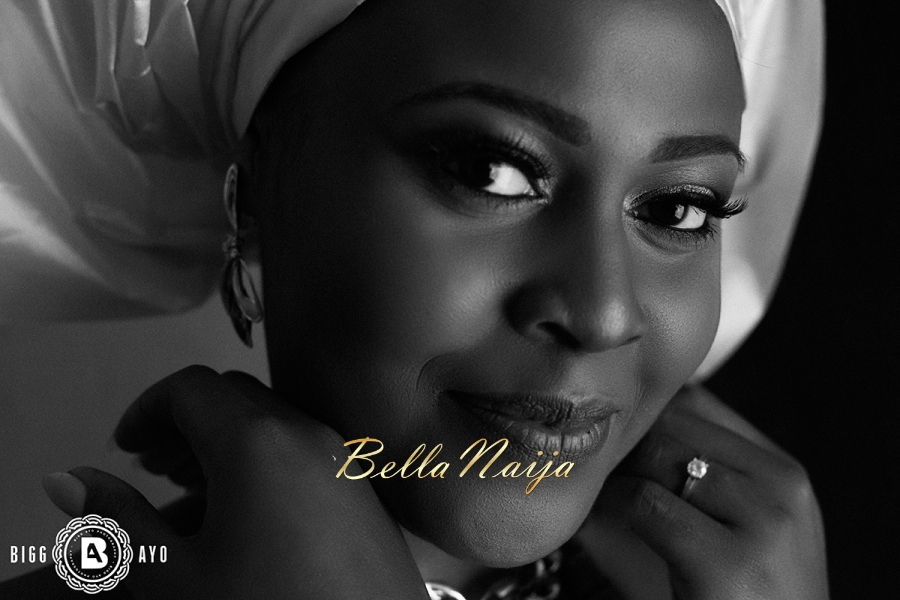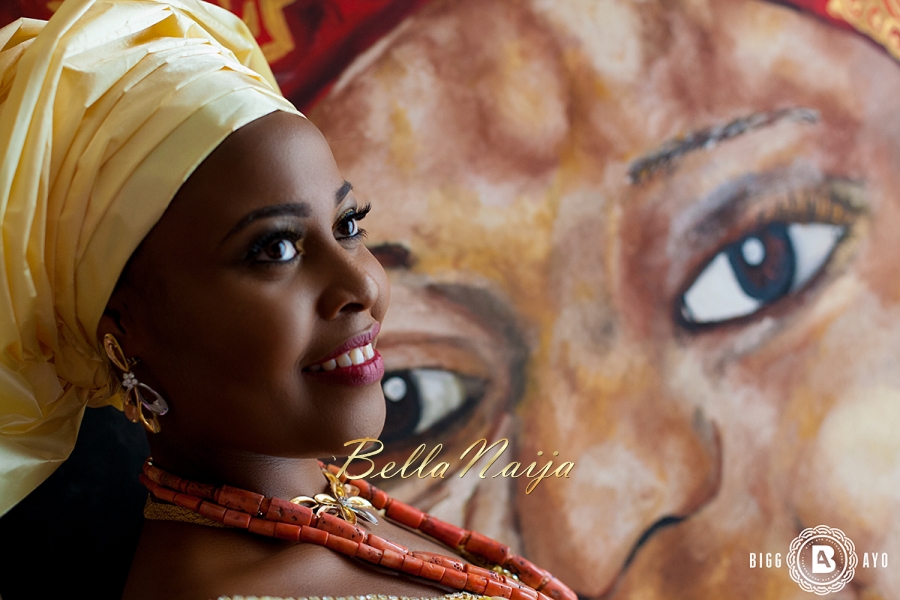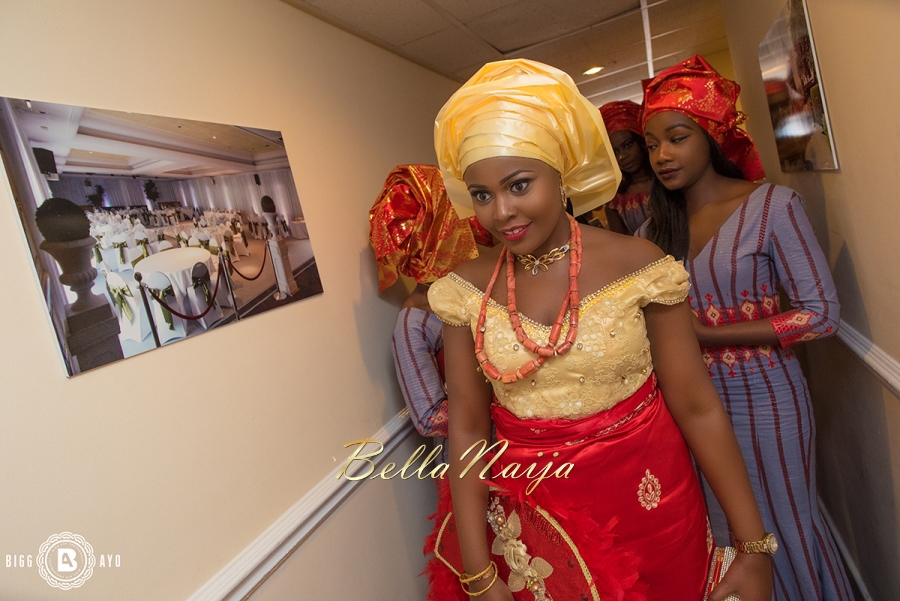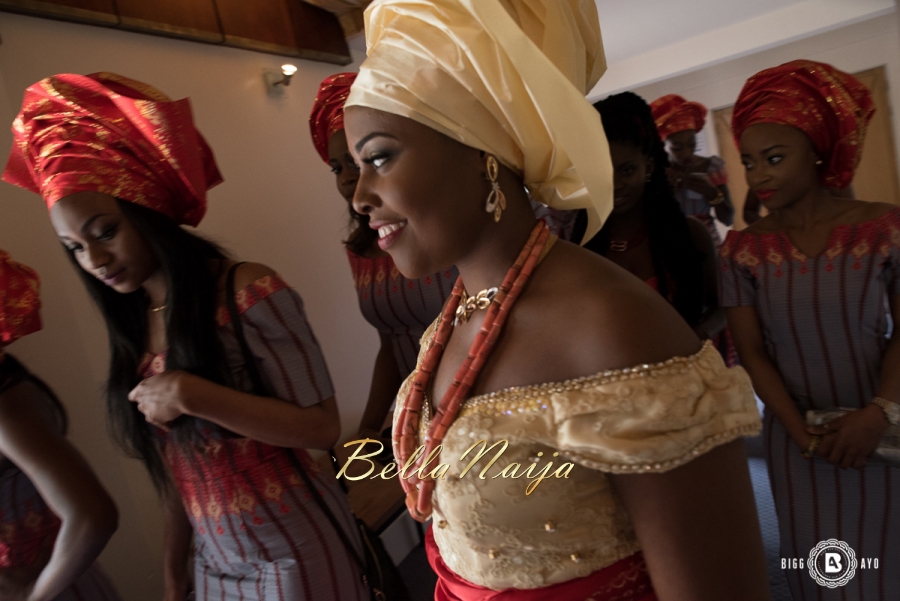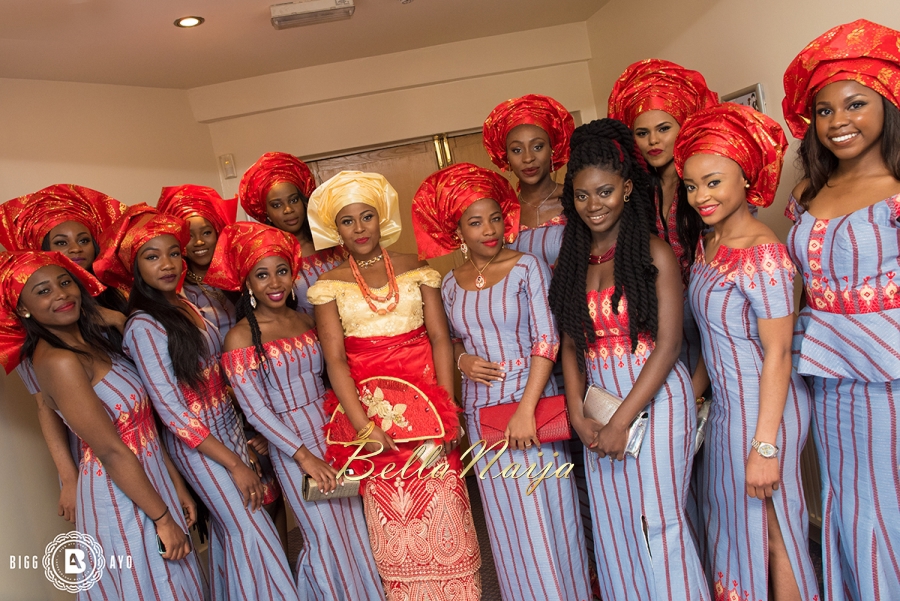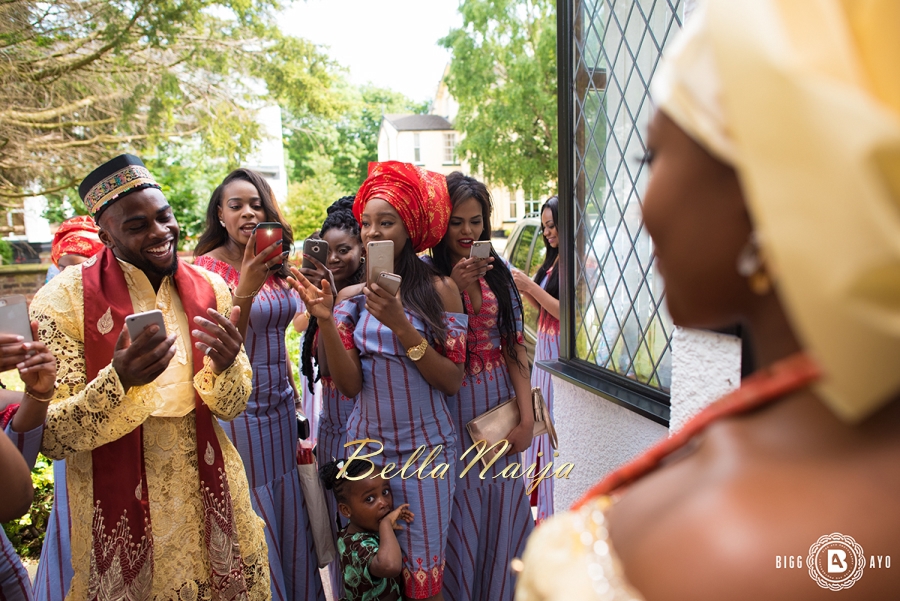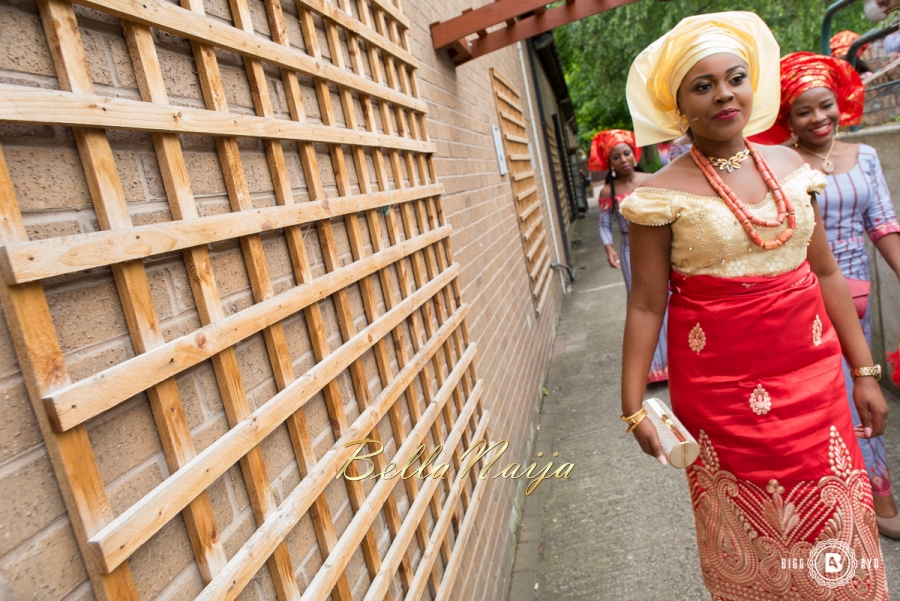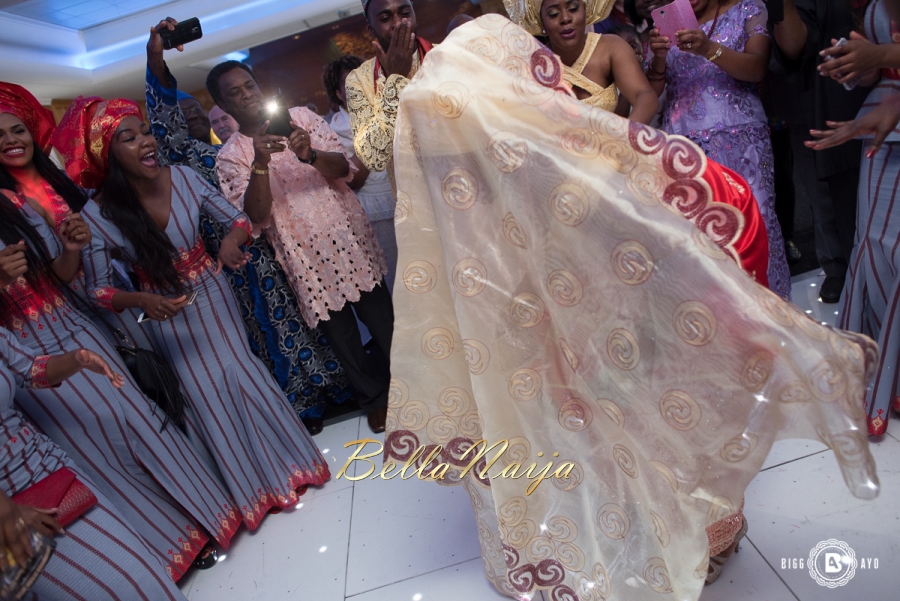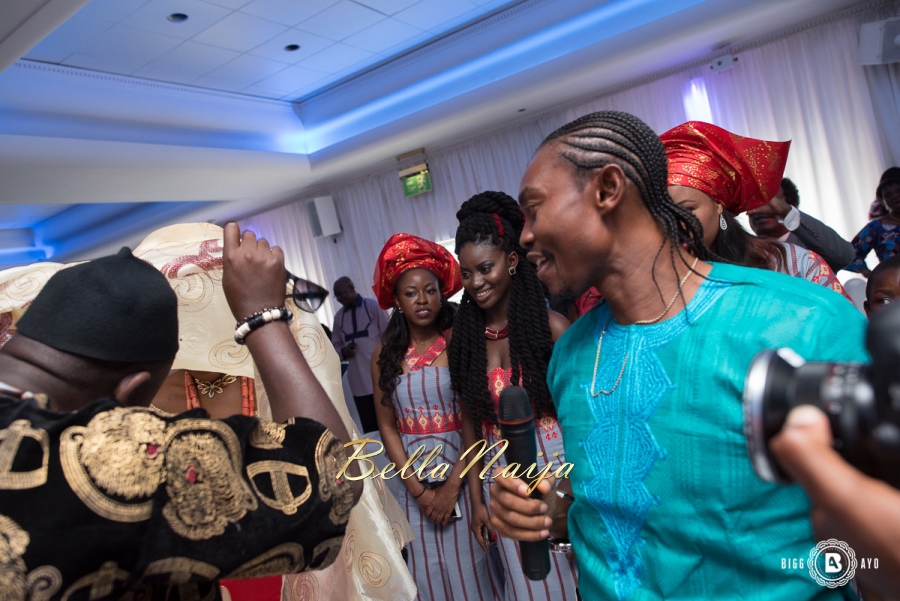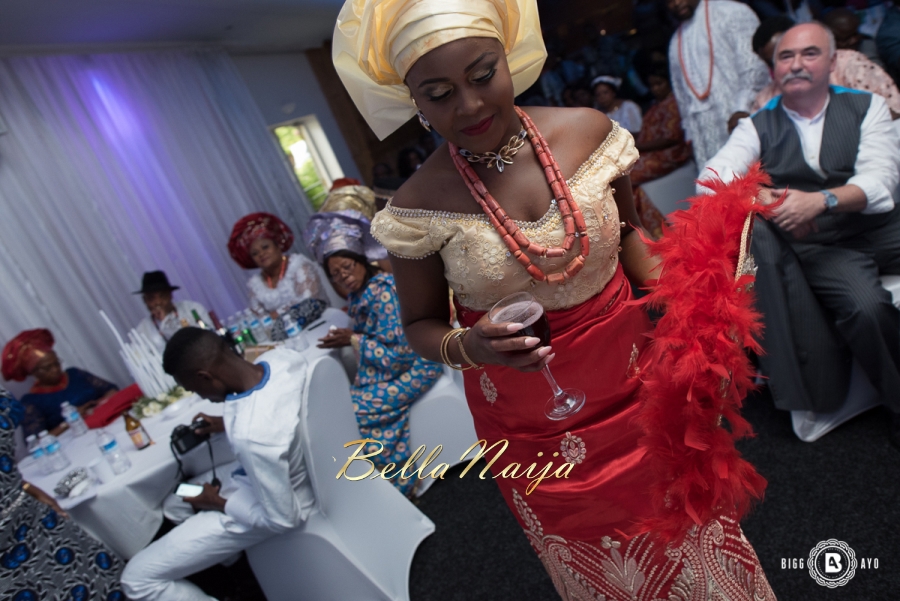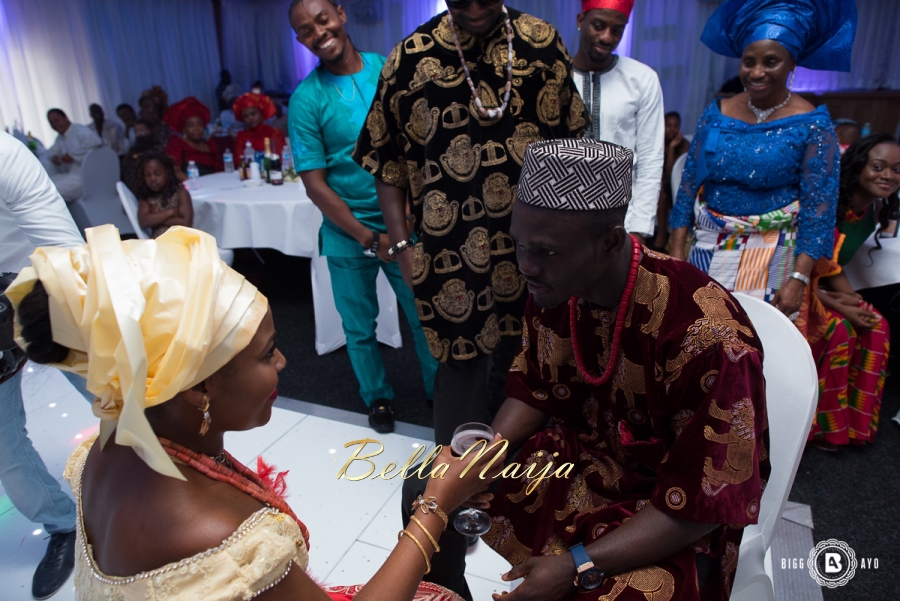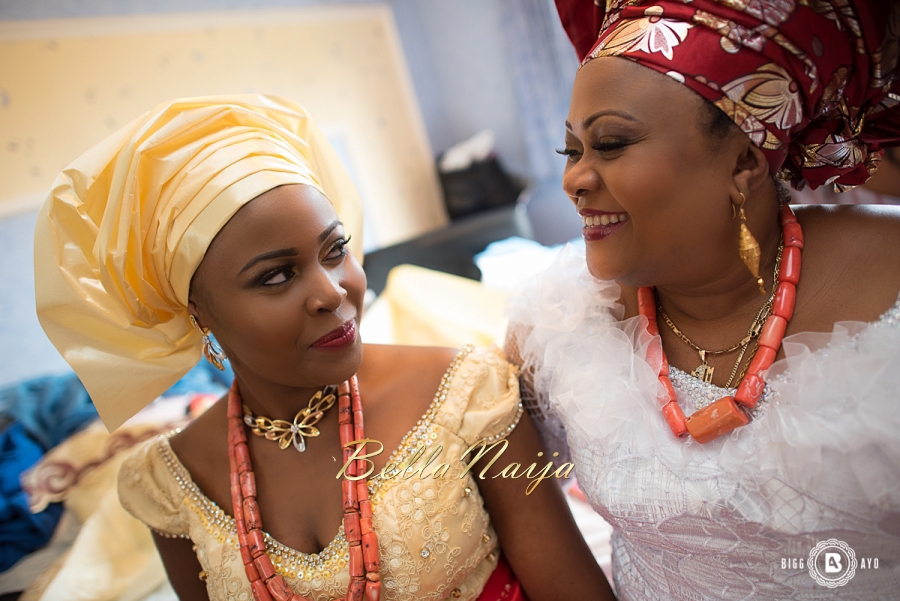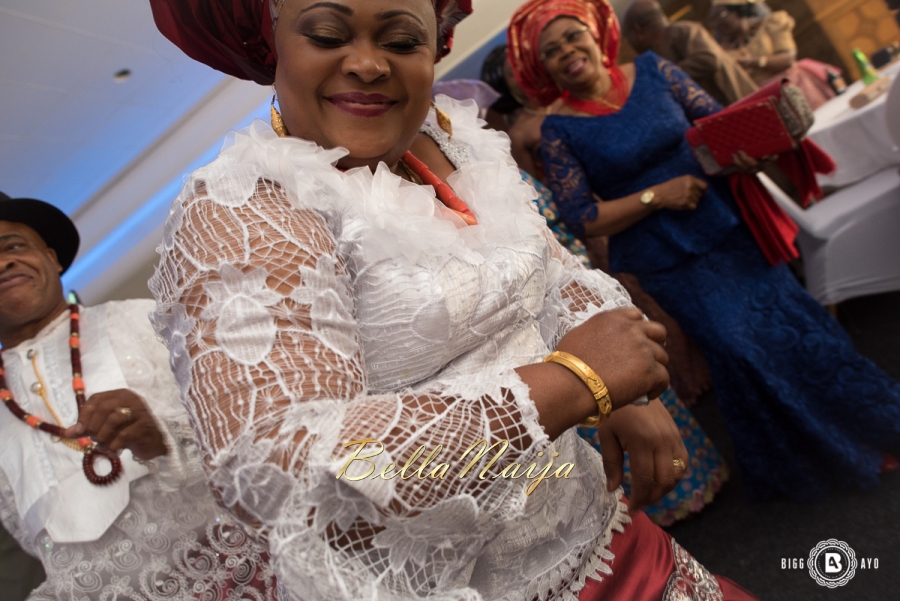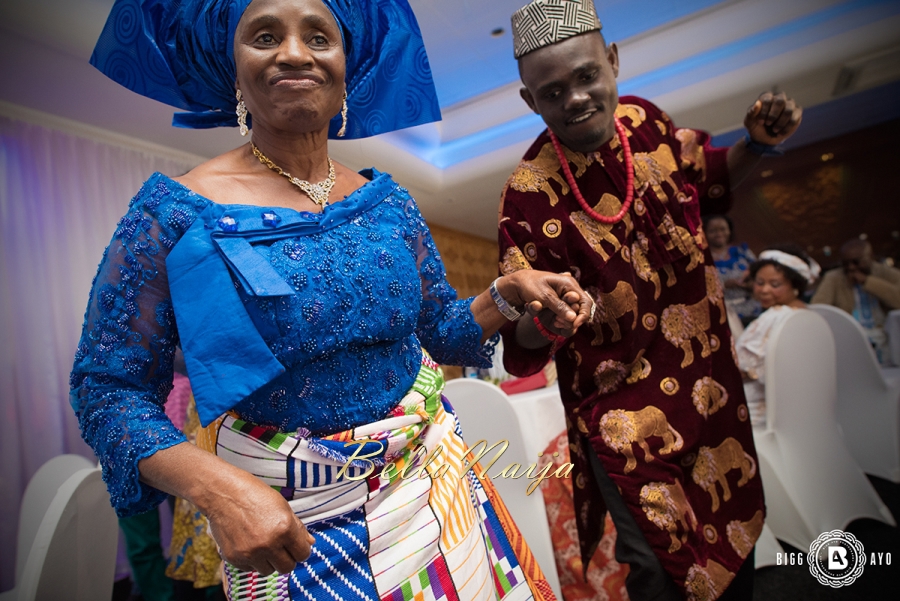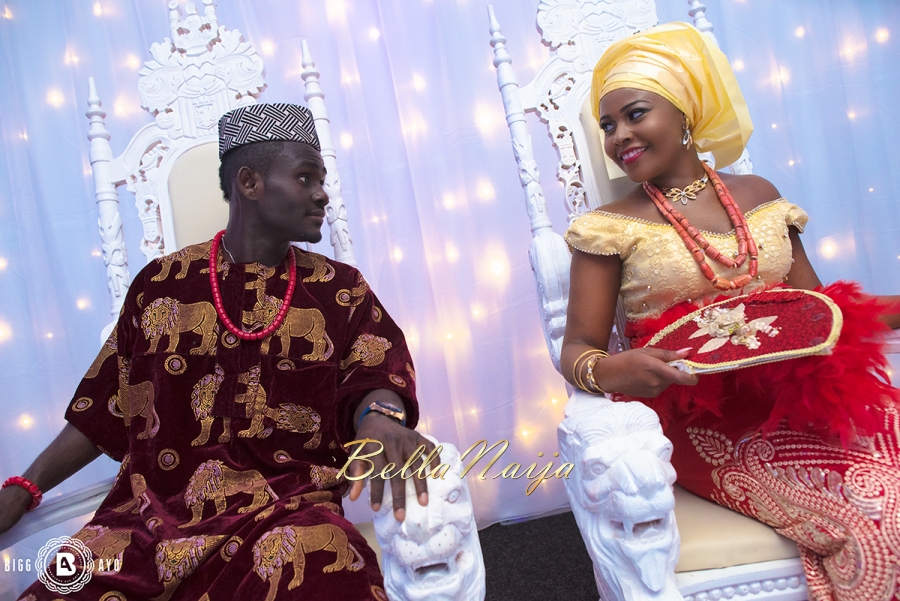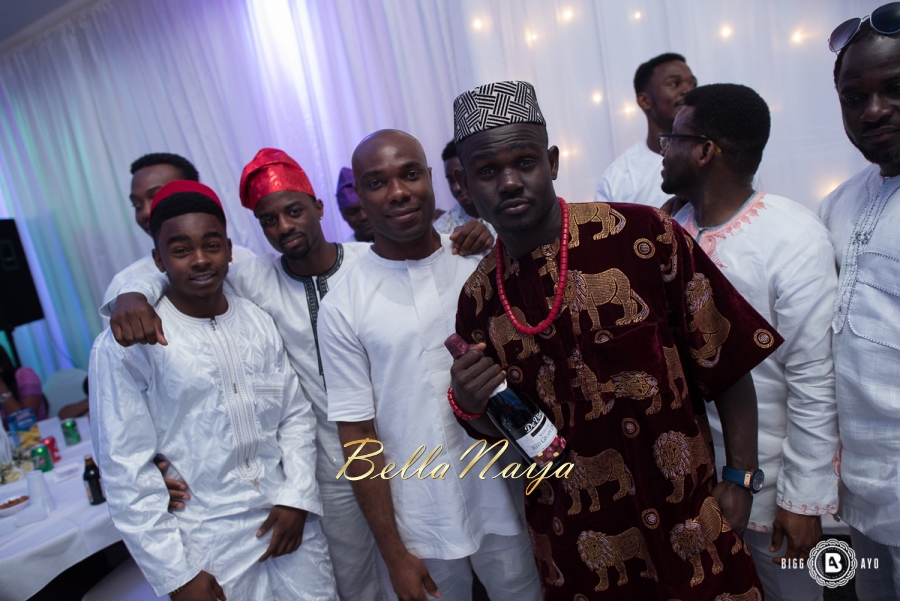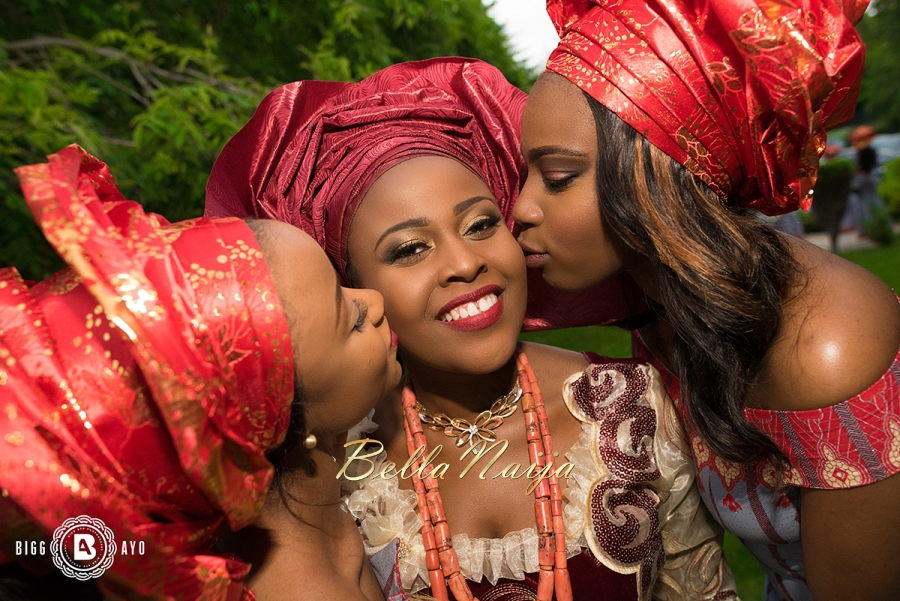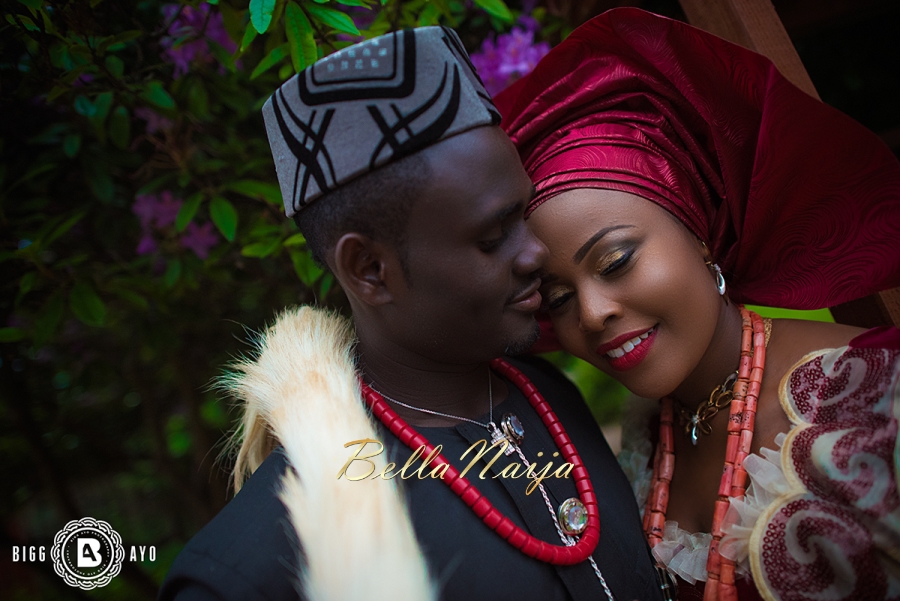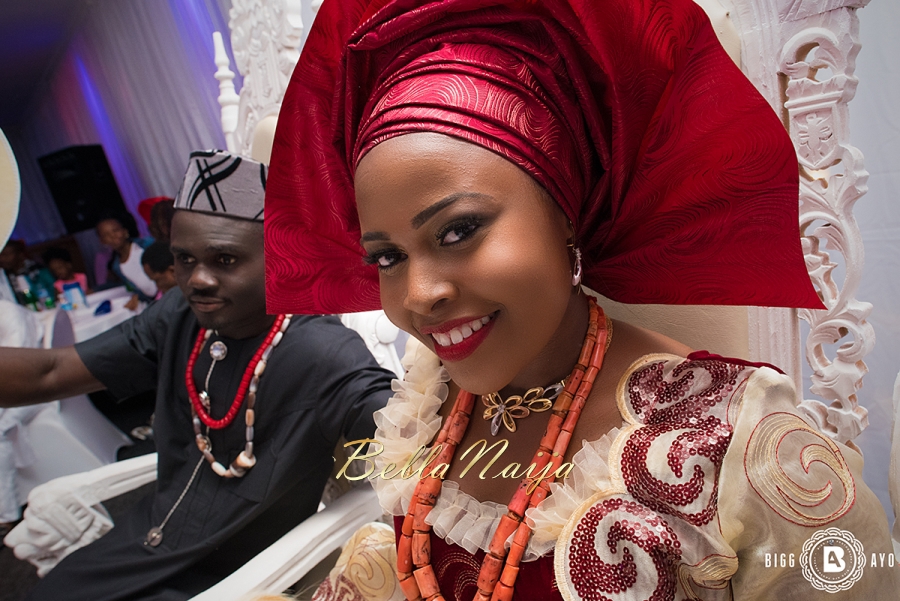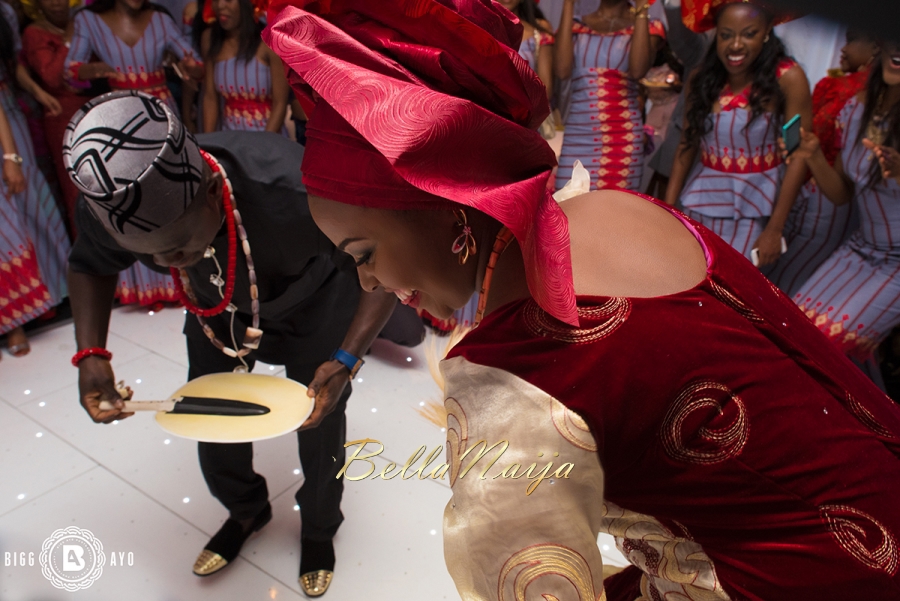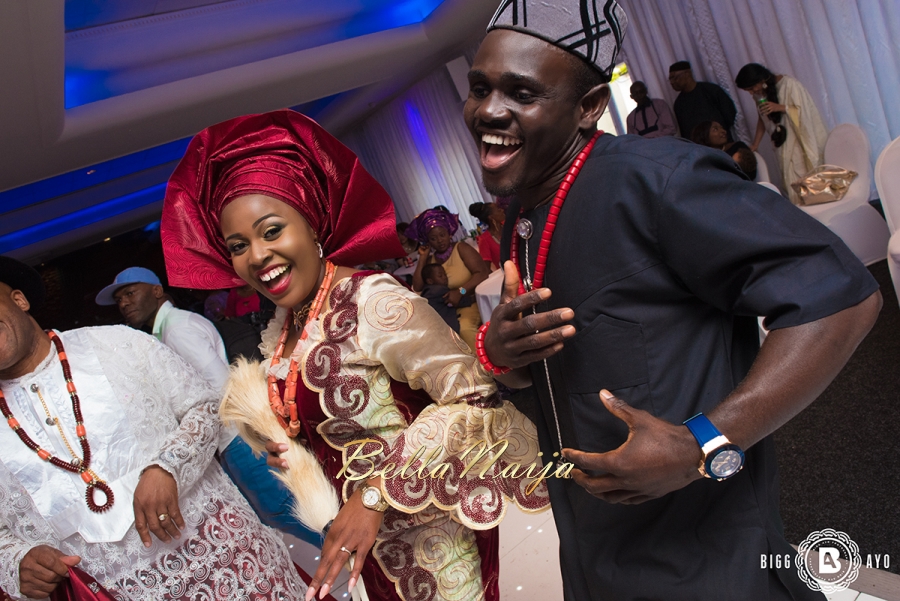 Photography: Bigg Ayo | email: info (at) biggayo.com | @bigg_ayo
Wedding Info – Dates | Venue | Colours
Traditional: Thursday 25th June 2015 | Devonshire House Hotel, Chatsworth Suite, Liverpool | Red and Gold
White Wedding: Saturday 27th June 2015 | Devonshire House Hotel, Reception at Marquee Suite, Liverpool | Purple and Gold
Wedding Attire
Traditional Hair And Makeup: Jays Prestige
Designer: Sophia Tolli – Style: Begonia
Groomsmen Attire: French Connection
Bridesmaids Attire: Two Birds Bridesmaid
White Wedding Hair: Vivienne Kehinde on behalf of Charis Hair
White Wedding Makeup: Queen Haddasah
Bouquet: Amanda's – The Designer Florist
Vendors
Wedding Planner: Pure Elegance Weddings & Events Limited | email: donna (at) pureeleganceevents.co.uk
Decor/Lighting: Ambience Venue Styling
Flowers: Amanda's – The Designer Florist
Food: Quynny's Quisine
Invitations/Programmes: Just For You Invitations