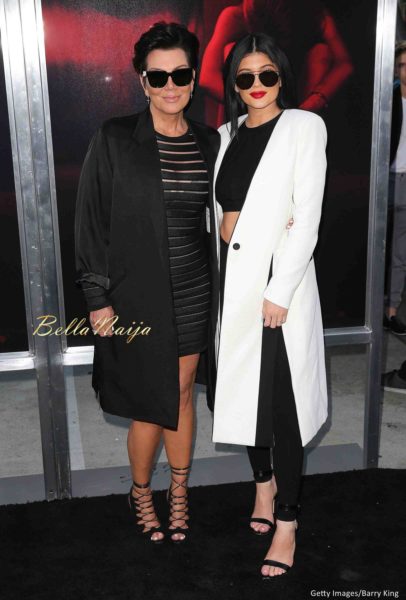 17-year-old Kylie Jenner has been through quite a lot in the past few months from rumours about plastic surgery to critiquing fans and now allegations that her rumoured rapper boyfriend Tyga is cheating on her with a Transgender actress named Mia Isabella.
Kylie didn't let all of that faze her though as she stepped out with her mother Kris Jenner – with both of them looking extra hot – for the Premiere Of New Line Cinema's 'The Gallows'.
The mother and daughter brought out their A-game.
Kylie rocked a long, white jacket featuring slits on the side over an entirely black ensemble including croptop, skinny trousers and heels.
Kris stunned in a mesh sheer striped dress from Balmain. The simple LBD featured some mesh striped which offered a flash of skin, but not too much.
In the past 24 hours Tyga has been trending on social media after his alleged affair with a transgender named Mia Isabella was made public by gossip site lovebscott.com.
The tea was served with screenshots and graphic images as proof of the alleged affair and the-ever-ready Twittersphere picked it up from there.
While Tyga was still trending for that, the Mia Isabella went on her Instagram page – which has since been suspended – to drop even more nude photos of the two of them together.
The photos are pretty graphic.
Tyga took to social media to tweet his only tweet that somehow relates to the trending topic: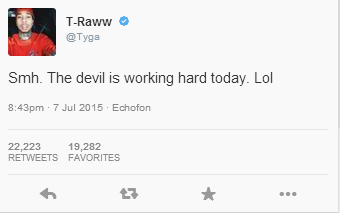 So far Kylie Jenner has not made any comments about the situation but she is definitely moving on with her life.
Photo Credit: Getty Images/Barry King