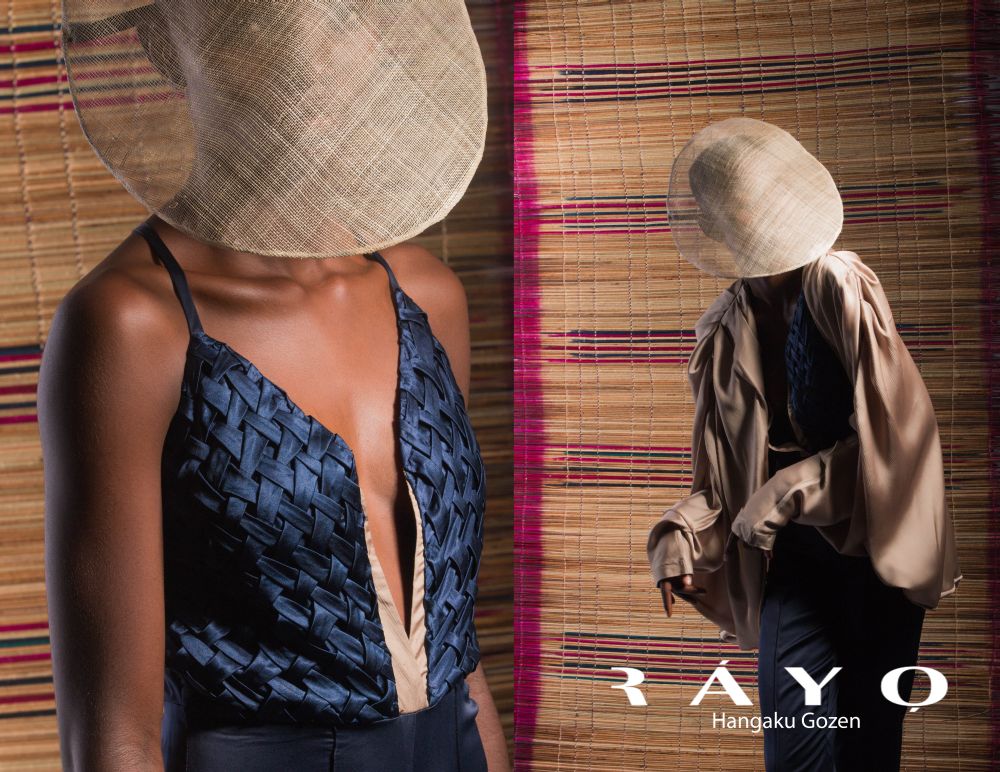 We first met Lamipo Somoye of Ráyo when she debuted at Lagos Fashion & Design Week 2014 as one of the Fashion Focus finalists. Since then the designer has been working on her craft and strategy, and now is back with a new collection for your viewing pleasure titled – "Hangaku Gozen".
In anticipation for the brand's studio and website launch, Ráyo has based its collection on the Japanese story of courage, bravery and self-sacrifice – the pieces have been tailored to embody the finer points of a strong woman.
Made from satin that drapes over the wearer, the pieces also have a fusion of white crepe with intricate detailing techniques, satin pants with trailing capes, whites, blues, creams matched with a sinamay rice paddy hat that adds to the theme of the lookbook.
View the campaign below;
Photo Credit
Photography: Ofure Ighalo (Instagram: @Rey_Cortez)
Creative Direction: Lamipo Somoye | Ráyo (Instagram: @RayoByLs)
Project Management: Fashion Foundry (Instagram: @Fashion_Foundry)
Model: Onyemaechi Queen (Instagram: @Onyemaychiqwin)
For more information about the brand, and pieces from the collection, send an e-mail to [email protected] | Follow them on Instagram: @RayoByLs