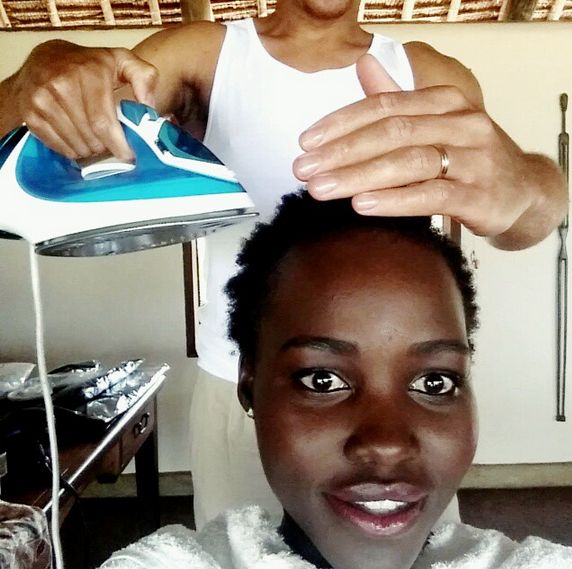 If you ever forget your spray bottle at home when you're on a trip, just do it like Lupita Nyong'o and use an iron.
The Kenyan actress and fashion It-girl posted this throwback video of herself while camping in Kenya. Apparently she had forgotten her water spray bottle at home and her afro was feeling a little dry. So like a resourceful camper she resulted to the next best thing – the handy beauty advice from her hairstylist, Vernon Francois which involves an iron.
In the video you see her stylist using an unplugged steam iron's spray nozzle to hydrate her hair while Lupita tries to remain calm.
Watch!
She hilariously captioned the video – "My #tbt is a Hair Tip from the infinetly talented @VernonFrancois: When you go #glamping and you forgot your spray bottle, and iron can come in very handy #MultiPurposeHouseHoldAppliances #Kenya #Amboseli #SafariGlam #ThisIsCalledCreativity #DontTurnItOn"
What do you think? Creative no?
Photo Credit: @LupitaNyongo (Instagram)