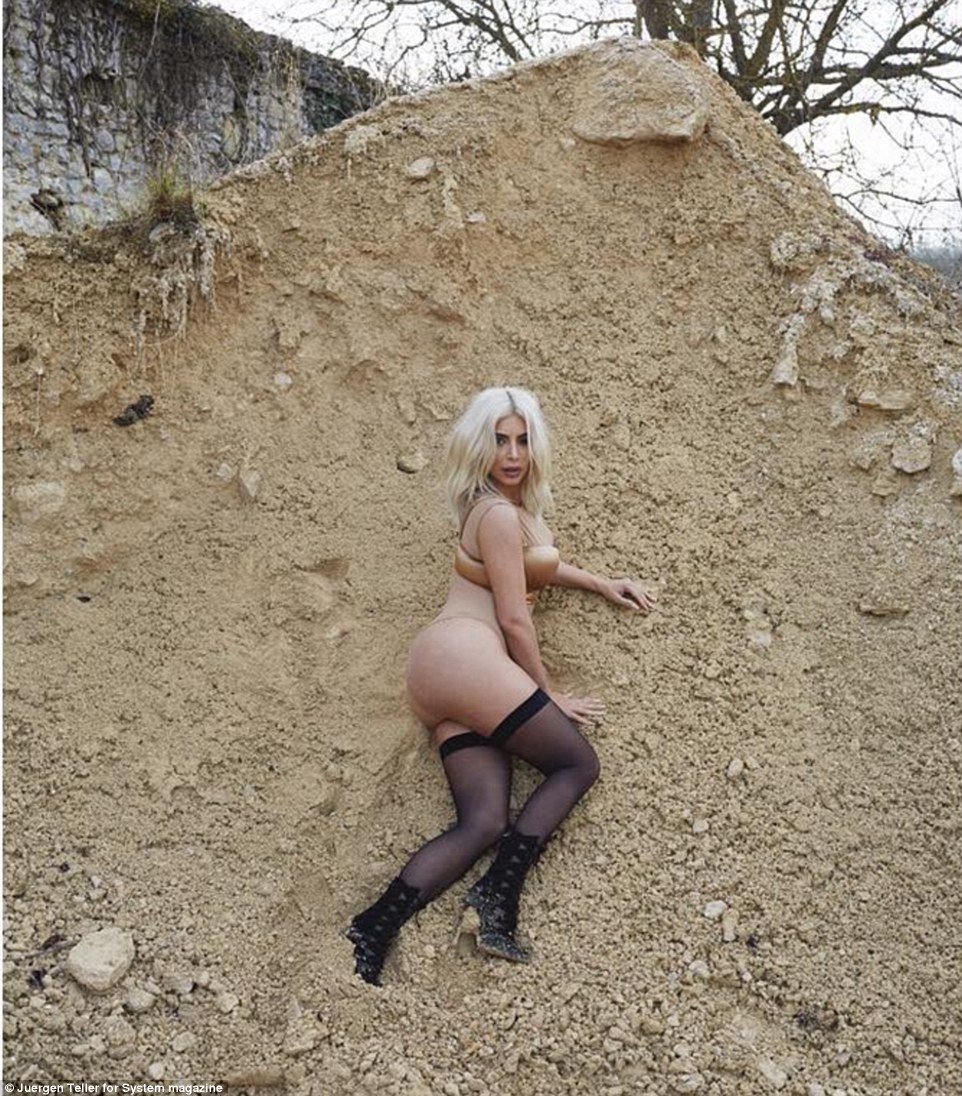 The newsstands can't get enough of Kim Kardashian West as she has another unusual photo shoot, this time directed by hubby Kanye West.
For a special edition of Systems Magazine, the couple, together with noted photographer Juergen Teller, take shots in a valley in France. They had Kim strut around and get photographed hanging on to a mound of sand in a nude bodysuit, black boots and fishnet stockings. She also brought her blonde hair out to play again.
The mag spread has been added to the list of controversial/unusual ones the couple has dished out since their marriage. Well, at least they keep things interesting.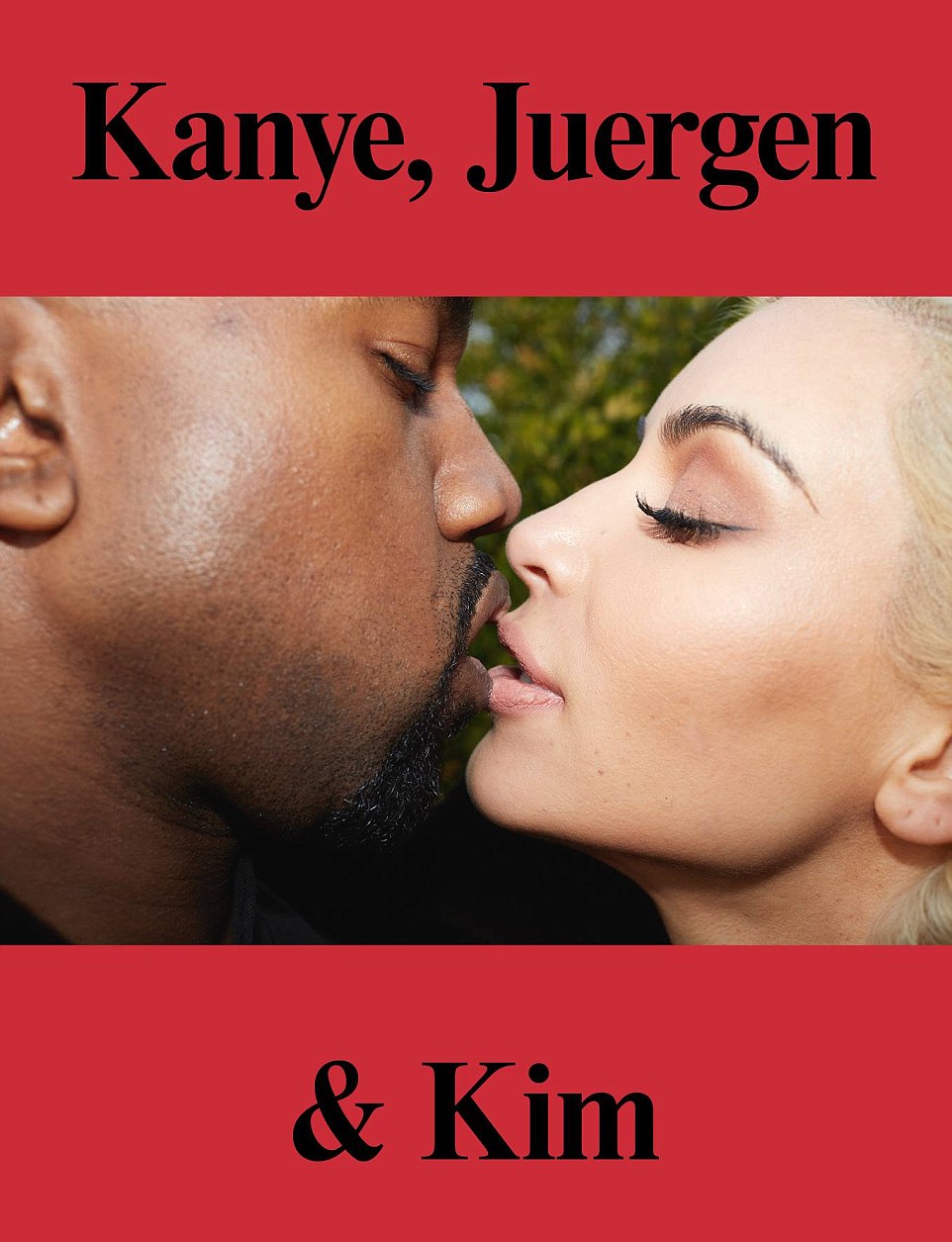 Photo Source: Systems/Juergen Teller/Daily Mail