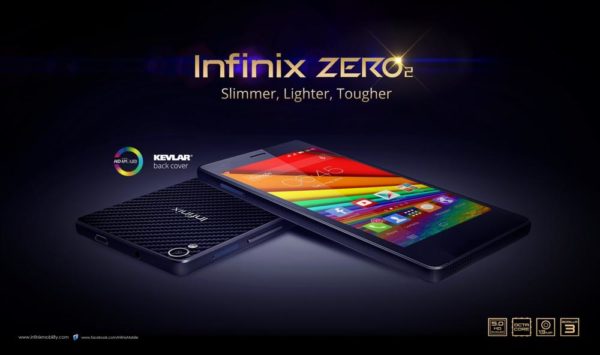 When a brand has made it a habit to always come up with some of the most innovative products around, and at pocket-suiting prices, it only makes sense that everyone pays attention when that brand starts hinting about a new product launch.
#TheNextHero was the line that made hearts skip with excitement and the elegant teaser campaign with butterflies, feathers, gorillas and the buzz-word – Kevlar, got everyone asking, what amazing thing  Infinix is up to again!
In the true style of what a teaser campaign should be, despite so much media buzz and anticipation, all people knew before the launch was that Infinix was coming up with a phone made with Kevlar, a synthetic fiber that's light but tougher than steel. Also, that this device was going to come with superior front and back camera specifications and an amazing 2.0GHz octa-core processor.
On June 4th, 2015, all roads led to the University of Lagos Main Auditorium for the much anticipated #TheNextHero launch. With a hall teeming with excited fans from everywhere in Lagos, it was only fitting that Infinix Zero 2 be revealed with the grace and pomp it truly deserved. The fans were not disappointed; fun, music, comedy and dance, plus an excitingly dynamic hall lighting, ensured that the amazing Infinix Zero2 device got the launch worthy of a hero.
Aside its sleek design and amazing lightness, Infinix Zero2 comes with a powerful 5.0 HD superamoled display for sharp and colorful screen display. This smartphone also has a 2GB RAM, with 16 and 32 ROM versions plus an Android 4.4.2 Kitkat OS for faster and smoother operations. With Zero2, several applications can be run concurrently with extraordinary ease.
Also excited by what he saw, Dr. Jonathan Doerr, Co-Managing Director Jumia Nigeria could not hide his feelings. These were his words: "What intrigues me about the Infinix Zero 2 is the fact that its reputation certainly precedes it. Even before its launch, the number of enquiries centered on The Next Hero has been awe-inspiring and I can confirm that the Infinix Zero 2 is actually a befitting and terrific sequel to its predecessor, the Infinix Zero".
Infinix Zero2 comes at a great price for its value. The demand for this awesome smartphone currently outstrips its supply; so, the bragging rights to owning this sleek phone is reserved for only those who act now!
To order yours now, visit any of the online stores below:
http://www.jumia.com.ng/catalog/?q=Infinix+zero2
http://www.konga.com/catalogsearch/result/?cat=0&q=infinix+zero2
Or, you can purchase yours at any of our retail partners' outlets below:
Micro-Station:
9 Otigba Street, Computer Village, Ikeja, Lagos.
1,Isolo Road,behind Total Filling Station, Mushin-Lagos.
11 Saka Tinubu,Victoria Island,Lagos.
84, Lagos Road,Formal Nepa Building Ikorodu, Lagos
SLOT:
1 & 19 Ola-Ayeni Street, Ikeja Lagos
3, Caulcrick Road, Off Kofo Abayomi, Apapa, Lagos
13A, Saka Tinubu Street, Victoria Island, Lagos
67 Adeniran Ogunsanya Street, Surulere
Ikeja City Mall, Alausa Ikeja
51 Road, 512 Junction, Festac Town Lagos
51/52 Marina Road, Lagos Island
51/52 Marina Road, Lagos Island
75, Lagos Road, Ikorodu, Lagos
___________________________________________________________________________________________________
Advertorial– Sponsored Content