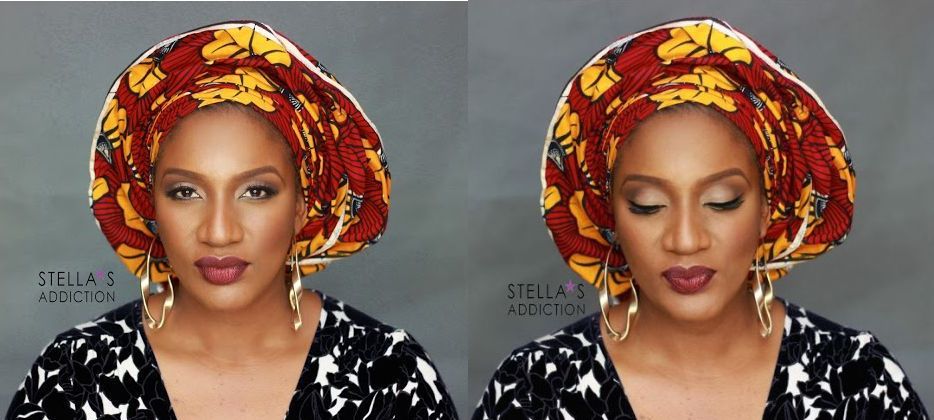 Nigerian makeup artist, Stella Maris of Stella's Addiction is here with part 1 of her new series with an ankara flare. Inspired by Chidimma Umeh of ThatIgboChick's Ankara Series, she will be creating various makeup looks inspired by the African fabric.
For the first feature, she glams up her muse, Ebele, in ankara featuring yellow and red colours. This inspires a simple look that enhances her features, gently molds her eyes and gives her lip the ombre effect.
This looks is great for ladies who want to look simple and pretty without the hassle, and works great for contrasting ankara colours.
See more images below and press play to find out how she created the look.
Watch!

Photo Credit: StellasAddiction.com