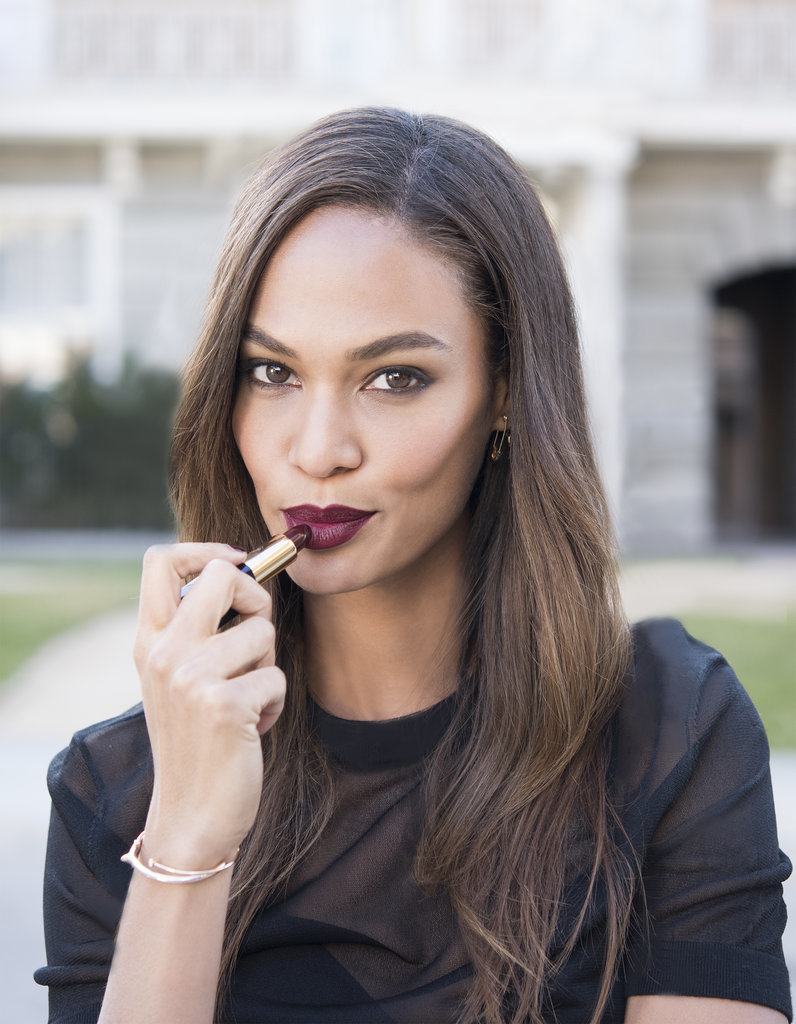 Joan Smalls is by all means one of our favourite beauty and fashion gals – so when we heard she inspired the creation if Estée Lauder's new line of Ultramatte Lipsticks – Purple Colour Envy Matte Sculpting Lipstick, we had to share.
If you notice, whenever Joan is on the move, she;s always rocking her signature pigmented matte lipstick usually in purple. Her favourite lippe was created by her makeup artist, and could not be replicated anywhere – even by Joan. So, being an Estée Lauder ambassador, she called up the beauty brand and asked them to create a product that could achieve all her favourite lippie can.
Speaking to Estée Edit in an interview, Joan explained – "I've always liked how the colors in the Pure Color Lipstick line read on first swipe, without having to apply layer upon layer — which is a problem I often have, especially with my skin tone — so I asked, 'Can we do this formula, but make it more matte?'"
The result is a 12 lipstick line of ultra matte lip colours in shades ranging from red to deep purple and nudes. The lipstick goes for $30 (N)
She continued – "I believe in self expression. If you're going to go for it [with your makeup], then go hard!".
See more images below.
Visit EstéeLauder.com for more information on the lipstick collections.