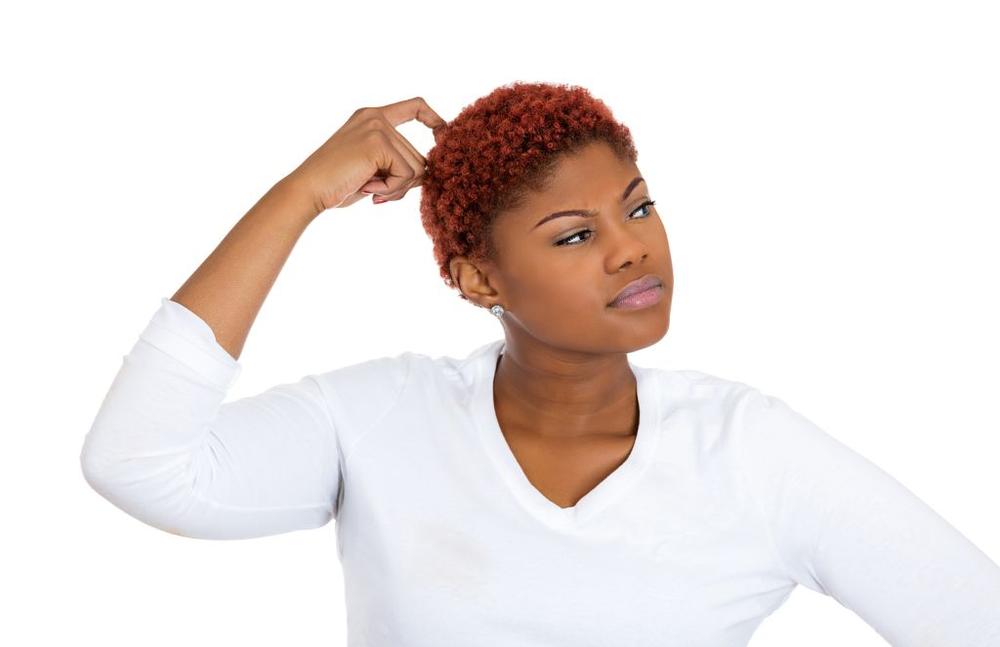 A few weeks back, we started a quiz series on the world of natural hair, where we look at popular myths and misconceptions about it in greater detail.
To get caught up, please check out quiz #1 , quiz #2, quiz #3, quiz #4, quiz #5, quiz #6, but make sure to come back so we can debunk another natural hair myth.
This week, we'll be looking at Quiz #7, which is;
Question: Is natural hair is too expensive, painful and time consuming?
Answer: There actually isn't a right or wrong answer to this question because it's all based on personal preference and lifestyle.
If you're a newbie who is still testing the waters of natural hair care, then this would absolutely be true for you. However, if you've been in the game for a while now, then it might be completely false for you. Before we butt heads, let me explain the reasoning behind both sides of the coin.
Team True – Natural hair can be expensive, painful and time consuming.
Expensive: When you go natural, the first thing that you research is hair products. You first ask friends who have been natural for a while about the products they use to help keep their hair looking soft, shiny and curly. Then you go on YouTube and blogs to read about 'The Top 10 Moisturizers Out There' etc.
As if those aren't enough, the next thing you do is to visit a few more websites to read about 'The Top Natural Ingredients for Your Natural Hair'.  But wait, there's more! Did you know that you need tools such as a satin pillow cases, bonnets, silk head wraps, brushes, curl-formers e.t.c to help maintain your hair? I can see the Naira signs racking up already.
After hoarding all these products, before you know it, you've spent your life savings building a personal beauty supply store in your bathroom!
Painful: One of the many things that come to the minds of women when thinking about going natural is how they'll comb their hair. How many of you can count the number of combs your hair has broken? How about that painful and tearful experience of combing your stubborn hair? The truth is that, handling natural hair in it's natural state can feel like torture! Especially when you don't know what you're supposed to be doing.
Time Consuming: Did you know that you're supposed to wash and deep condition your hair every week, moisturize it daily, and style it almost every morning? By the way, how's your wash day looking? Does it take up a full day? Because by the time you've pre-pooed, shampooed, conditioned and deep conditioned your hair, before spending another 2-3 hours attempting a BOMB braid out, you'd be shocked to find out that your entire Saturday is G-O-N-E – Gone!
Now, let's look at the other side of that coin we talked about.
Team False: Natural hair is inexpensive, pain-free and doesn't take a lot of time. Since I fall on this side of the coin, I will be talking from my experience.
In-Expensive: For me, I've been able to save a lot more money by going natural because I no longer have to spend money on relaxing my hair. And because I can now do my hair myself, I can save the money I would have spent getting my hair done every month or two and spend it on hair products and other things. Since I rarely (once a year) wear extensions, I've been able to allocate this money on other things.
I am a low manipulation Naturalista so I find that my products can last up to a year or more in many cases. This makes my natural hair game fabulous on a budget.
Pain-Free: I am my own stylist, so my hair doesn't hurt when I'm styling it. On the rare occasion that I have someone else do it, I always make sure to comb my hair myself before going to them, and I will instruct the stylist not to comb my hair, except when parting it.
Also, for the longest time, I did not use combs on my hair – instead, I would use my fingers to detangle my hair. I also experience less pain because I can be very patient and gentle with my hair since it's vulnerable to breakage and grows slowly.
Time: My wash days are bi-weekly, so I've been able to save lots of time every other weekend. Basically, my regimen looks something like this; On the weekends I do Two Strand Twists or a Pin-Up Hairstyle, and for the weekends, you'll find me in a Classic Up-Do.
I no longer attempt hairstyles that take more than 5 minutes in the morning. Instead, I would simply wear a bun or a simple up-do when I'm crunched for time. I only play with my hair when I have lots of time in my hands.
So in conclusion, the natural hair game cane go one way or the other, depending on you. It can be expensive, painful and time consuming when you don't know what you're doing. But the good news is that by building a regimen and sticking to it, you can happily transition to the other team.
Which team are you part of? How are you making the transition to the other side? Share your thoughts!
Photo Credit: Dreamstime | CoilsandGlory.com