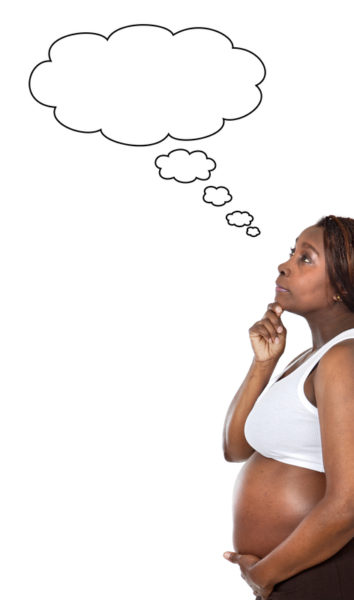 This week, news filtered through that a 34-year-old named Edith went into labour with her first child on the 7th of May 2015. Just a few hours later, the mother, child and grandmother were all dead. According to the decreased grandmother's brother;
"The doctor said my elder sister died of shock after realising that her daughter, Edith, had died during delivery. The father of the dead newborn baby, has travelled out of the country. I later reported the case to the police, who took an ambulance and followed us to the house."
Click to read the full story via Saturday Punch.
It is stories such as this that are used to justify the spike in Nigerians travelling to the United States of America to give birth. On the other hand, each time we feature a story on a Nigerian celebrity who has given birth abroad, we get a bunch of comments criticising their decision. The USA and Canada are the only 2 "first world countries" which still permit citizenship by birth (Jus Soli). Conservative politicians in the USA and Canada are currently calling for this to change.
While we have a more detailed feature on birth tourism coming soon, we do know that;
It is legal to give birth in the USA on a B1/B2 visa
Women who are able to present all documentation and evidence of financial capability are given visas and are able to pass the entry point
Women who lie at the embassy or border entry point about their intentions are frequently sent back
Women who do not pay their bills and take advantage of Medicare are often refused visa renewals
Increased demand has led to the creation of package deals targeted at Nigerian women including relatively low hospital bills, housing, transportation etc…
BellaNaija spoke to a number of parents who have given birth in the USA and here were the reasons for their decision
"I wanted access to the best healthcare for my childbirth experience and we could afford it, so why not"
"I did it for the passport for my child, the stress of getting visas is too much"
"My husband and I planned our pregnancy around this…we saved religiously for over a year in order to afford it, eventually, we even had to ask my parents for money to help with additional bills"
"I am a student in the UK and my husband is on a work permit here as well. The British Government has made it clear that if you are not British or EU, there is no future for you here, we travelled to the US for childbirth so our son will not have to face all this wahala"
We also spoke to parents who decided to have their children in Nigeria
"I have a US visa but the stress of travelling abroad to give birth is too much, I preferred to stay home where I had so much help and I enjoyed my experience"
"I was refused the visa 4 times, the last refusal, I was 7 and a half months pregnant, I just gave up"
"All these celebrities are follow follow, they are just doing it because other celebs do it, most of them cannot afford it, my husband and I cut our coat according to our size and had our baby in Naija"
"People are lying, if it is for healthcare, there are good hospitals in Nigeria, SA or even the UK, people are just going to America for the passport, I travelled while pregnant and came back to give birth at home"
So BellaNaijarians, we will love to hear your thoughts and experiences.
Photo Credit: Gelpi | Dreamstime.com