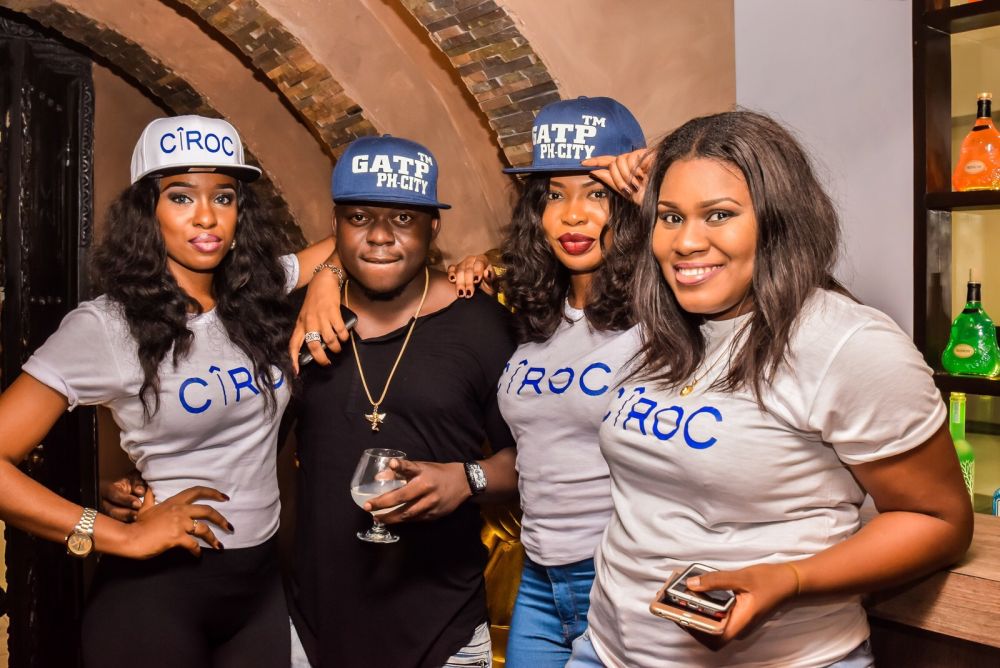 Last week Port Harcourt got a taste of the fun daytime party – Grill At The Pent – as they launched their fun party in the state.
Held at the Terrace of Spice Route, Port Harcourt Mall, it was an exciting evening with a bevy of beautiful ladies and handsome men all ready to experience the fun. As usual, the guests were treated to signature ice cold Ciroc and tasty bites as they danced to great music from DJ Joenel and DKM's official DJ, Shawty; with friends, celebs and the GATP crew.
A guest, Priye, who had witnessed the event in other cities, attested to the quality of the Grill at the Pent Port Harcourt, saying – "I've been to Grill at the Pent in Lagos and Abuja. Since I live in Port Harcourt, it's only right that I see what my City has to offer. And true to the hype, I'm really impressed with what I'm seeing today. Most of the people here are those that rarely come out, but GATP brought them out. I think it's really amazing and i wish it were every Sunday, I can't wait for the next edition."
See photos!
Grill at the Pent Port Harcourt takes place at the Spice Route, Port Harcourt Mall every 3rd Sunday of the month with the next edition to hold on September 20th, 2015.
Powered by Ciroc ultra premium vodka, Grill at the Pent is brought to you courtesy of BankHead Entertainment.
Partners include Tag Team Entertainment | Media partners include – BellaNaija, 360Nobs, Style Vitae, Ono Bello, MTV Base, HeadphonesandMicPR, City People and Cool FM.
Photo Credit: Obinna Images
To find out more about Grill At The Pent, follow them on Twitter:@TheGrillAtdPent, @BankheadEntertainment,  @CirocNigeria or @GATP_PHCity| Follow them on Instagram: @TheGrillAtdPent, @BankheadEntertainment, @CirocNigeria or @GATP_PHCity | Search the Hashtags #GATP #CirocLifeNGR #BankheadParties
Drink and Celebrate Life Responsibly with Ciroc Ultra Premium Vodka.
_________________________________________________________________________________________________
BellaNaija is a Media Partner with Grill At The Pent