When it comes to brands that constantly make their mark outside the continent of Africa, eponymous contemporary womenswear fashion label, Lanre DaSilva Ajayi is definitely one of them.
A few hours ago they went live at the Project Women's Trade Show at the Mandalay bay Convention Center in Las Vegas.
The event was created to enhance the interaction, purchase and presence of international brands all over the world with, well the world. The event started yesterday, 17th August 2015 and will end tomorrow, 19th August 2015 and has a number of events like The Tents, Project, The Collective and PoolTradeShow.
LDA is showcasing pieces from her Rock Delight collection with curation by The Style House Files. If you're in the area stop by booth #13280!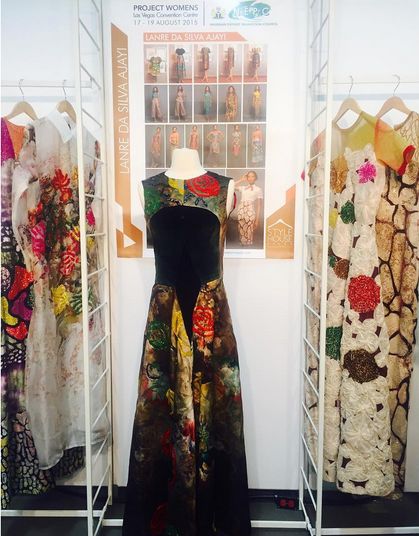 Photo Credit: @LanreDaSilvaAjayi (Instagram)