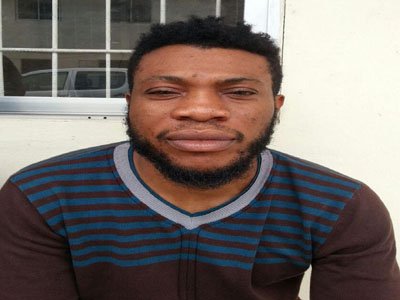 National Drug Law Enforcement Agency (NDLEA) operatives recently arrested an individual named, Okechukwu Kingsley Ajaero at Murtala Muhammed International Airport (MMIA).
Ajaero, who told the NDLEA officials that he is a fashion designer, was arrested at the airport during the inward security screening of passengers on a Qatar Airlines flight, Nation reports.
NDLEA Airport commander Hamza Umar said the suspect was coming from Sao Paulo with cocaine.
Speaking on his arrest, Ajaero said:
"I am a fashion designer by profession. I went to Brazil two years ago in search of better working conditions. This is my first time of trafficking in drugs and I got involved through friends.
I was expecting 30,000 Euros as my profit. My business partner was to collect the drug from me while on transit in Qatar but he failed to show-up. I was compelled to come to Nigeria with the drugs but I excreted 30 on board the aircraft."
Ahmadu Giade, NDLEA Chairman/Chief Executive said, "Brazil is a source country for cocaine and we shall continue to beam our searchlight on this route. Those who seek to enrich themselves through drug trafficking shall be arrested and prosecuted."